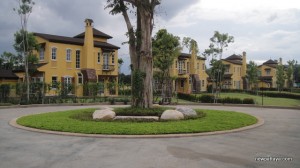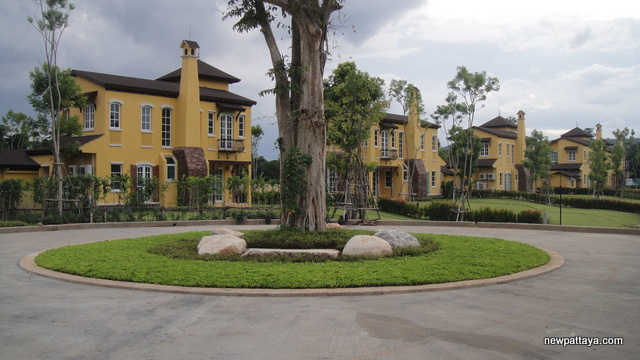 Visit Khao Yai (เขาใหญ่) and prepare yourself for a pleasant surprise. Khao Yai is a magical place where dreams come into reality, a place where you will find some of Thailand's most breathtaking landscapes. In this part of Thailand you will find romantic developments like Magnolias French Country that you can see in the picture to the right.
Welcome to Khao Yai. Or perhaps I should say welcome to Norway, France, Italy or southern Germany. Khao Yai actually resembles places that I have seen in Europe. Personally I find it absolutely amazing that there is such a place as Khao Yai in Thailand and it is even more surprising that it is located only 150 km north of Bangkok. Here you will find the huge Khao Yai National Park that stretches from just outside the city of Saraburi and all the way to Cambodia.
The landscape in Khao Yai is rather unique and different from what most people would expect. Yes, many will have heard about the hills in Khao Yai but you will also find rocky mountains rising steeply from the ground. The Khao Yai area is ranked number 7 in the world for its high content of oxygen. Due to its high altitude Khao Yai National Park has a cool climate with an average temperature of 23 degree celsius. The higher you go the cooler it becomes, that's usually how it works. In the national park you will find unspoiled nature and various species of wild animals.
Then compare all that Khao Yai has to offer to the heat and noise in a crowded, congested and polluted Bangkok. You may not want to live in Khao Yai permanently but it is nice to get away from city life from time to time, to get back to nature and be reminded of what it feels like to breathe fresh air.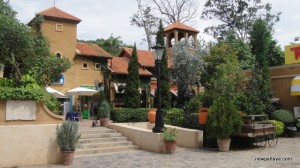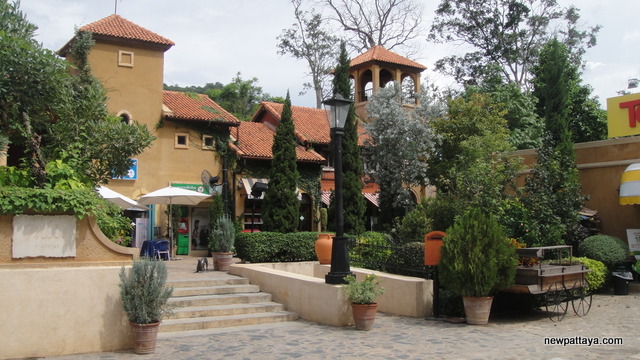 Khao Yai will become a new travel destination for both Thai tourists, foreign tourists and expatriates. Why is that, you may ask. Well, if you have visited Khao Yai recently you will know the answer. Khao Yai has become a weekend getaway destination for mainly people from Bangkok. The opening of the italian-themed shopping center Palio Khao Yai has helped make Khao Yai more more attractive for a broader spectrum of people. I am not sure exactly what year Palio Khao Yai opened, my guess is around 2009. It is a shopping area built in traditional Italian style and the Thais come in great numbers to take pictures. It is indeed a great place for photo opportunities. You will find an MK Restaurant and recently a 24-hour Tops Daily mini-supermarket was also opened at Palio Khao Yai. The prices at the MK Restaurant are a bit higher than other MK Restaurants, expect to pay at least an extra 100 baht.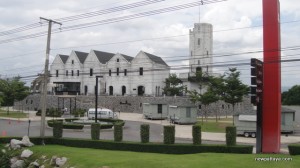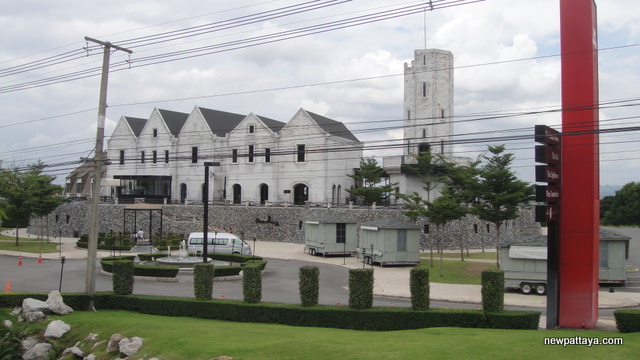 The Smoke House Khao Yai is another new attraction that has helped Khao Yai in the right direction. It is a restaurant with a large menu serving international and thai food. The decor is of a castle.
Talking about restaurants, Khao Yai is famous fo its many steak houses. They have their own cattle ranches up there, that is the reason for all these steak houses. That is just another good reason to visit Khao Yai.
There is a rising demand for holiday homes in Thailand and Khao Yai is located only about 150 km north of Bangkok. Furthermore you may be driving a distance of around 50 km or more inside the Khao Yai area so if you live in Bangkok you will need to drive a total of 200 km in order to reach this dream destination.
Taking the dramatic change of scenery into account, this must be considered a relatively short distance. First of all Khao Yai provides mountain views and nature at your doorstep. Here you can find the ultimate privacy.
Khao Yai lies in Pak Chong district and there is talk about a new town plan that will control all forms of development in the area. Most of the residential developments are located on Tanarat Road, Kudkla Pansuk Road and the road leading to Wang Nam Kheow district. Properties with a rental programme are increasingly popular, allowing a professional management company to rent out the property. An example of this is Botanica Khao Yai which is a fully sold out condominium development currently under construction where 95% of the buyers have joined the rental programme.
Until now Khao Yai has been a holiday destination for mainly Thais but I am quite certain that is going to change soon. I expect this will become a preferred destination for foreign tourists also. Khao Yai certainly offers an alternative to shopping in Bangkok and a holiday by the beach. I clearly see a market for what Khao Yai has to offer. If you have been there once there is a good chance you will want to return.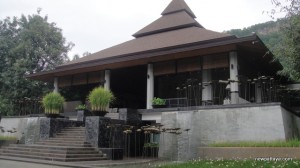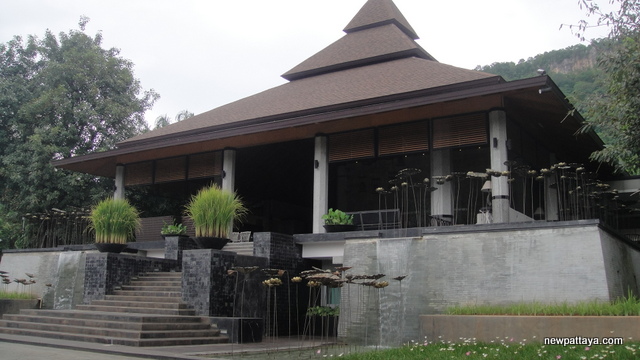 Personally I feel more happy in Khao Yai because of the scenery and the lower temperatures. I stayed at the 3-star Greenery Resort with 245 rooms. The water in the pool was freezingly cold. It was a swimming pool in Thailand in the middle of the rainy season and the water was unusually cold. It must be the mountains that keep the water so cool. For the first time in a long time I felt human again. Swimming in this cold water was the right medicine for me. I did not turn the air conditioner on at night, I always need to do that in Pattaya. I could go for a walk in the evening feeling like I was in Chiang Mai during the winter season. You don't need to go all the way to Chiang Mai to experience cooler weather, all you have to do is take a trip to Khao Yai.
I must admit I did not miss Pattaya one bit. I did not want to go home. Said by someone whose 'job' is to promote Pattaya.
Once people find out what Khao Yai has to offer, more tourists will want to visit. Khao Yai is known by a lot of Thais but is largely unknown by foreigners.
Our friend Sebastian would like to recommend a visit to one of the many vineyards, such as PB Valley (http://www.khaoyaiwinery.com) or Gran Monte (http://www.granmonte.com). There you can have wine testing tours and most of them also have very good restaurants with top kitchen.
Published 30 July 2013
The photos were taken 26 July 2013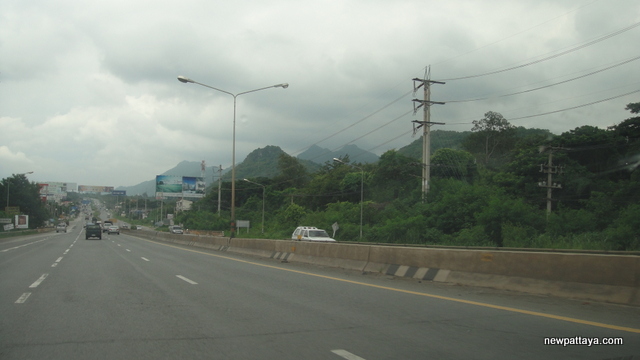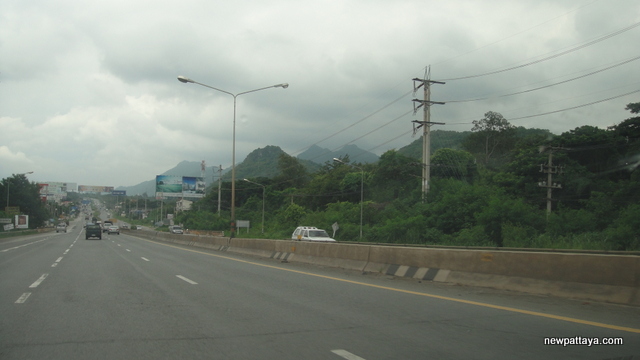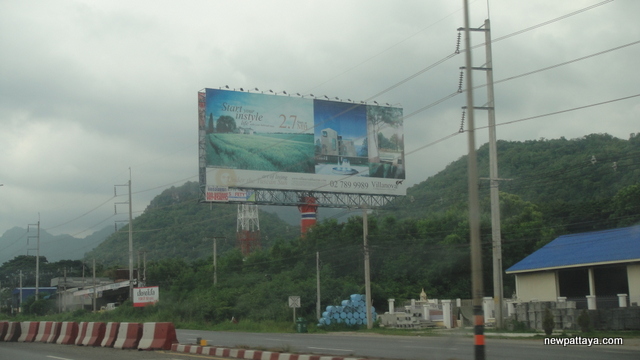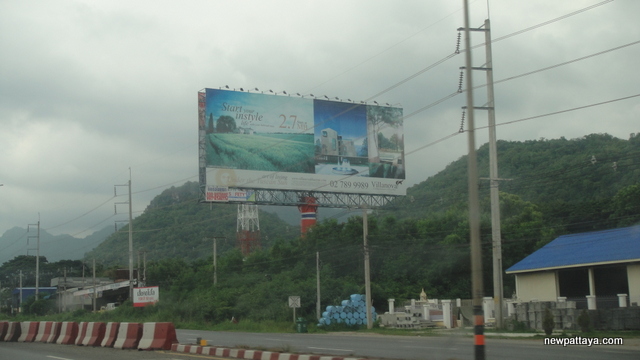 The Little Cowboy Khao Yai, click the link for more information.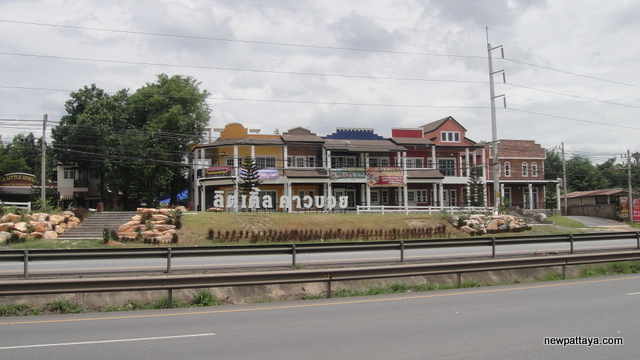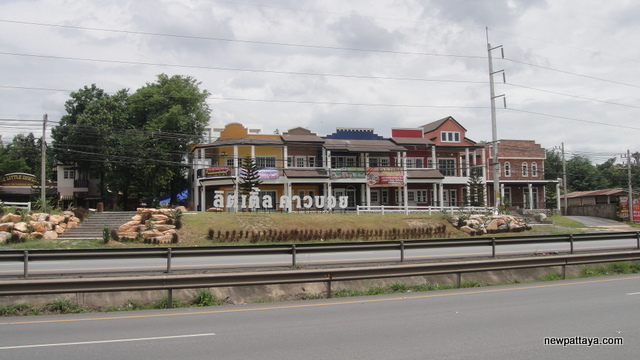 Of course they have a Mc Donald's in Khao Yai, on Mittraphap Road to be more precise.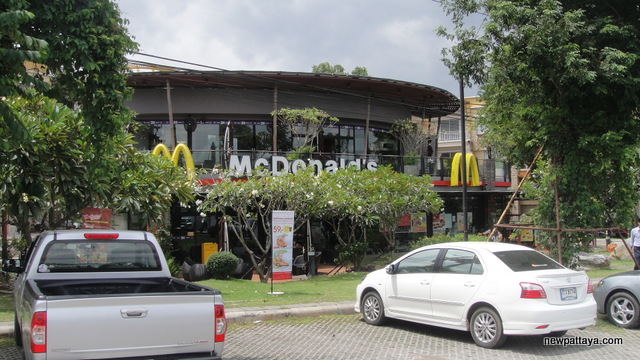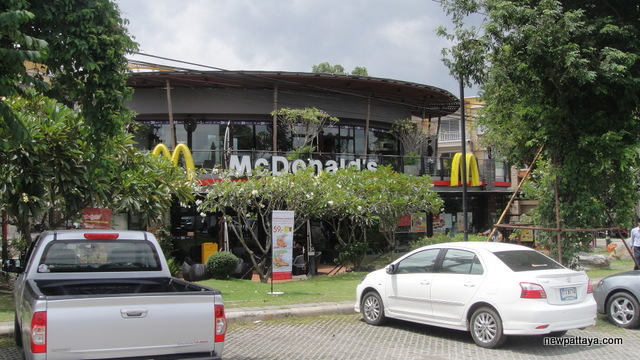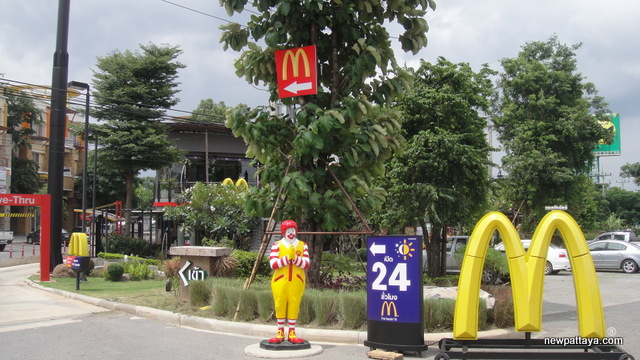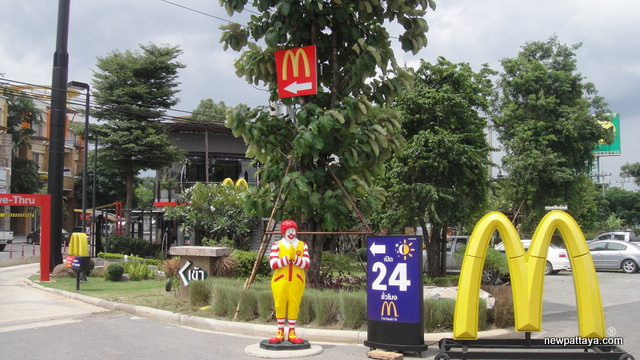 Tesco Lotus on Mittraphap Road in Khao Yai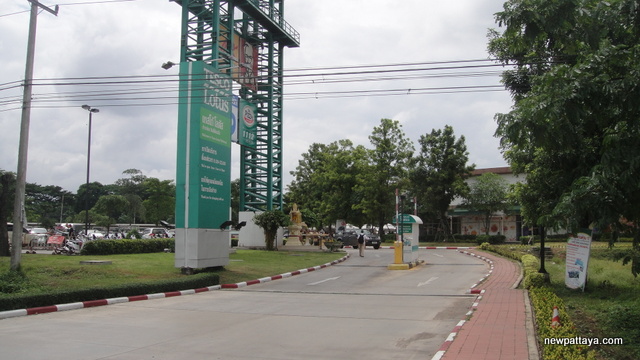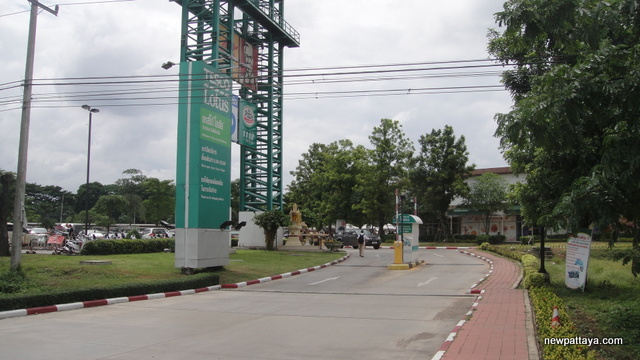 There is also a Home Pro store on Mittraphap Road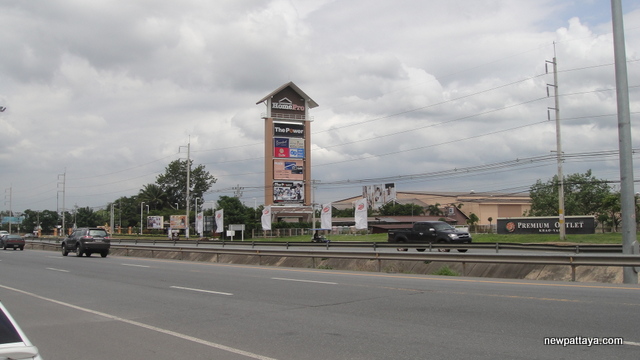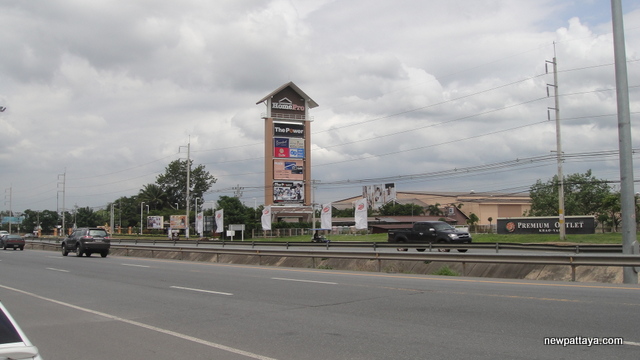 Tanarat Road Khao Yai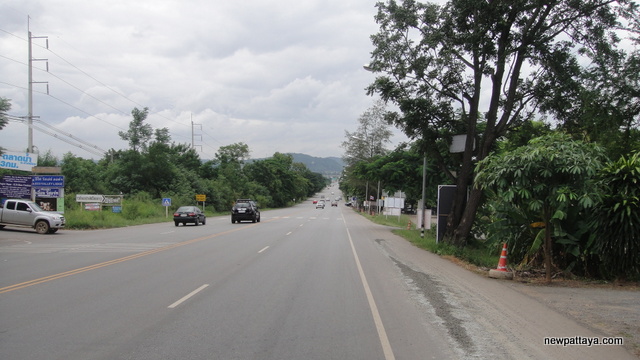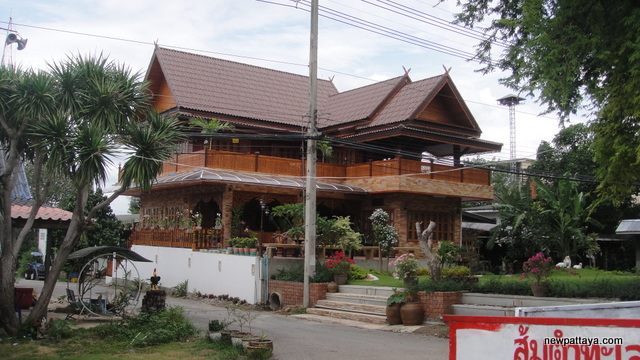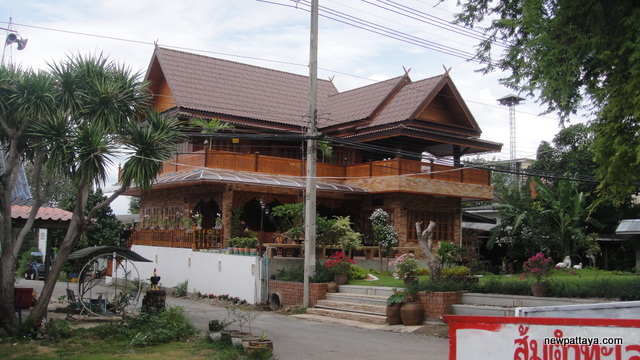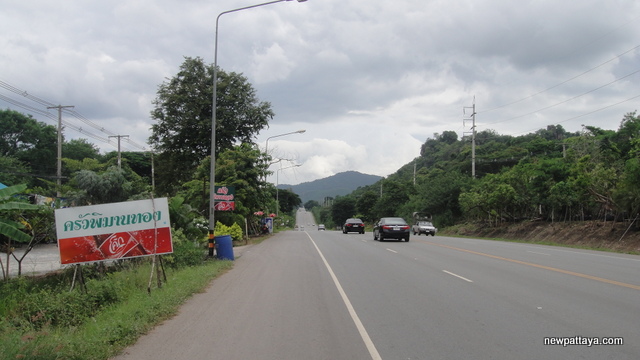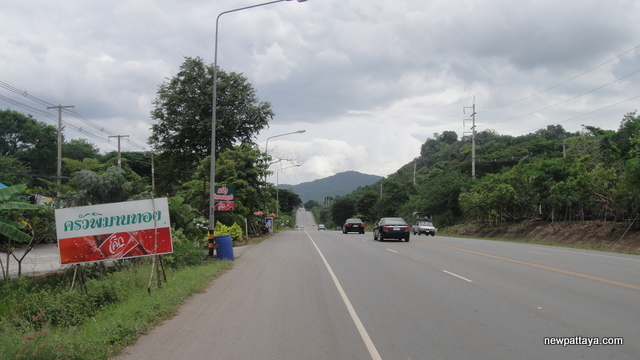 The Smoke House Khao Yai on Tanarat Road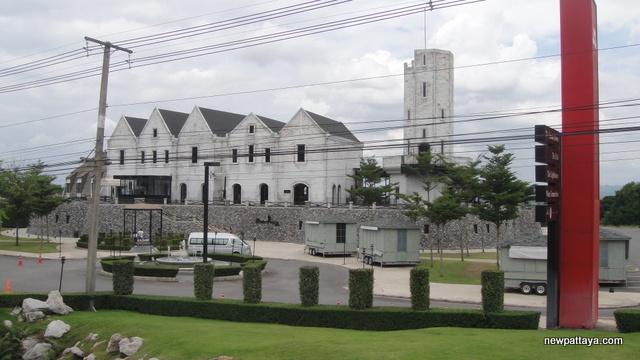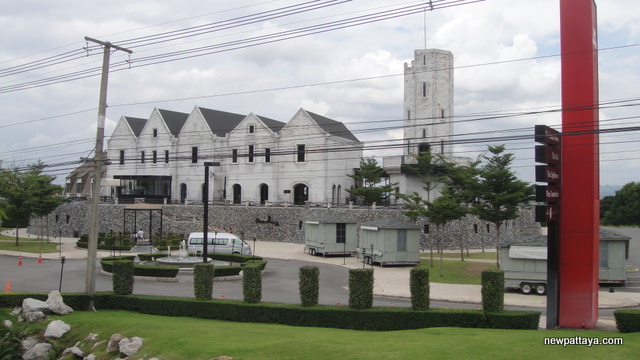 Khao Yai Panorama Farm, click the link for more information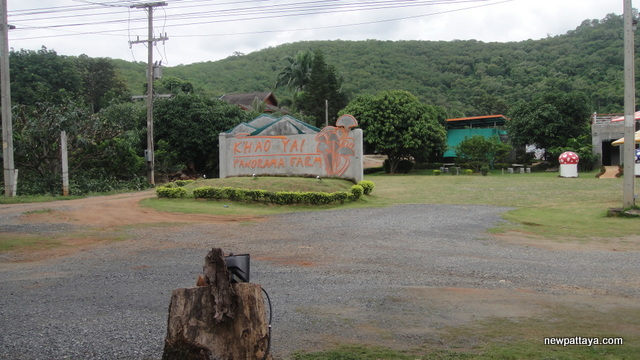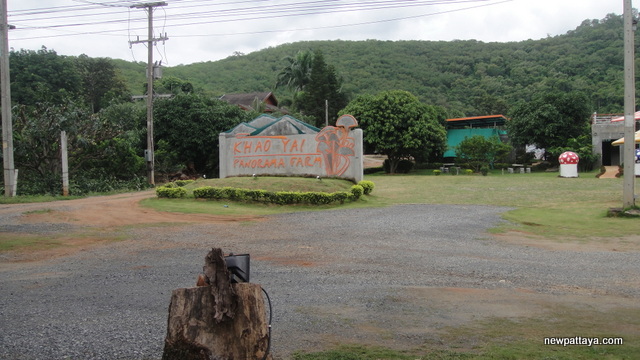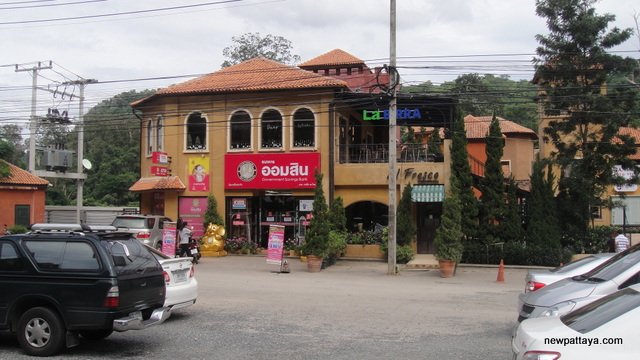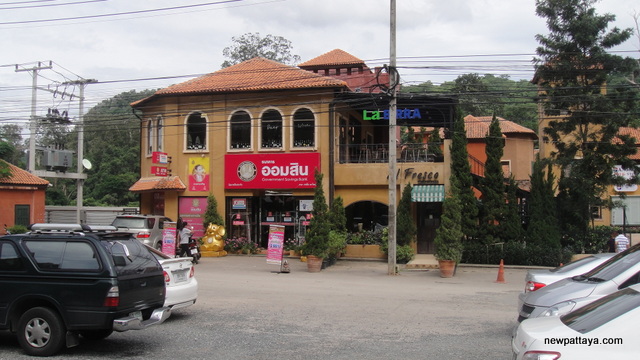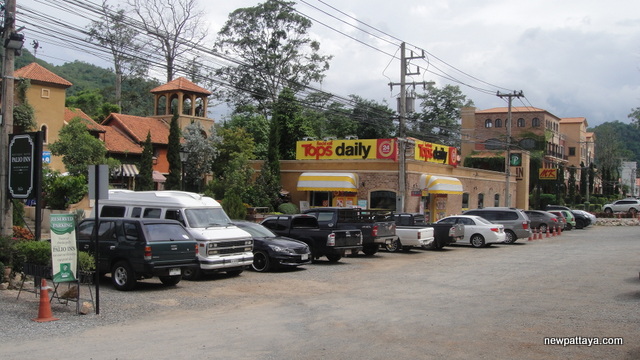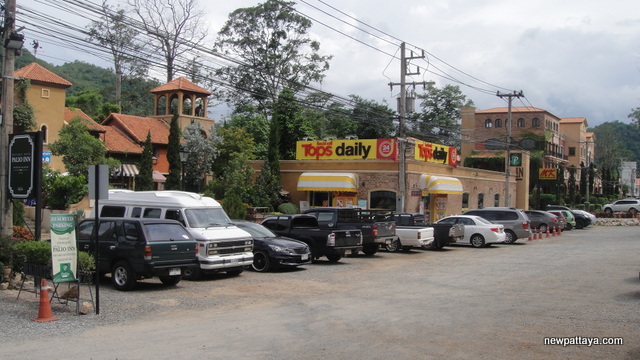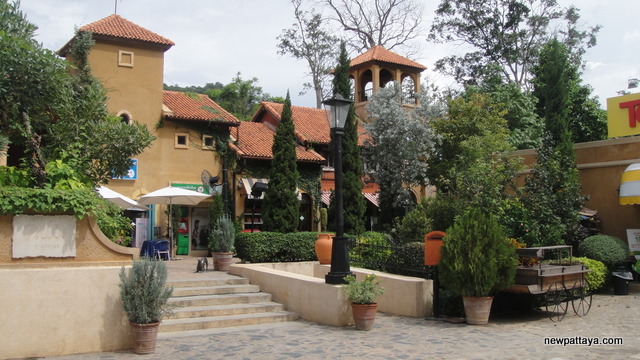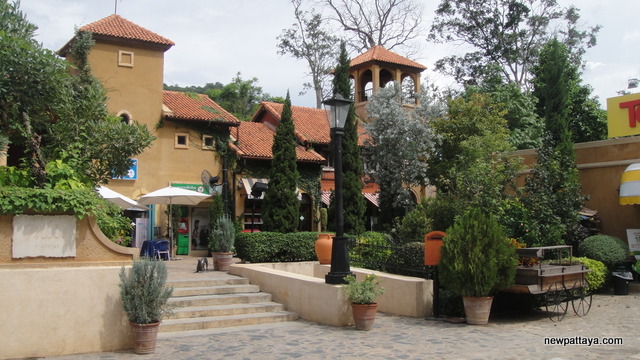 Tops daily at Palio Khao Yai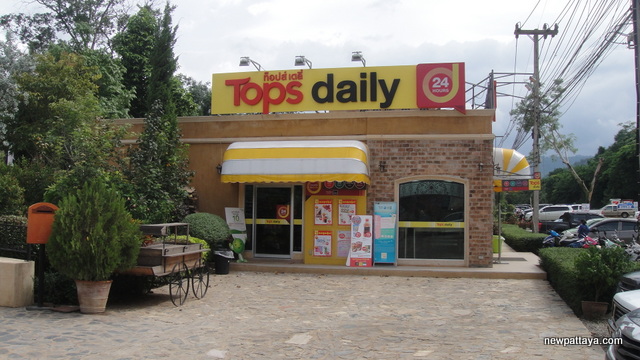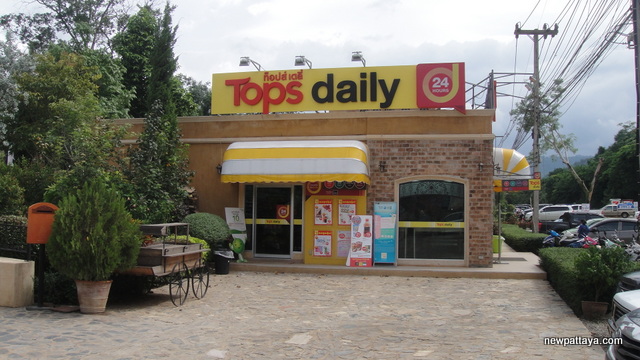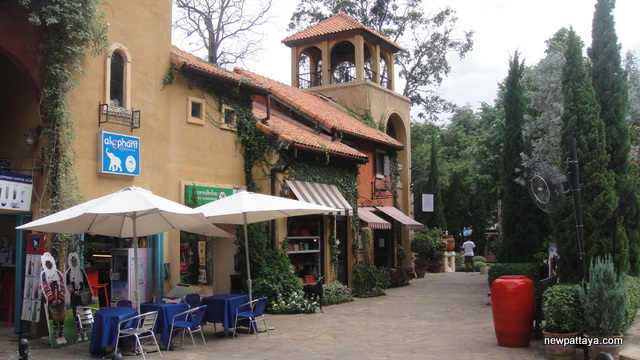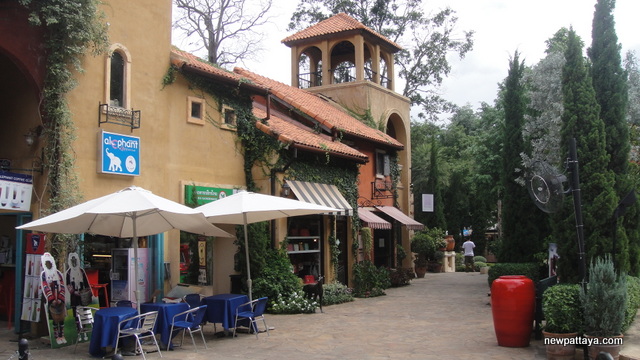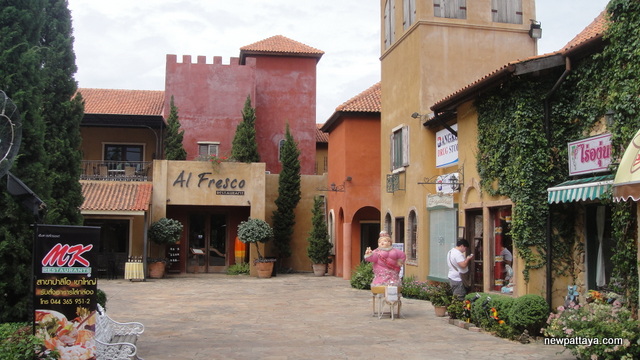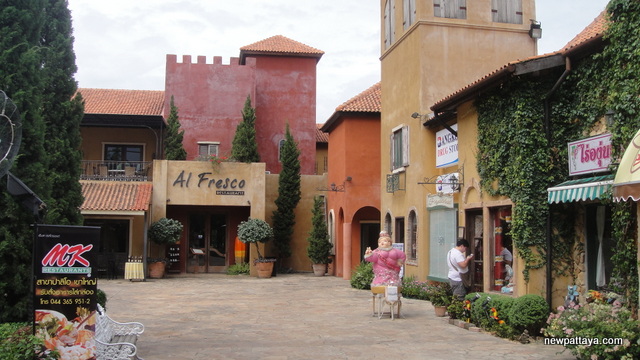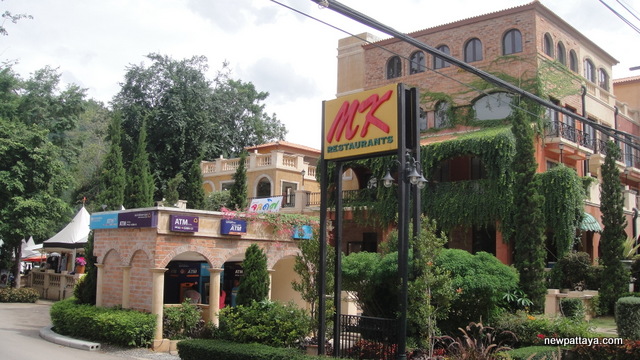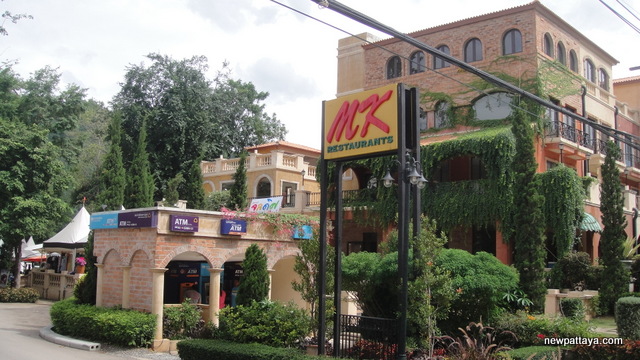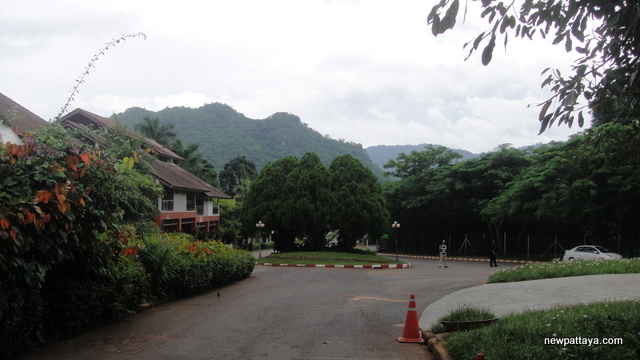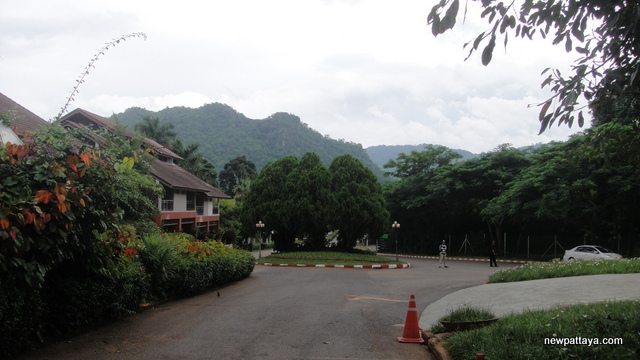 I stayed at the 3-star Greenery Resort with 245 rooms.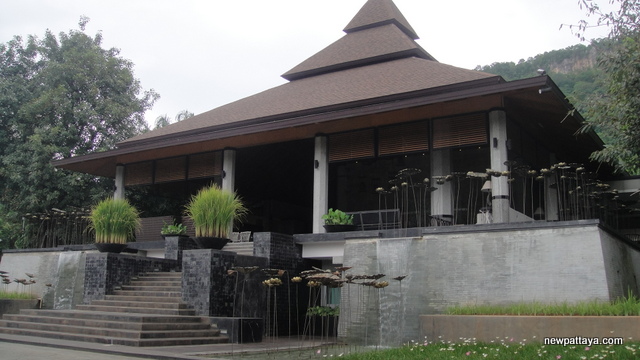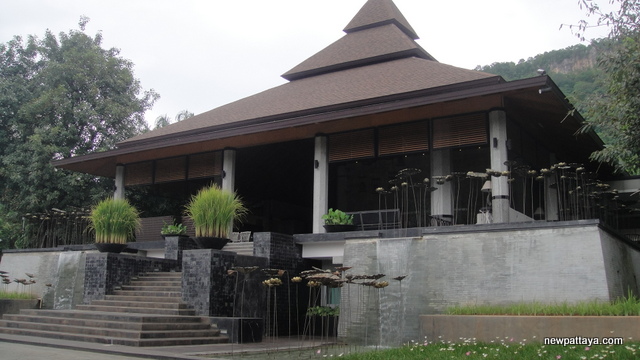 Magnolias French Country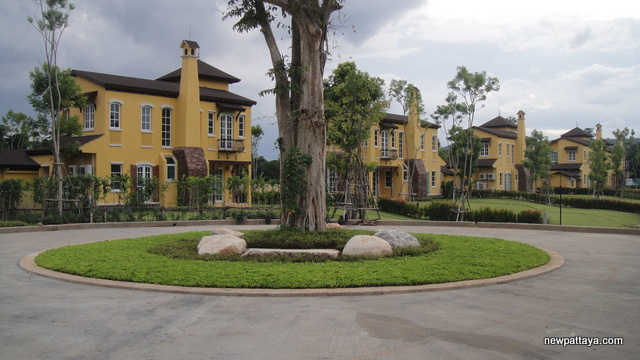 The Eyrie Khao Yai. Most people believe this is Toscana Valley but they are wrong, this is The Eyrie Khao Yai. Even when you do 'a google' on Toscana Valley photos of The Eyrie come up. Toscana Valley is further down the road.
Want more information?