Royal Arena Copenhagen is a place for music, culture and sports events. On the 3rd of February 2017 the heavy metal band Metallica was the first to hold a concert at the new arena. Royal Arena will attract thousands of people to Copenhagen and contribute to the overall economy. Royal Arena has a capacity between 12,500 and 15,000 depending on the type of activities being carried through.
• Royal Arena's official WEBSITE
The location is excellent. Royal Arena is located in Ørestad in Copenhagen, close to the motorway leading to the airport and to Sweden, close to Ørestad Metro station leading to the city centre and close to regional trains. Royal Arena is designed by Danish architects 3XN, a company famous for designing Den Blaa Planet – National Aquarium Denmark.
• Royal Arena Copenhagen is on FACEBOOK
• Architect: 3XN
• 3XN Architects is on FACEBOOK
Planit-IE designed the squares and spaces that surrounds the arena, connecting the venue to the wider Ørestad neighborhood.
There are two parties behind the arena – the City of Copenhagen and Realdania – who both have a share in the company Arena CPHX P/S, which is responsible for the design, construction and ownership of the arena.
Construction started in August 2013 and the project was completed in December 2016.
The team involved:
• Developer: Arena CPHX P/S
• Architect: HKS (Arena Specialist)
• Engineer: Arup and ME Engineers
• Landscape Architect: Planit-IE
Related Online Information:
• Royal Arena [wikipedia]
• Den Blaa Planet – National Aquarium Denmark [newpattaya.com]
• Topping out the arena [Planit-IE]
• Royal Arena er nu bygget færdig [royalarena.dk]
Published 4 January 2017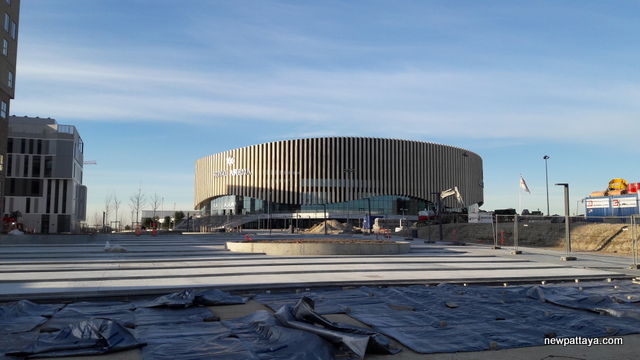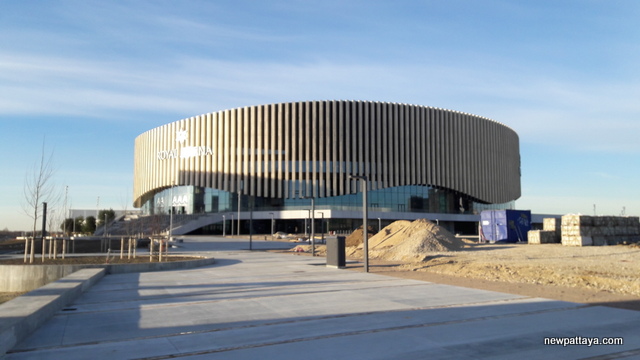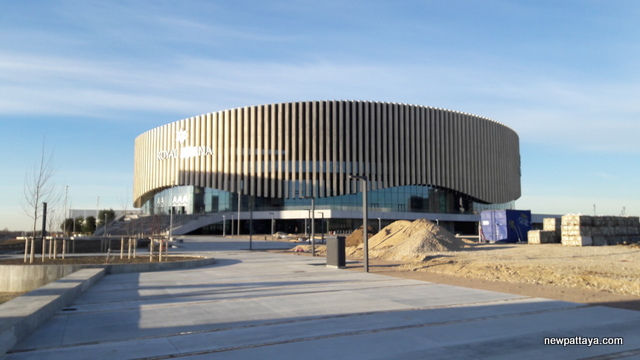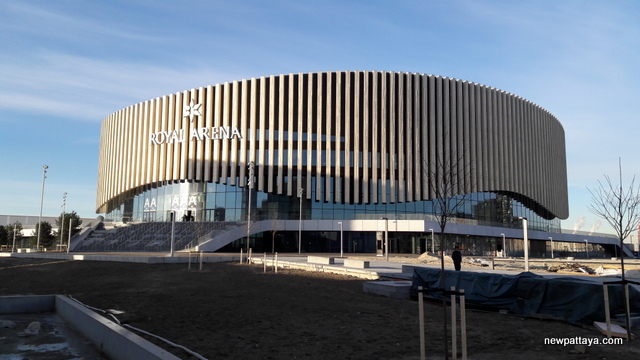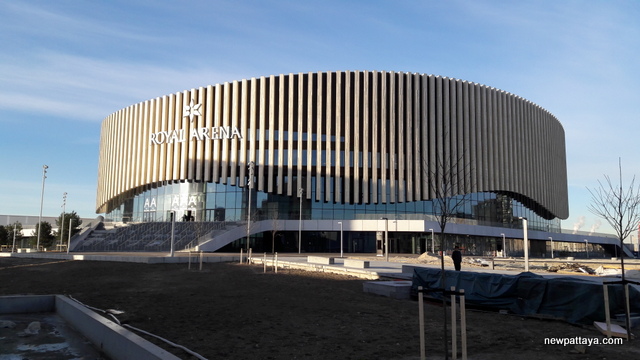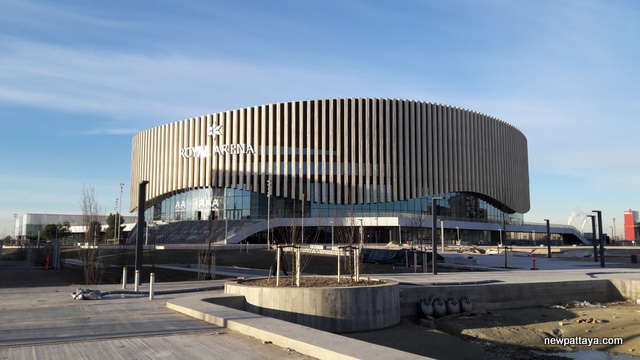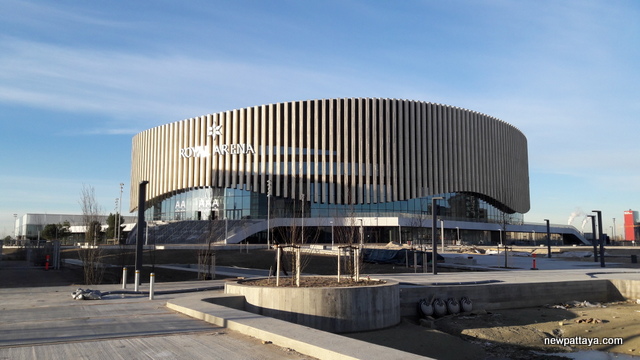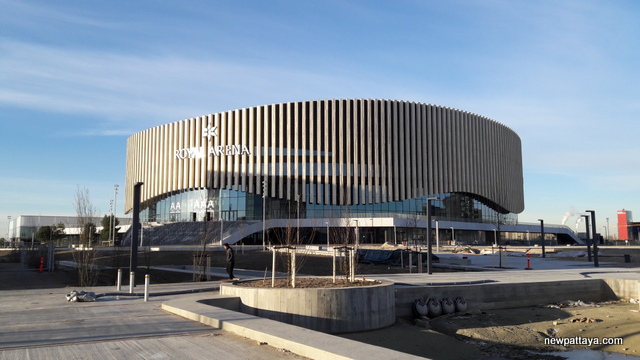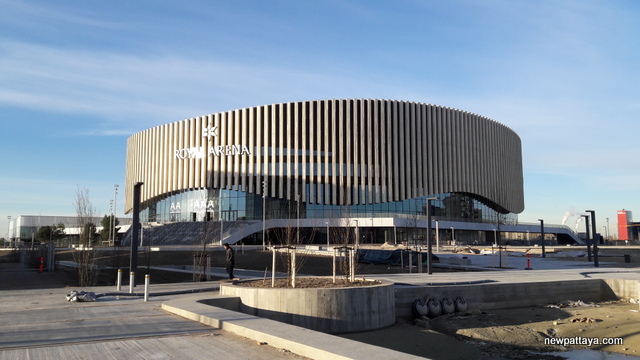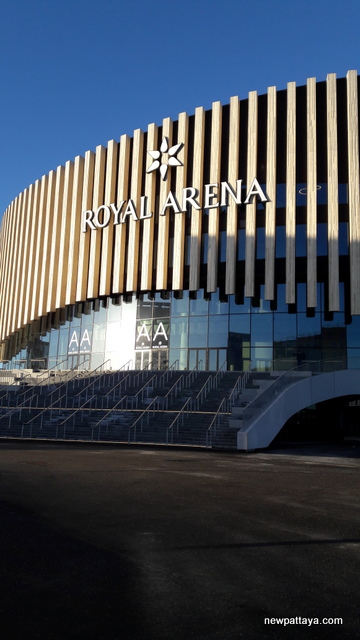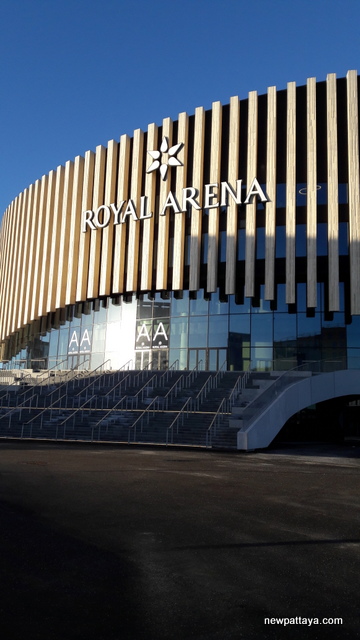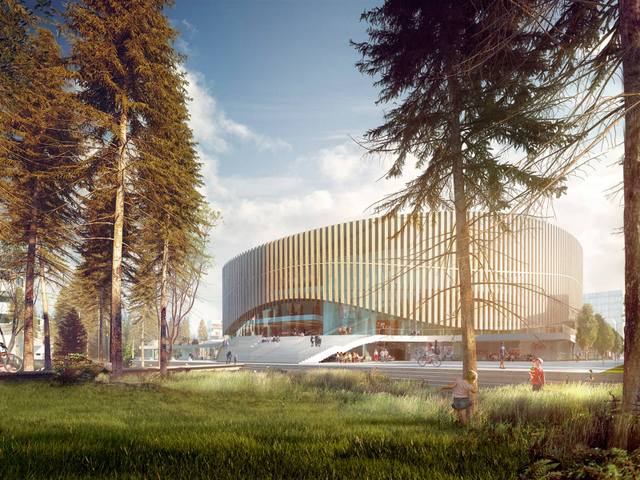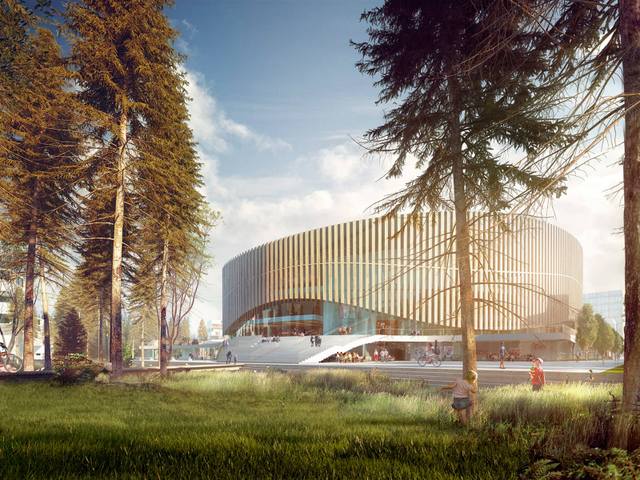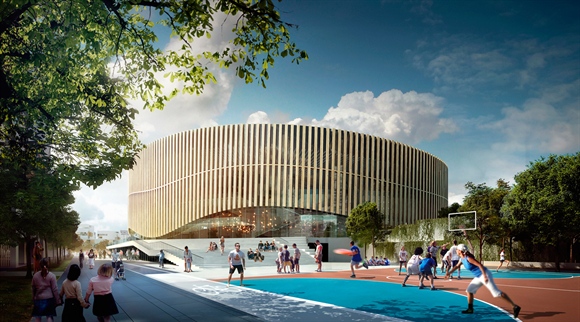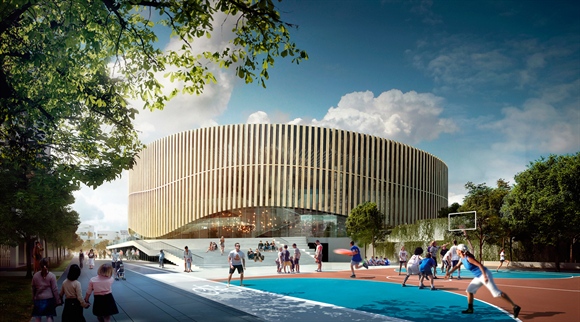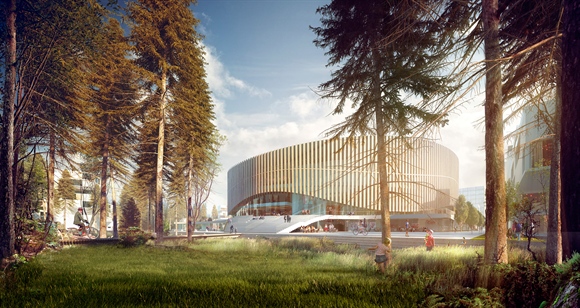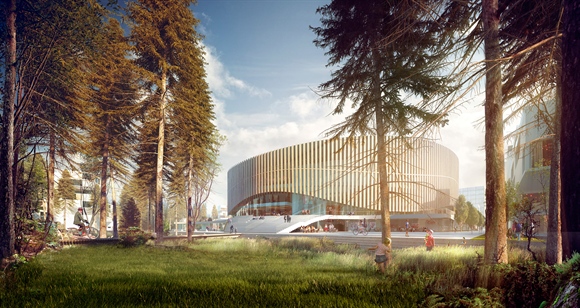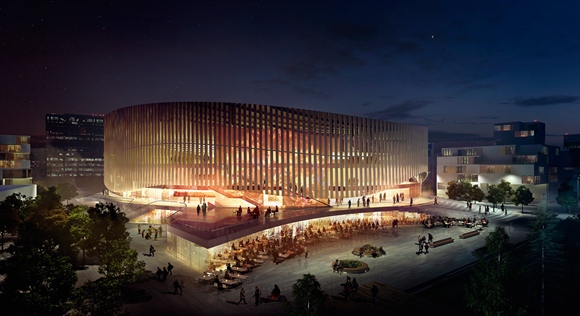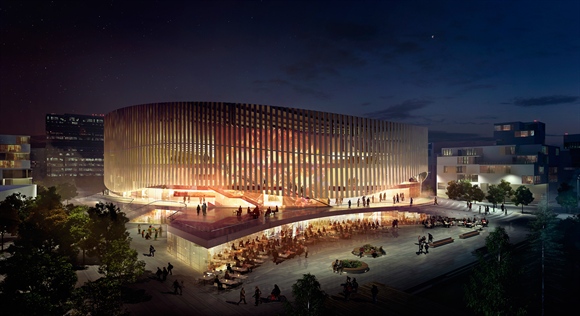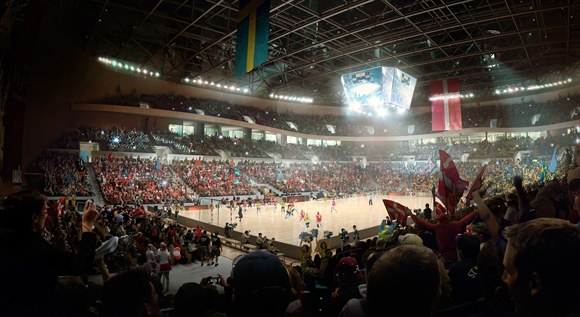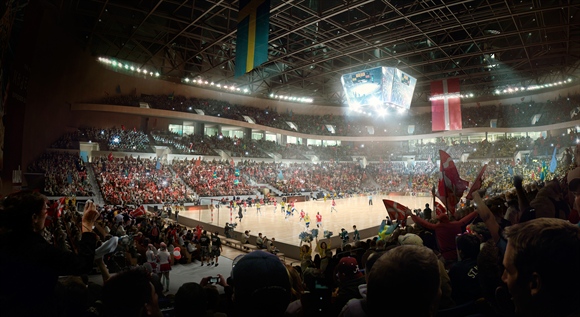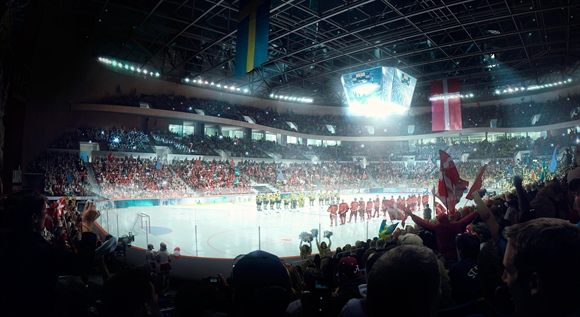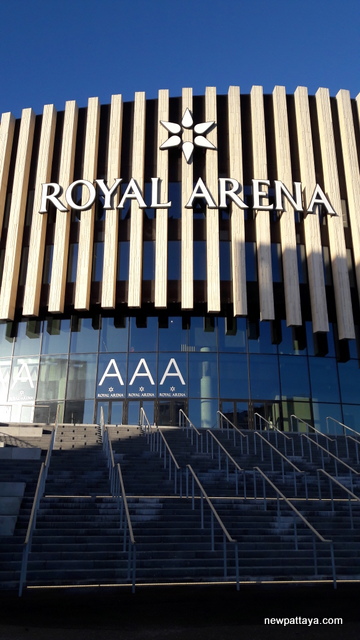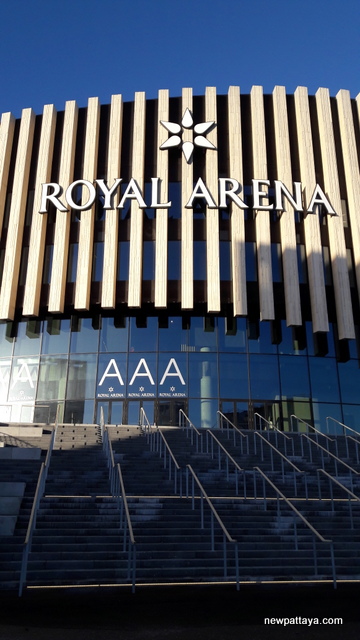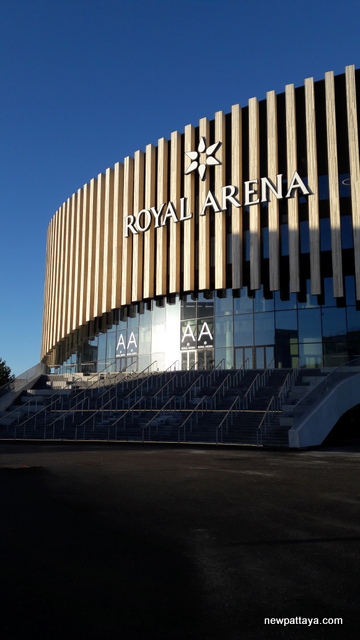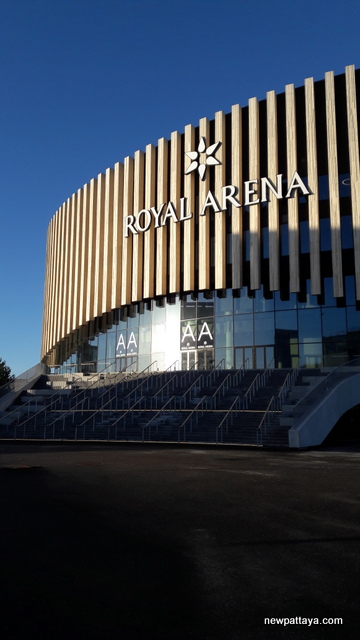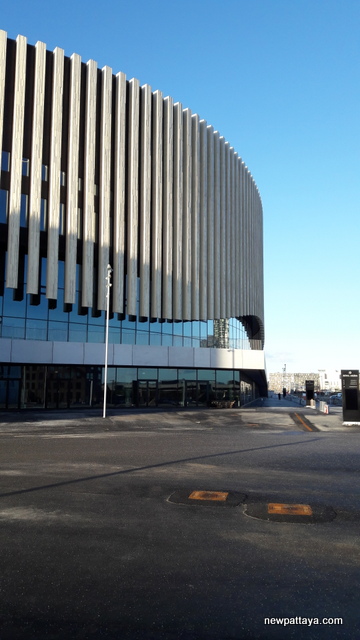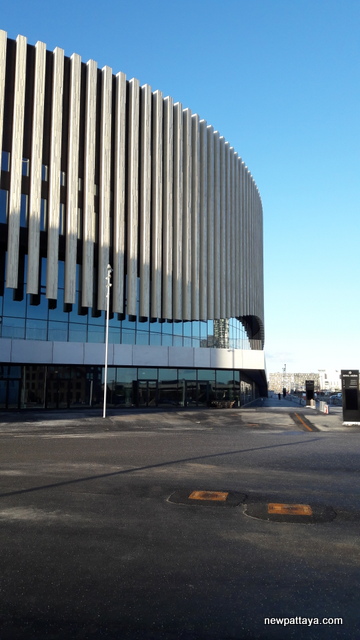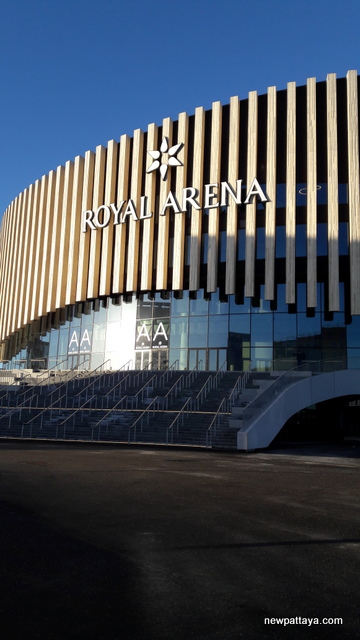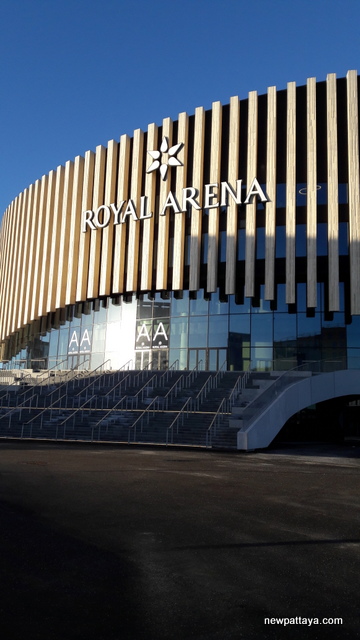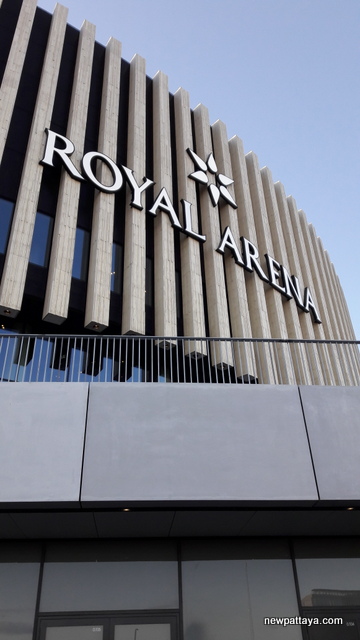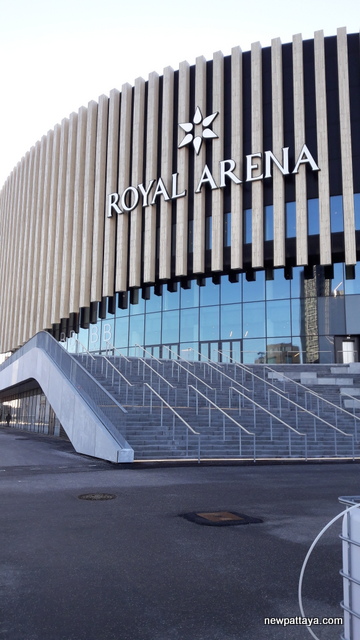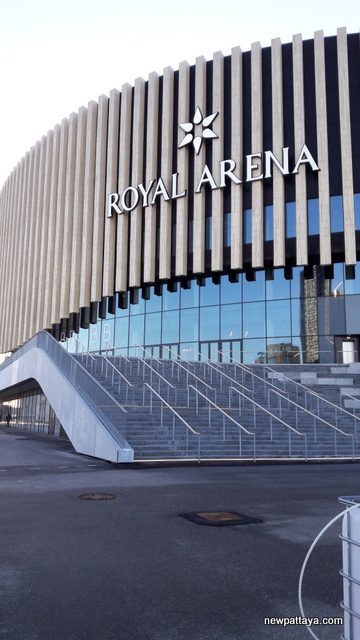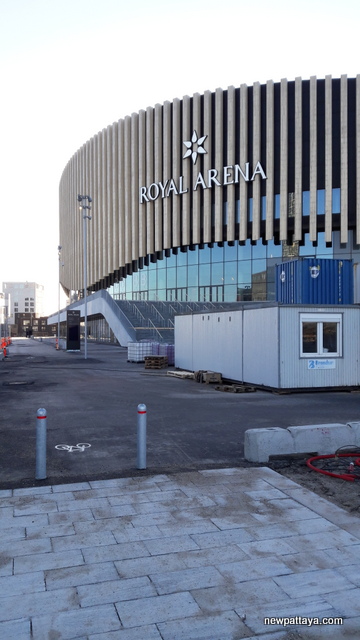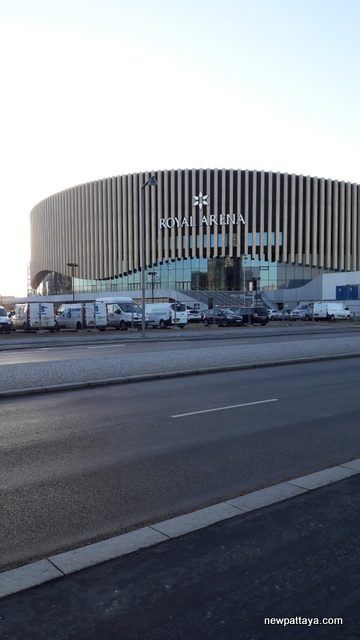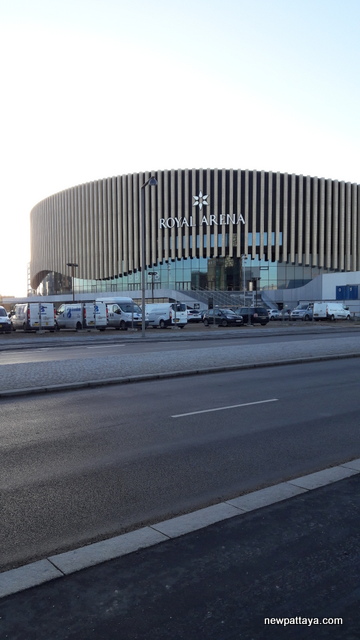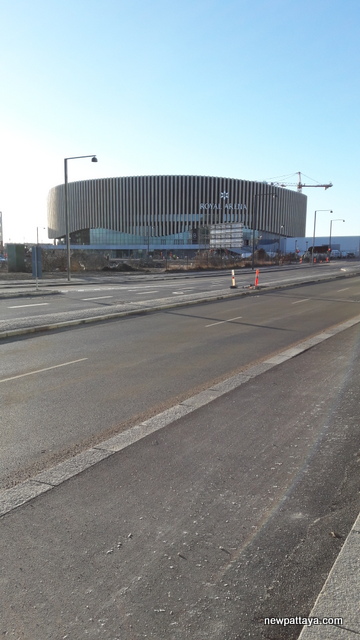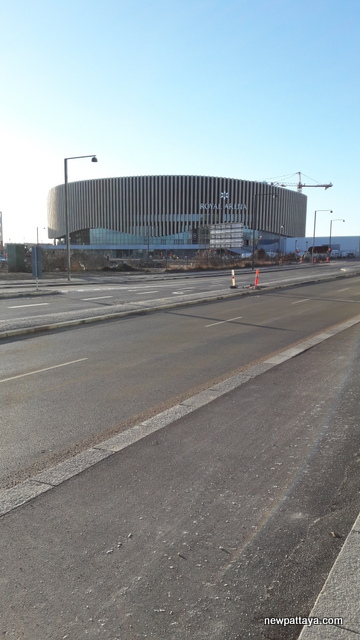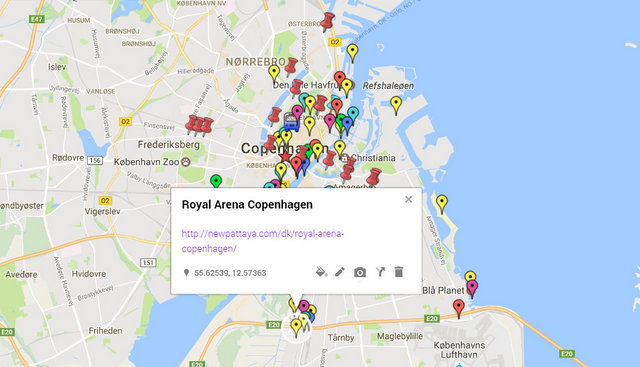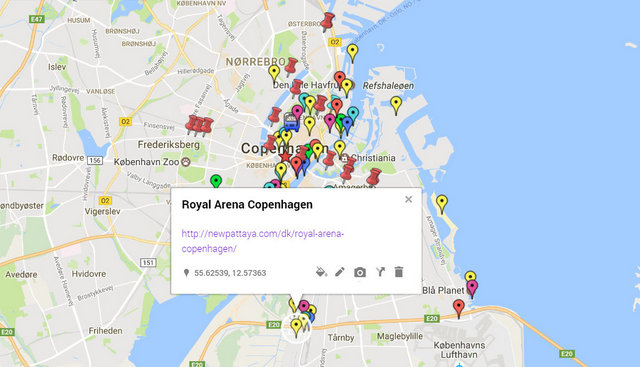 Want more information? Contact us on FACEBOOK