The Bay Phnom Penh in Cambodia is a mixed-use development located on the Chroy Changvar peninsular. This $500 million project is backed by TEHO International, a Singaporean company. The project comprises a number of a residential towers, it includes a hotel component and retail and commercial activities. The Bay Phnom Penh will be the tallest development in Cambodia.
• The Bay Phnom Penh is on FACEBOOK
The project will be built in four phases:
• Phase 1: Bay Suites
• Phase 2: Bay Residences
• Phase 3: Bay Sky Villas
• Phase 4: Bay Hotel
Phase 1, Bay Suites, was launched on the 7th of February 2015.
Project details:
Bay Suites is a 53-storey residential development comprising of a total of 668 freehold apartments. One-bedroom units are ranging in size between 40 sqm – 47 qm. Prices from US$130,000 or 4.2 million baht.
The first phase of the project includes the Okura Prestige Phnom Penh, a 45-storey luxury hotel.
Construction is expected to start in Q3, 2015. Phase 1 is expected to be completed in 2019.
The developer is TEHO Development, a subsidiary of the Singaporean company TEHO International Inc Ltd. This is a joint venture with a local developer, Sok Bun Development. TEHO owns 49% of the development while Sok Bun owns 51%.
It is interesting that The Bay Phnom Penh will include a shopping mall. In Thailand, a neighbouring country, The Bay Pattaya is a shopping mall under construction.
Chroy Changvar peninsular is turning into a new satellite city in Phnom Penh. New bridges are being built and a high number of investments are pouring into the area.
Facts:
• High 18% guaranteed rental return over 3 years
• Walking distance To school, universities, Sokha Hotel, Kitahara Hospital
• 10 minutes to Nagaworld Hotel and Casino
• 20 minutes drive to Phnom Penh International airport
• Tallest iconic building, monument masterpiece mixed development
• FREEHOLD
• Renowned Singapore developer & architect
• Only US$1000 to book a unit
• Early bird discount up to 10%
• Prices start from US$ 130,000
• No capital gains tax
• No witholding tax
• Low income tax
• Low property tax
• Easy exit plan
The Bay Phnom Penh is on FACEBOOK
Recommended article: The Riviera Phnom Penh
Published 13 April 2015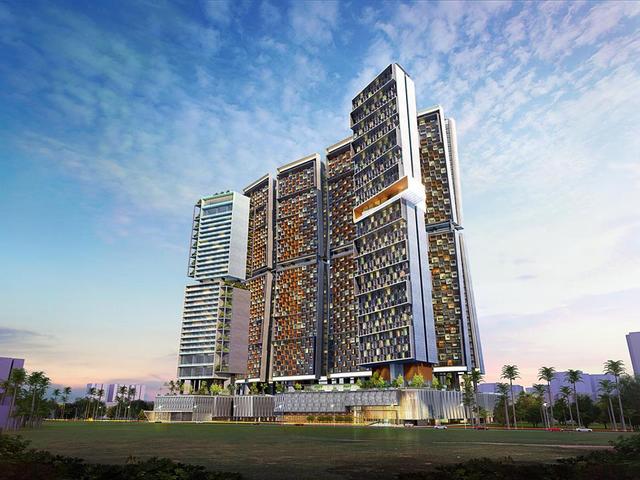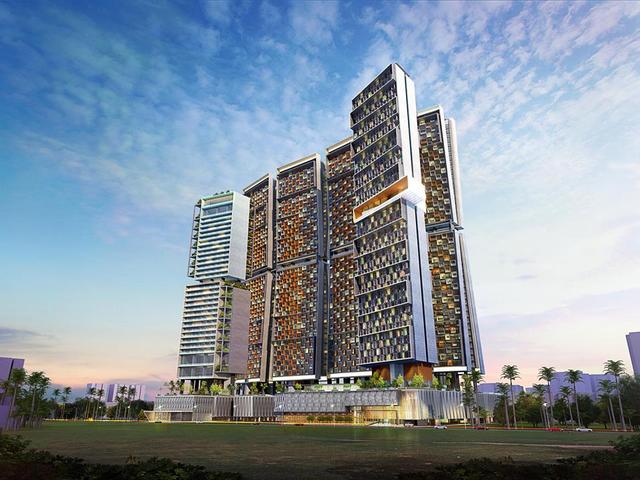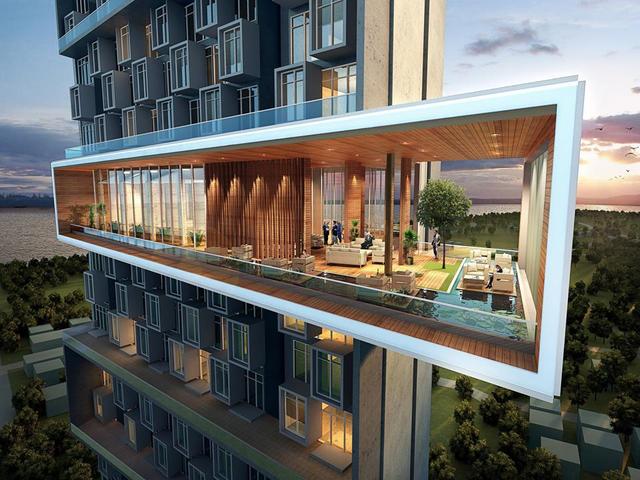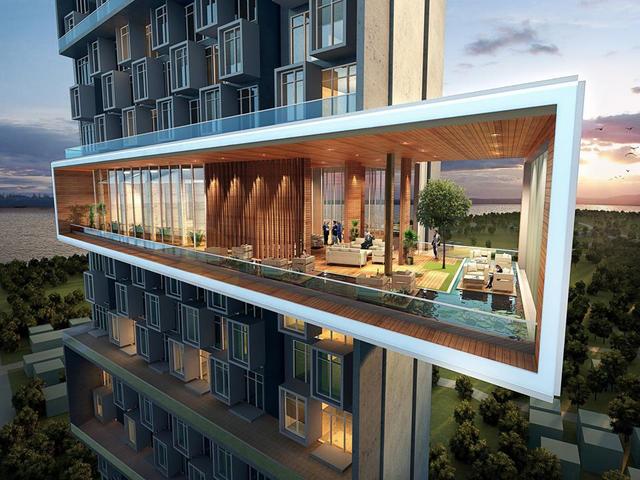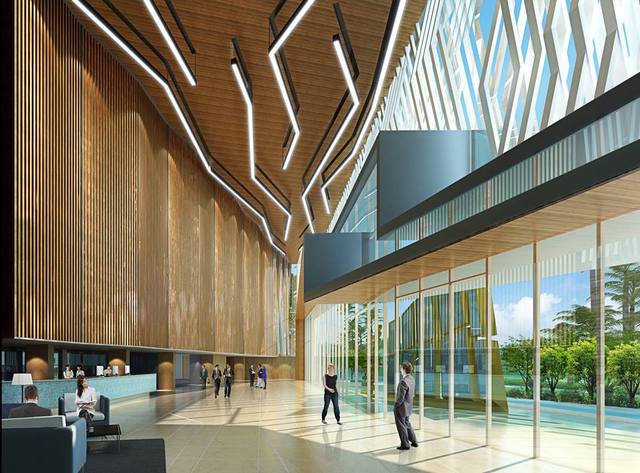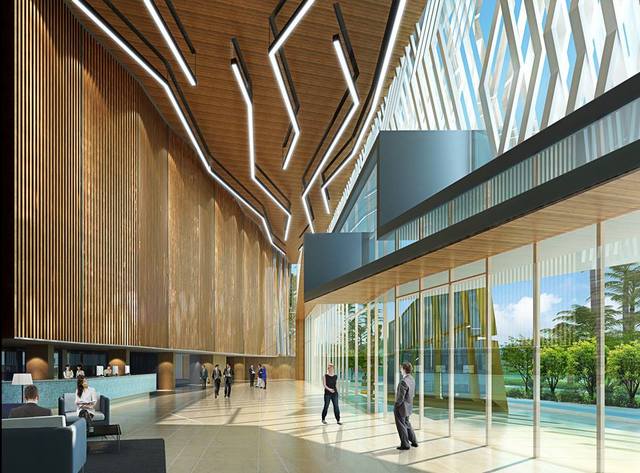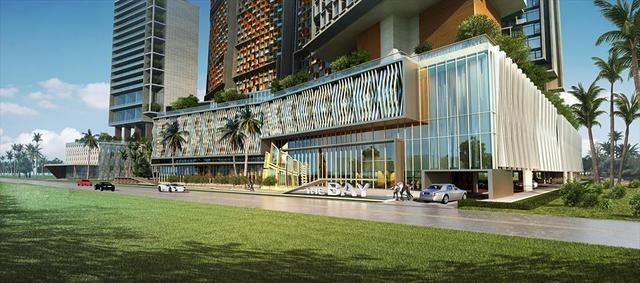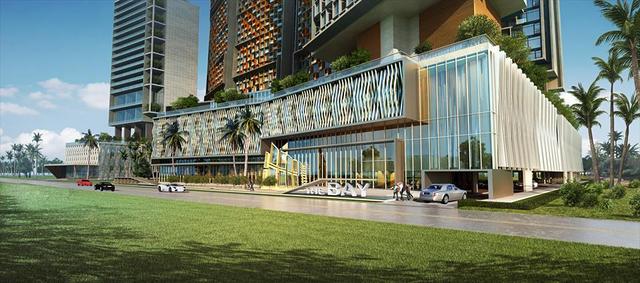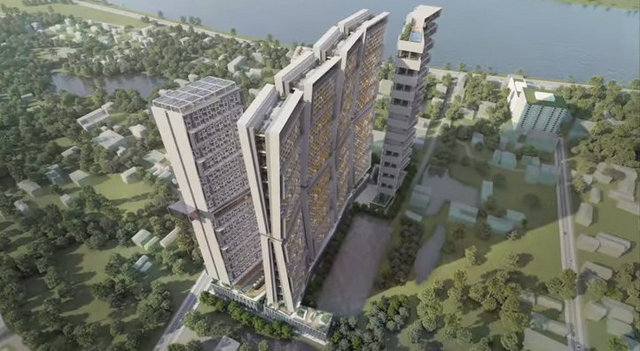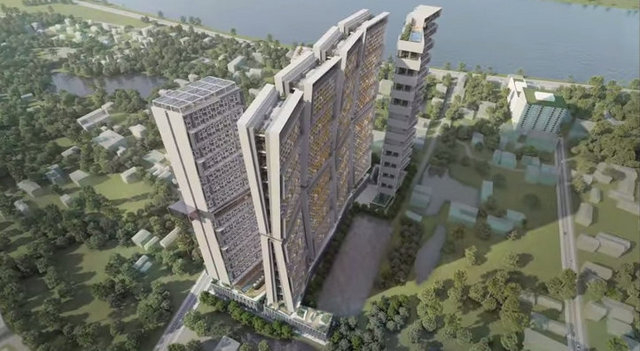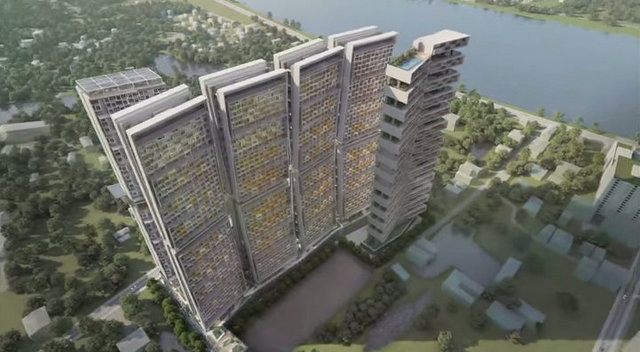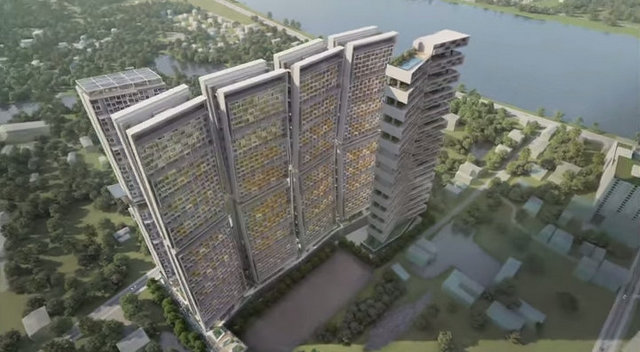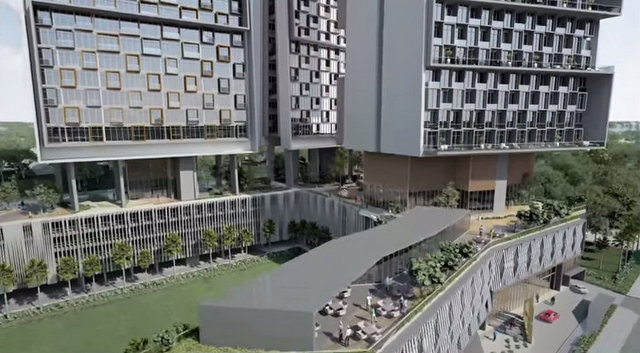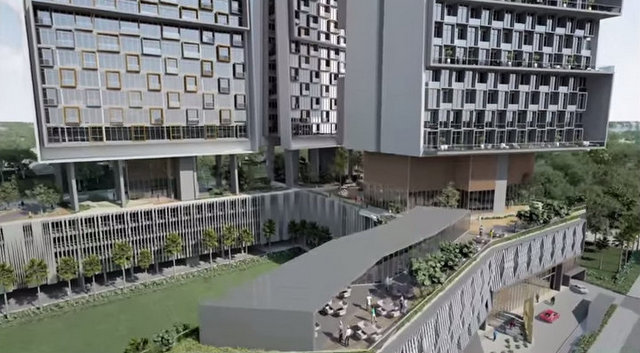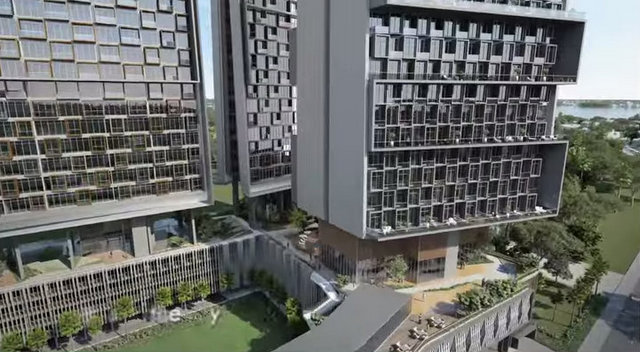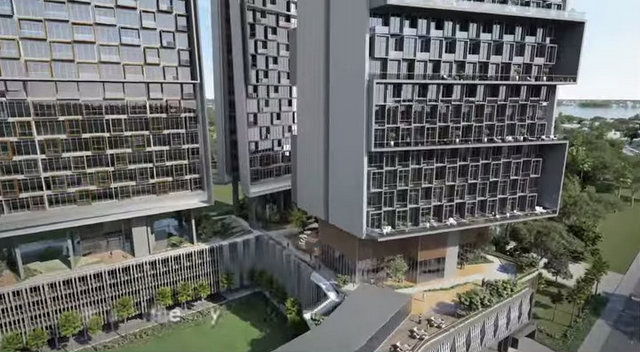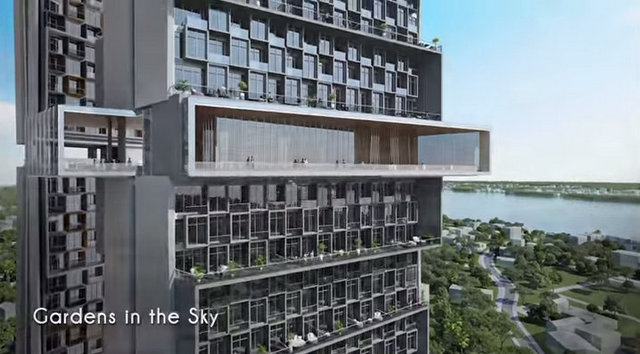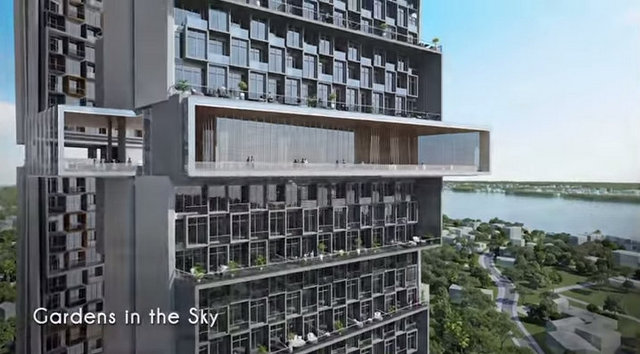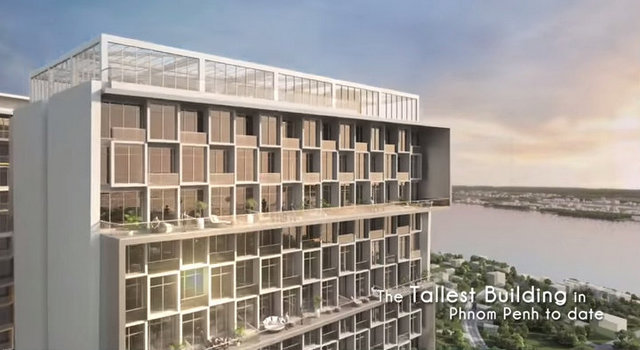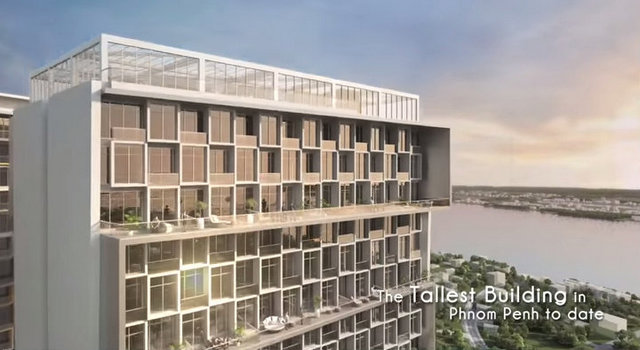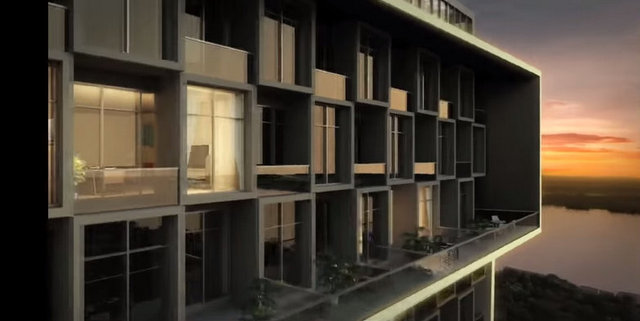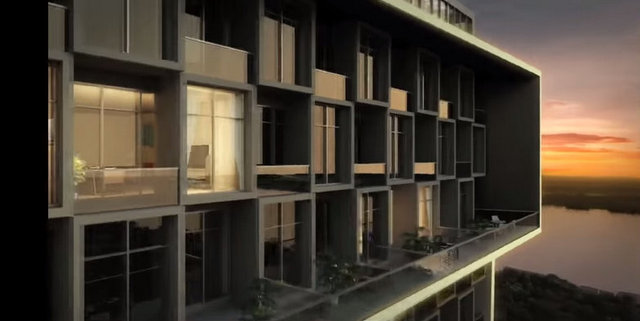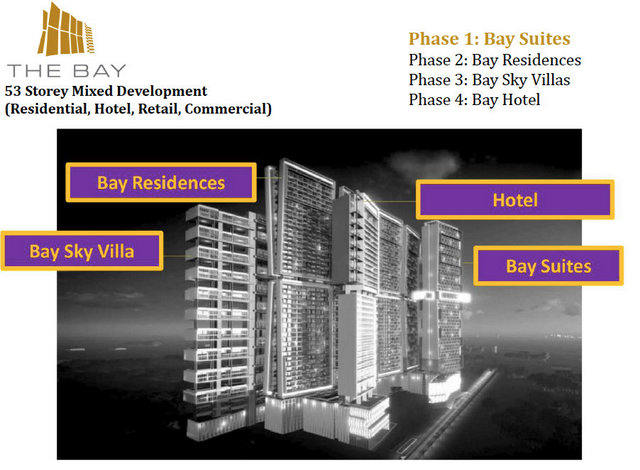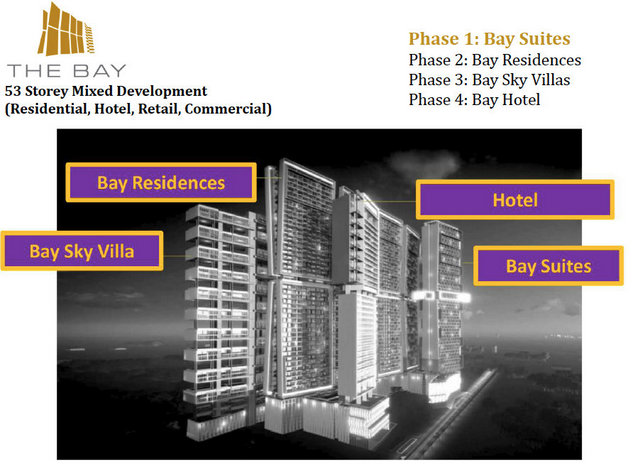 Sokha Phnom Penh Hotel and Residence is also located on the Chroy Changvar peninsula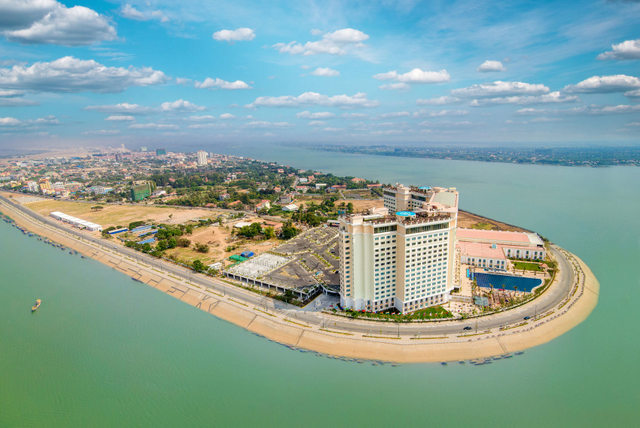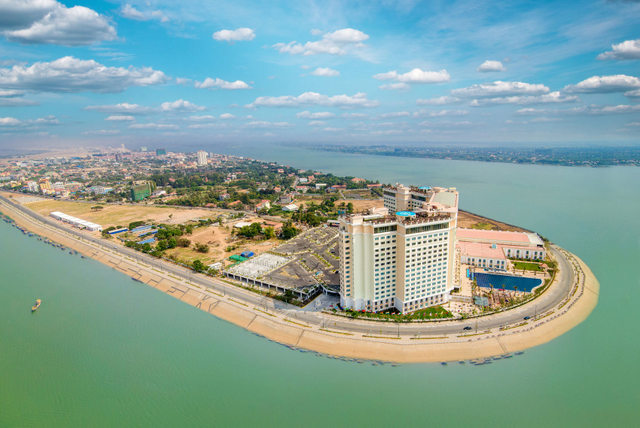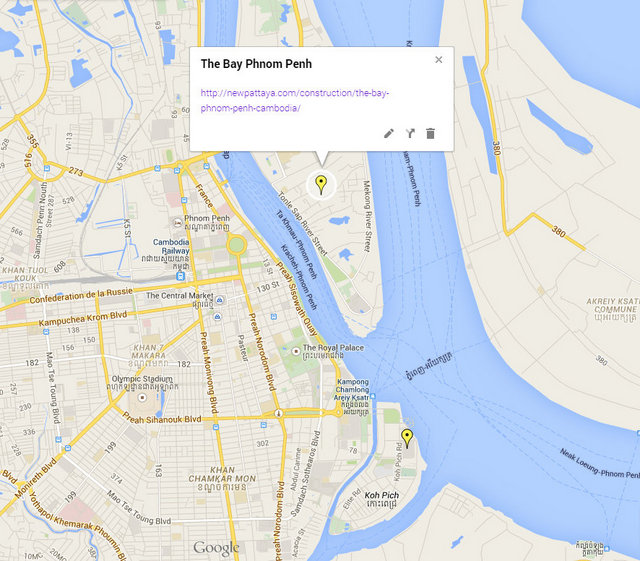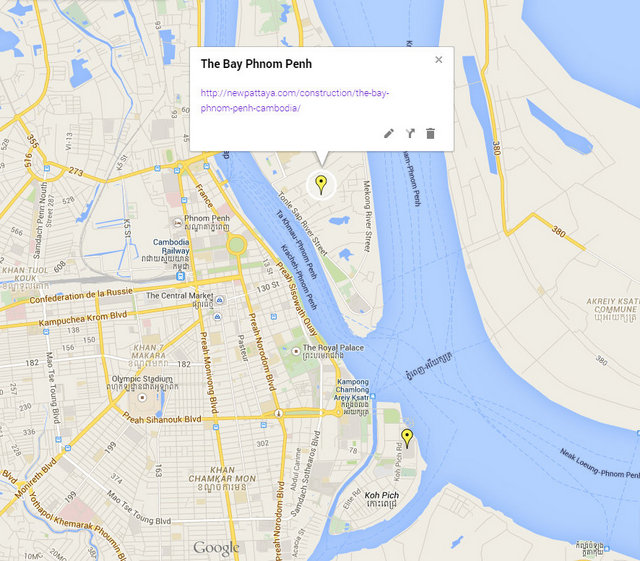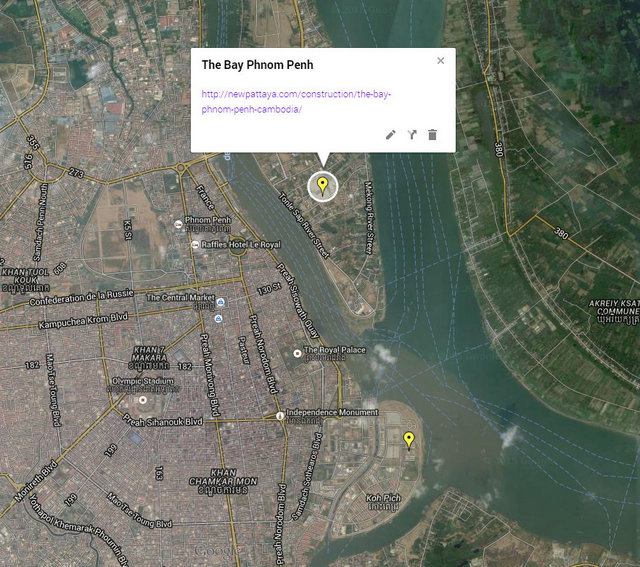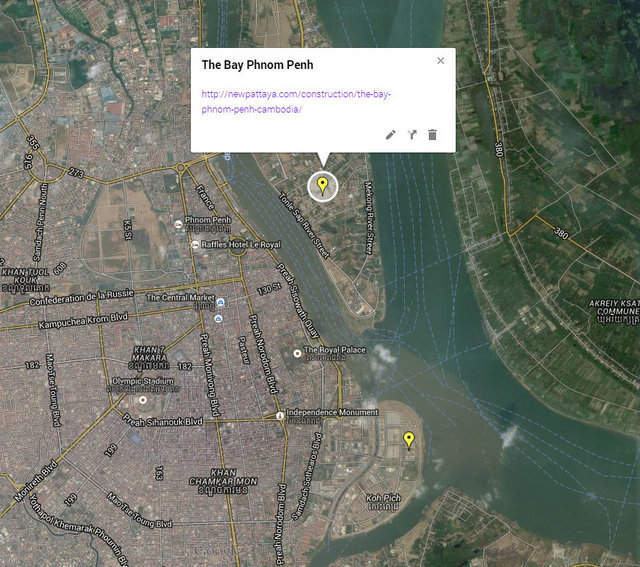 Want more information? Contact us on FACEBOOK