U Delight Residence Riverfront Rama 3 is a 30-storey residential development by Grand Unity Development PCL. This is a riverside project that was launched in January 2014. U Riverfront will join Supalai Prima Riva and Canapaya Residences that are also new riverside projects along Phra Rama 3 road.
There will be a total of 1124 units in this project. Some people say that Grand Unity's projects look a lot like LPN's, they are not entirely wrong, however the units in U Riverfront are much larger than the units in a typical LPN Development project. The units in U Riverfront are varying in size from 34 sqm to 102 sqm. The 34 sqm unit has prices starting at 2.49 MB.
Let's look into Grand Unity's history. Who are the investors behind Grand Unity Development PCL? In September 2001, L.P.N. Development entered into a joint venture agreement with UniVenture Public Company Limited, Sansiri Public Company Limited and Yaowawong Co., Ltd. setting up Grand Unity Co., Ltd. for the purpose of development of the Water Cliff Project, having L.P.N. Development Public Company Limited responsible for marketing administration, sales and construction work of the whole project. L.P.N. was the biggest shareholder in Grand Unity, 33% if I remember correctly.
In September 2012 developer Univentures Pcl agreed to acquire LPN's stake in Grand Unity Development PCL.
In March 2014 U Riverfront could report a sales rate of 40%. The Managing director Neramit Srangiam says that if the projects are in a good location and the price is attractive, then there will be buyers for the units.
During the political crisis in Bangkok sales have dipped by 15%.
Published 14 April 2014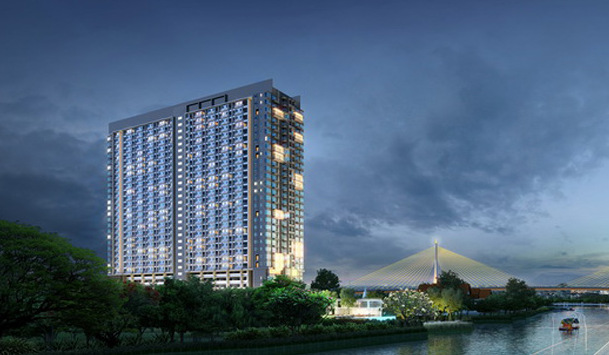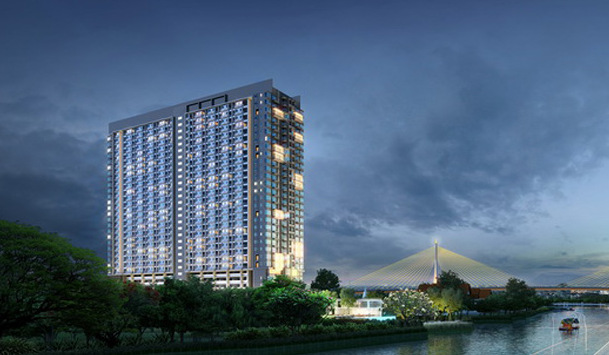 The photo was taken 27 April 2014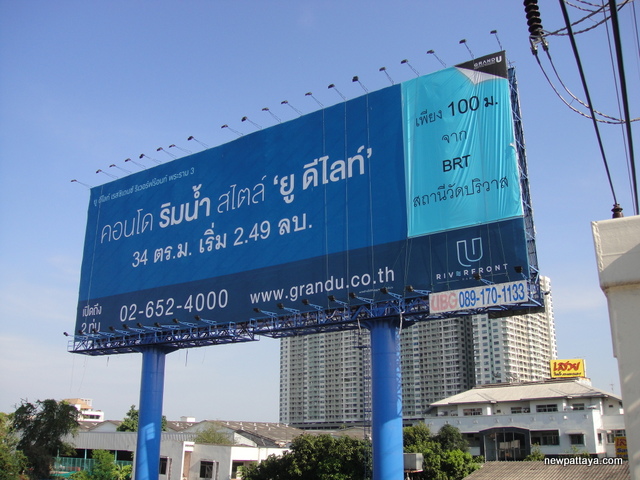 Would you like to support this website? Send funds to us using PayPal, send to secondtouch@hotmail.com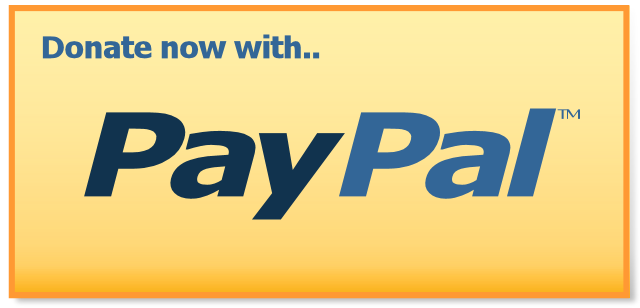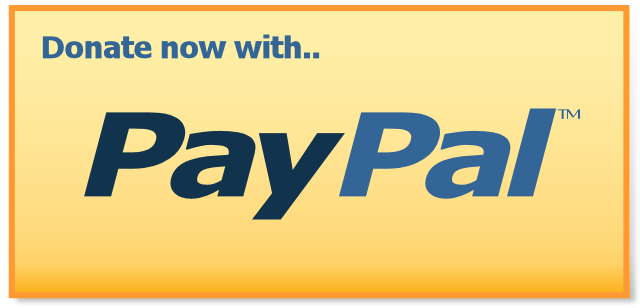 Want more information?