The Politan Rive is a 55-storey residential development by Everland Plc. I think the company used to be known as Equity Residential, know for projects like My Resort @ River, but I don't know the details on that story.
The project comprises of 6 buildings, one 55-storey tower, four 8-storey buildings and one five-storey building for car parking.
The project is located along the Chao Phraya River on Sanambinnam Road in Nonthaburi just north of Bangkok, relatively close to MRT Phra Nang Khlao Bridge on Rattanathibet Road.
The Politan Rive is located relatively close to Central Plaza Rattanathibet and, using the new MRT Purple Line, only a few stops away from Central Plaza WestGate.
SEAFCO will start the piling and foundation works in January 2016.
•Developer: Everland PCL
• Piling: SEAFCO
• Main contractor: unknown
Nearby condominium projects:
• Manor Sanambinnam
• Supalai City Resort Phra Nang Klao Station Chao Phraya
• Zelle Rattanathibet
• Skyline Condominium Rattanathibet
• Metroluxe Riverfront Rattanathibet
• Rich Park 3 @ Chaophraya
• Dcon Prime Rattanathibet
• dcondo Rattanathibet
Published 25 December 2015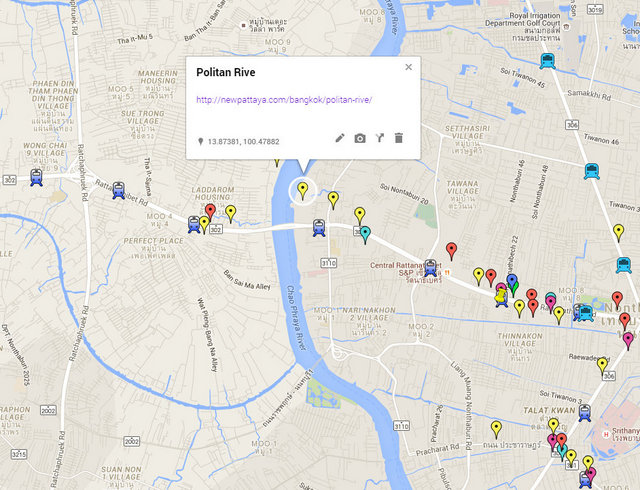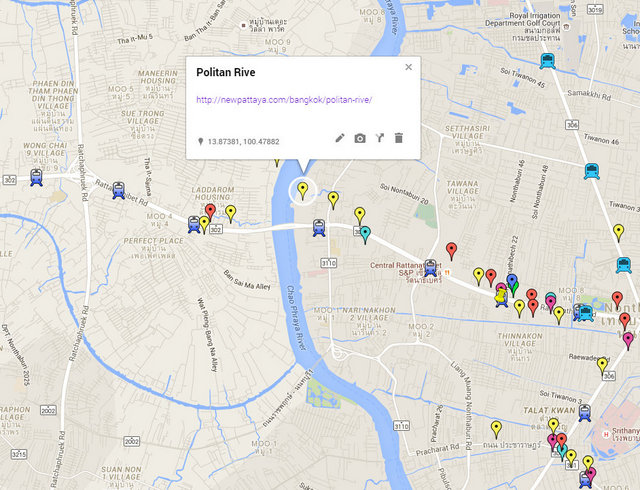 Want more information? Contact us on FACEBOOK