The Gallery Condo @ BTS Bearing is a 27-storey residential building by The Urban Property. Hey now, wait a minute, The Urban Property sounds familiar, it is a local Pattaya-based developer, isn't it?
Of course it is one of our guys, some of the company's projects in Pattaya include Acqua condominium, Sixty Six condomimium, The Gallery Jomtien soi 8 and Aeras Condominium.
The Gallery Bearing condominium is located right next to Knightsbridge condominium in Sukhumvit soi 107. The project manager is AE Asia and the main building contractor is 7 Makara Co., Ltd., a company that I have never heard about before.
Why don't more Pattaya-based developers try their luck in Bangkok? I have often asked myself that question. Nice to see there is at least one local developer that is doing that.
For unknown reasons this developer is keeping a low profile on this out-of-town / big city development. I have to admit it is quite impressive. If I was in charge of the project I would talk, talk, talk and keep talking about it for a very long time.
Published 11 August 2014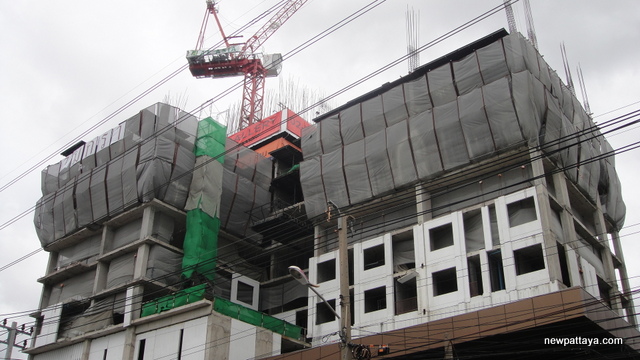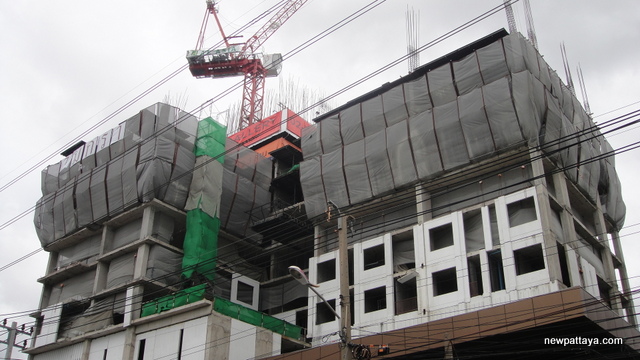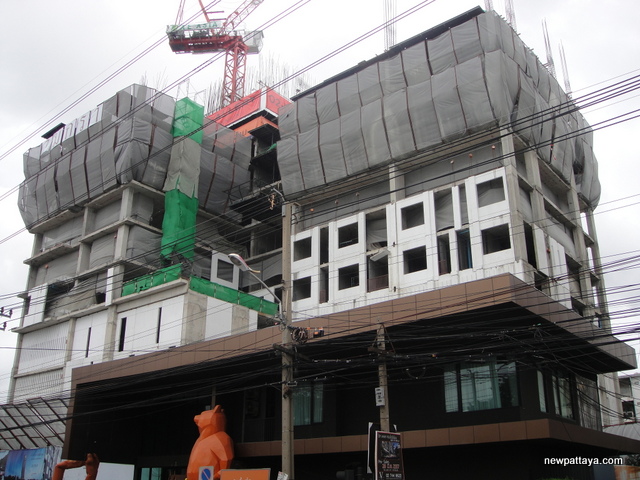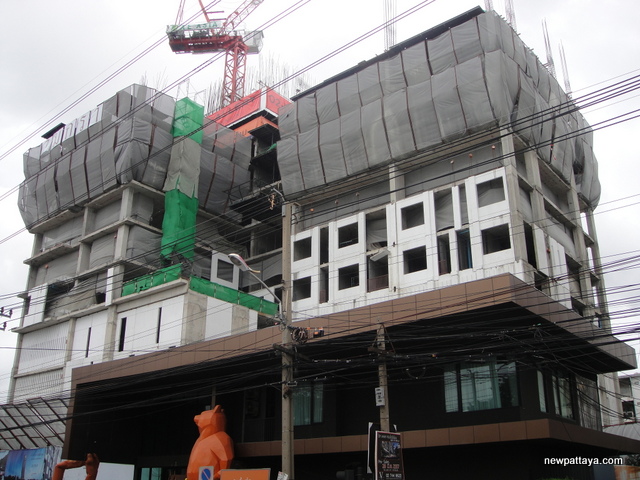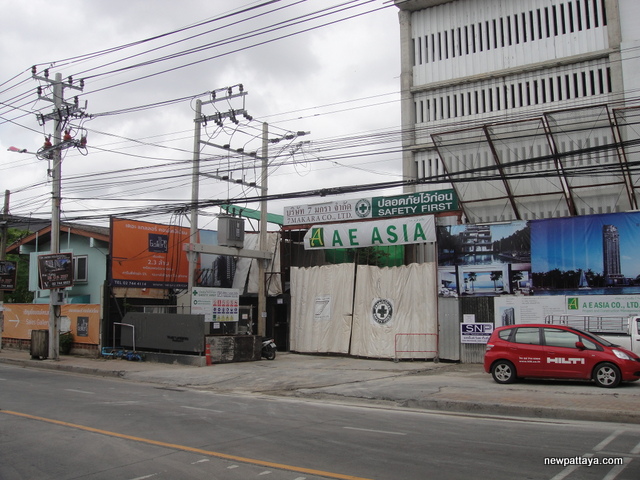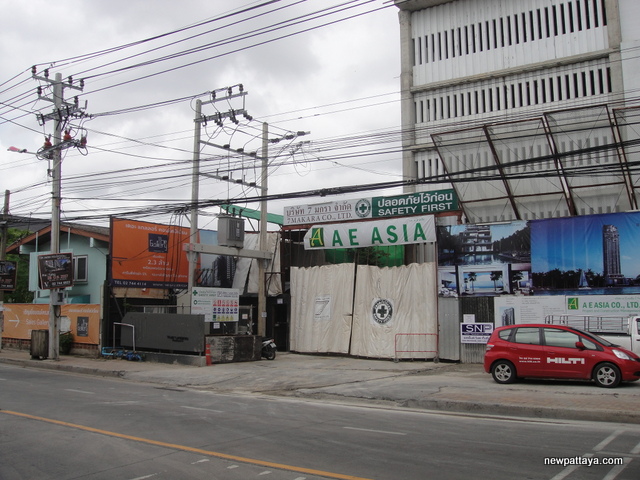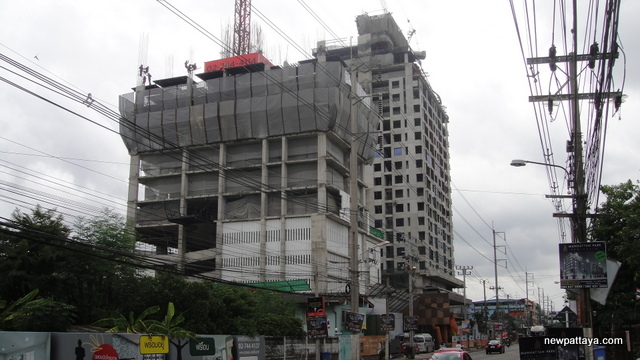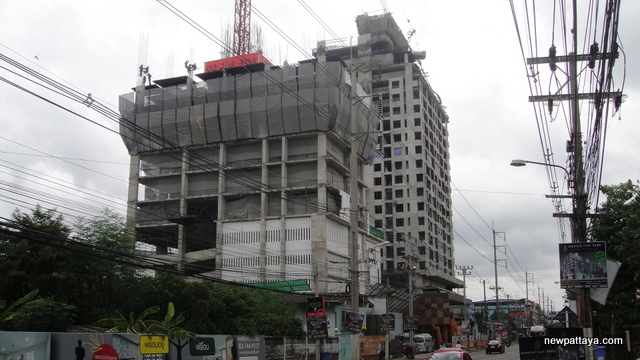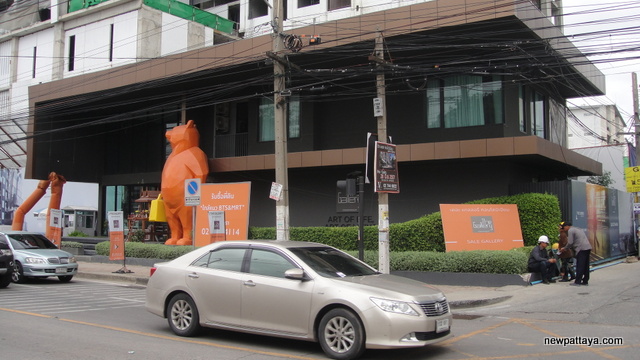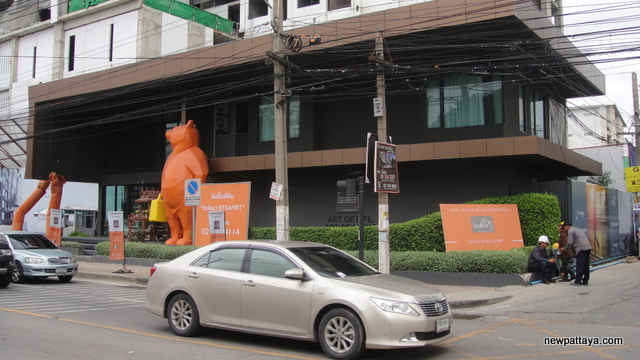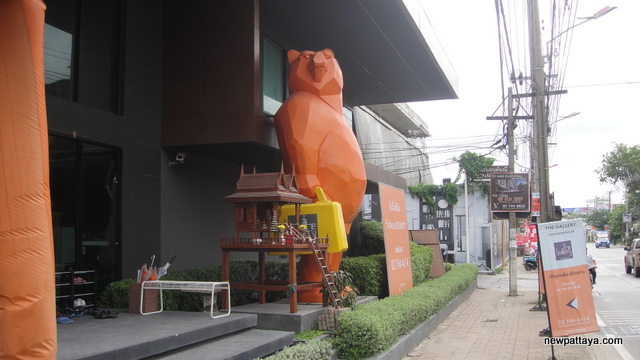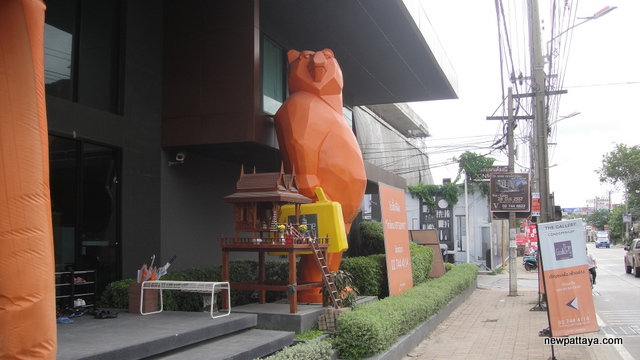 The picture was taken 27 November 2014
One of these buildings is a development by a Pattaya based developer. Not bad.
Feel free to dream big dreams
With skills and a little bit of luck
Nothing is impossible