The Aetas Bangkok is a luxury 24-storey hotel in Soi Ruam Ruedee located in the heart of Bangkok. The Aetas comprises of two buildings, the 24-storey Aetas Bangkok hotel with 214 rooms and the 18-storey serviced apartment building called The Aetas Residence with 242 rooms.
The developers are Larpprathan Co Ltd and Tabtimtorn Co Ltd.
The main building contractor was KTECH, construction started 1st March 2007 and the project was completed by the end of 2008.

There is a rule that says that if the width of a road is less than 10 meter, a building on the road must not exceed 23 meter in height or about eight storeys.
The residents of Soi Ruam Ruedee go after The Aetas. So what about all the other high-rise buildings in Soi Ruam Ruedee. What about the 41-storey Athenee Residence with 219 units? There are plenty of buildings in the soi that are much taller than 8 stories.
Who is complaining? In Thailand it is important to look at the names of the petitioners. If you are a phu yai things tend to work differently in this country. My guess is that some important people live in this soi.
On the 9th of February 2012 the Central Administrative Court ruled in favour of residents of Soi Ruam Ruedee in their suit against the Bangkok Metropolitan Administration and the Aetas Bangkok Hotel. The court ordered the BMA and Aetas hotel to comply with the ruling within 60 days, in reality the ruling meant the hotel had to be demolished.
Again, on the 3rd December 2014 the Supreme Administrative Court ordered the demolition of the high-rise hotel in Soi Ruam Ruedee. A dispute between residents of Soi Ruam Ruedee and the hotel had been going on since 2008. The ruling said that the building should be demolished within 60 days.
In June 2015, as Elton John would have said, both buildings are still standing. 8 years have gone by since the development was completed and they still try to bring the buildings down. It would be absolutely madness to destroy property worth more than 3 billion baht just because a few VIP's happen to live in the soi. We can't abandon common sense, not even in Thailand.
As mentioned earlier: There are lots of other much taller buildings in the soi. Leave the hotel alone. The soi is wide enough for fire trucks to reach any of the buildings. 10 meter is not a magic number. If there is a problem them widen the road. Then again, the problem has nothing to do with the width of the soi, it is some of the neighbours that are not happy with the hotel.
Published 23 June 2015
The pictures were taken 21 June 2015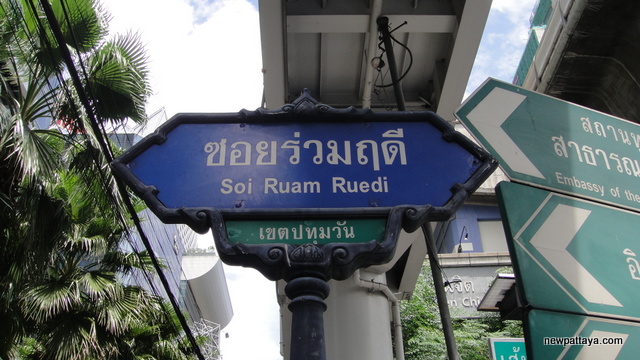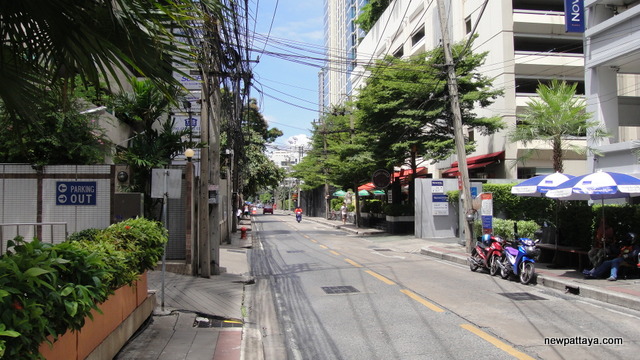 Please see for yourself just how tall the buildings are in this soi.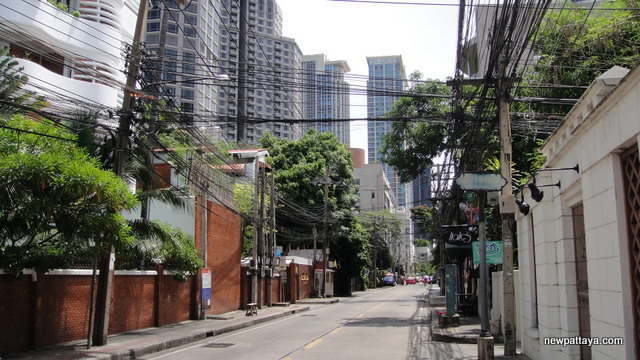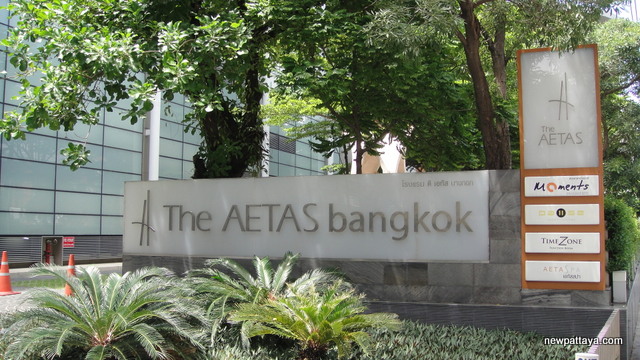 The Aetas Bangkok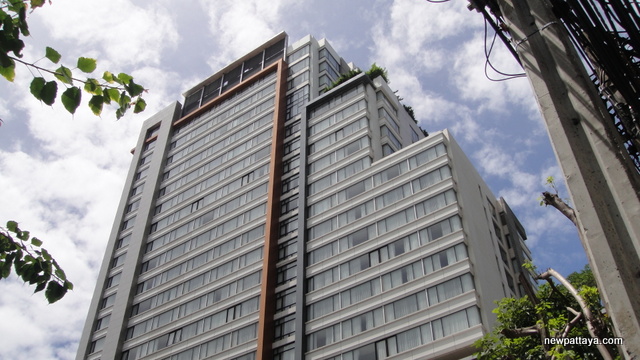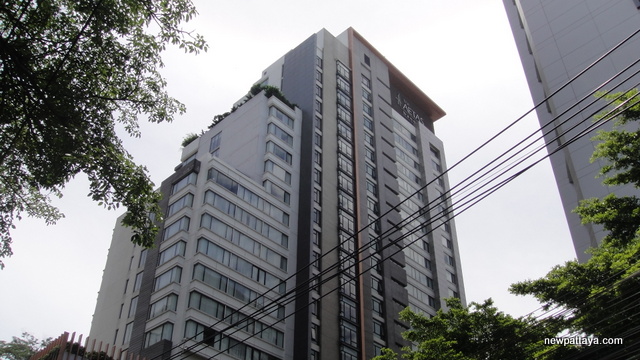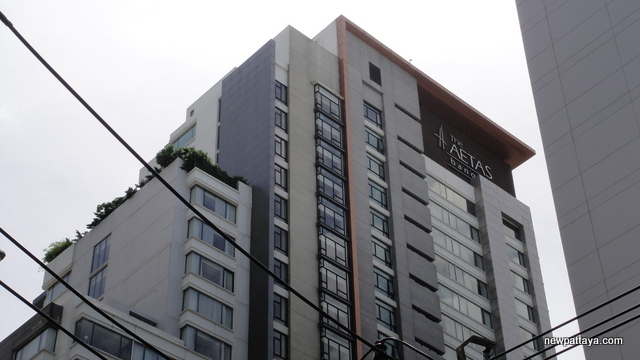 Three pictures of the 41-storey Athenee Residence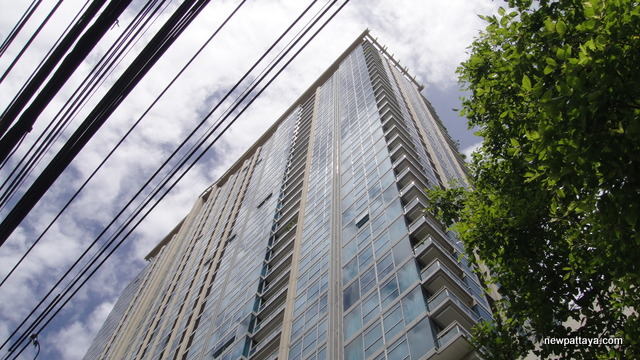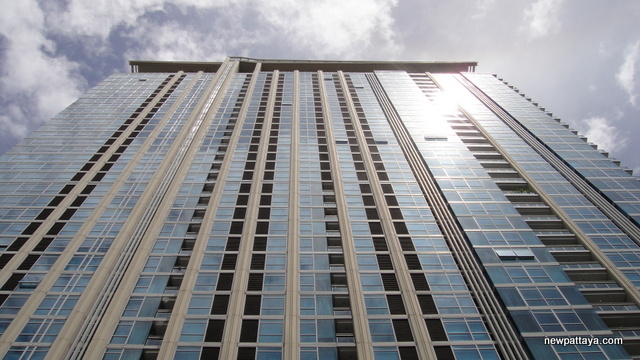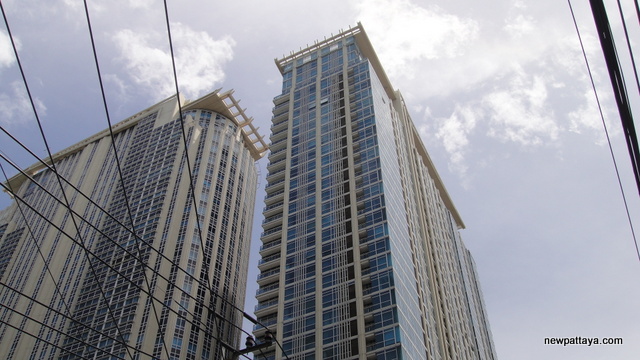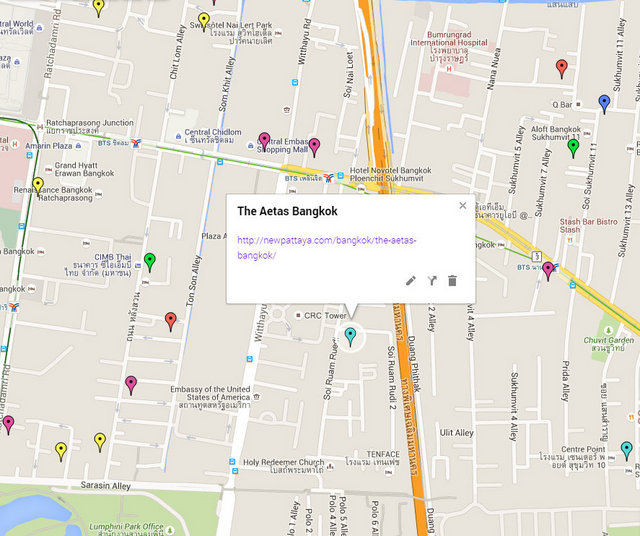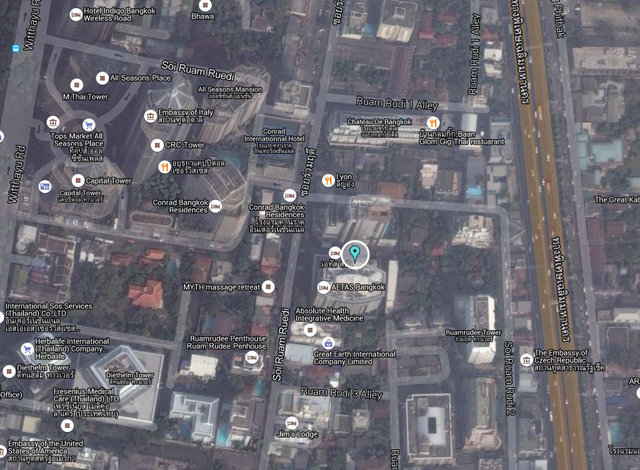 Want more information? Contact us on FACEBOOK