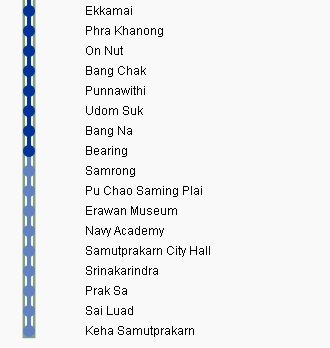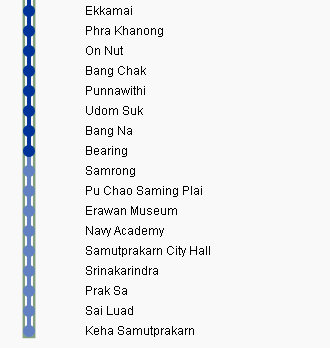 The BTS Sukhumvit Line opened in December 1999, back then it consisted of seventeen stations from Mo Chit to On Nut.
The Silom line that also opened on 5 December 1999 consisted of seven stations from National Stadium (W1) to Saphan Taksin (S6).
Construction of the first extension from On Nut (E9) to Bearing started in August 2006, a distance of 5.25 km constructed on a budget of 4 billion baht. The extension was scheduled to open in 2009, however the project was delayed for 2 years and was finally opened to the public on 12 August 2011.
The Sukhumvit Line from On Nut to Bearing and in 2017 to Samut Prakan is part of Bangkok's Green Line project.
In this article we will look at the second phase of the extension of the Sukhumvit Line. Construction of the second extension from Bearing Station to Samut Prakan started in April 2012. This phase has 9 new stations and covers a distance of 12.6 km, it is scheduled to open in 2017. Ch Karnchang is the main building contractor.
These are the new stations:
• E15 Samrong (สำโรง)
• E16 Pu Chao Saming Phrai (ปู่เจ้าสมิงพราย)
• E17 Erawan Museum (พิพิธภัณฑ์ช้างเอราวัณ)
• E18 Naval Academy (โรงเรียนนายเรือ)
• E19 Samut Prakan City Hall (ศาลากลางจังหวัดสมุทรปราการ)
• E20 Srinagarindra (ศรีนครินทร์)
• E21 Phraek Sa (แพรกษา)
• E22 Sai Luat (สายลวด)
• E23 Kheha Samut Prakan (เคหะสมุทรปราการ)
Sukhumvit Line extension from Bearing to Samut Prakan is on FACEBOOK.
If you want to know about the progress of the Green Line extension I do believe you have only one choice and that is newpattaya.com
As strangely as it sounds I have found absolutely no pictures on the internet concerning this subject. If we indeed are the only ones following the project it would suit me just fine.
Being unique is what we are all about. Doing what nobody else does, coming up with new ideas all the time, that's us.
Published 14 July 2014
The photos were taken 13 July 2014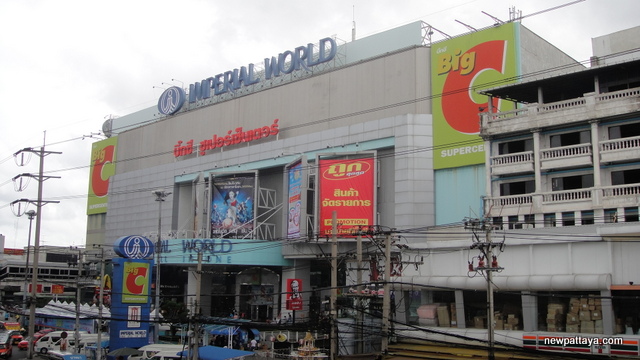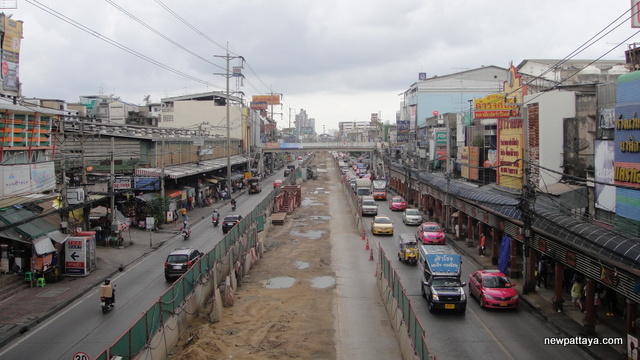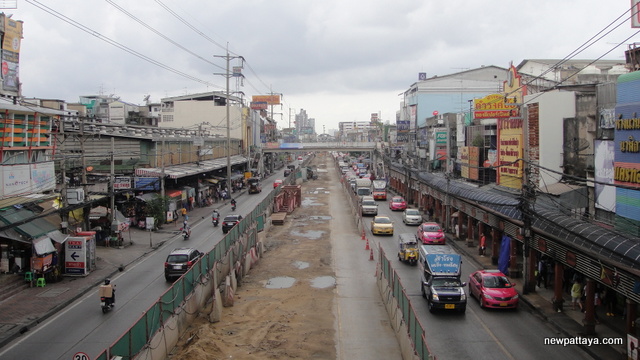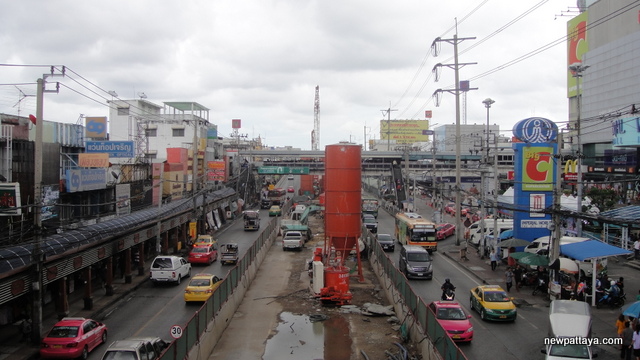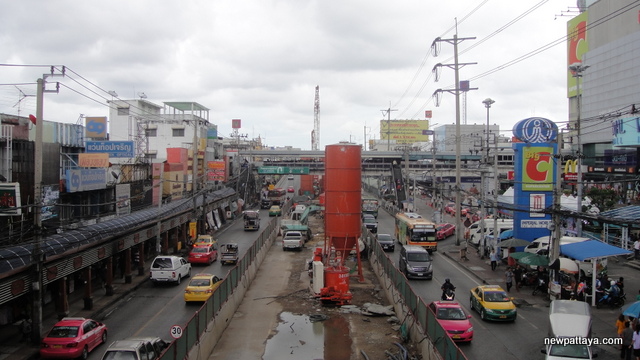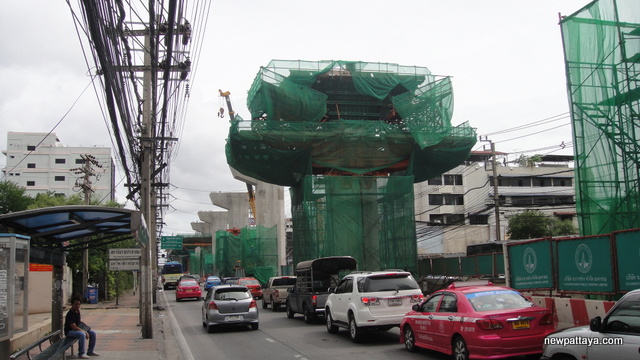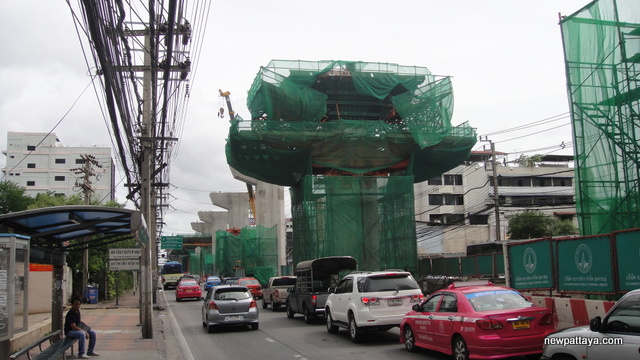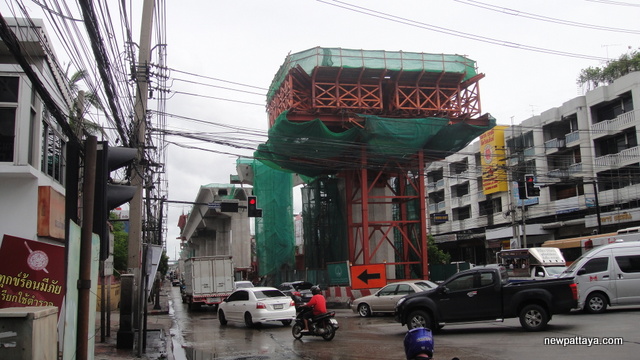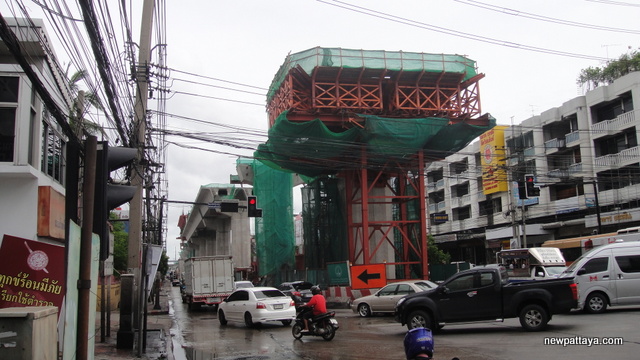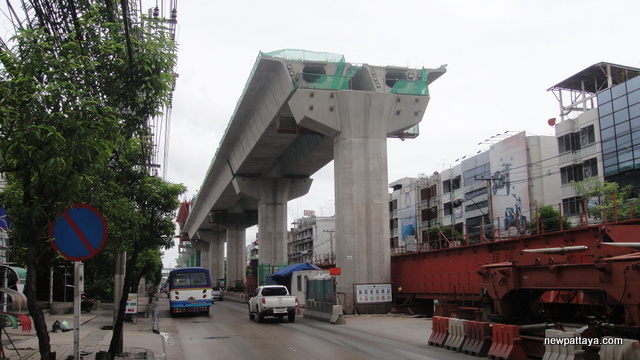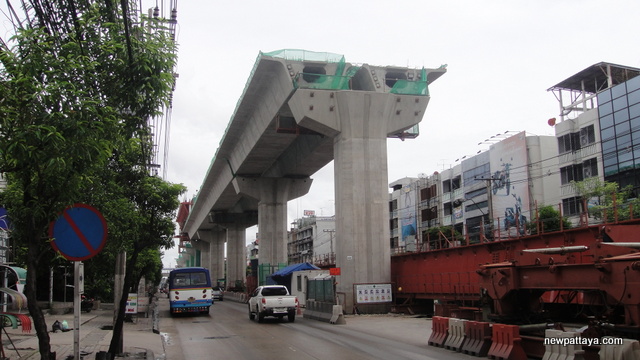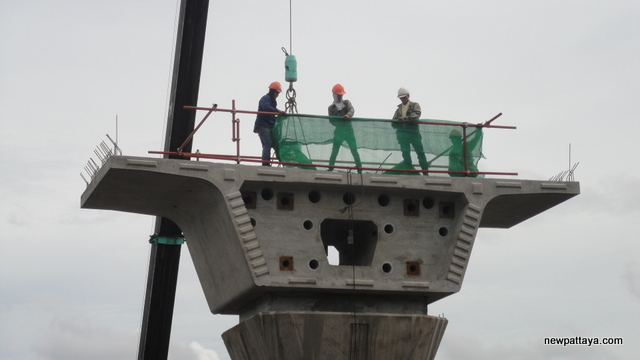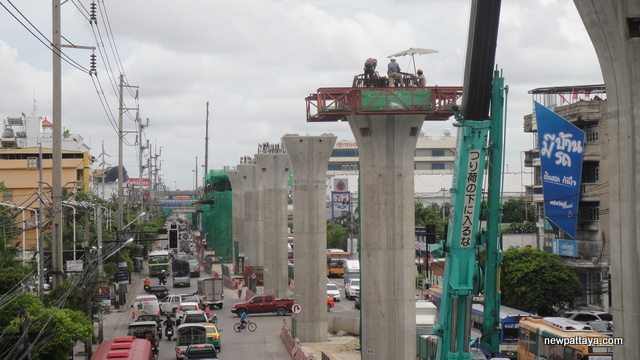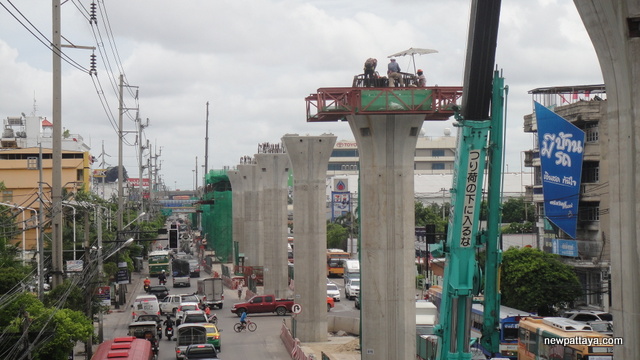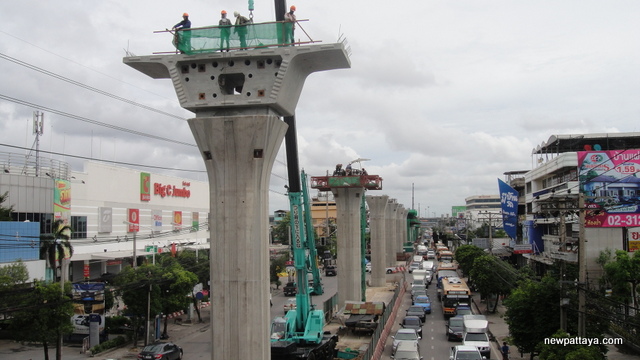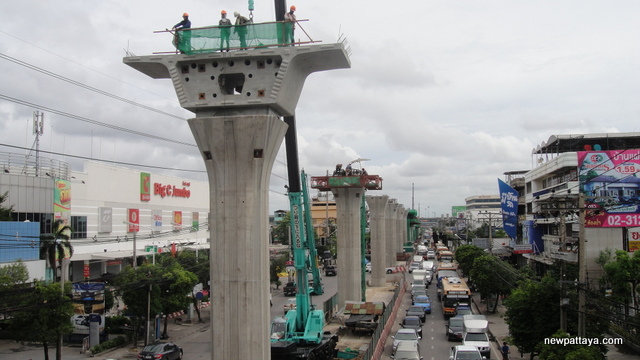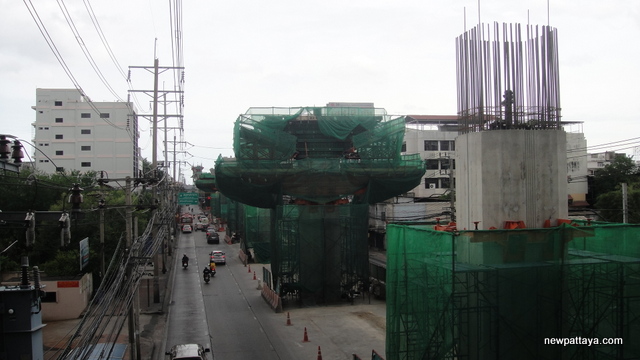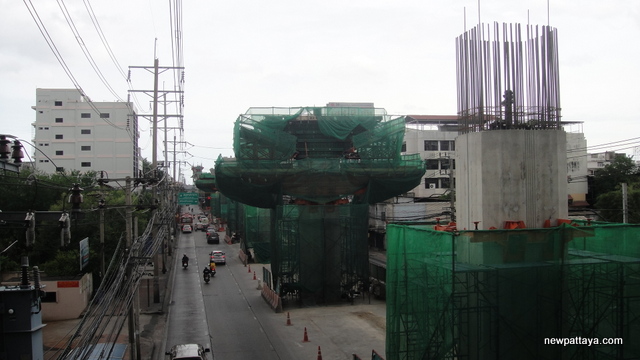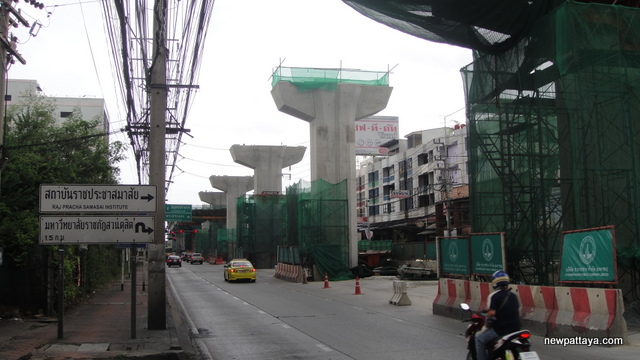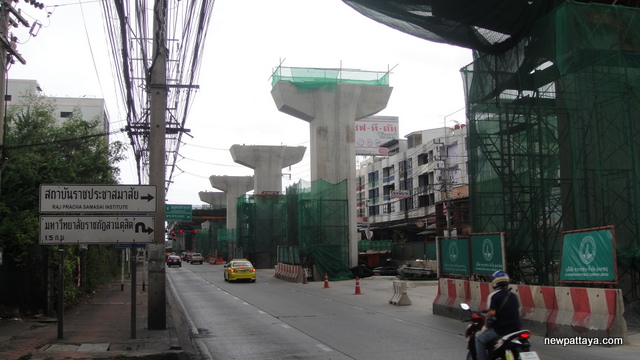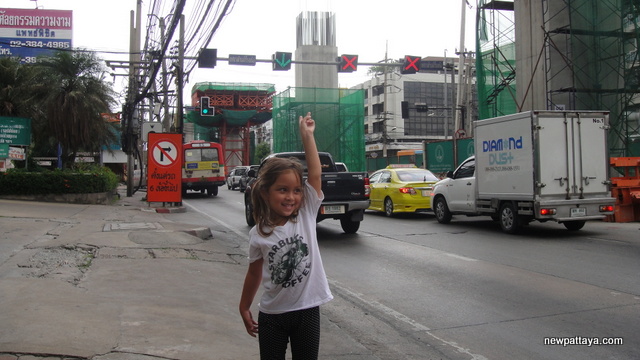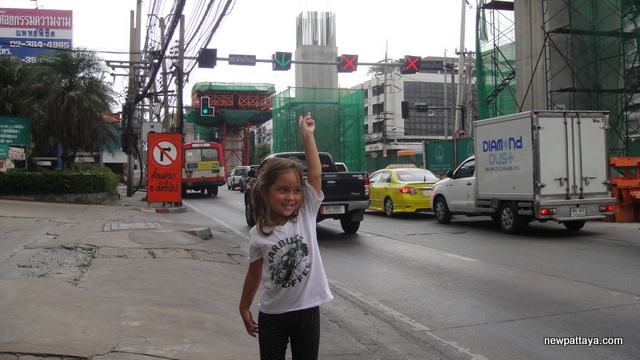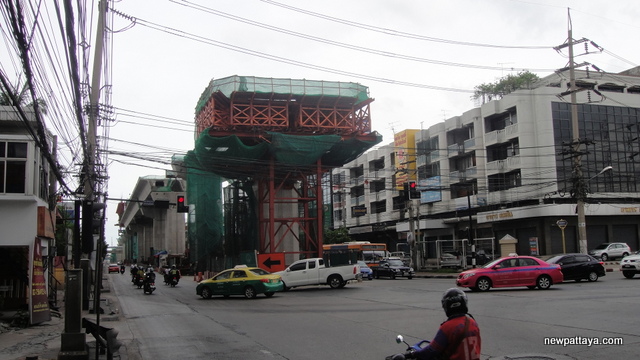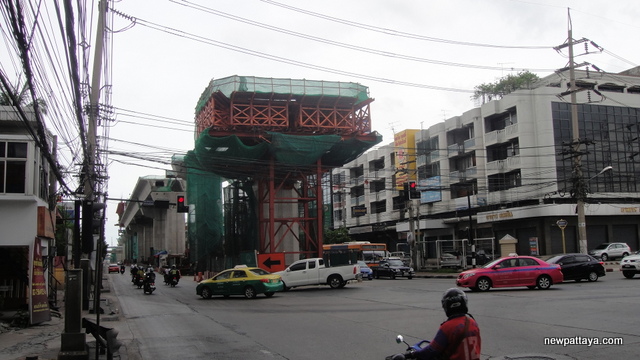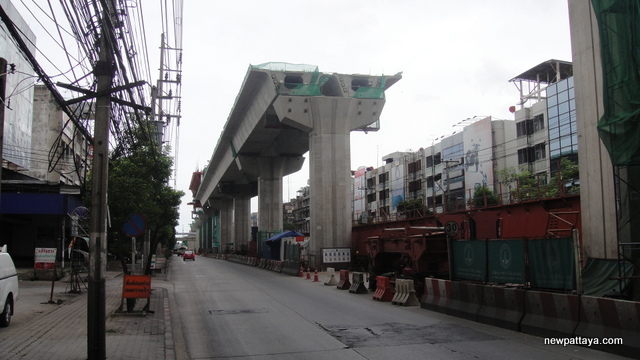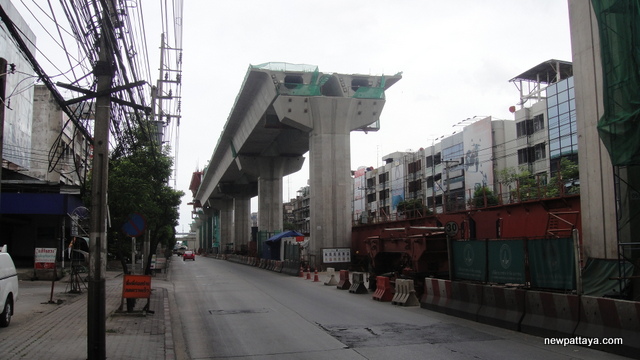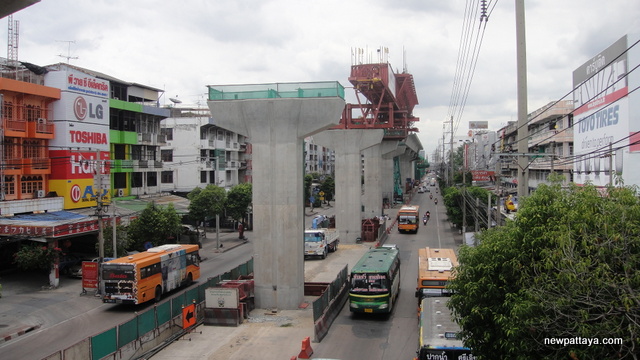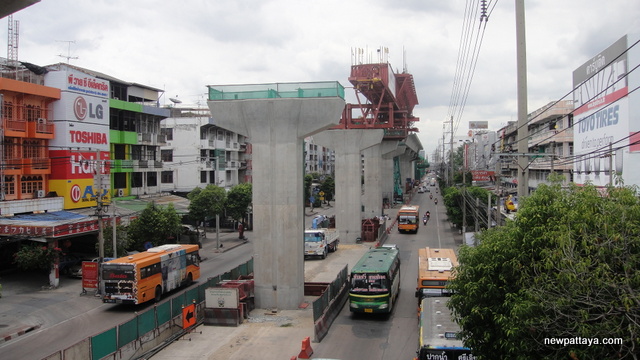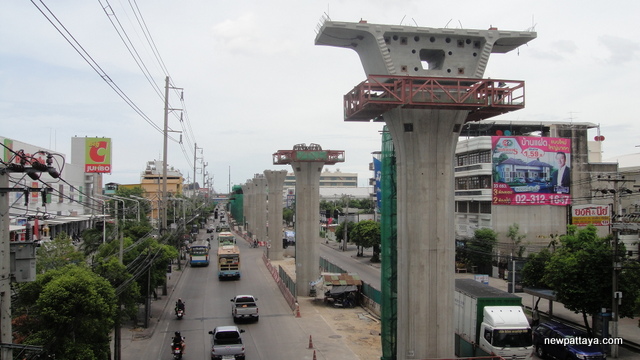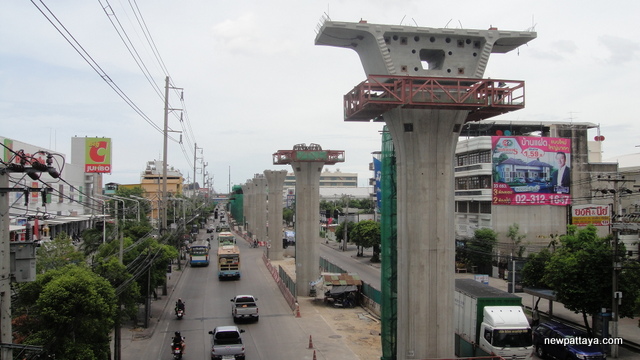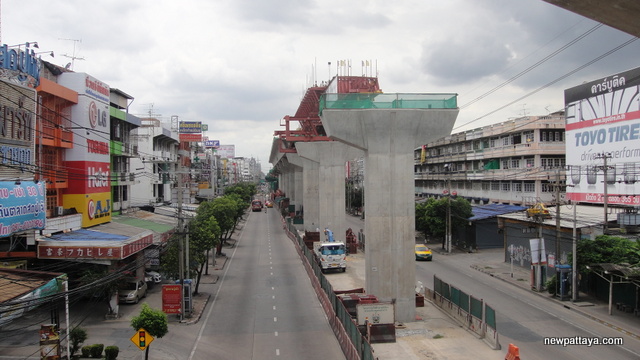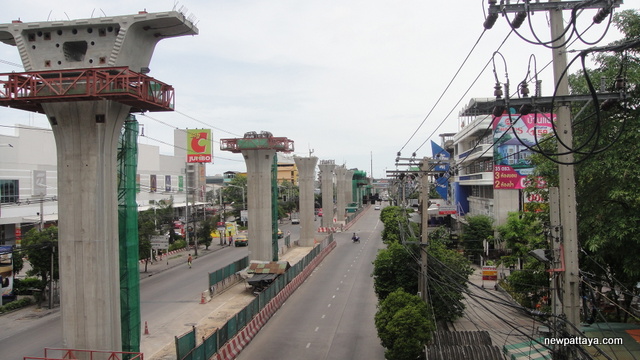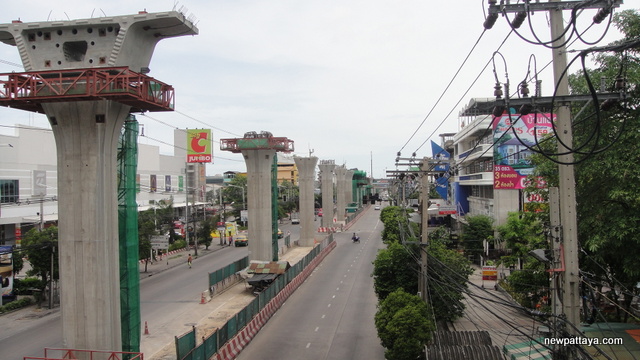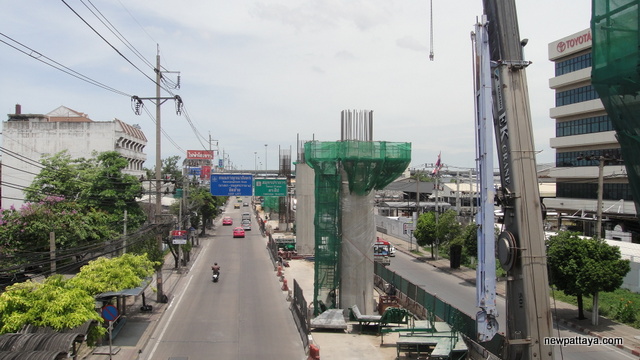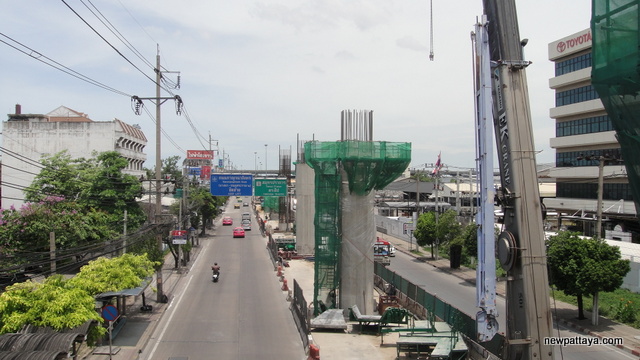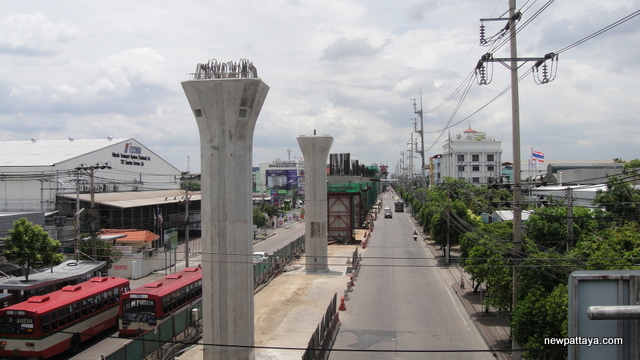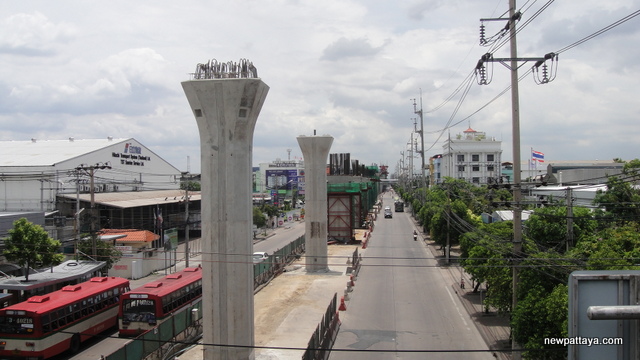 This is the Outer Ring Road motorway system we seen in the background. I believe they want the Green Line to pass above the motorway. This will be very exciting to watch.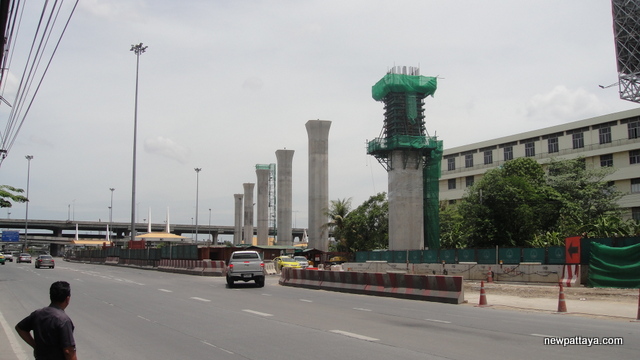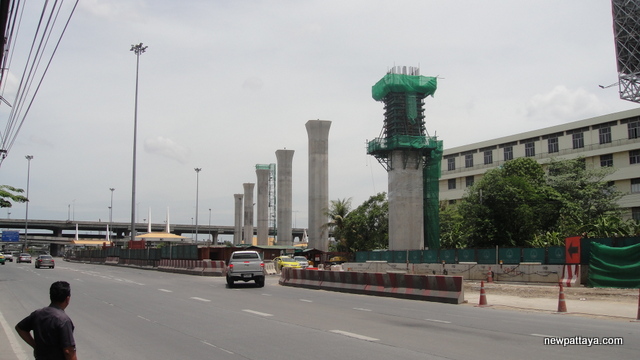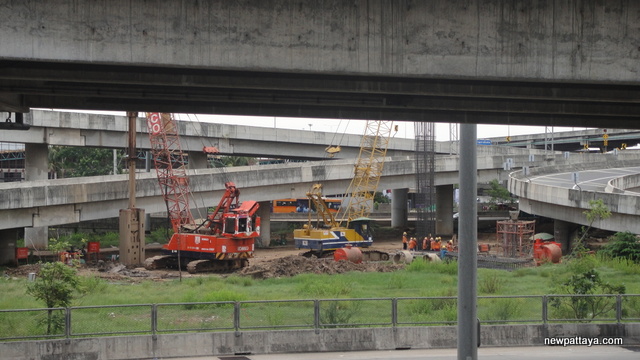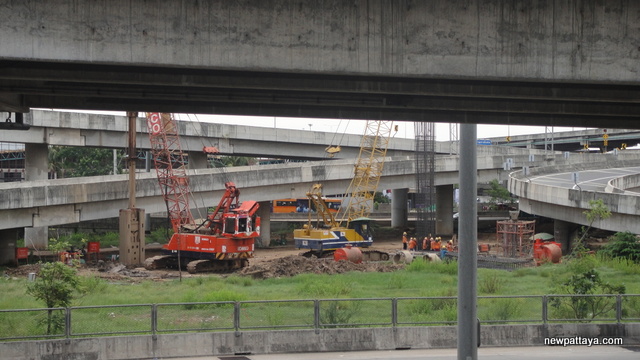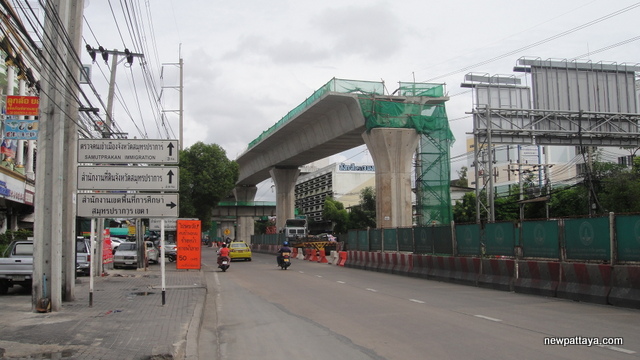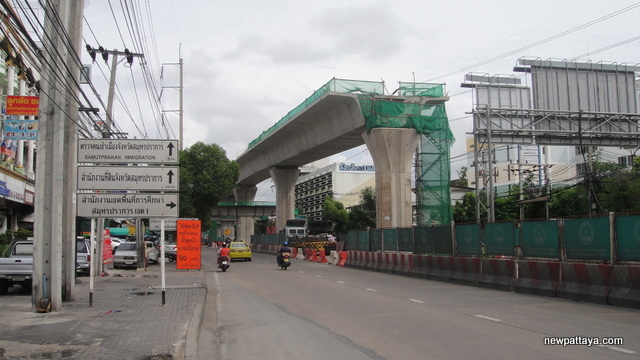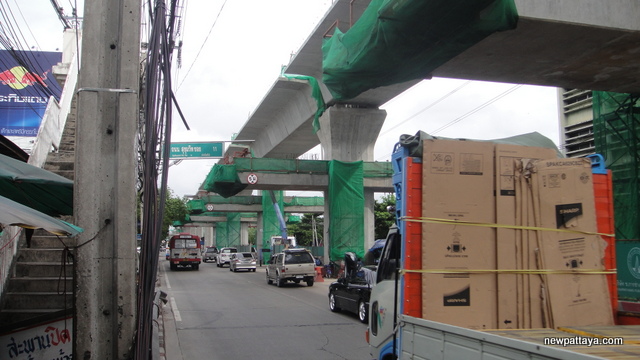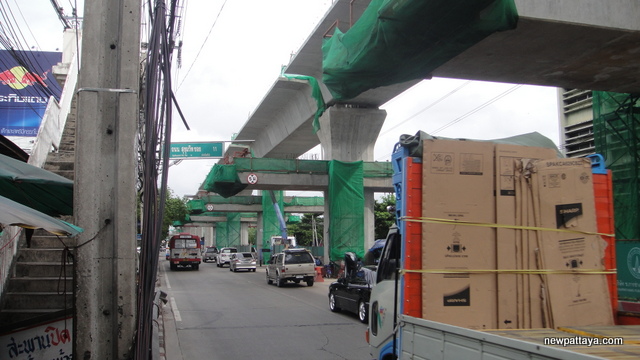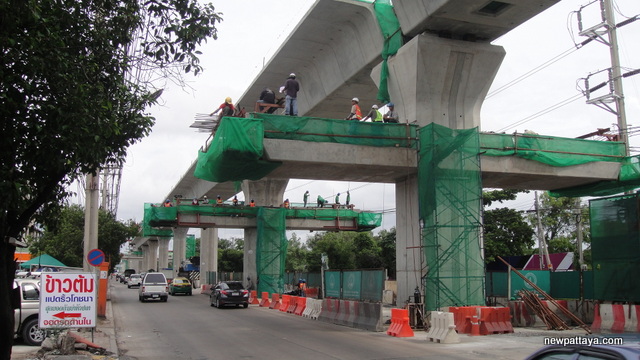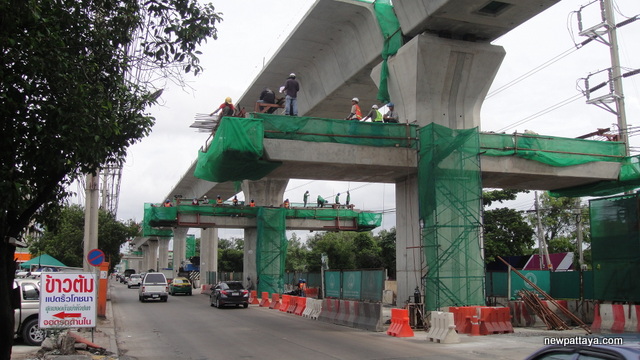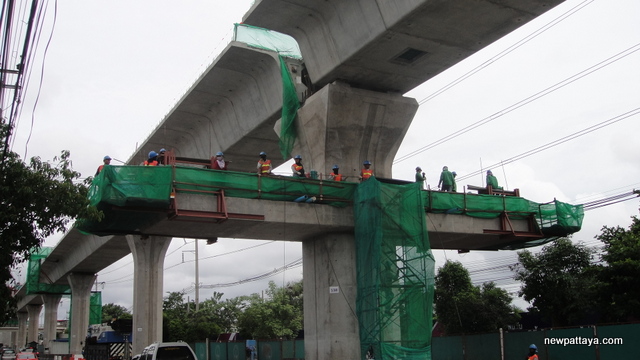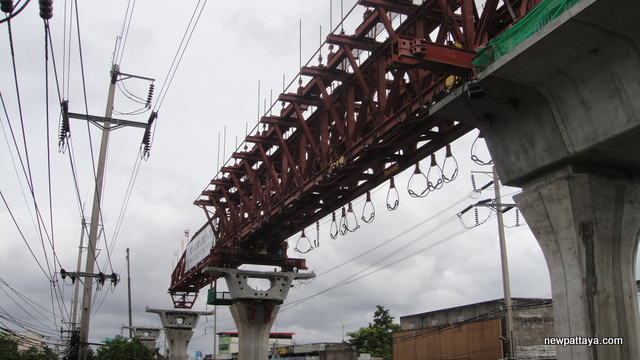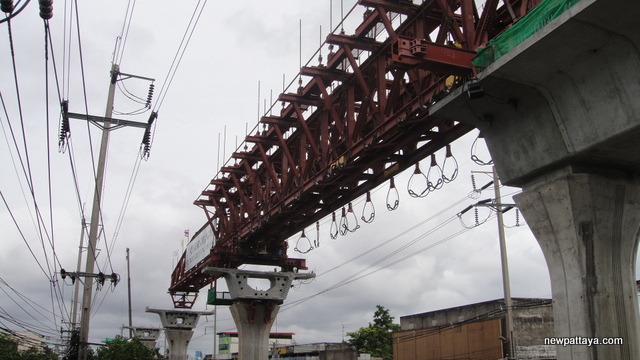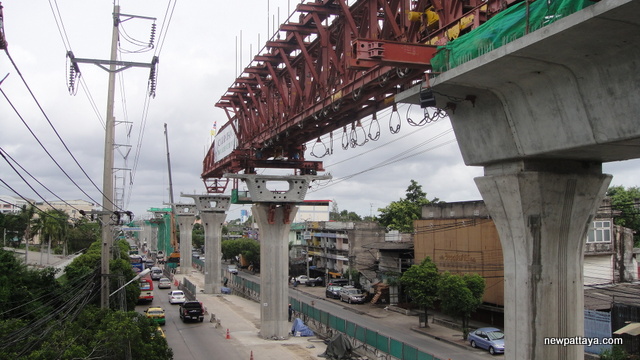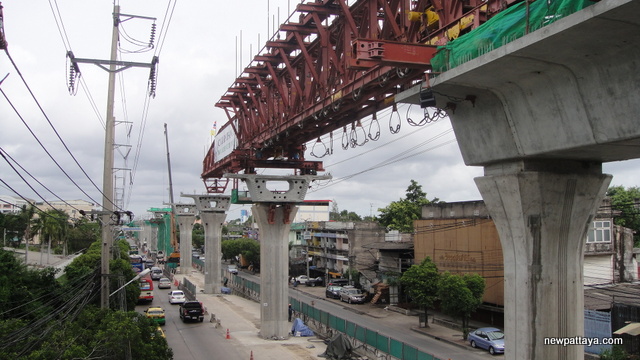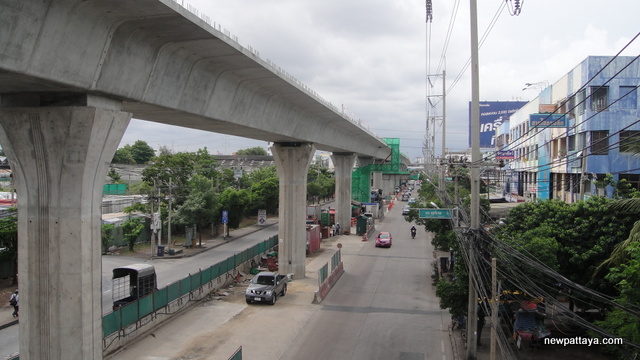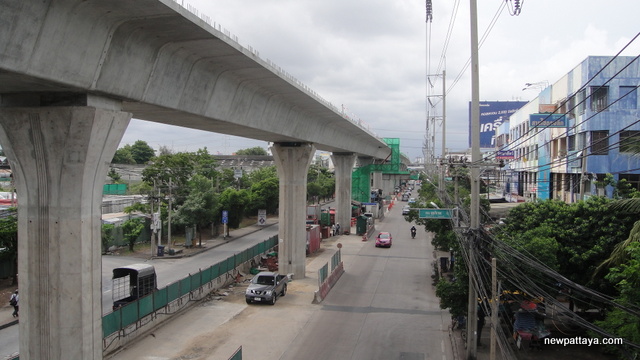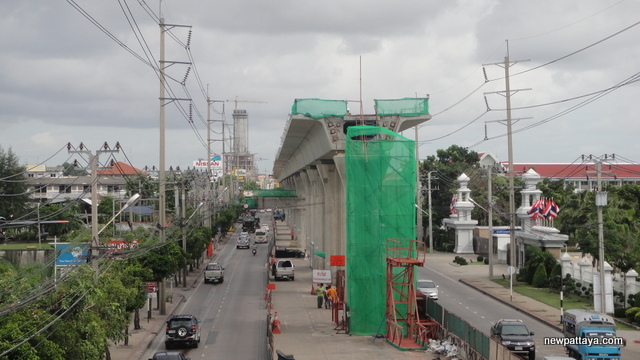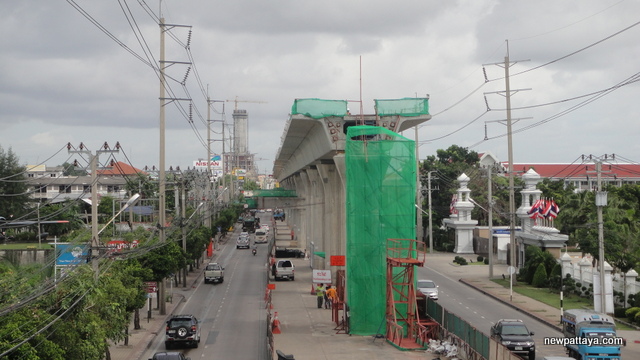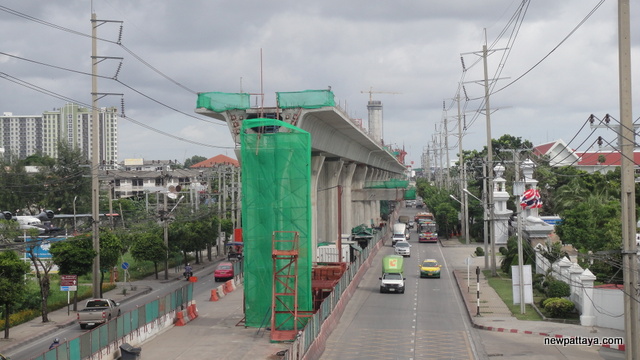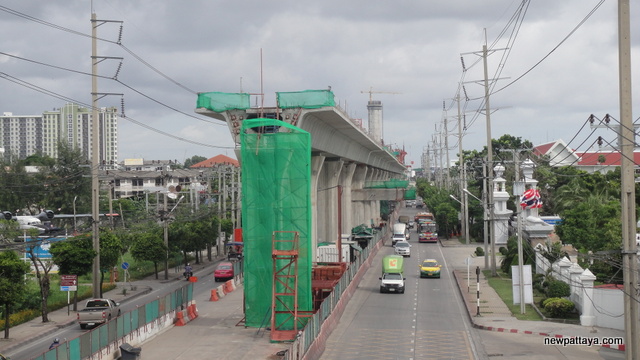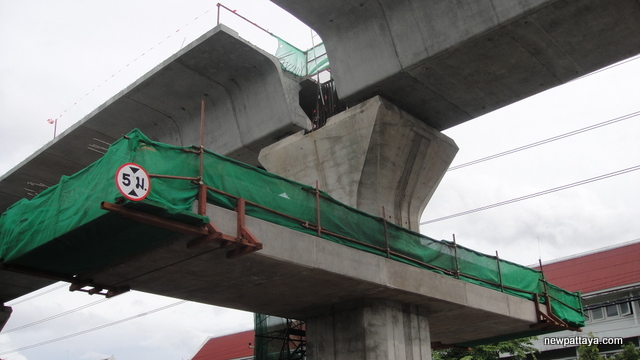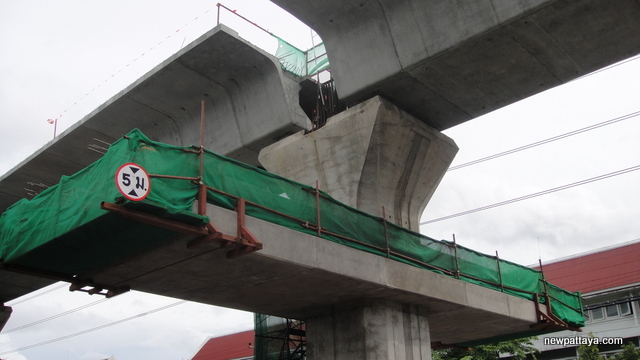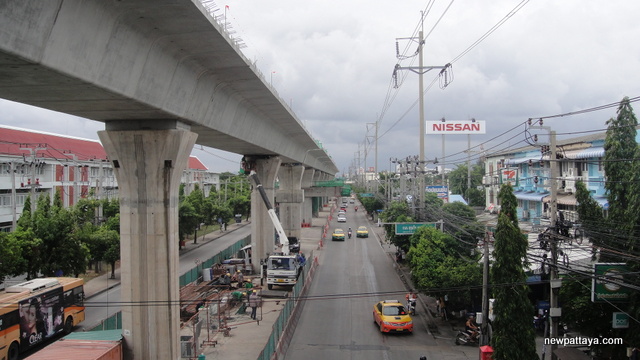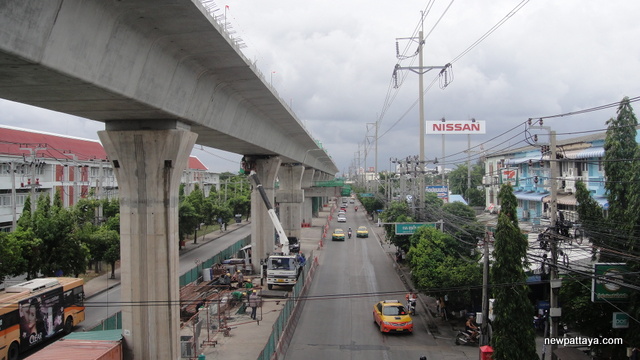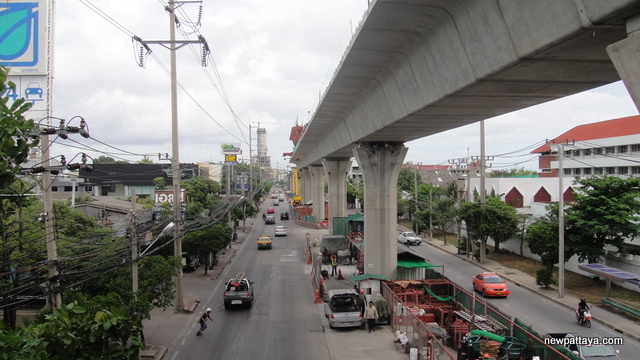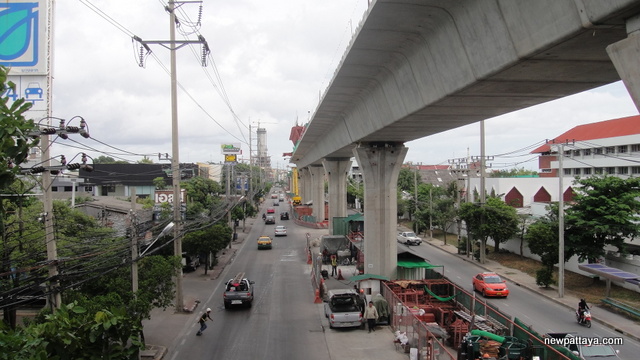 Returning to civilization after a long day.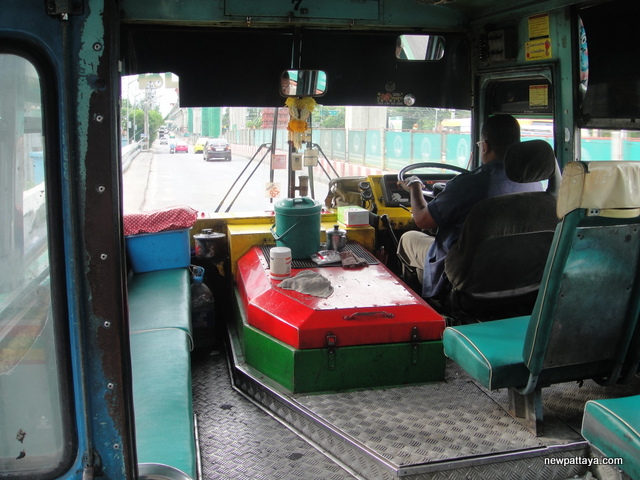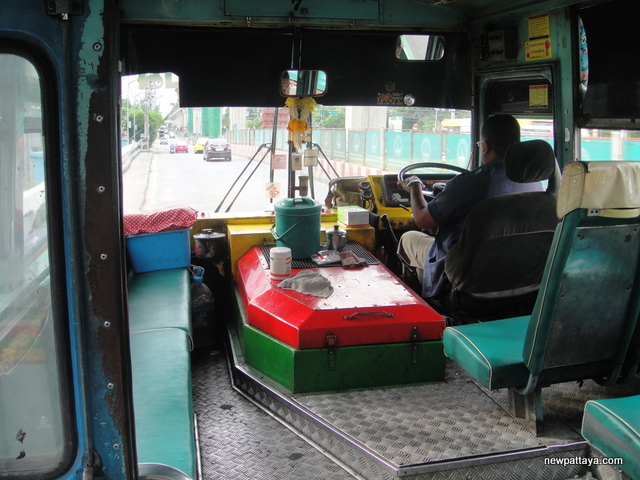 Back on 17 July 2014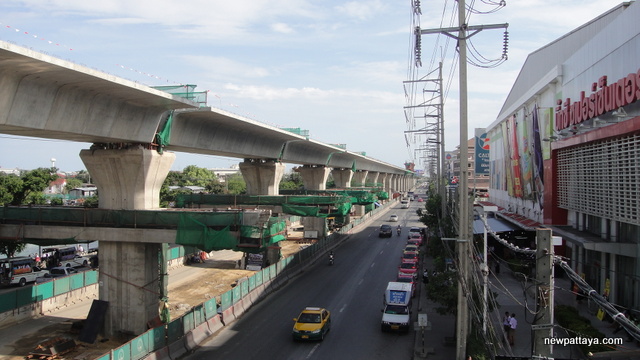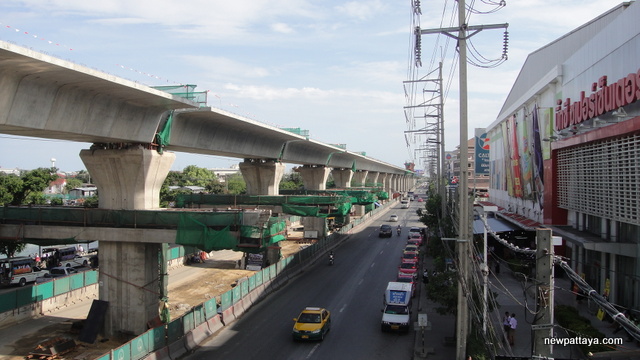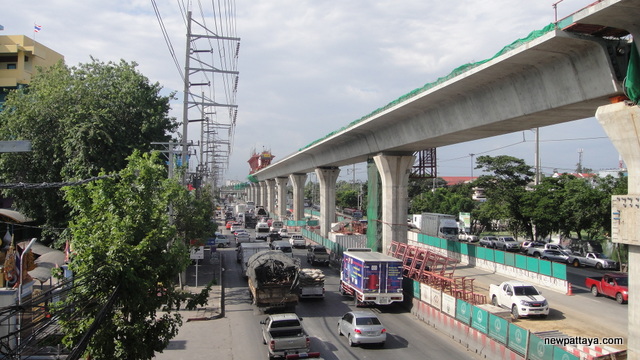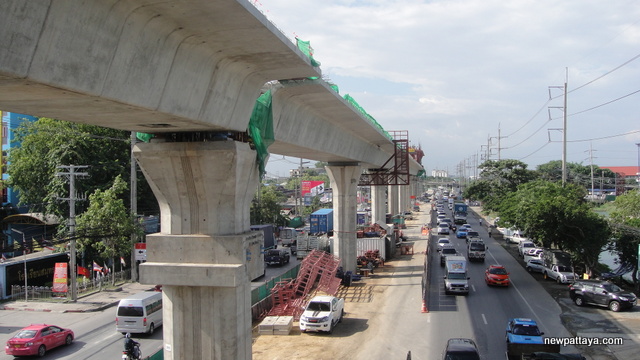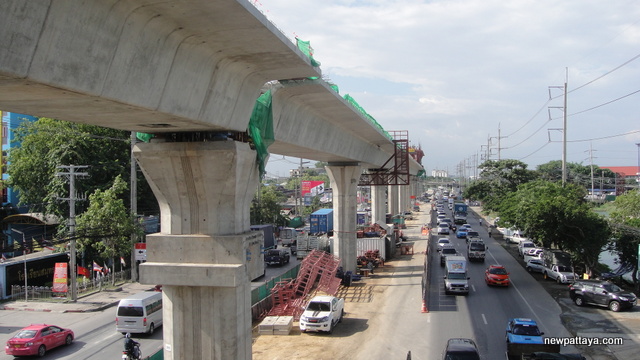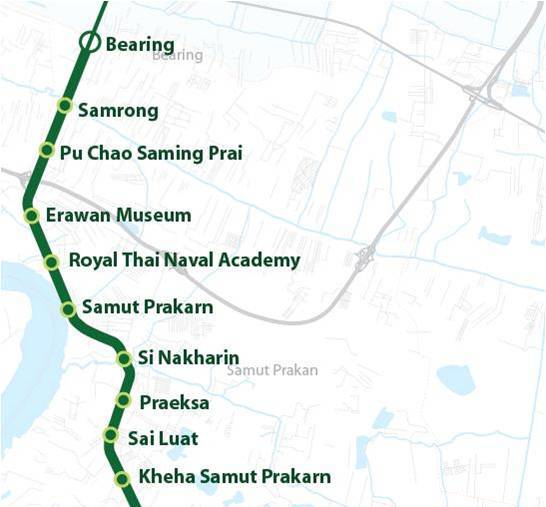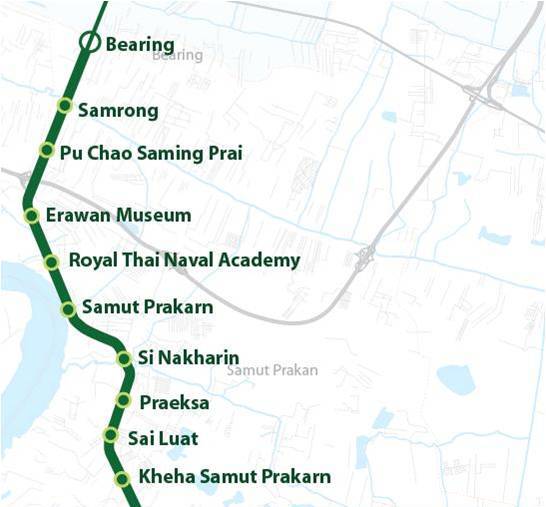 Want more information?