Snow Town Bangkok or Snow Town Gateway Ekamai is a new winter wonderland in the heart of Bangkok. This exciting entertainment venue opened on the 1st of July 2015. Snow Town Ekamai is a snow theme park with restaurants and activities for kids, it is located on the fifth floor at the Gateway Ekamai shopping center.
Snow Town Bangkok is a new tourist attraction but the place will probably be more visited by Thais that want to experience winterly conditions for the first time. See more pictures on FACEBOOK:
• Snow Town Bangkok is on FACEBOOK
Gateway Ekamai is an eight-story shopping complex located next to Ekkamai BTS Station. The number of daily visitors to the mall has not been impressing in the past so the management has to come up with new ideas to attract visitors. Bringing Snow Town to the heart of Bangkok must be considered a creative and smart move.
Gateway Ekamai is owned by TCC Land that is controlled by billionaire Charoen Sirivadhanabhakdi, it is part of a portfolio that includes Asiatique, Pantip Plaza, Center Point Siam Square and Boxspace. TCC Land has partnered with KK daVinci Holdings, a Japanese company, to develop the project.
Thais love snow and now they don't have to travel abroad to build a snowman. Not just Thais but children of all nationalities enjoy playing in the snow.
Snow Town is considering opening snow parks at other shopping malls owned by TCC Land including Asiatique. In 2016 TCC Land plan to start construction of Asiatique Prime in Pattaya.
Bangkok is known as one of the hottest cities in the world and now the city offers a new place to chill out, a place to escape the heat of the city for a few hours time.
Promotional prices: 200 baht for 30 minutes in the snow, after that 20 baht for the following 15 minutes. An extra hour of fun comes at a price of 80 baht. You will need to borrow snow boots, they are included in the price. Plastic sleds can be rented for 60 baht.
I guarantee that kids will love the place. Snow Town Bangkok will especially be exciting for someone that has never seen snow before. My daughter had the best day of her life on the 4th of July 2015. She did not tell me, she did not need to. I could see it on her face. She was extremely happy.
Bring extra clothes for the kids, it is very important. The clothes will get wet, especially the jeans and underwear.
– Daddy, can we come back tomorrow? Please daddy….
There is also a Snow Town theme park at Dream World in Rangsit just north of Bangkok, close to Don Meuang Airport.
• Snow Town Bangkok is on FACEBOOK
Published 4 July 2015
The pictures were taken on the 4th of July 2015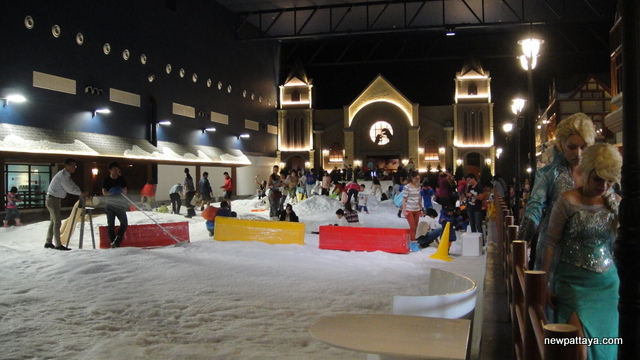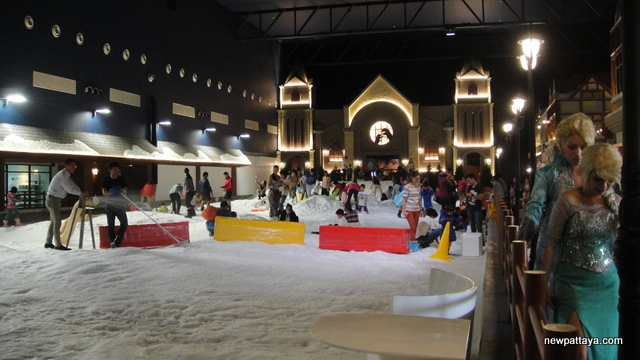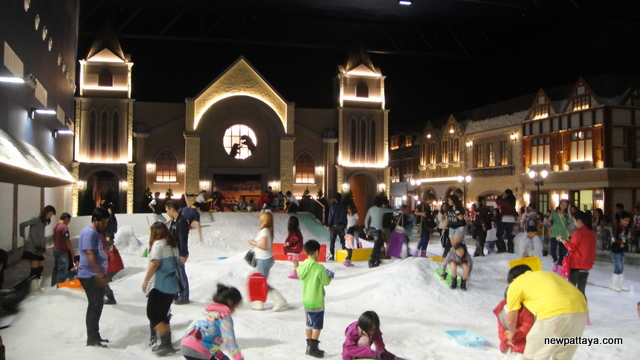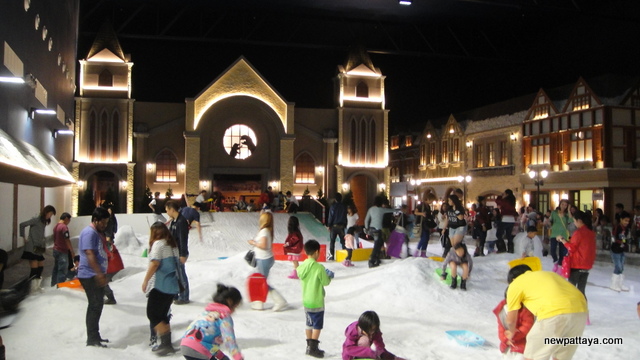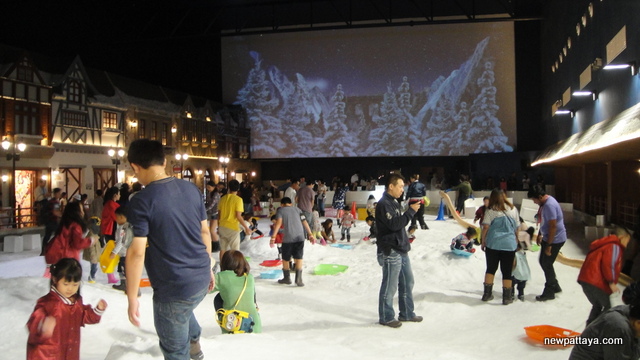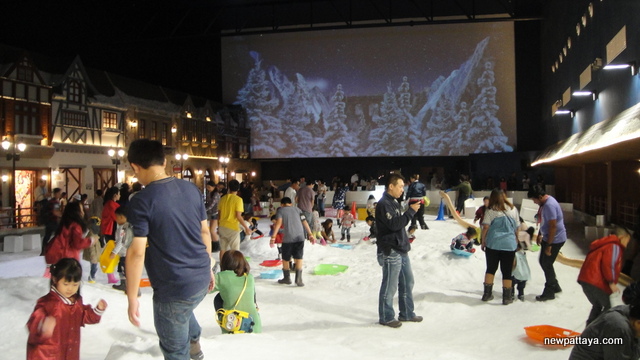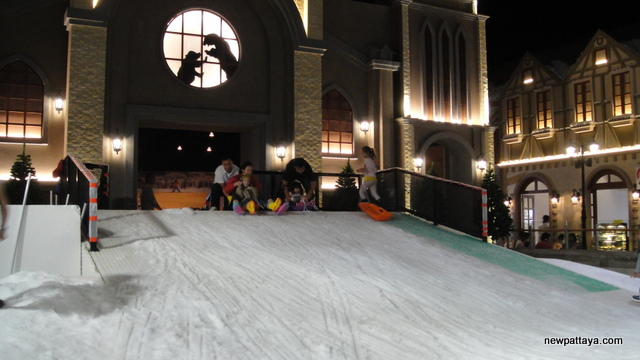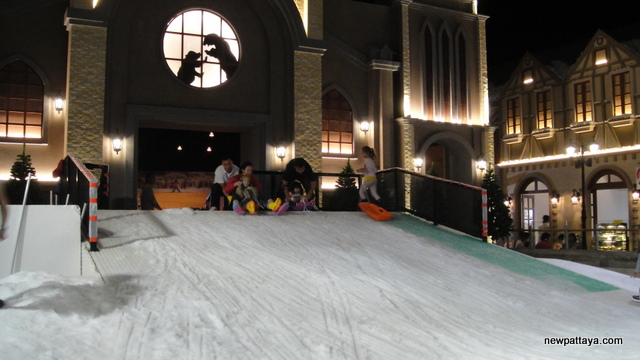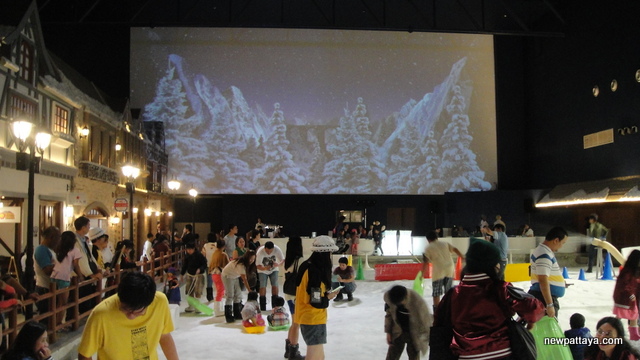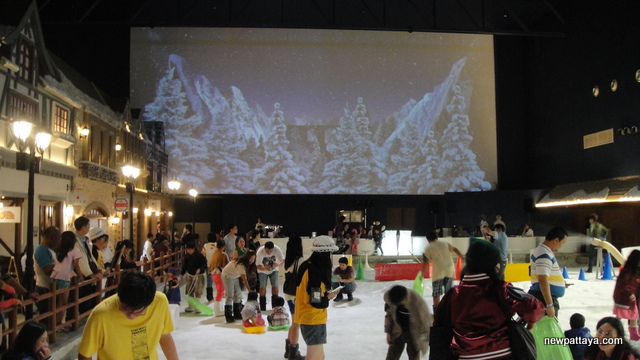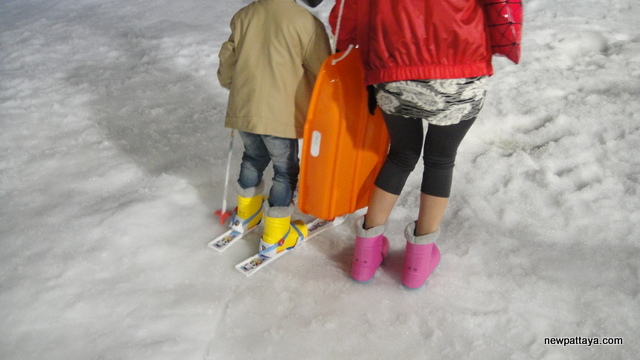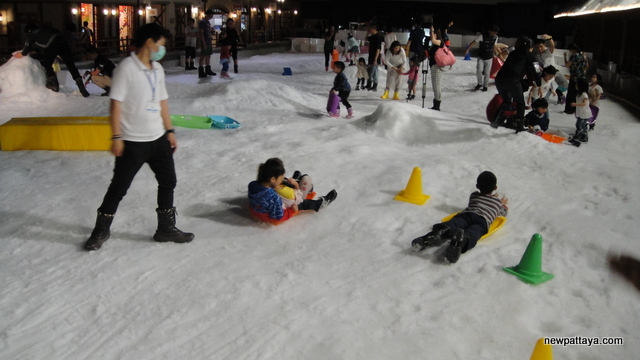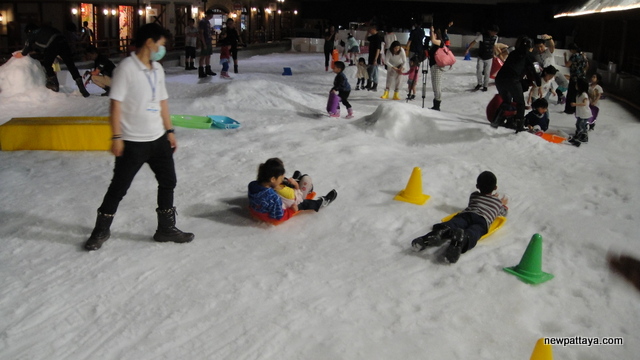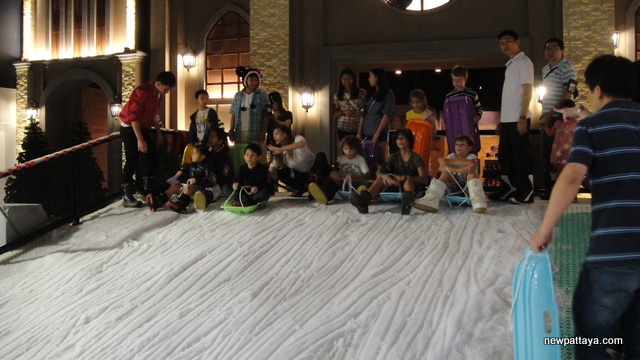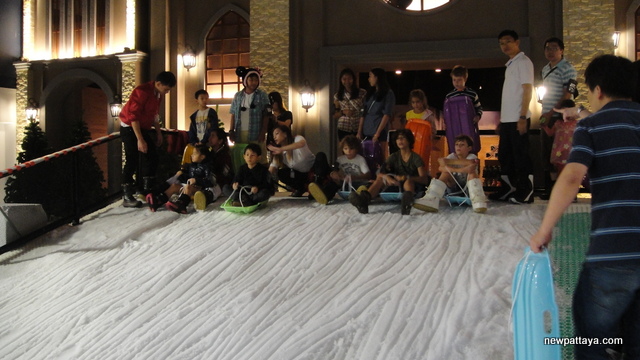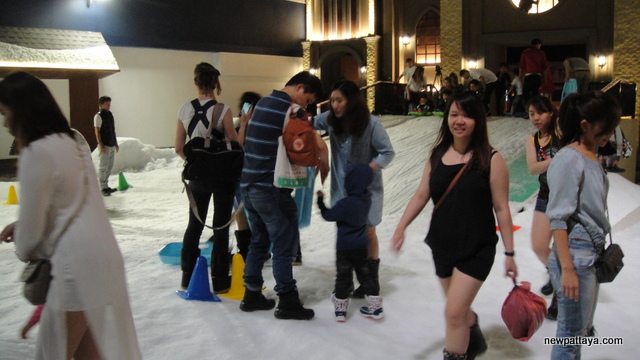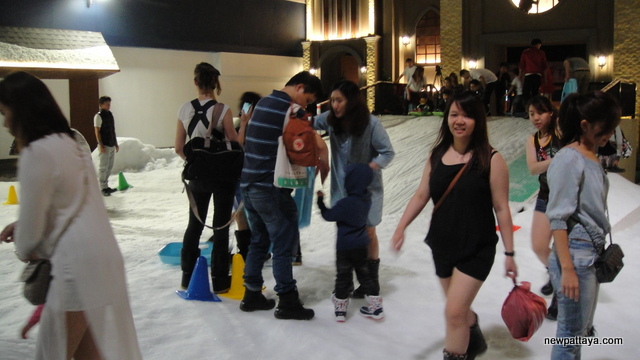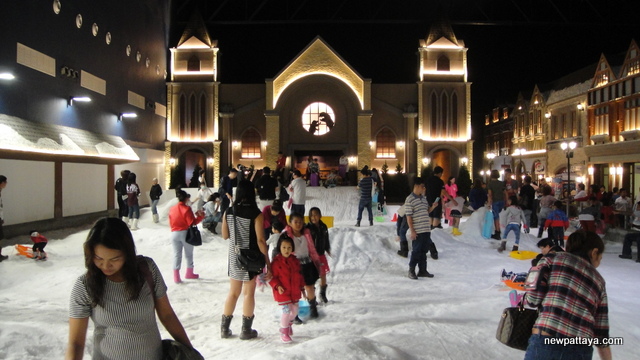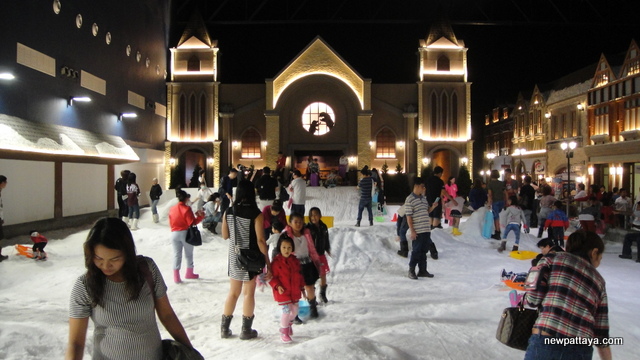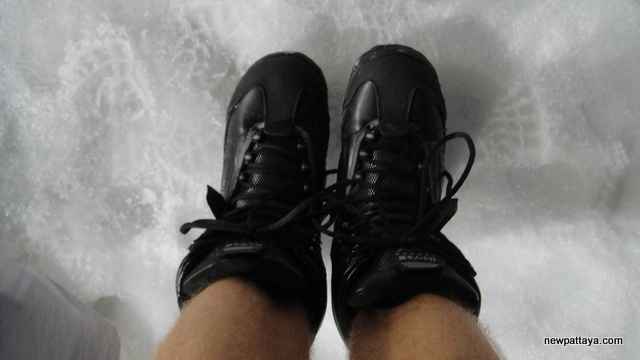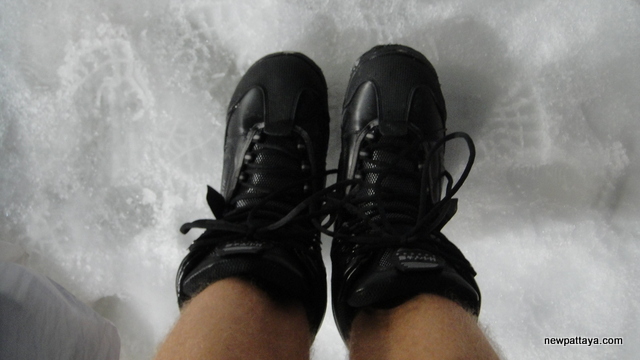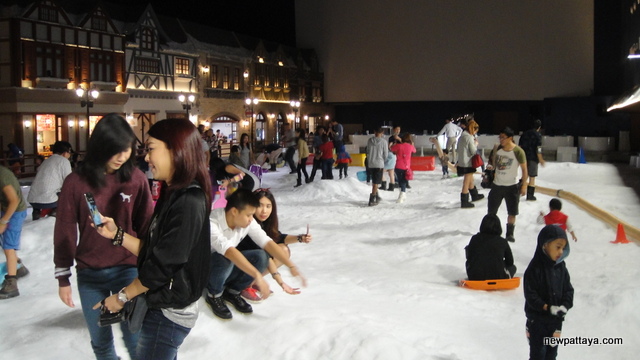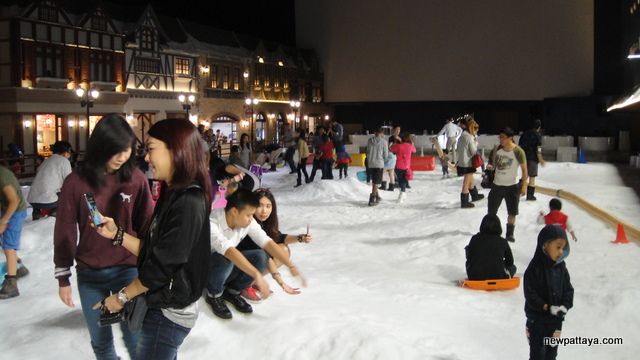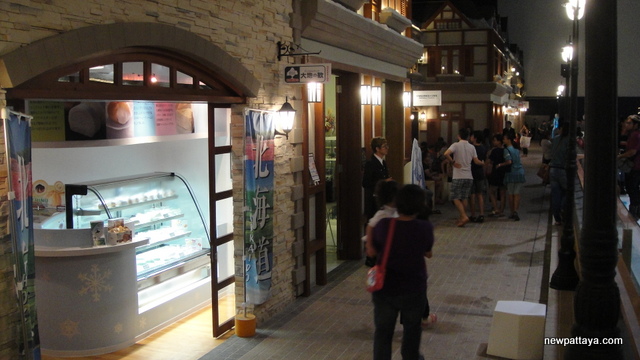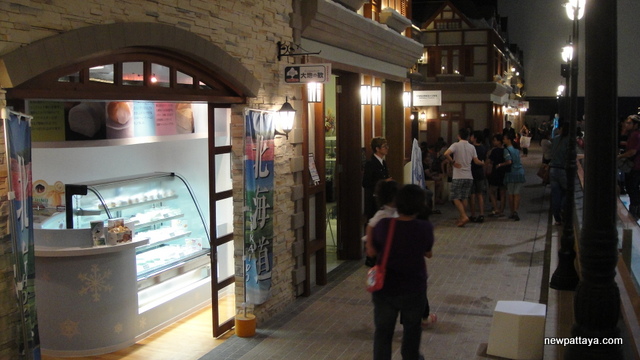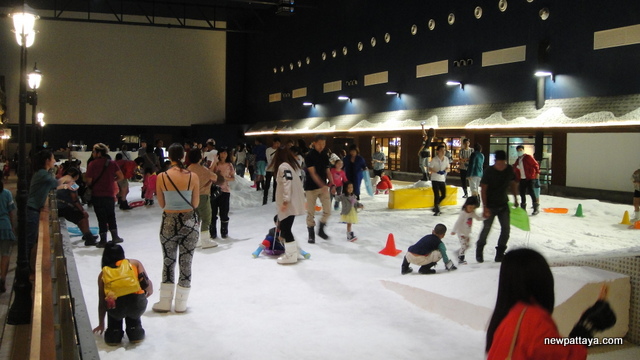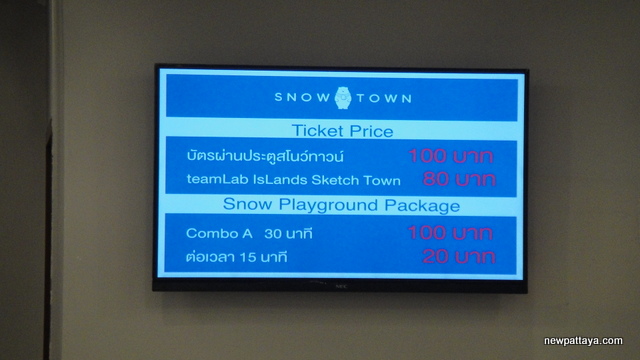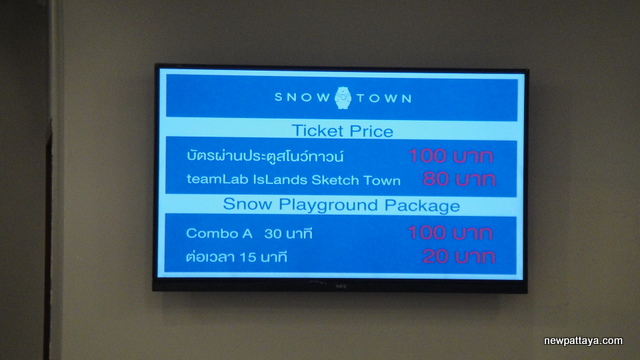 Want more information? Contact us on FACEBOOK