Show DC Bangkok will be Thailand's first retail and entertainment complex. This is a retail concept which combines retail, food and beverage outlets and comprehensive entertainment facilities. In other words a 'shop and enjoy' concept.
Show DC Bangkok is a development by AEC Capital Company Limited which is a joint investment between Thailand and Malaysian investors.
It is located on Jaturatid Road, near the Royal City Avenue (RCA).
• Show DC Bangkok is on FACEBOOK
Show DC Bangkok features the world's largest "K-Town" outside South Korea. YG Entertainment is one of the anchor tenants, is one of South Korea's top entertainment companies. Lotte Duty Free, another a key anchor tenant, is also a Korean company. K-Town, Korean fashion, Korean beauty products, K-pop, Korean restaurants, it certainly looks like a shopping mall heavily inspired by Korean culture.
• YG Entertainment's WEBSITE
• Lotte Duty Free's WEBSITE
Himmapan Avatar will bring to life a Thai fantasy world using advanced light, sound and holographic technologies. Show DC also has a 10.000 sqm Asian Food Street.
Key attractions:
• Thai Fantasy | Himmapan Avatar
• Lotte Duty Free
• Korean Walking Street
• Entertainment Park | YG Republic
• Sports Arena
• Thai Market
• Asian Food Street
• Performance Hall
• Travellers' Services and Facilities
The Show DC shopping mega complex is expected to open in June 2016.
The construction and design team:
• Main Contractor: Thai Paragon Construction Co., Ltd.
• Architect: CONTOUR
• Interior Design: pia
• Facade Design: FOS – Foundry Of Space
• Construction Management: Langdon Seah
• Show DC's WEBSITE
Residential developments in the area include the following, both brand new developments.
• Lumpini Park Rama 9-Ratchada
• TC GREEN
---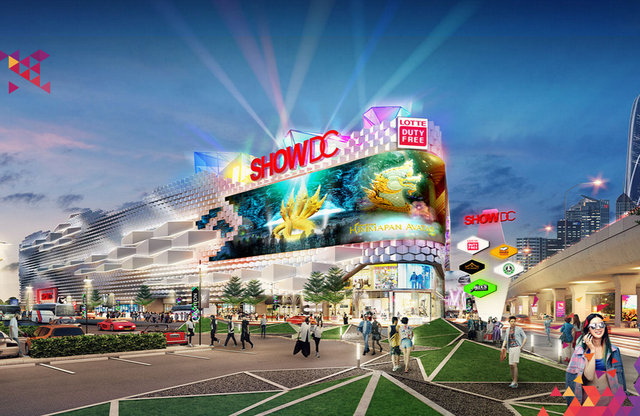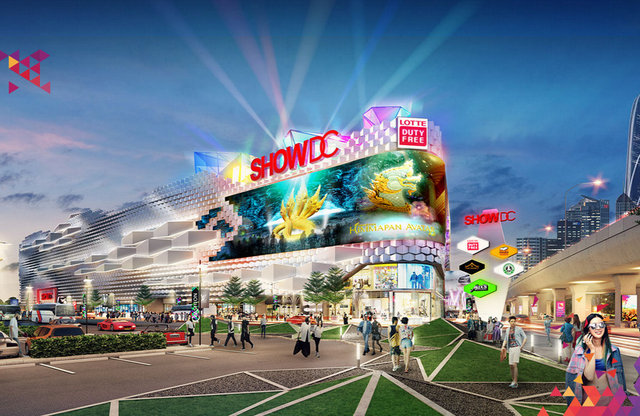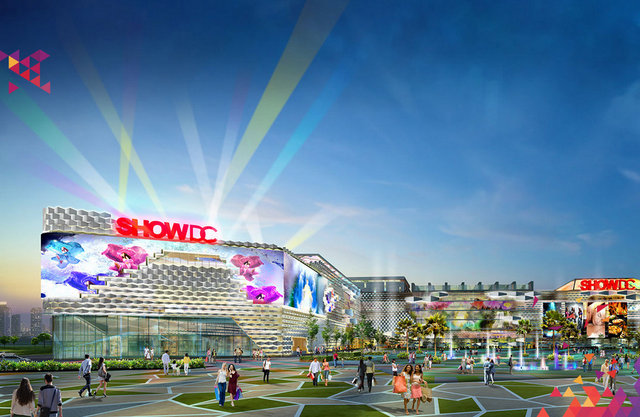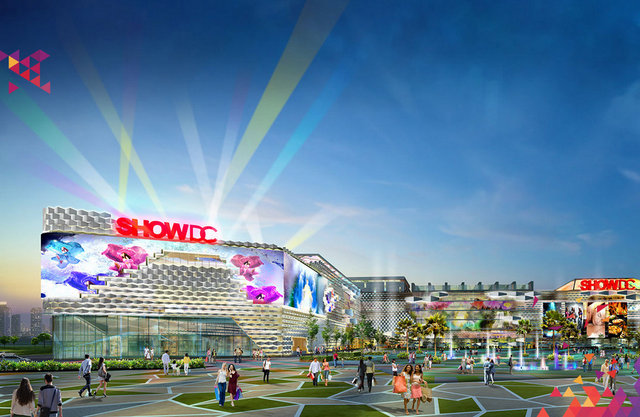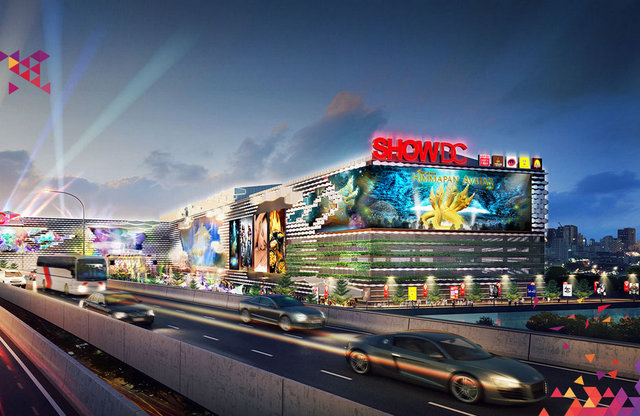 • Thai Fantasy | Himmapan Avatar
Open your senses to a world of surreal fantasy
Location: 5th floor, Size: 5,000sqm
Himmapan Avatar immerses visitors in a Thai fantasy world as they explore the 1st digital 4D experience in the world.
Well known amongst all Thais, the Himmapan Forest of ancient Buddhist literature is a mystical gateway between heaven and earth where fantastical beings dwell. Its stories have inspired Thai art and architecture for centuries. At SHOW DC the tales come to life with the latest technology, thrilling a global audience.
This unprecedented star attraction transports visitors to a surreal fantasy in a series of adventures:
Gaze upon live performances by animatronic mythical beasts
Join the aerial dance of "Kinnorn" and "Kinnaree" – famed human-bird creatures of beauty and grace
Experience the Garuda's lair
Discover "Makanareepon"– magical maidens who grow on trees
Walk through the raining Naga Cave
Witness an amazing array of super holograms
Duration: 45-minute walk-through
---
• Lotte Duty Free
ASIA'S MOST DESIRED DUTY FREE SHOP COMES TO THAILAND
Location: 2nd & 3rd floor, Size: 8,000sqm
LOTTE DUTY FREE, the best-in-class and no. 1 duty free shop in Asia-Pacific region, makes its grand entry into Thailand at SHOW DC.
LOTTE DUTY FREE will introduce the most luxurious duty free shop in Thailand. Shoppers will be able to find all the brands desired and fancied from premium luxury brands to leading local Thai brands.
LOTTE DUTY FREE in One Minute:
LOTTE's 35 years of know-how on duty free business
Strong network with outbound travel agencies in China, Korea and Japan
Better brands with the best price
VIP customer membership program
K-wave marketing with LOTTE brand models such as EXO, 2PM and Minho Lee
---
• Korean Walking Street
A ONE-OF-A-KIND EXPERIENCE AT KOREAN WALKING STREET
Location: 1st floor, Size: 10,000sqm
Fashions beckon. BBQ sizzles. Chilled sweet treats entice. And your surroundings tempt you to shop till you drop. Korean Walking Street recreates popular Seoul streets like Myeongdong, Dongdaemun and Hongdae.
Retail highlights include:
K-FOOD: Visitors feast on the tastes of Korea, including street food at BKK's Myeongdong, a one-of-a-kind dessert lounge, and a Korean supermarket loaded with K-products.
K-FASHION: Offering shoppers with the hottest Korean brands and items from Dongdaemun Fashion, which has been highly acclaimed by the world's top designers. At K-Fashion Select Shop, visitors discover must-haves picked by Korea's Top Stylist, Yun Ki Jung.
K-BEAUTY: The hottest Korean cosmetics fill the shelves in an exclusive partnership with Korea's Top Beauty TV Show, "Get It Beauty". Another star draw is the Korean Beauty School that styles customers with Korea's latest make-up trends.
---
• Entertainment Park | YG Republic
THE SOUL OF SEOUL RISING AT SHOW DC
Location: 6th floor, Size: 5,000sqm
Visitors experience the high life at YG Republic, SHOW DC's rooftop entertainment center. The sky-high attraction welcomes tourists and locals to feel the excitement of Korea's favorite bars, clubs and BBQ havens.
YG Republic recreates the style and energy of Seoul's entertainment hotspots like Hongdae. A hip and trendy destination for Bangkok nightlife and chilled-out evenings atop the city, YG Town introduces new concepts to the nightscape with: –
K-STREET BAR: Fun for the young at heart. Toast to a night to remember with glasses of Soju, So-Maek (Soju + Beer) and K-Pop beats filling the air. Come feel authentic Seoul culture with experiences like the "Samgeori Pocha" tent restaurant and the 90's retro craze of Totoga pop tunes.
K-POP CLUB: A must-visit for partying to the latest K-Pop music and experiencing the atmosphere of Hongdae nightlife.
K-BUTCHERS: Authentic Korea awaits. Enjoy Korean's classic mouthwatering Samgyuspal (Pork Belly BBQ) with a cold Korean beer to celebrate amidst breathtaking views over the City of Angels.
---
• Sports Arena
THE CROWDS ROAR IN BANGKOK'S NEW CHAMPION ARENA
Location :6th floor, Size: 5,000sqm
A new arena emerges in the heart of the city. Thai Fight Arena at SHOW DC will showcase some of the most prominent Muay Thai fighters across Thailand including heroes like Antuan Pinto and Leo Pinto.
Thai Fight reigns supreme as one of the world's top fight organizers. After launching the World Muay Thai Fight tournament in 2012, Thai Fight has held tournaments worldwide in countries such as Hong Kong, Japan, Macau, France and England.
Creating a new boxing legend in Thailand, they organized the Muay Thai Championship Round at the Royal Plaza, attracting 80,000 live spectators as well as 100 million people watching the match from around the world. In 2014, they masterminded one of history's biggest fight tournaments, "Thai Fight World Battle", with more than 40 countries battling to host the first round.
With the opening of their flagship arena in Bangkok, Thai Fight shines a powerful spotlight on SHOW DC with 3 shows daily.
State-of-the-art facilities
Advanced lighting and audiovisual equipment
Seating capacity of 1,500 per show (3 shows daily)
Thai and international champion fighters
---
• Thai Market
THAI ARTS COME ALIVE
Location: 4th floor, Size: 4,000sqm
Shop the best of Thailand, all under one roof. Thai Market invites shoppers to peruse the nation's rich artistic treasures.
Visitors from around the world load up on memories. Ancient arts endure with the most elegant selection of Thai silks, porcelain, ceramics, sculpture and jewellery. Modern craftsmen preserve and re-interpret centuries-old traditions. No where in Bangkok will have a finer market of Thailand's sparkling heritage. On top of that, visitors can also bring home a slice of local life with ready-made Thai cooking paste, spices and ready packed local delicacies.
For arts, crafts and spices, Thai Market will be the visitor's first point of call.
---
• Asian Food Street
AN ASIAN FOODIE HEAVEN
Location: 5th floor, Size: 10,000sqm
From exploring new delights to finding comfort in tastes of home to indulging in Thai classics and modern Thai fusion, visitors will find endless ways to satisfy their appetites and recharge for another round of shopping or discovering SHOW DC's attractions.
The next-generation F&B concept Asian Food Street elevates street food to a higher level. A feast for the senses, Asian Food Street excites the taste buds and captures the sights and sounds of Asia. Sushi meets soju meets dim sum meets tom yam. The chill of Taiwan's bubble tea cools the heat of Thai chillies. Explore traditional Thai favorites and creative takes on the country's most popular street fare.
Visitors enjoy an amazing journey as they roam the variety of Asian cuisine stations, tempting with live cooking and mouth-watering aromas.
---
• Performance Hall
HOSTING ASIA'S MOST SPECTACULAR EVENTS
Location: 6th floor, Size: 6,500sqm
A high-tech multi-purpose convention hall that provides an ultimate all-in-one event facility. Flexible state-of-the-art exhibition, concert, theatre and catering facilities enable SHOW DC to transform this innovative space to suit a wide range of events and festivals. Experience Broadway shows, K-Pop concerts and crowd-pleasing exhibitions.
Types of events:-
Exhibitions
Meetings & Seminars
Product Launches
Conferences
Weddings & Banquets
Concerts
Broadway & Theatre
Published 18 September 2015
The pictures were taken 26 October 2015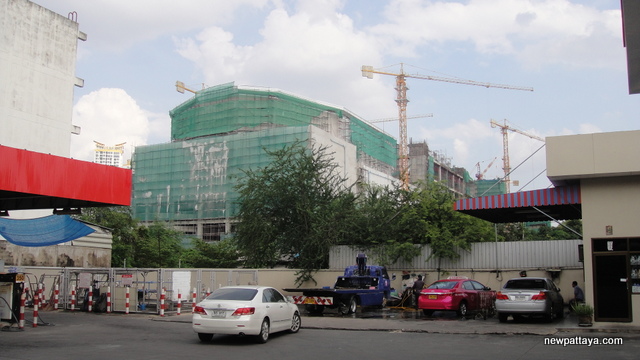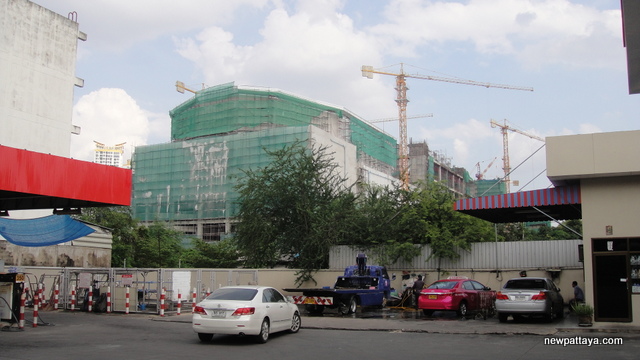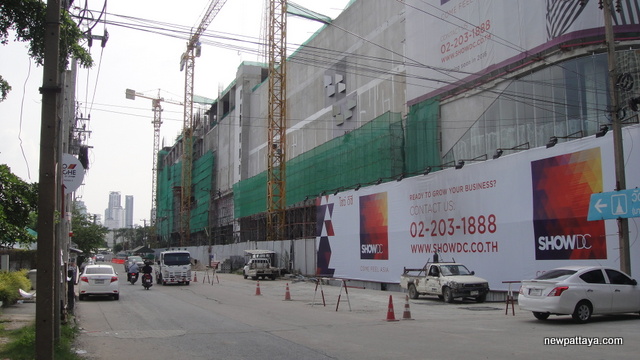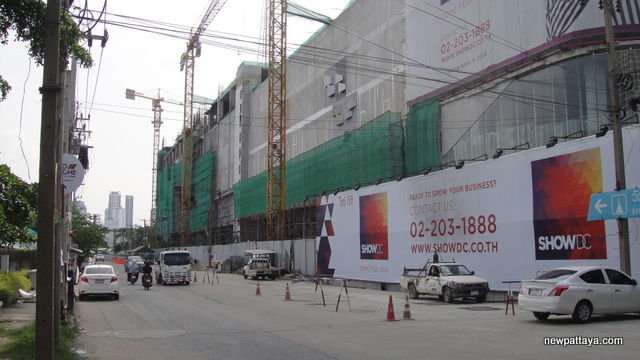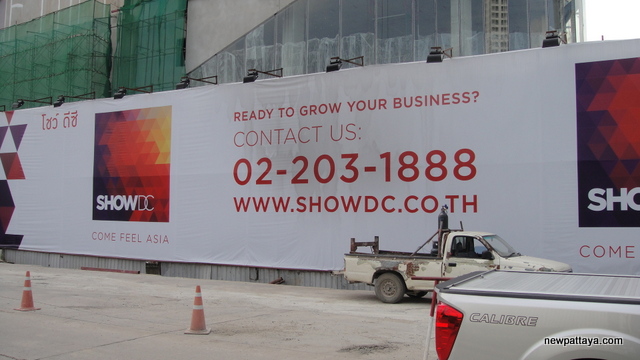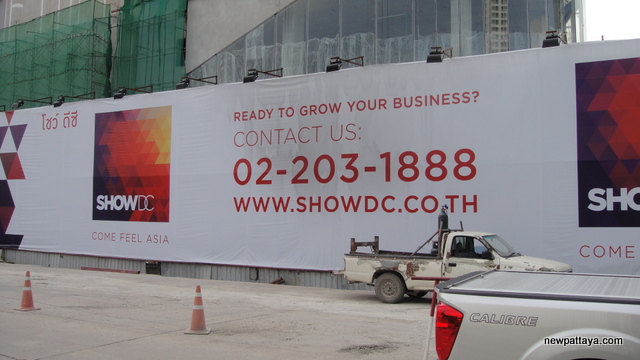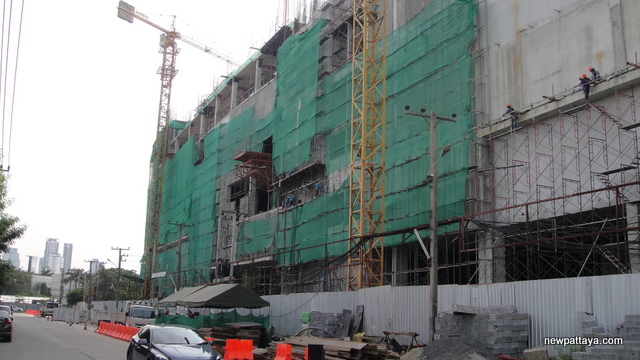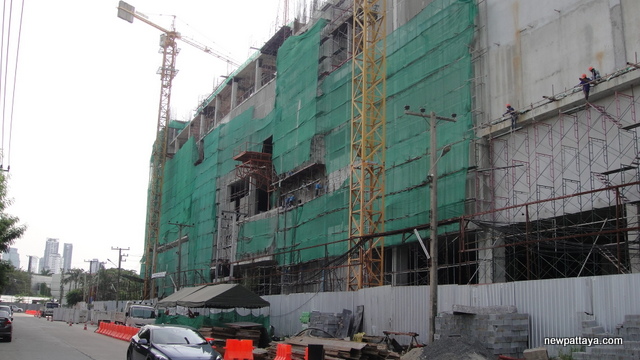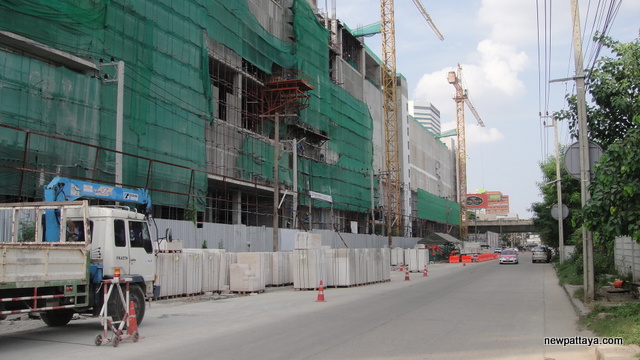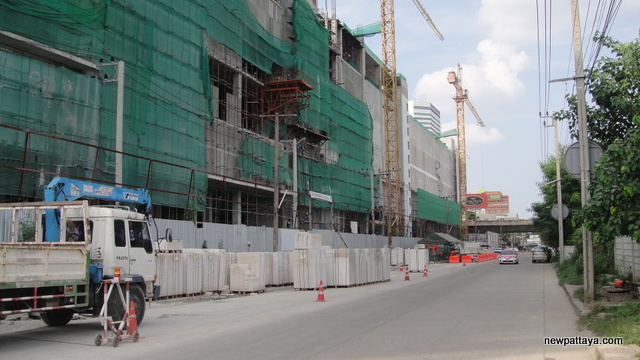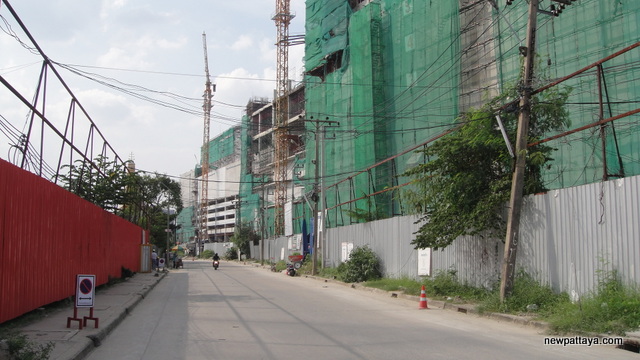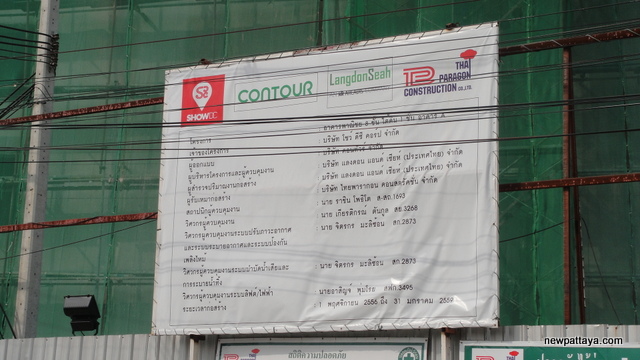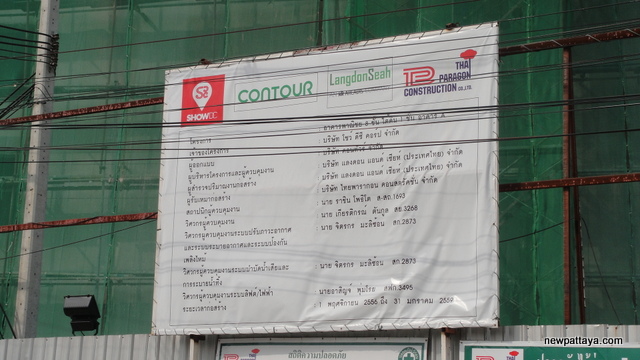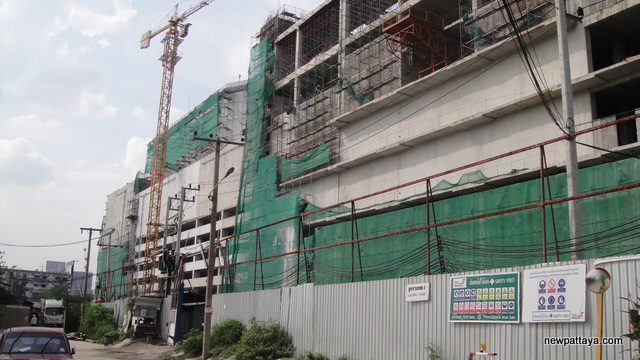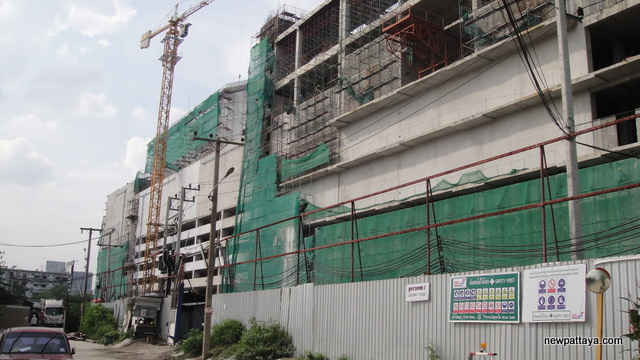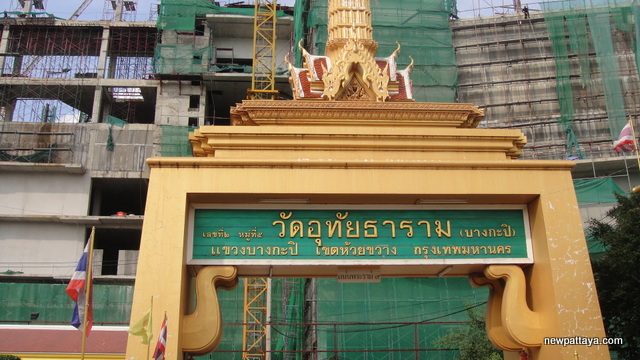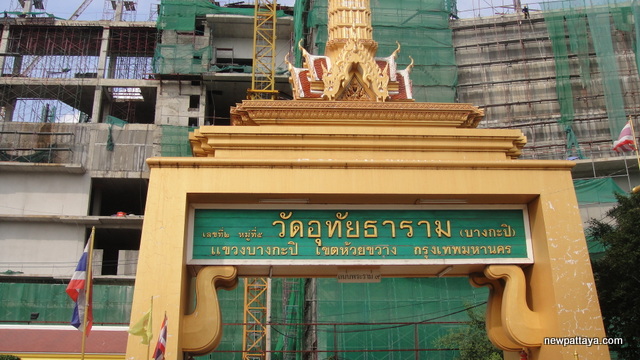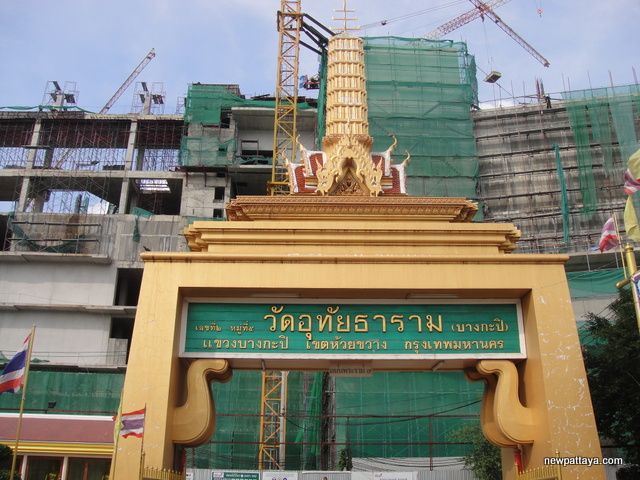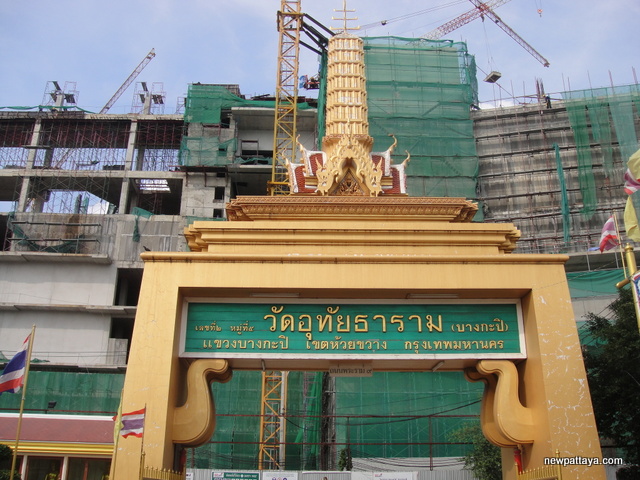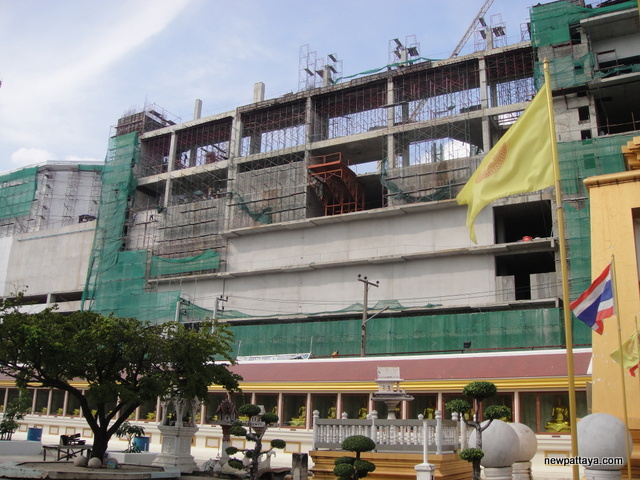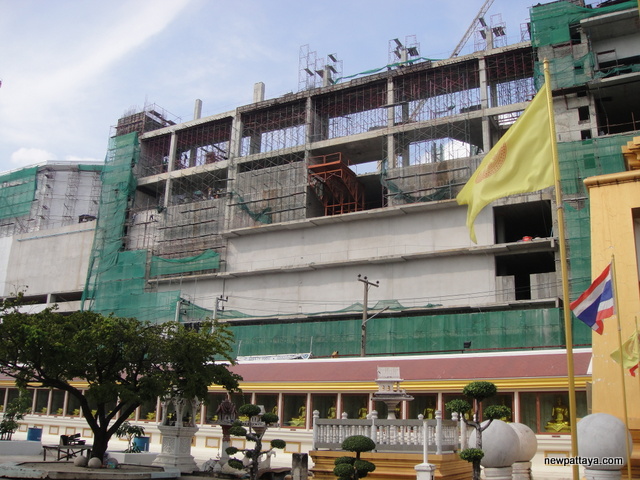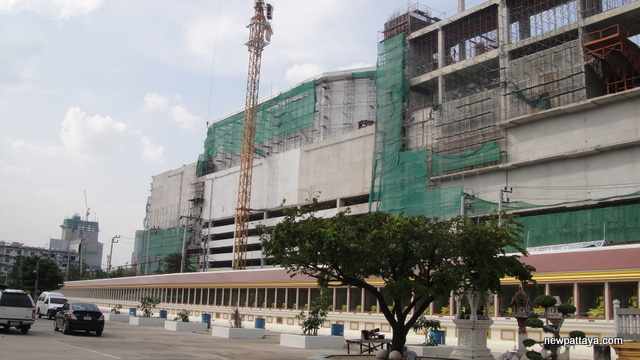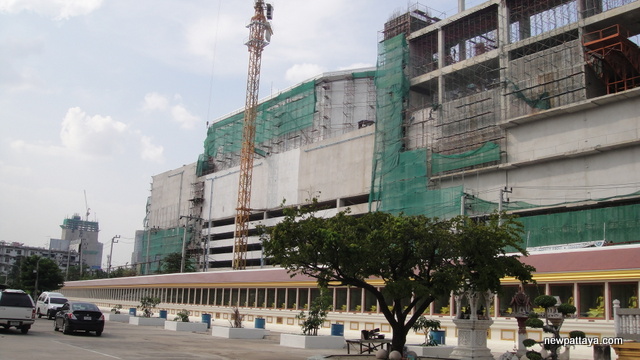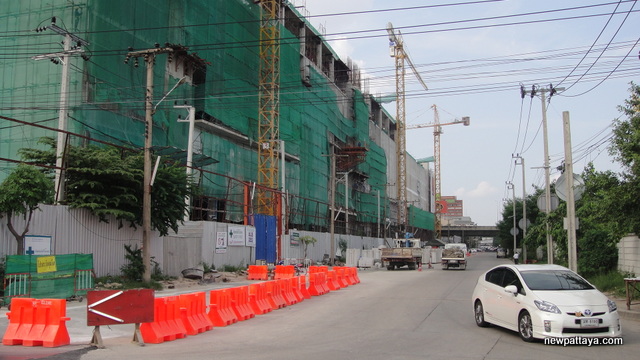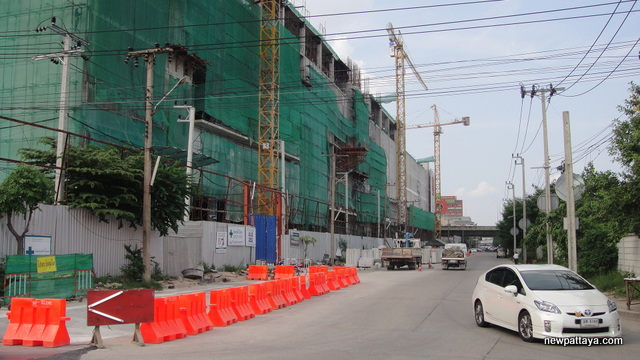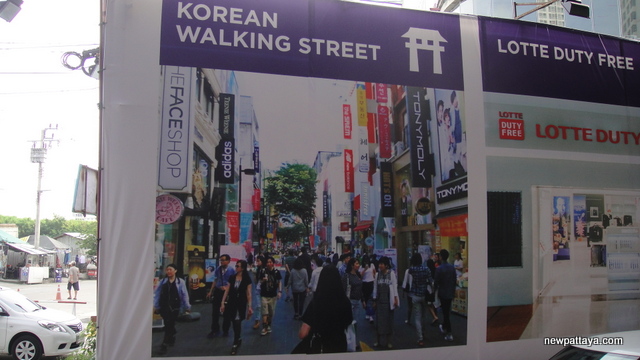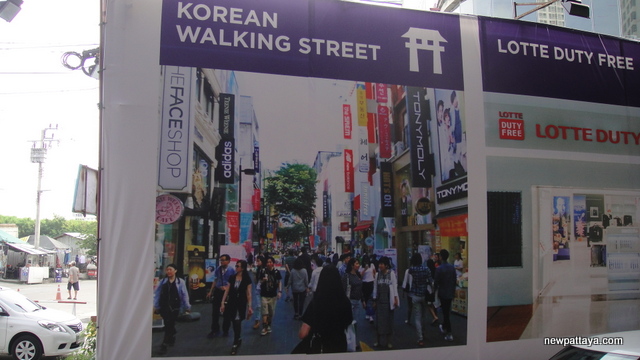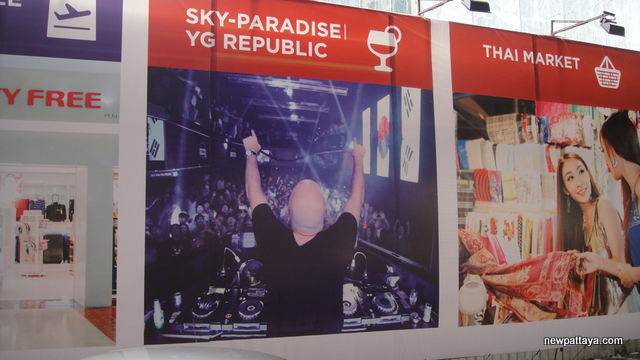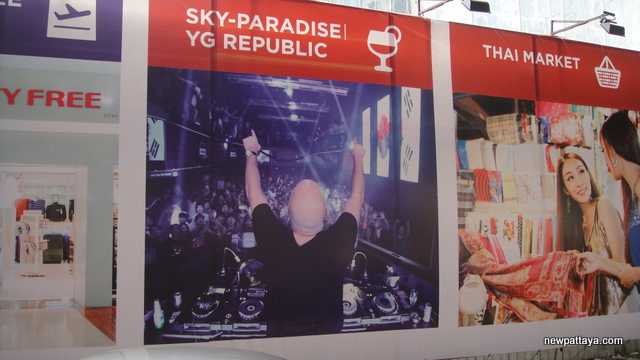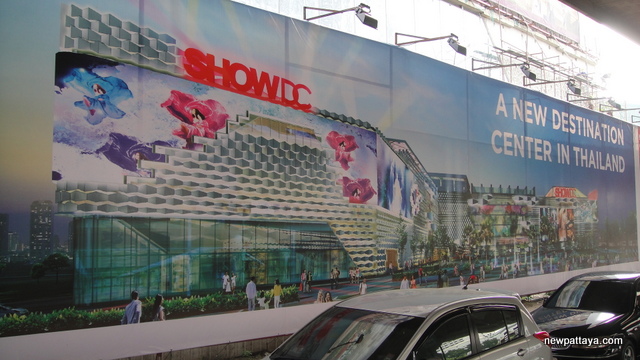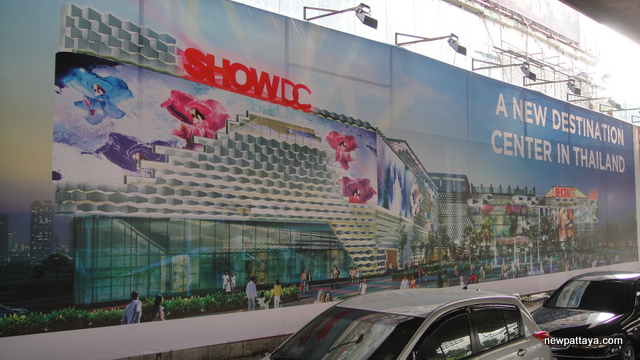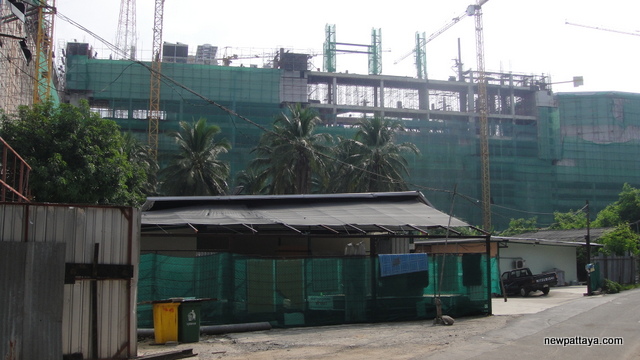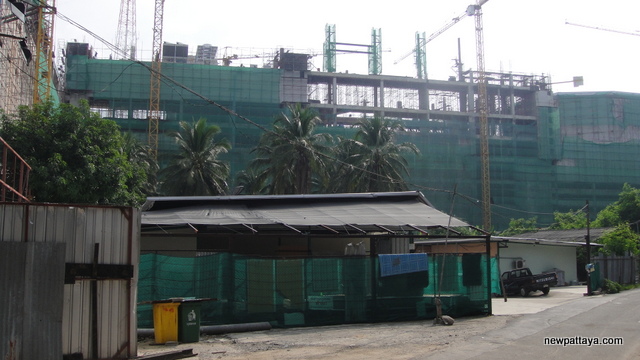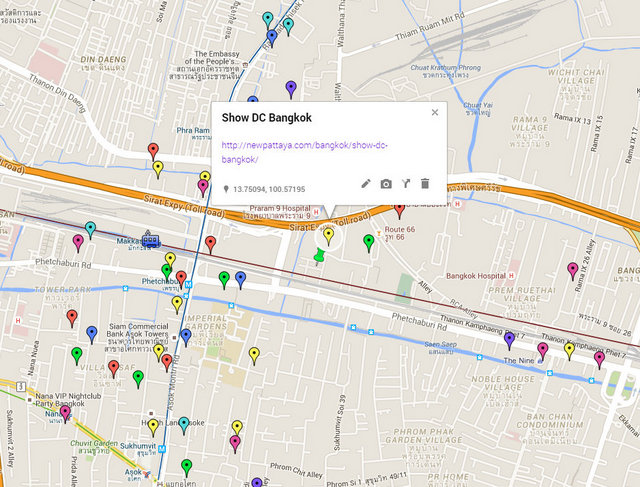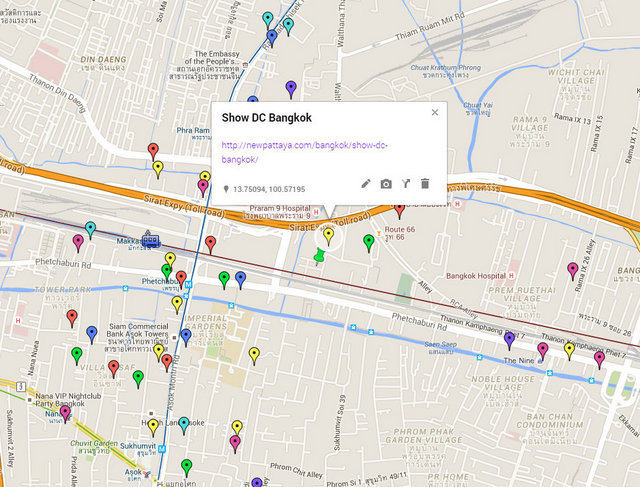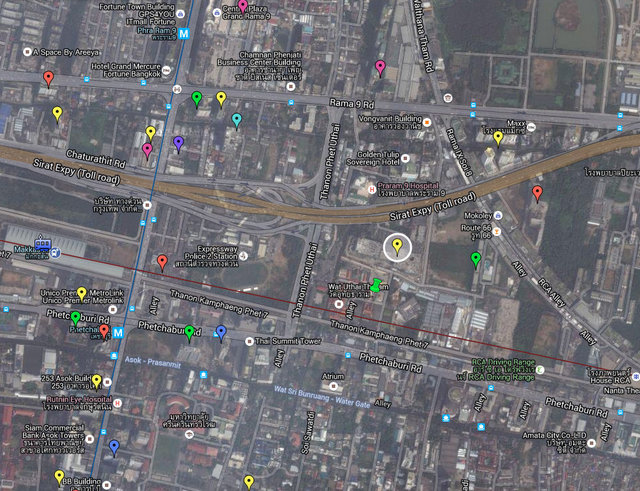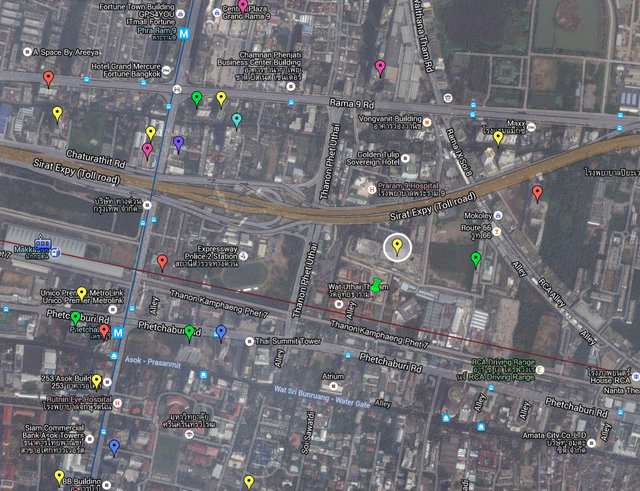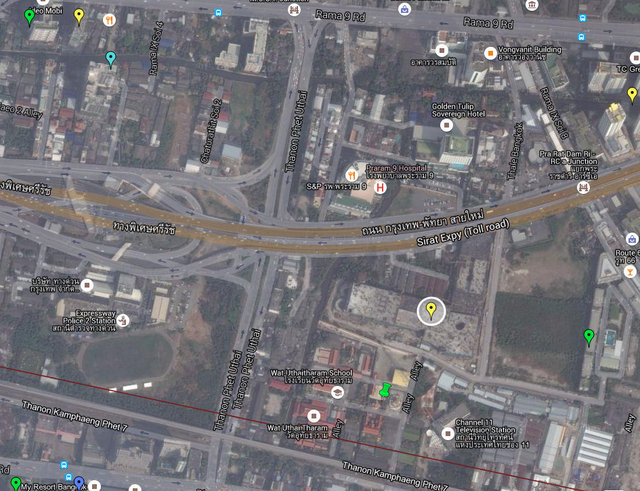 Want more information? Contact us on FACEBOOK