Pickadaily Bangkok is a British community mall situated far down Sukhumvit 77 road between Soi 37 and Soi 39. Pickadaily sounds similar to Piccadilly which is a road in London – some of you may have heard of Piccadilly Circus situated at the end of that very road.
It is fair to assume that Pickadaily Mall, owned by Areeya Properties, has been inspired by old european architecture, and in particular old english towns.
Given the long distance from the city centre this is mainly a mall for the locals. On Nut is the nearest skytrain station and the distance is too far to walk. However there are songthaews, covered pick up trucks, in Pattaya we call them baht busses, transporting passengers in either direction. These songthaews are cheap, 7 baht must be considered good value for money.
What is more british than fashion, fish and chips and a pint at the local pub? You will find that at Pickadaily. However, the cold weather, the rainy and foggy conditions in Britain are harder to reproduce. You will also find a MaxValue Tanjai shop, Pizza hut, True Coffee among many others.
In Pattaya we have the Mimosa Mall which is a tourist trap. While Mimosa is a nice place it is certainly not worth an entry fee of 600 baht. Pickadaily living Mall in Bangkok does NOT have an entry fee, at least not in June 2014. Let's hope that greedy businessmen won't change that.
Yet another themed mall in Thailand, they seem to be popping up especially at tourist destinations. We have them in Hua Hin, Khao Yai, Pattaya and now also in Bangkok. For Thais that can't afford a trip to Britain Pickadaily mall is certainly a good alternative.
Read about new malls in Thailand that charge an entry fee, click here.
Pickadaily mall had a soft opening on the 31st of October 2013, however it is not yet fully opened, there still is vacant space available for rent.
Construction started in June 2011 and the project was completed in two years time.
• Our FACEBOOK page about Pickadaily Mall Bangkok
• Official Pickadaily website
• Official Pickadaily FACEBOOK site
Published 2 June 2014
The photos were taken 28 May 2014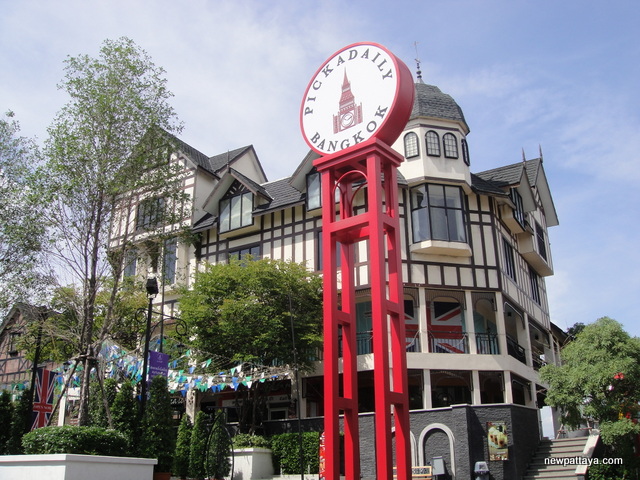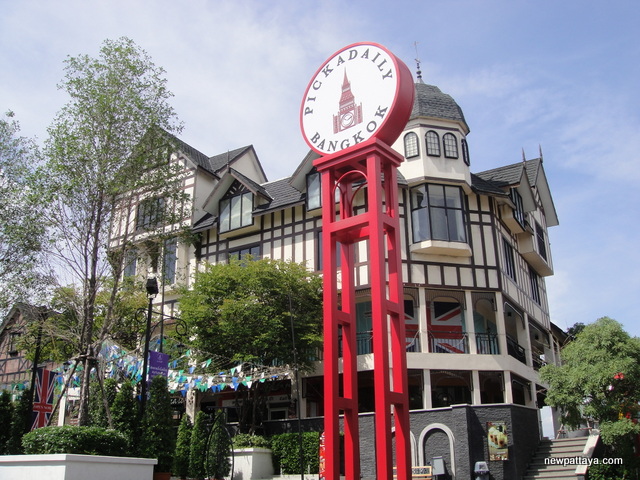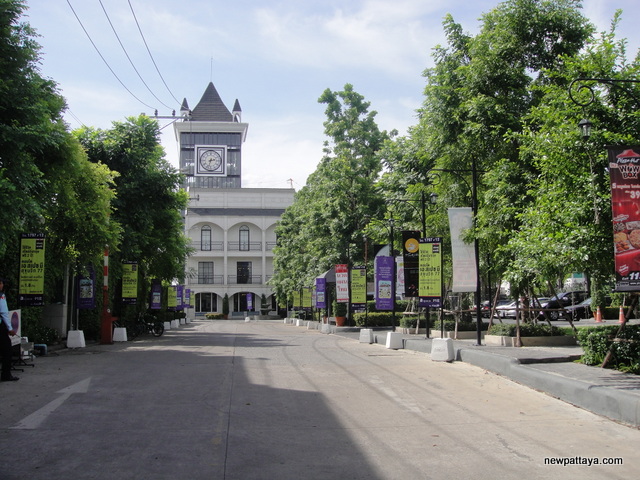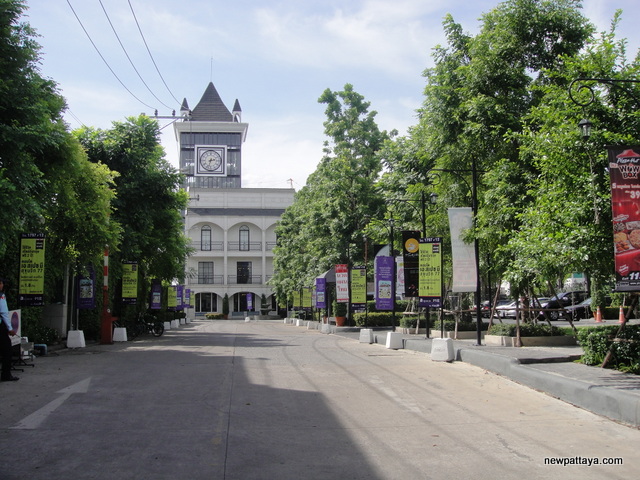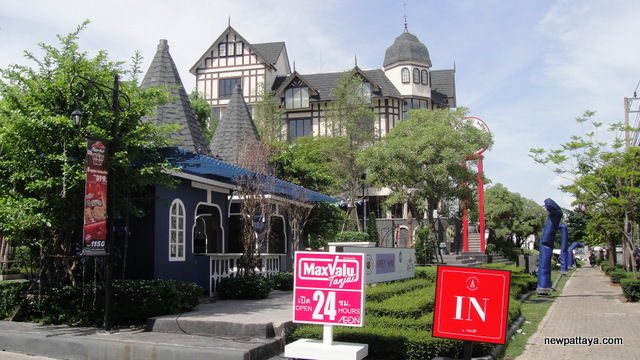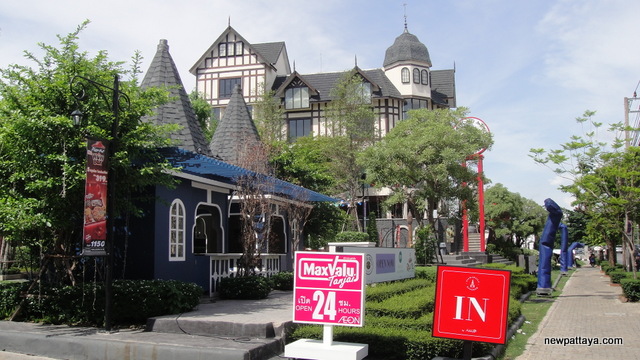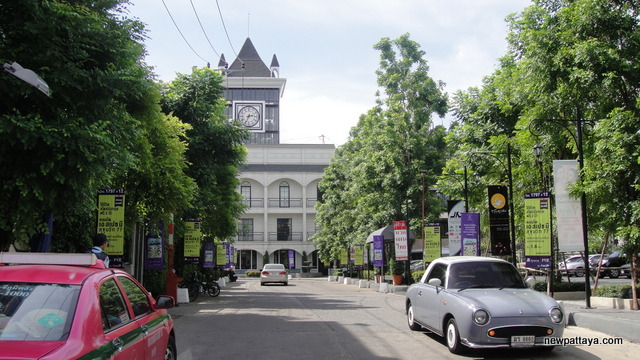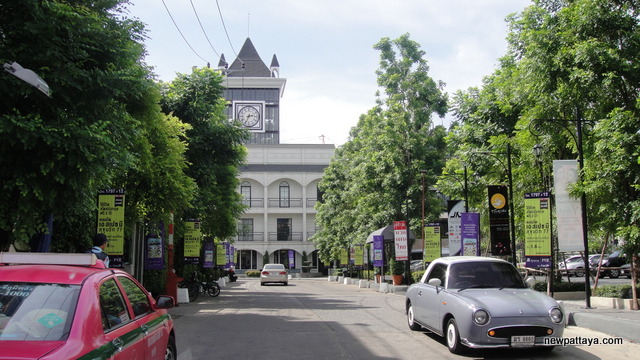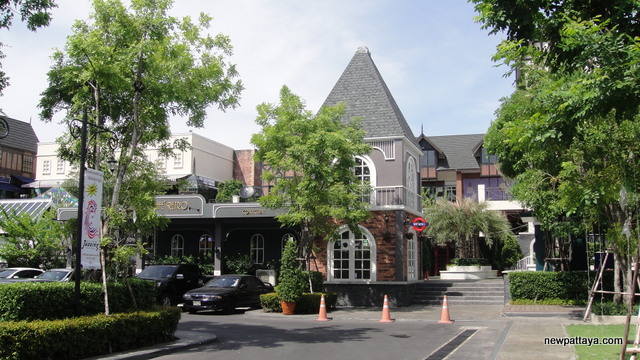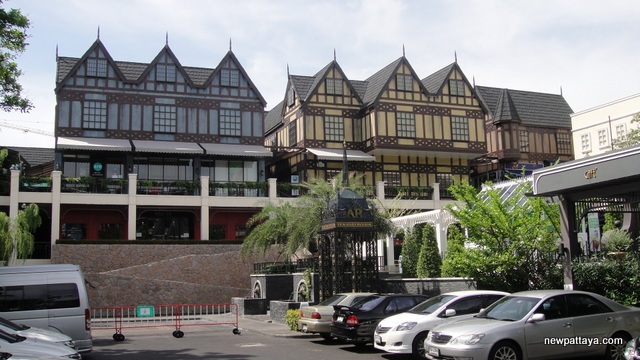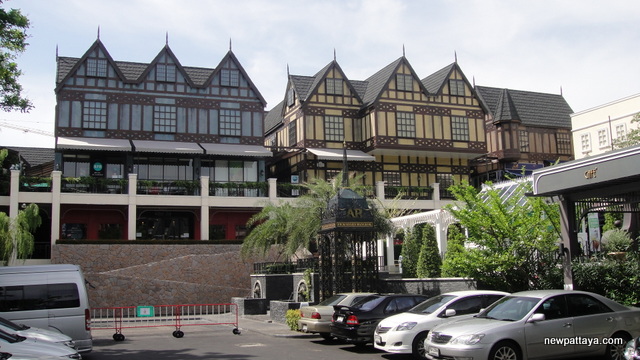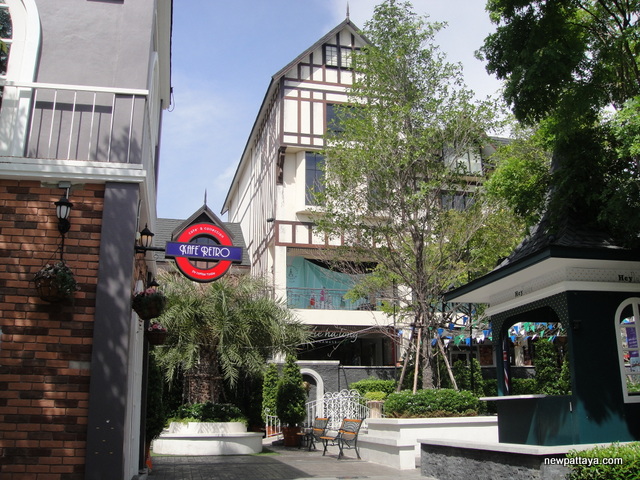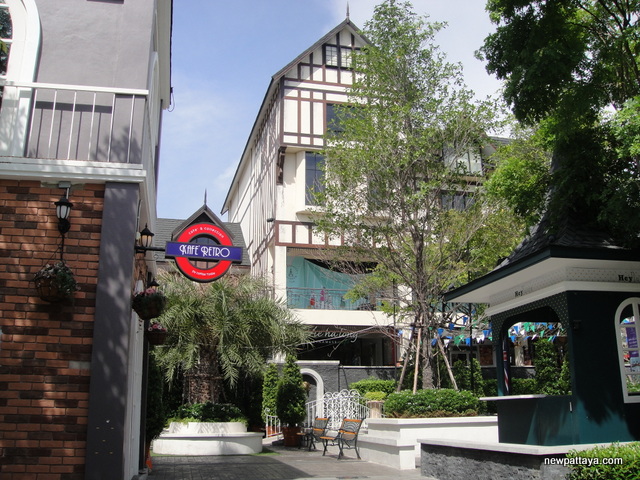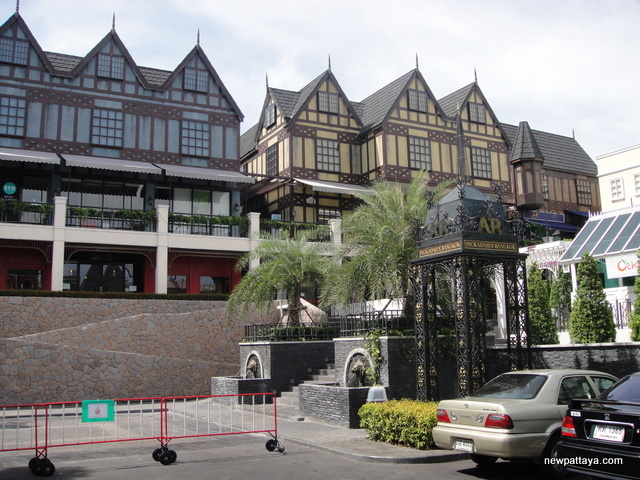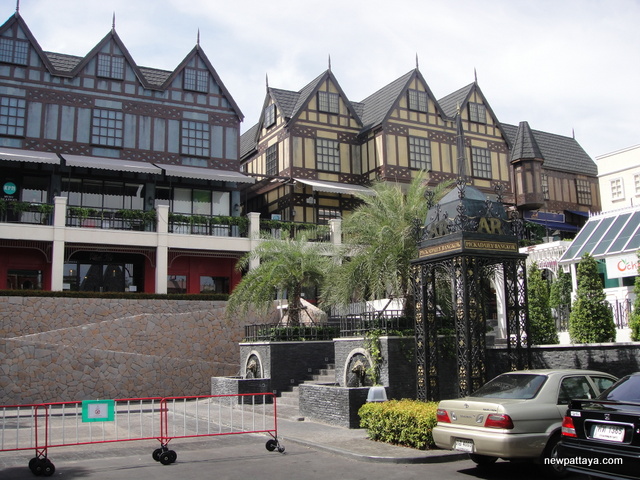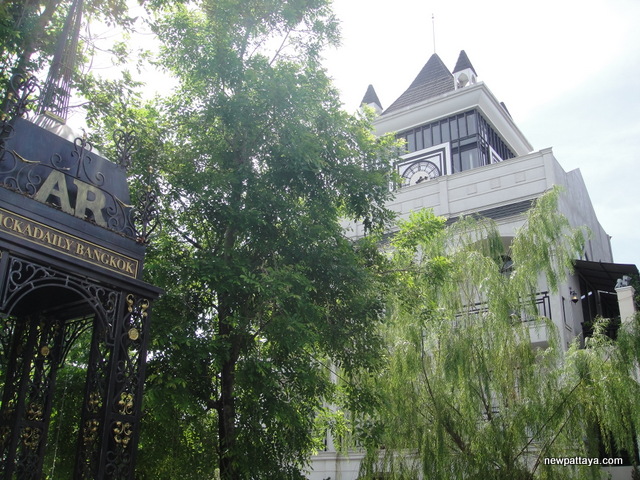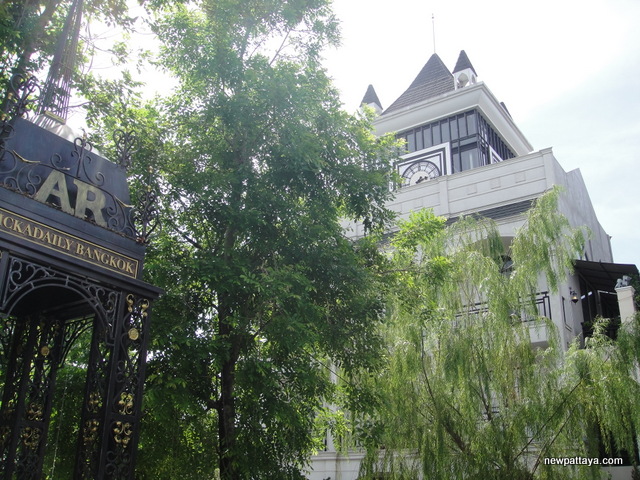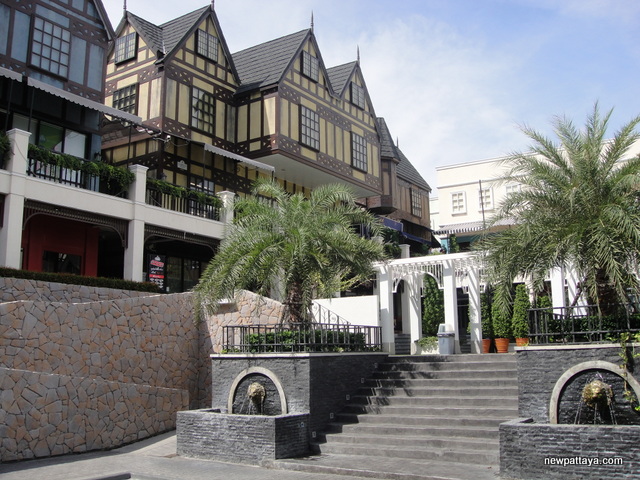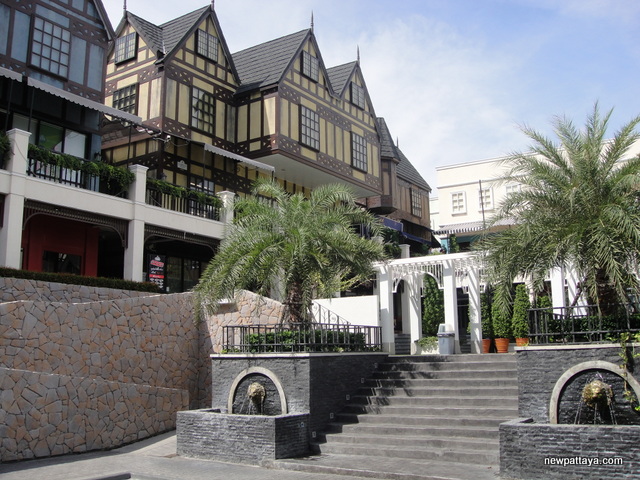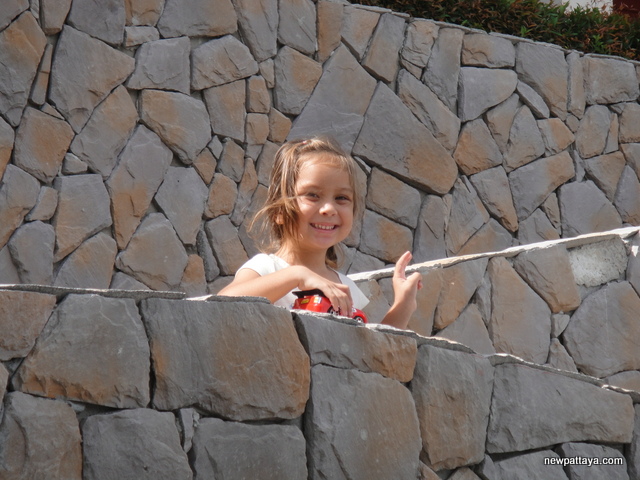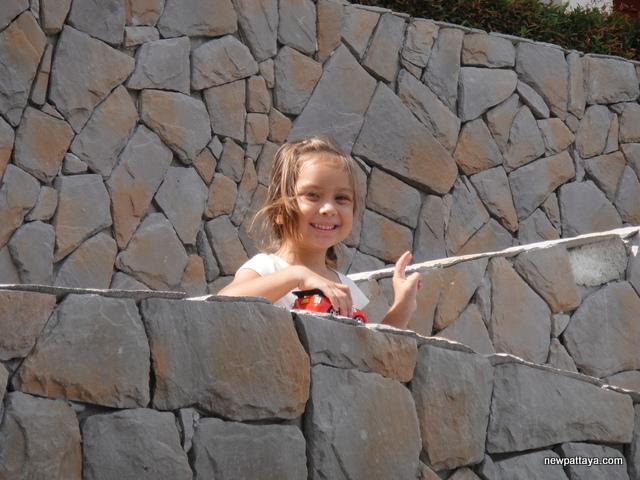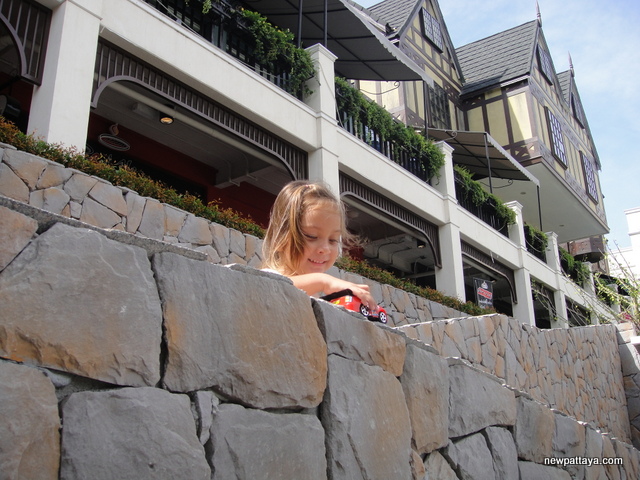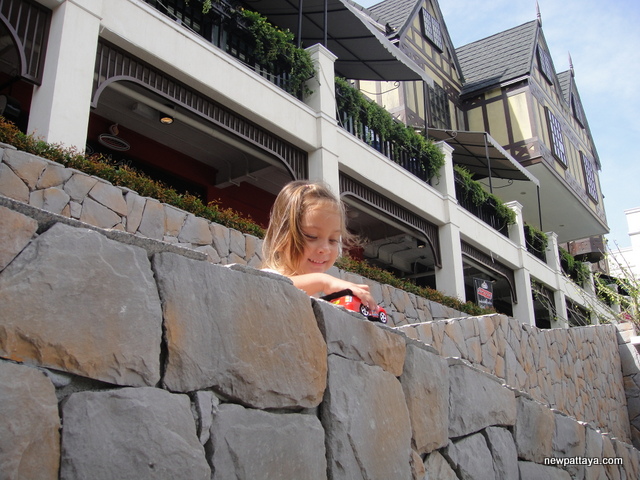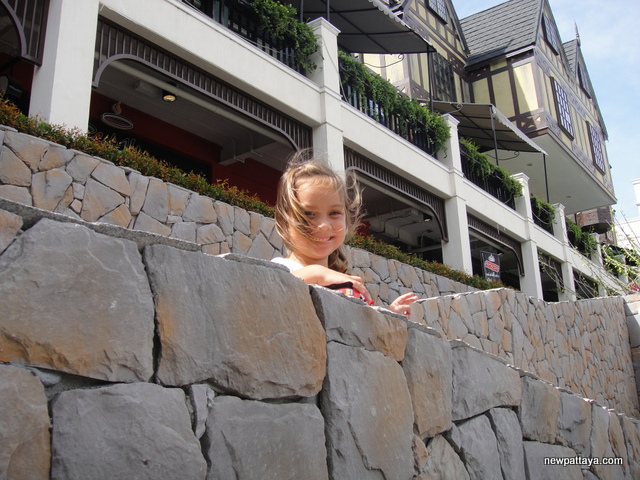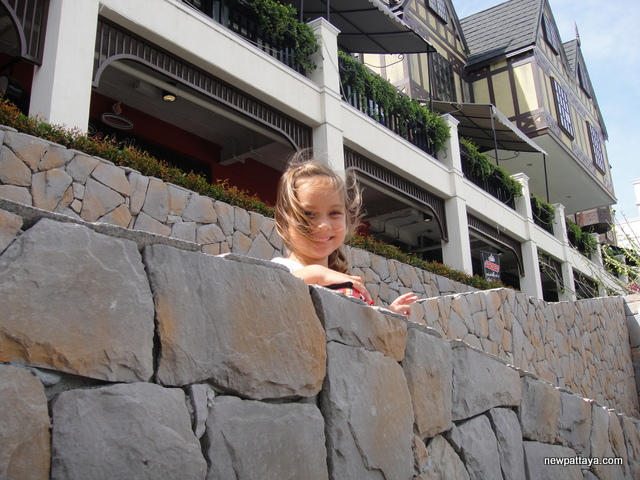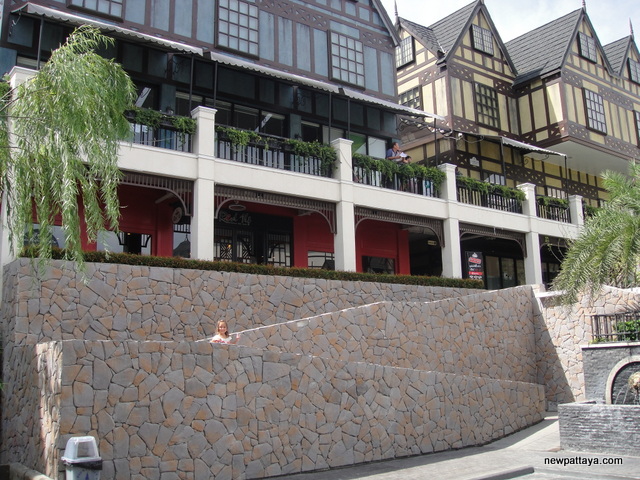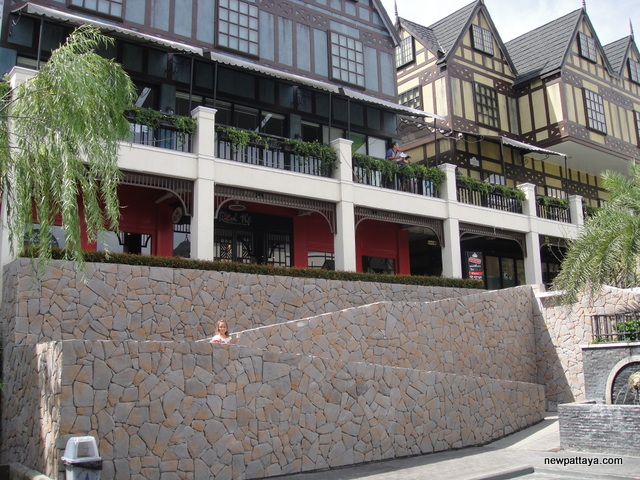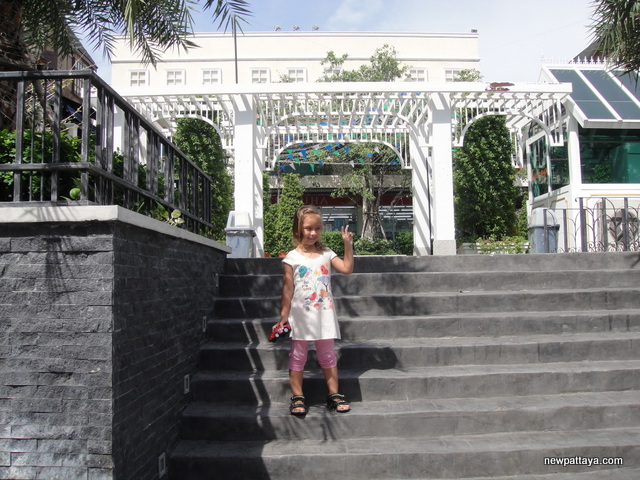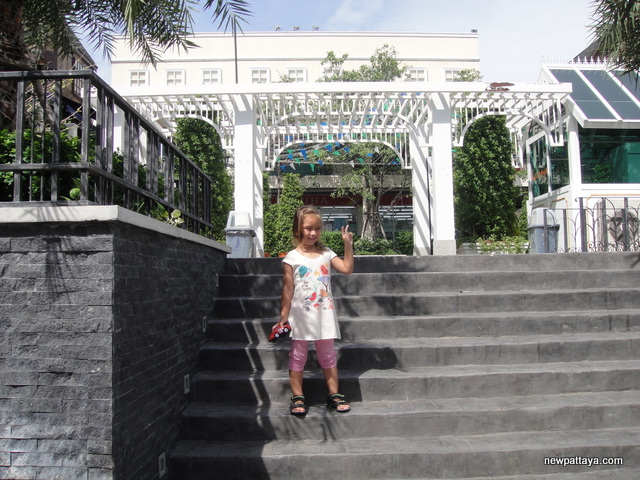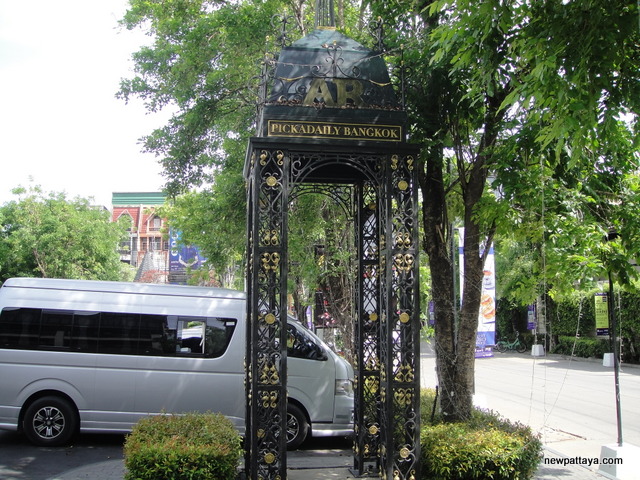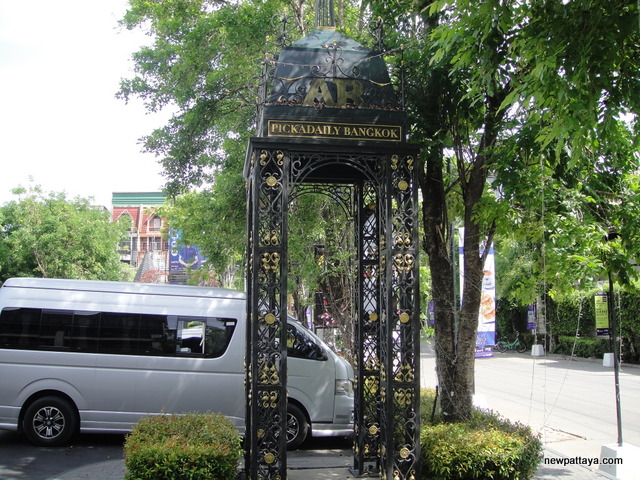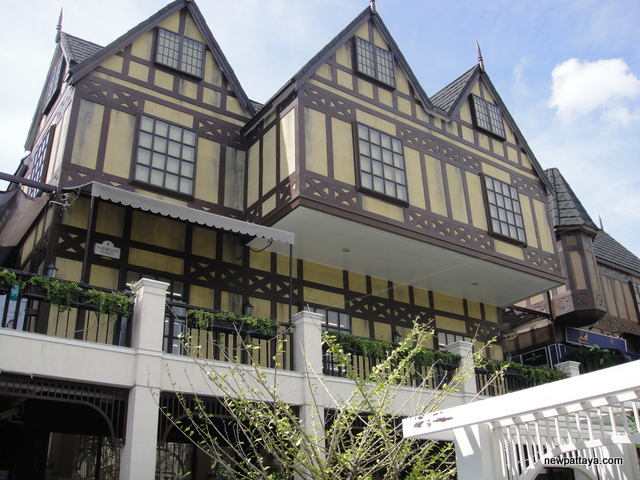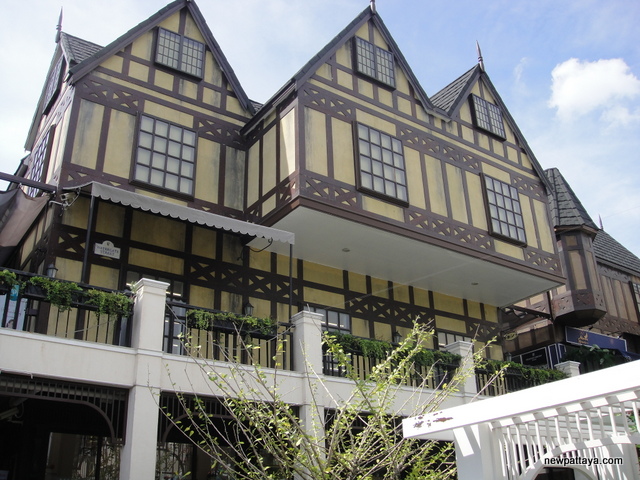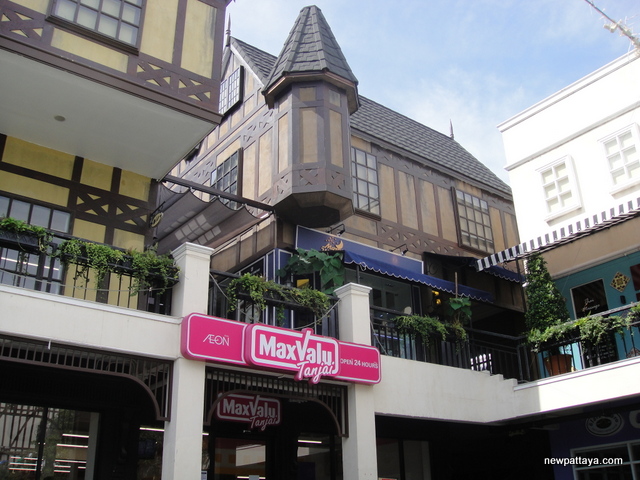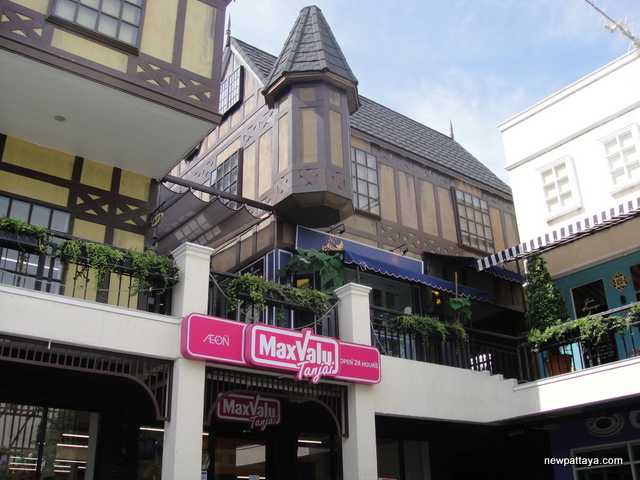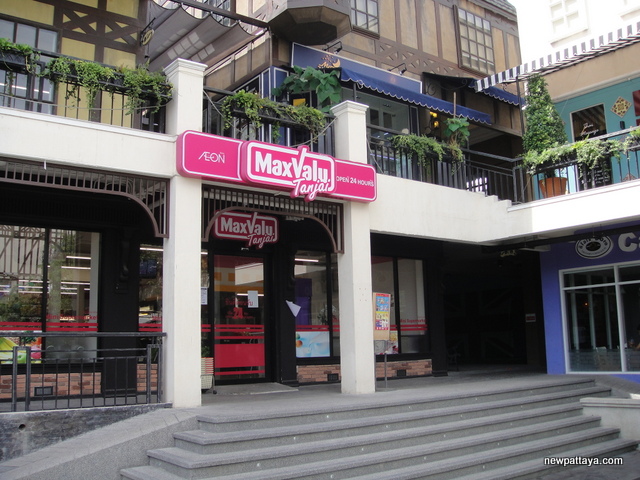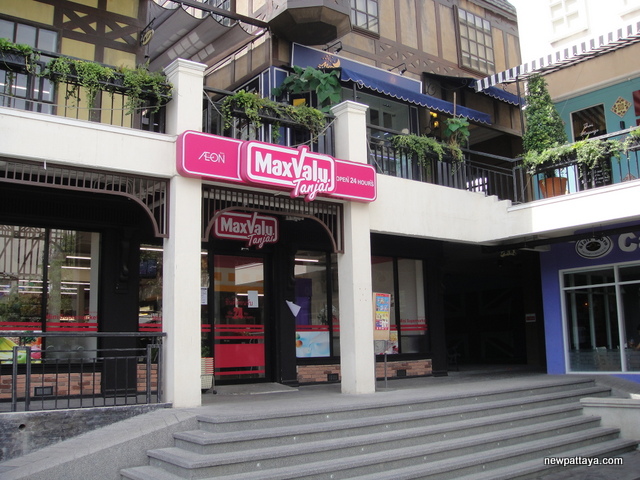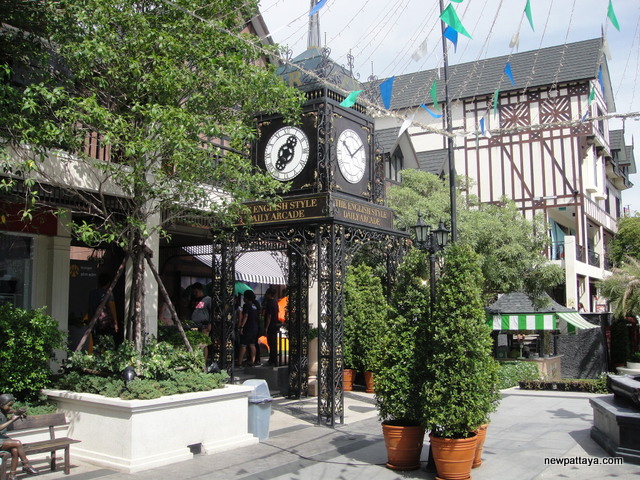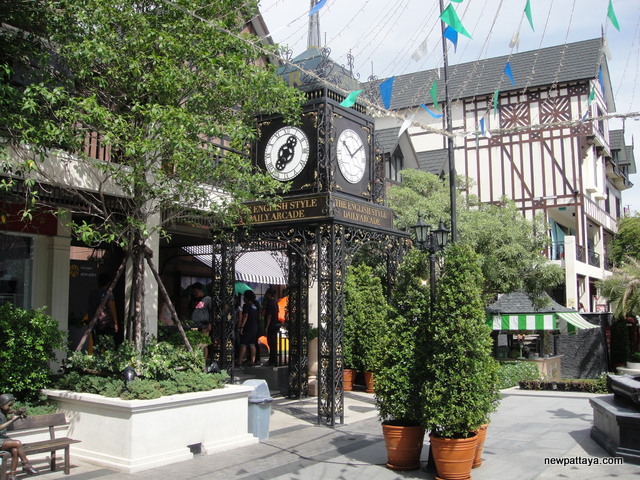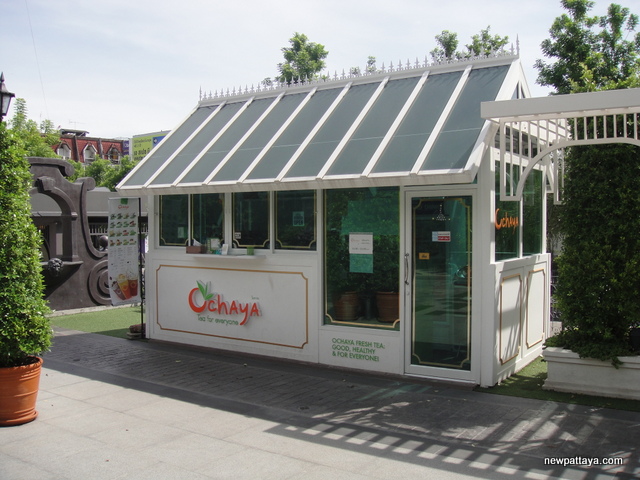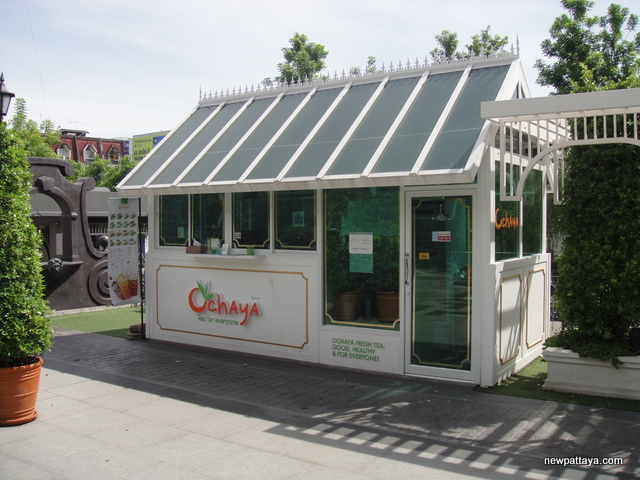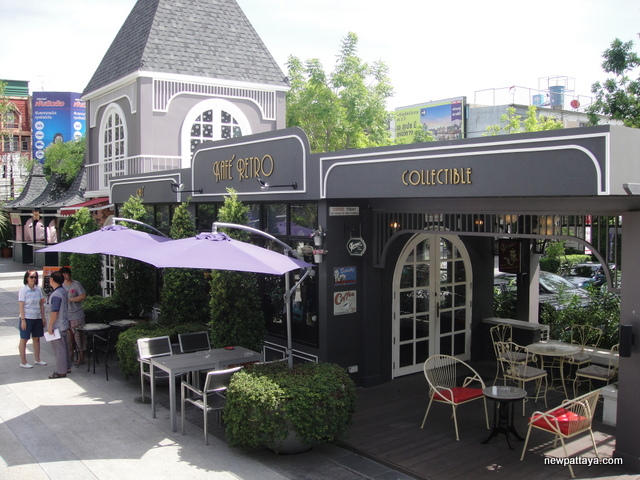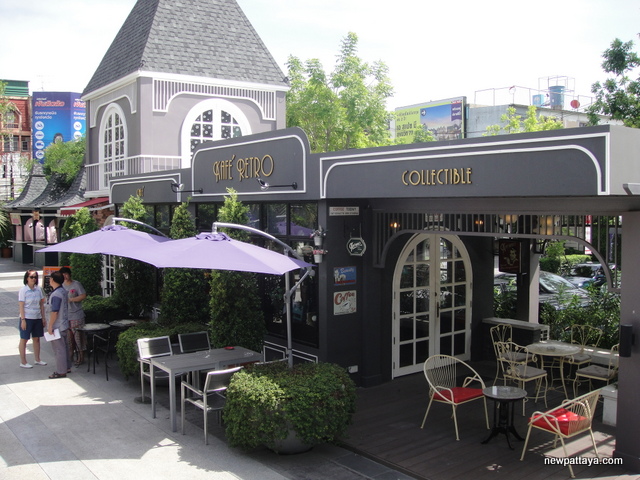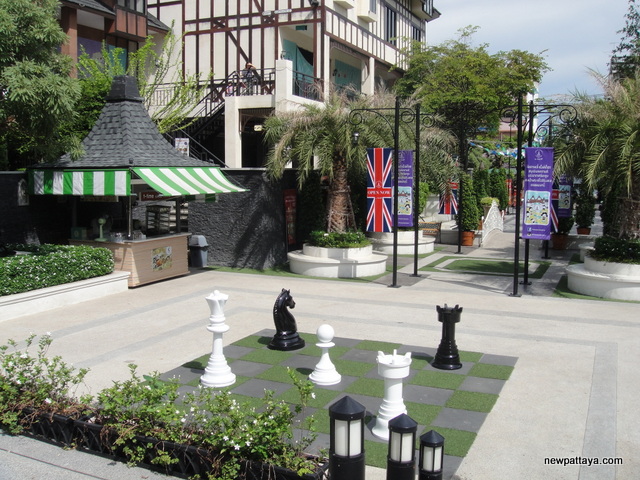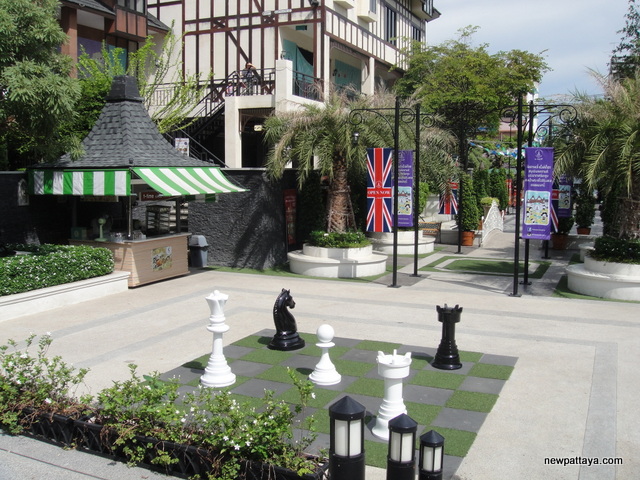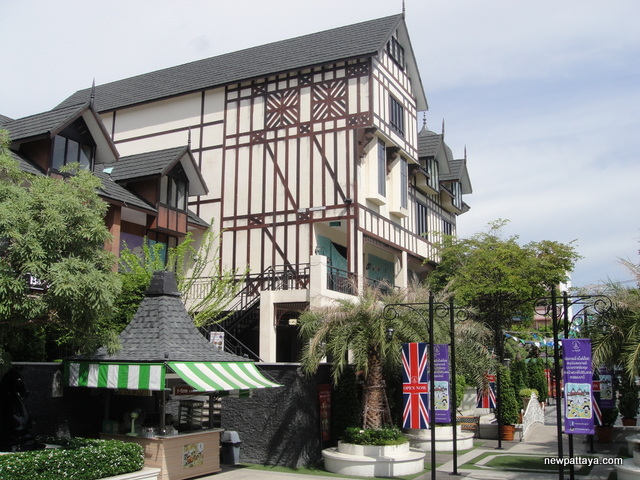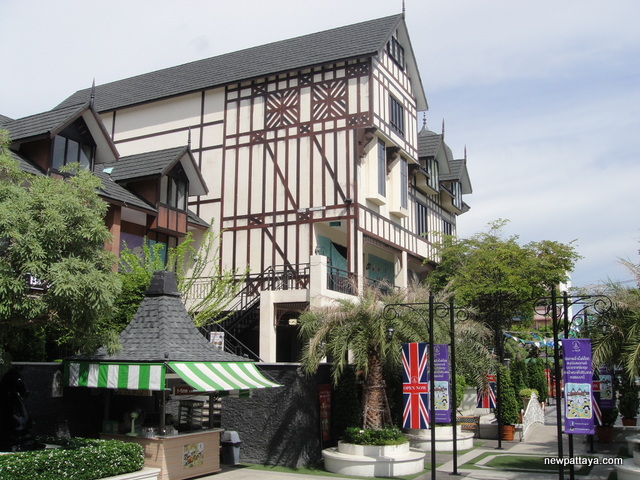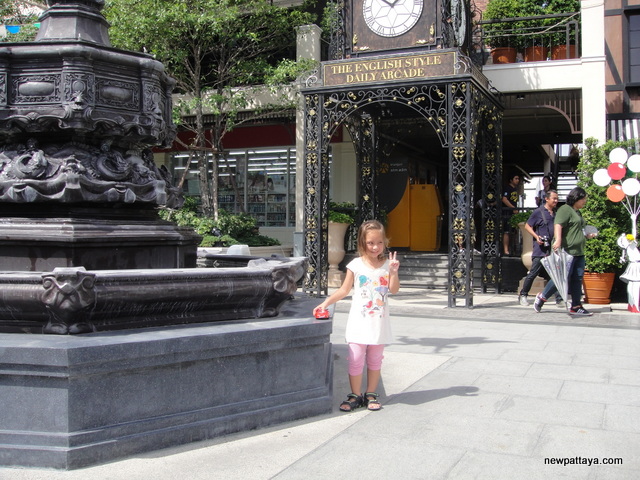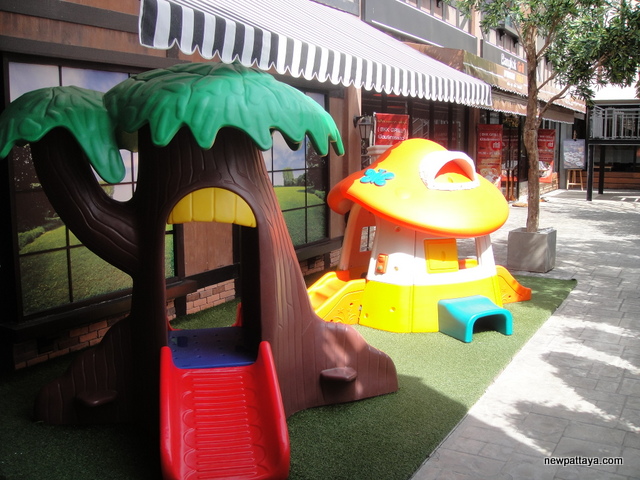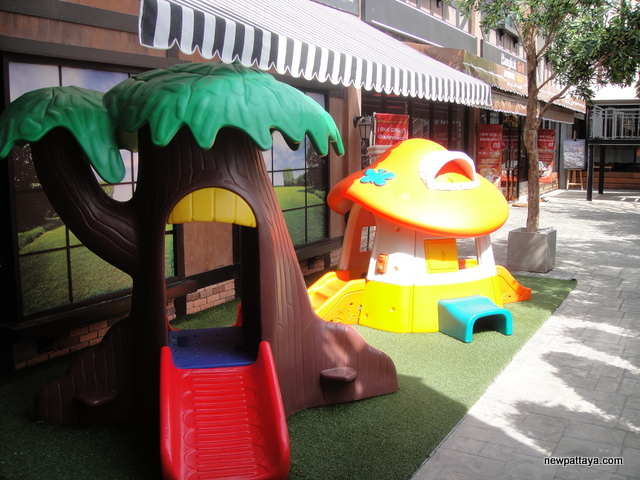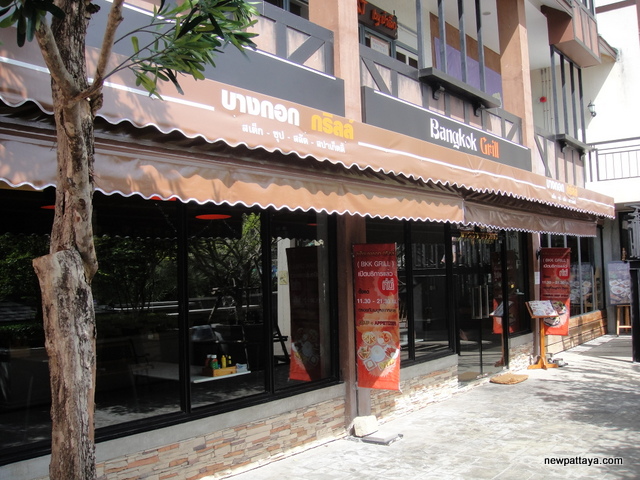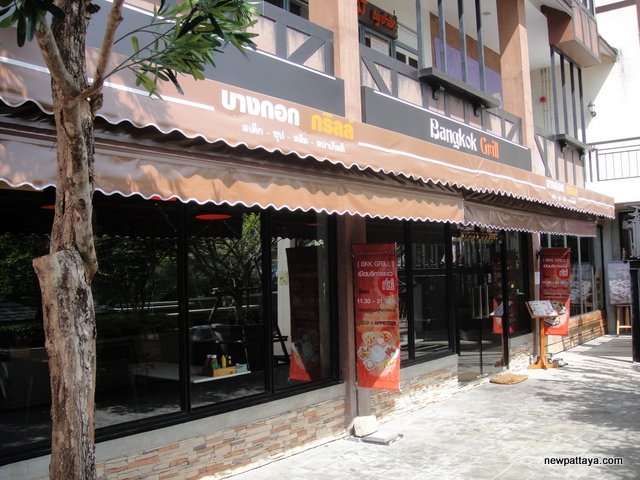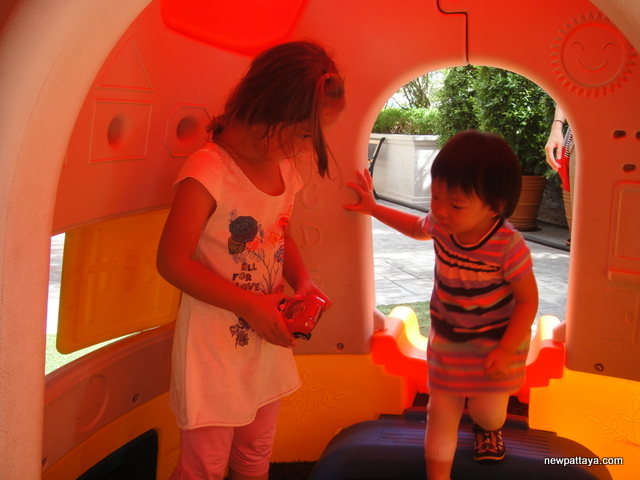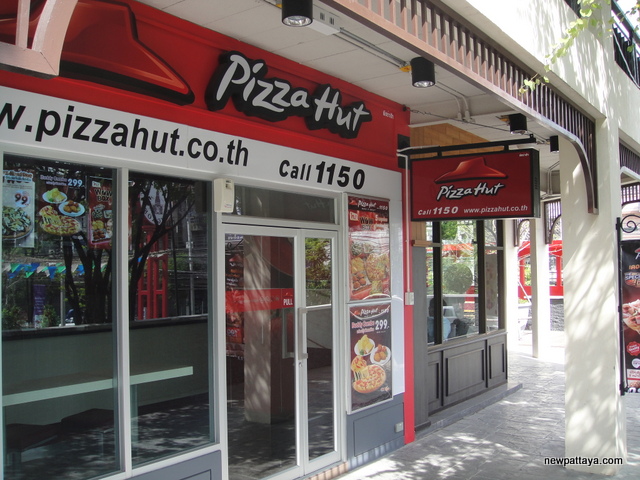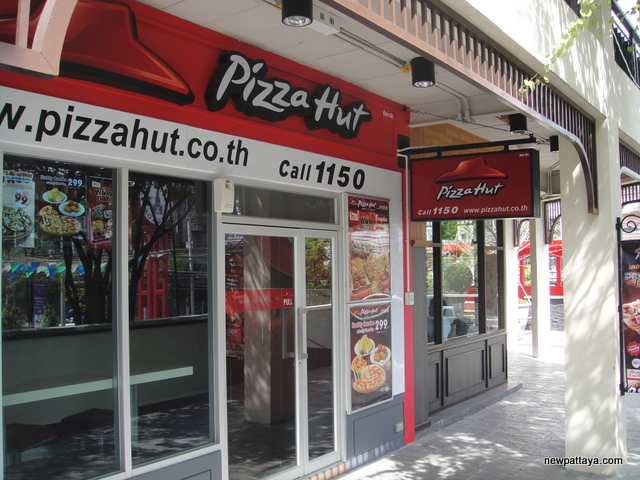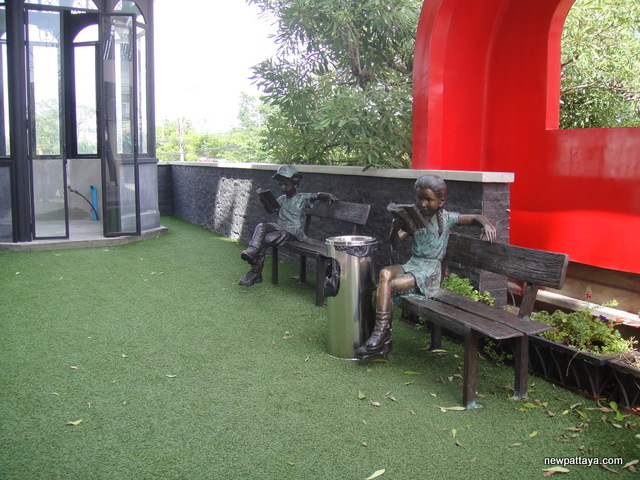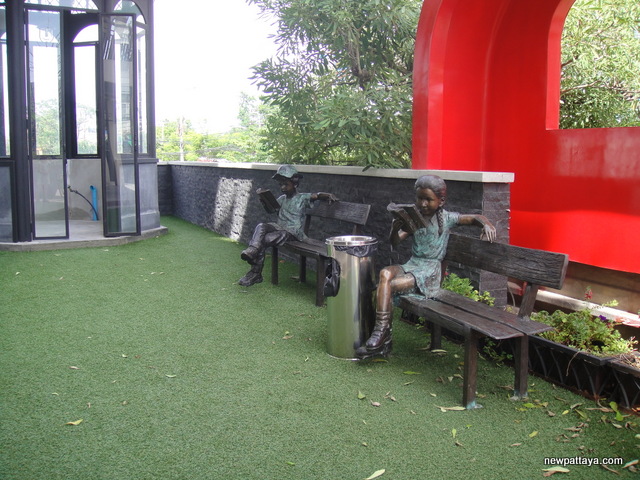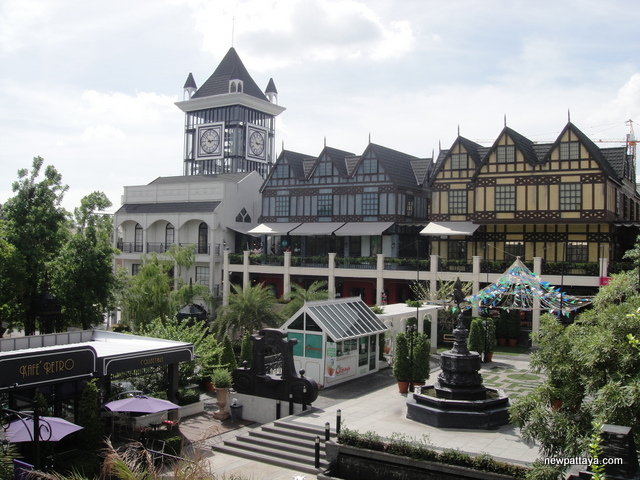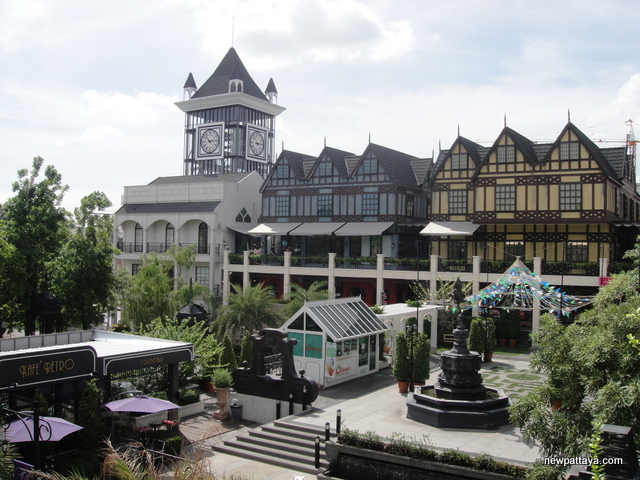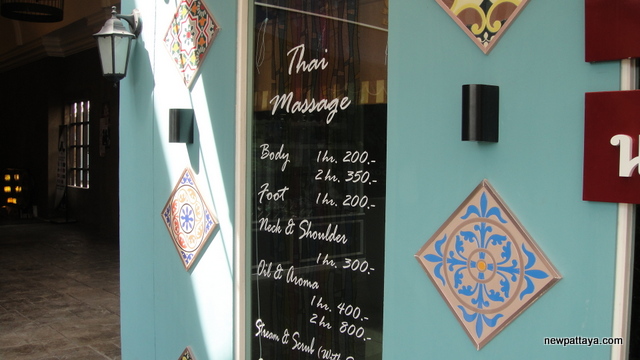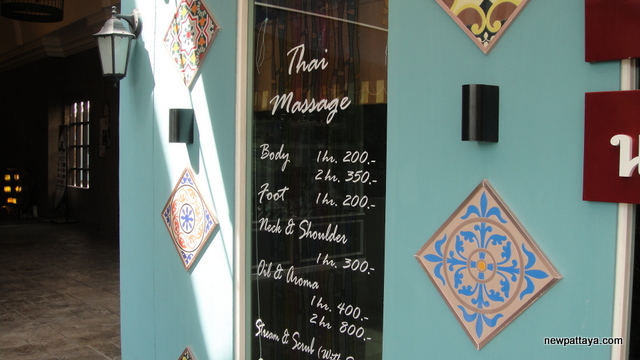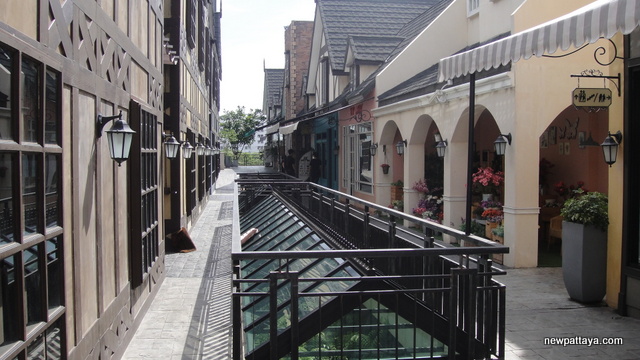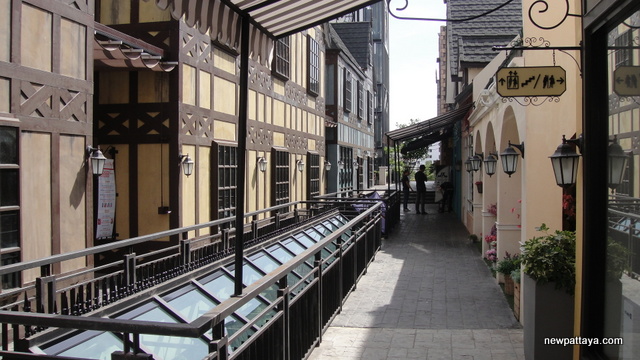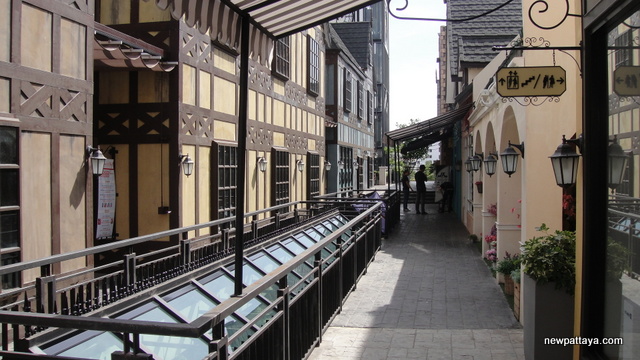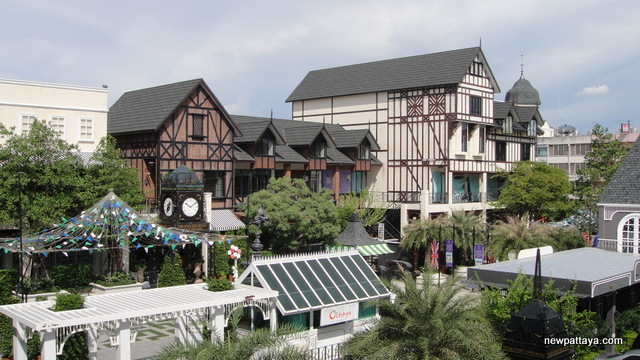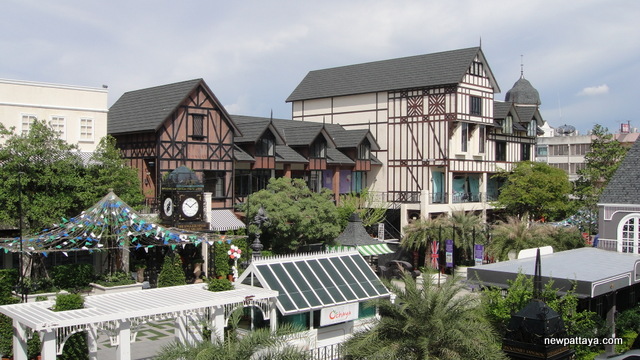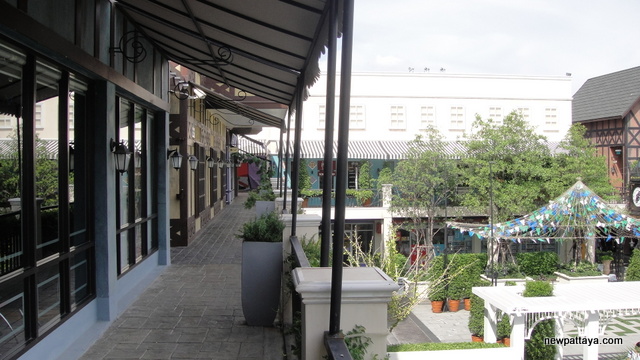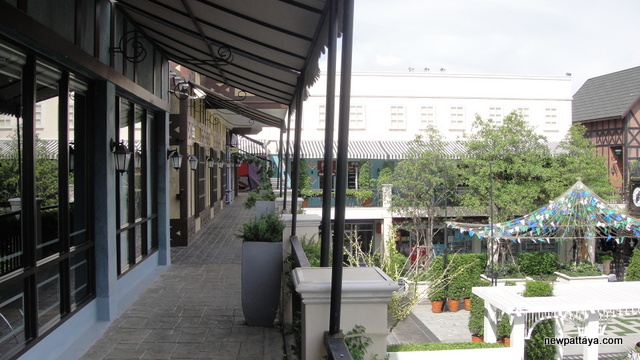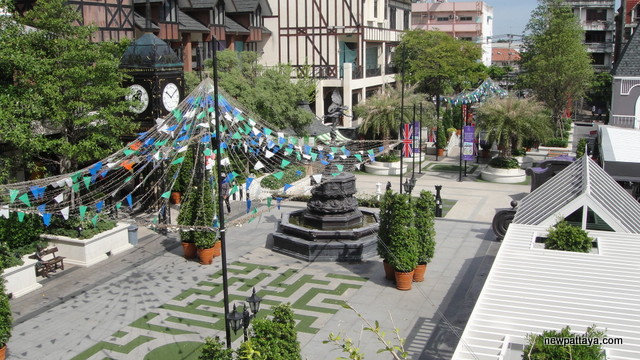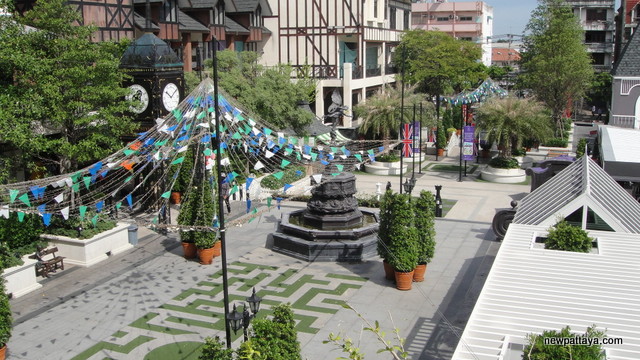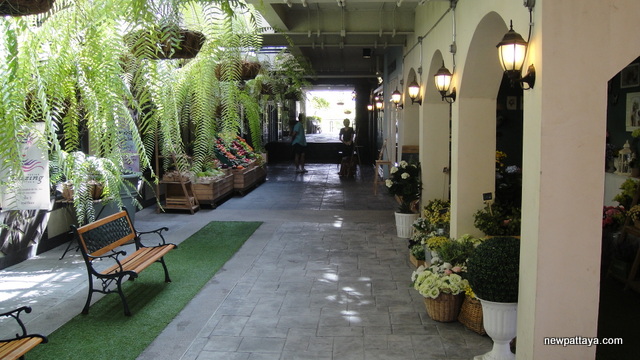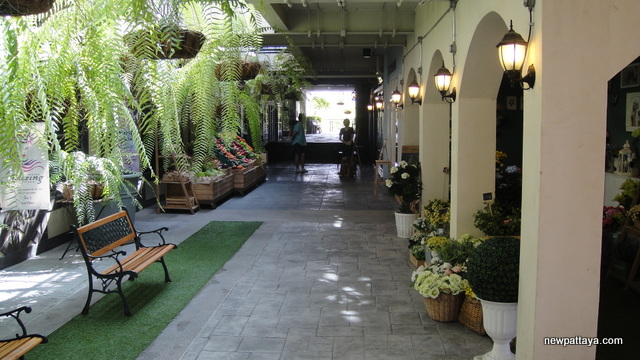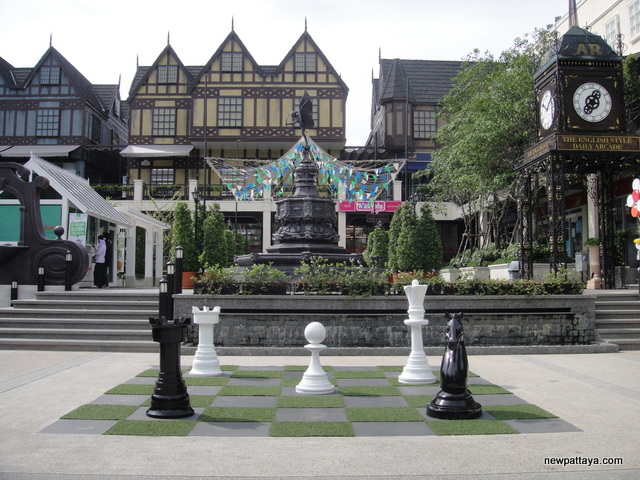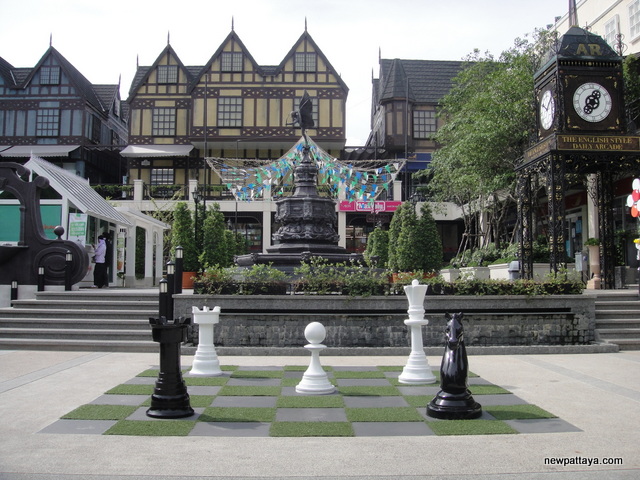 This is Picadaily Bangkok in December 2011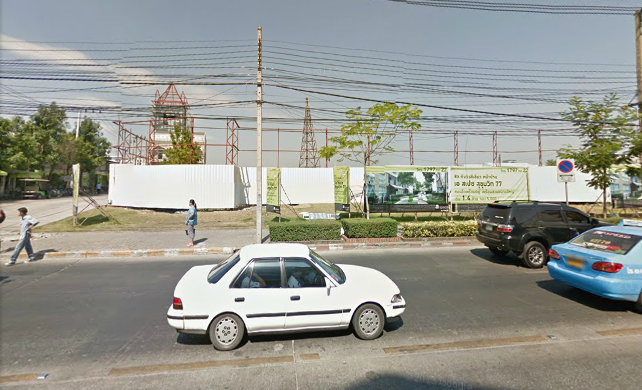 Want more information?