Pearl Bangkok is a 25-storey office building located next to Ari BTS Station. There will be three underground floors and the structure has a height of 150 meter. This is a 3 billion baht project by Pruksa Real Estate. Pruksa will be headquartered in the building. The project is owned by TCT Co Ltd, a company owned by Thongma Vijitphongpun. The building has an oval shape, this definitely is an unusual architectural design. An unusual building but not a unique one, perhaps the architect was inspired slightly by The Gherkin in London?
• Construction management: Stonehenge Inter
• Architect: Palmer & Turner (Thailand)
• Interior designer: Leo International Design
There is no doubt the developer wanted an iconic building. Only the future will tell if they are able to succeed with that goal. Will Pearl Bangkok be as famous as The Gherkin?
• Main Contractor: RTH Construction Co.,LTD.
Construction started in 2014 and the project is expected to be completed in 2017.
In the online media:
• Pearl Bangkok – a landmark green building [The Nation – 13 March 2015]
Published 4 May 2016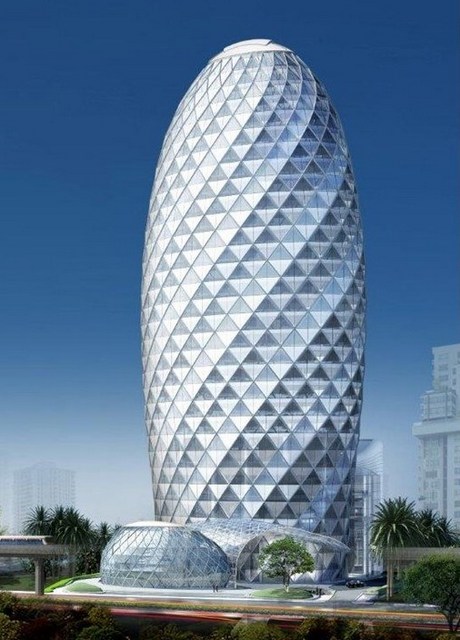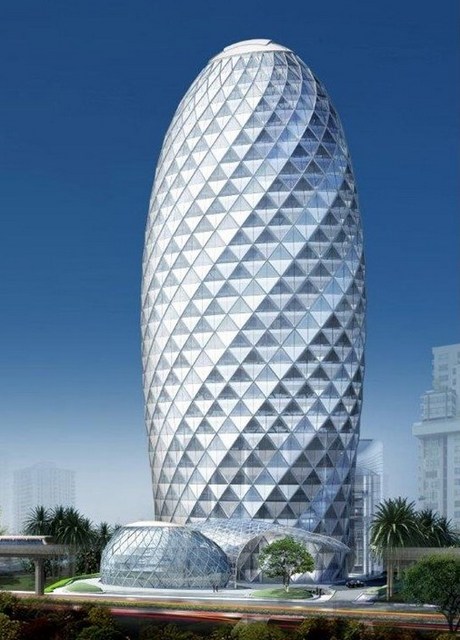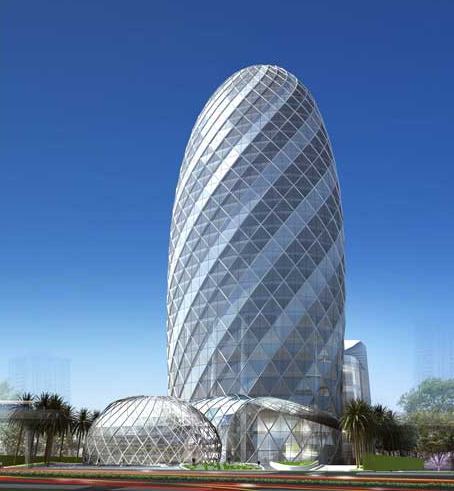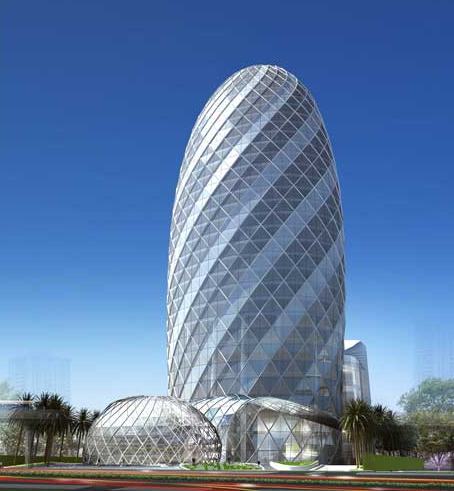 The pictures were taken 28 April 2016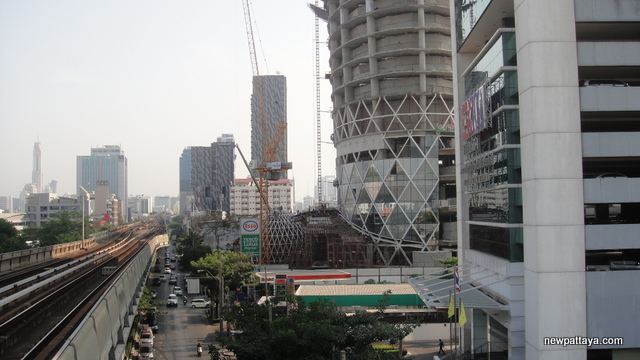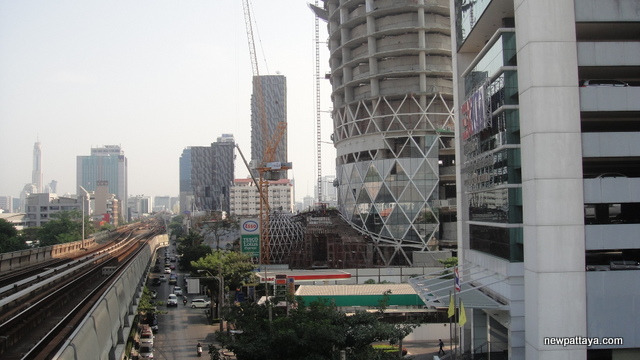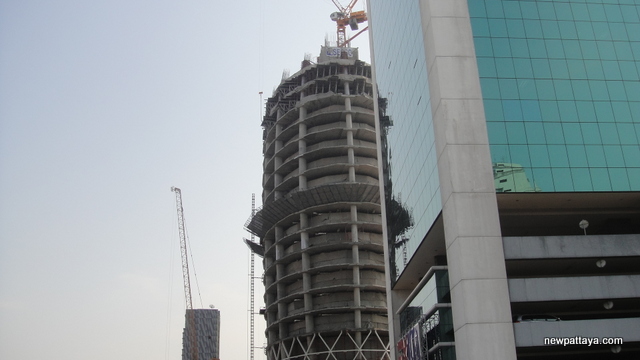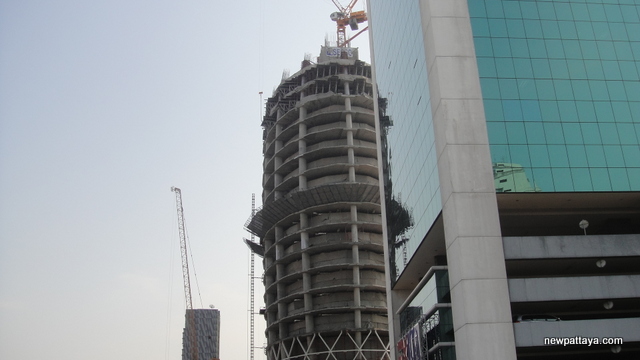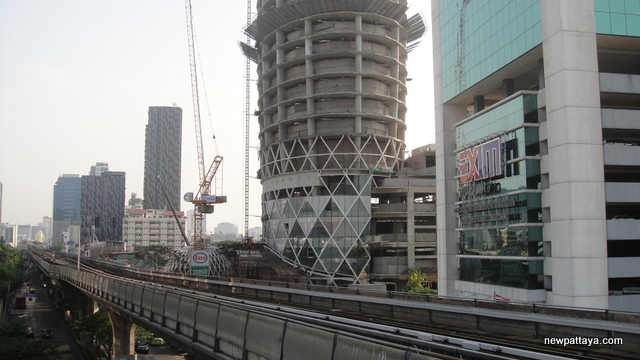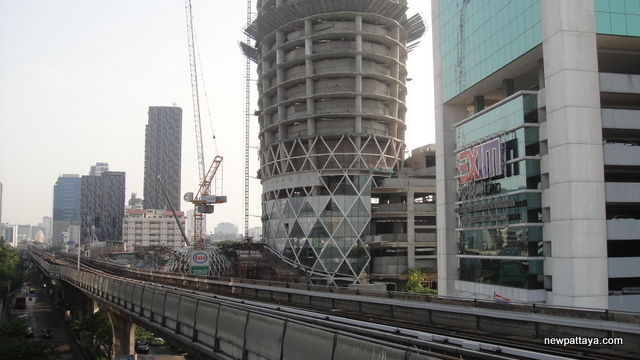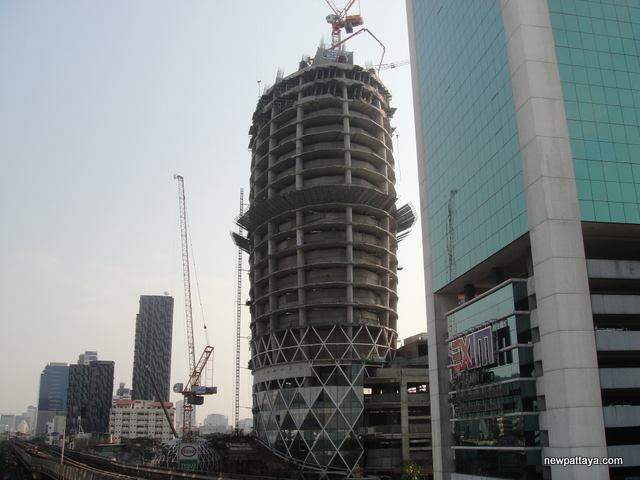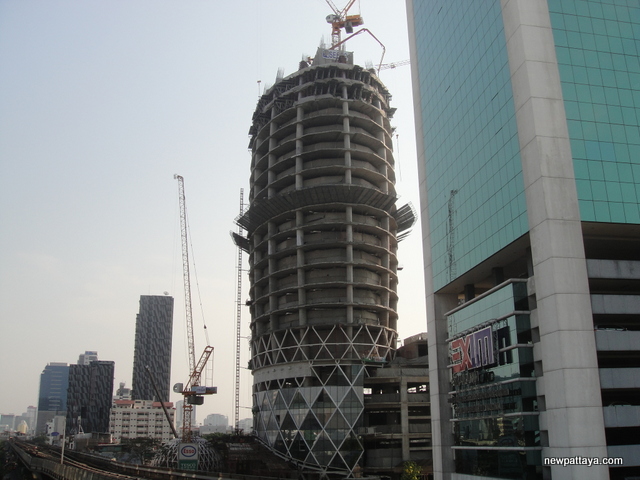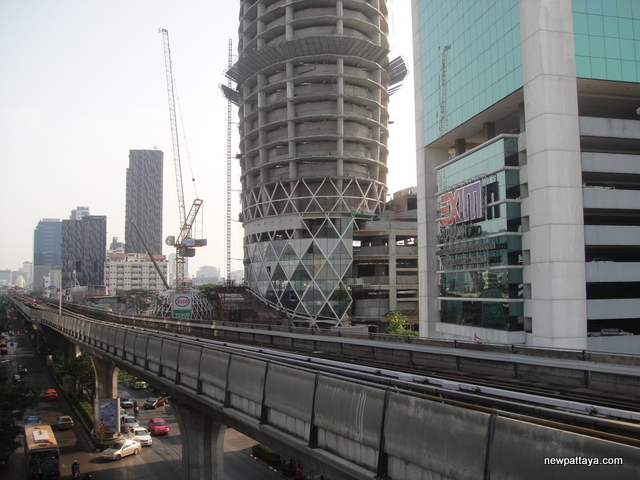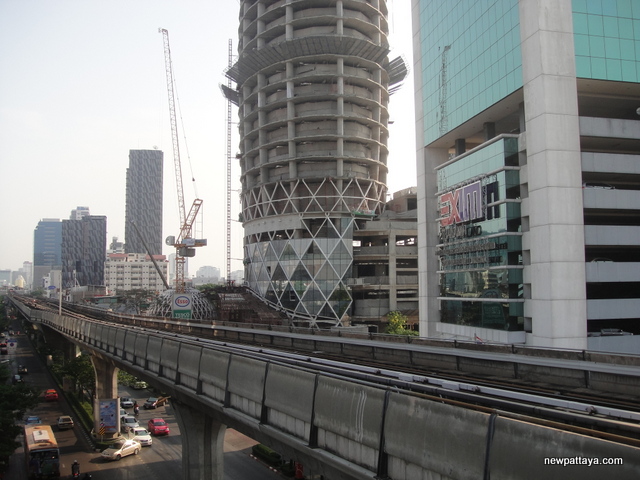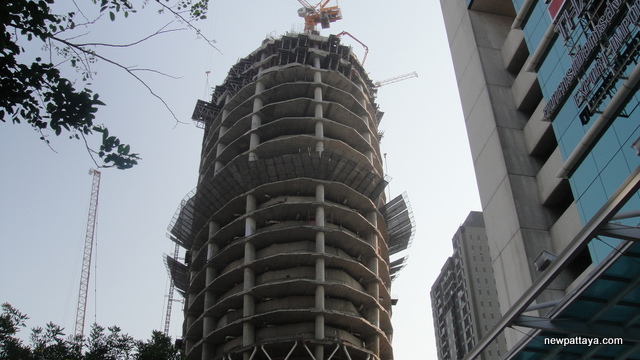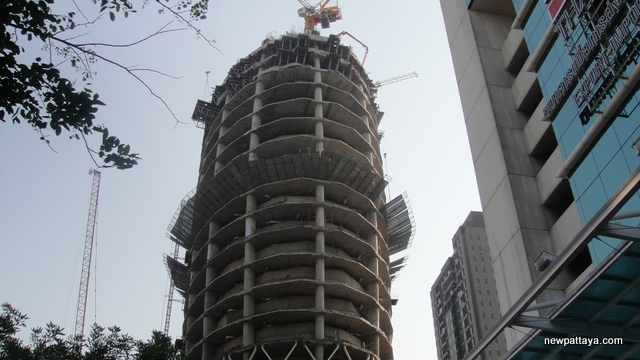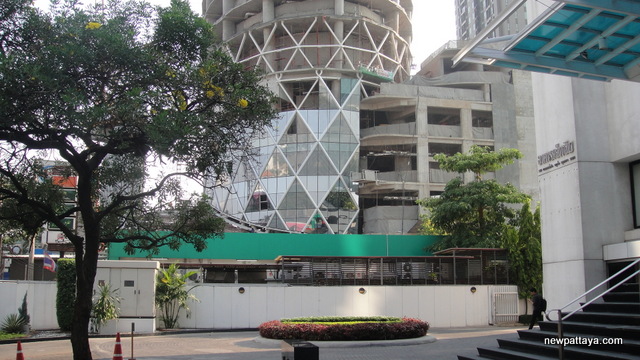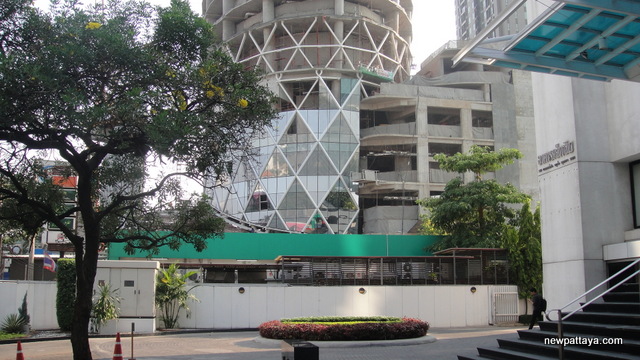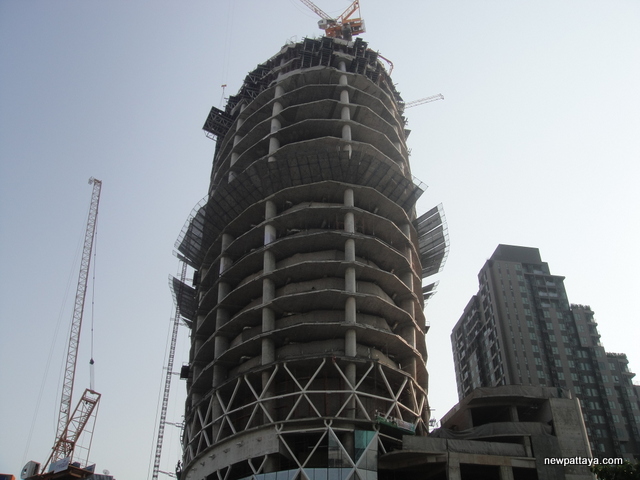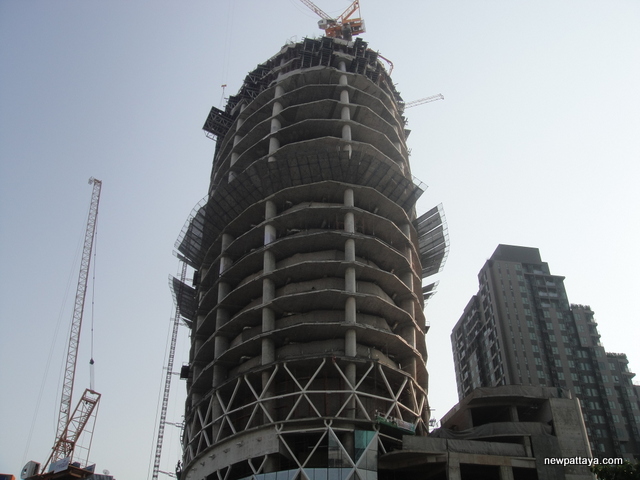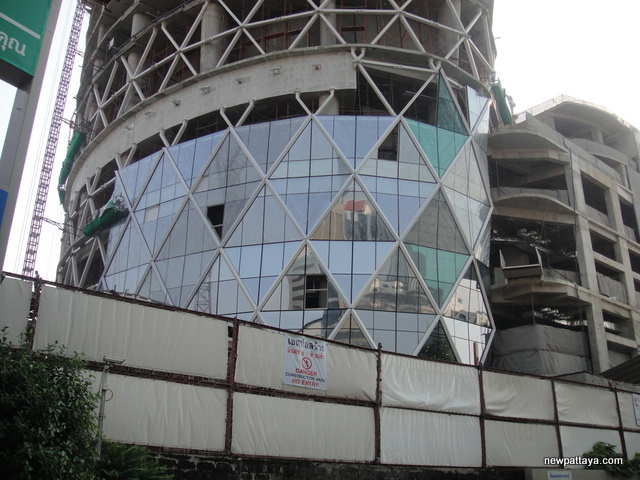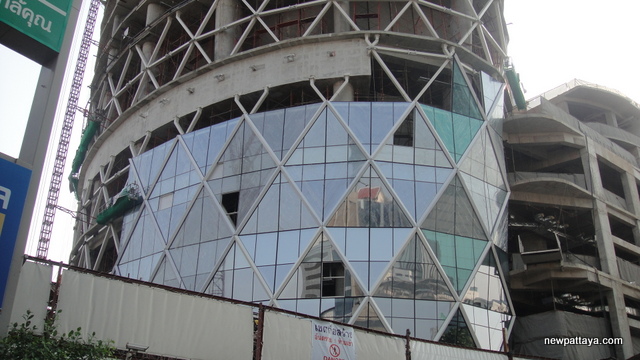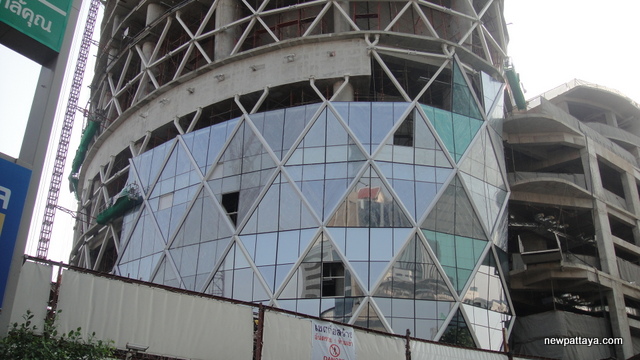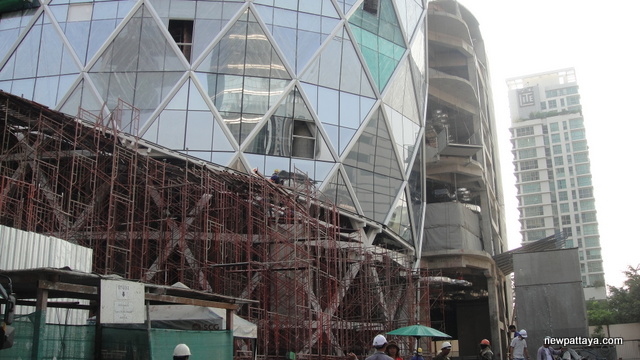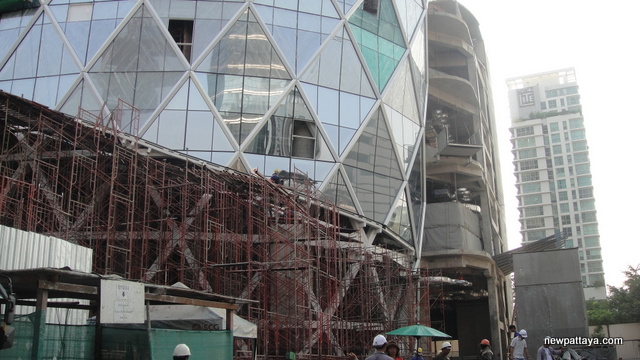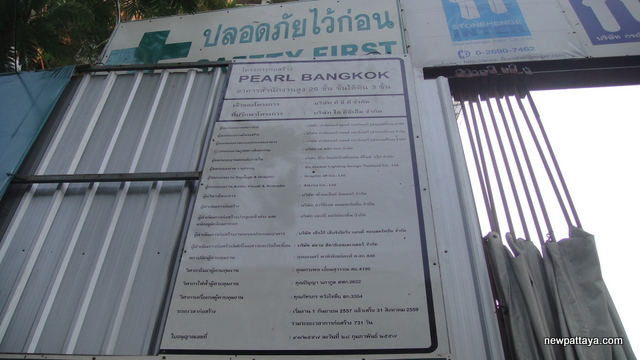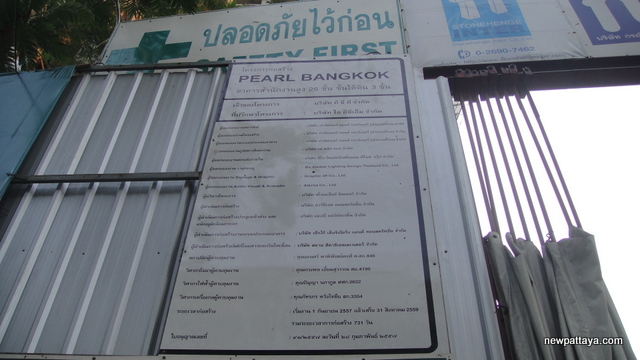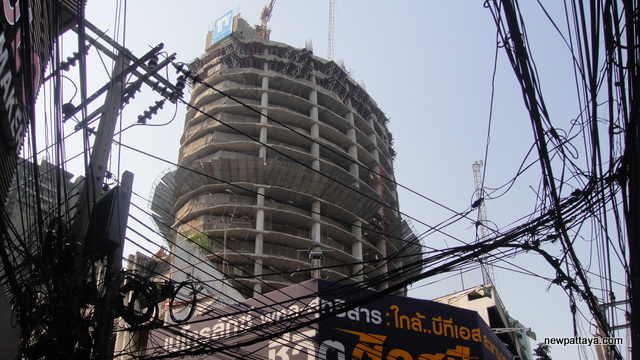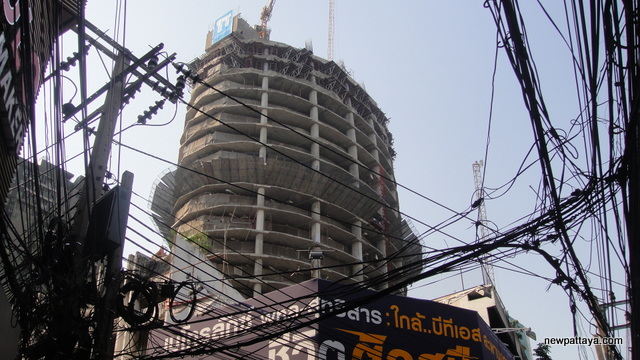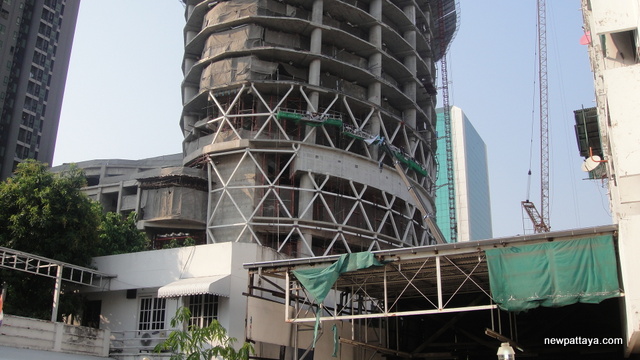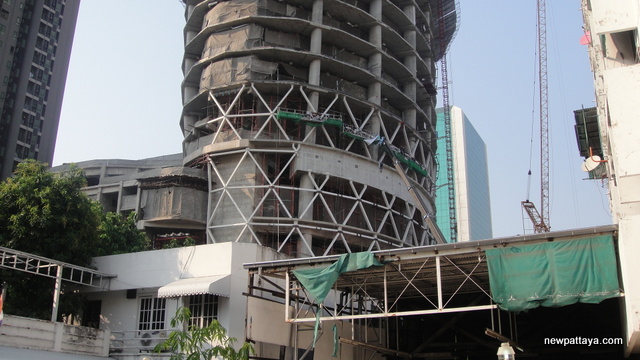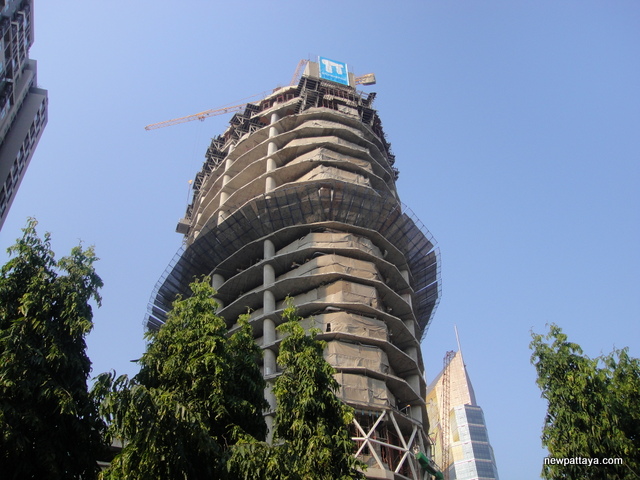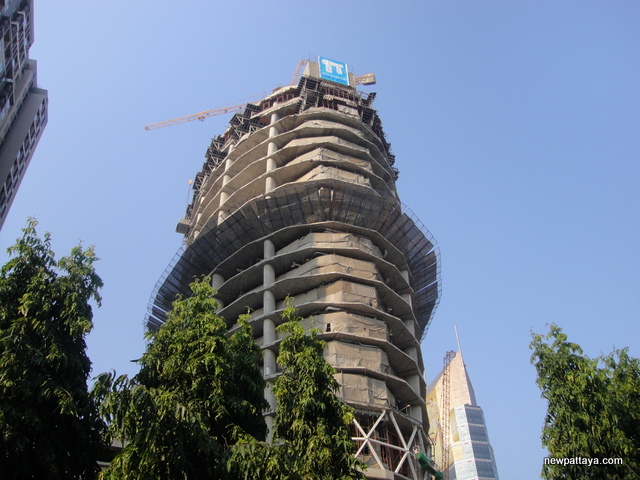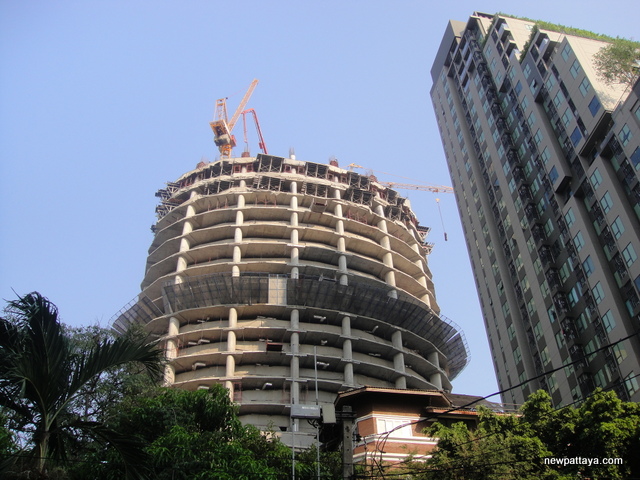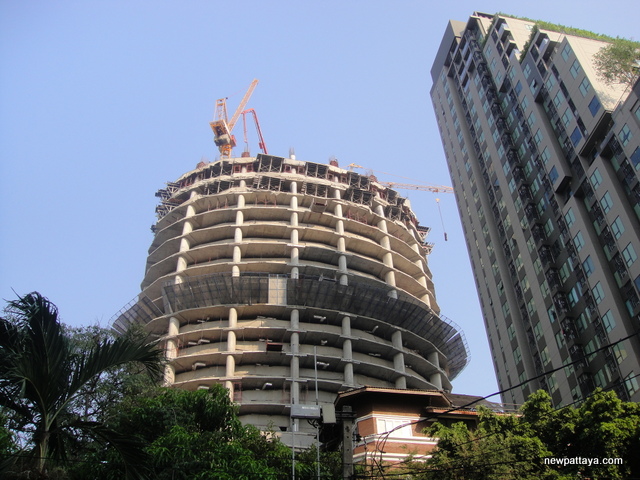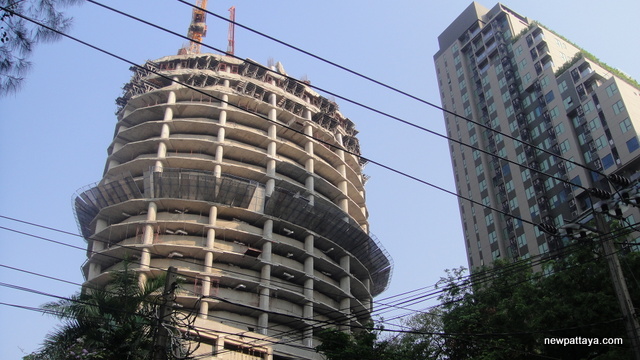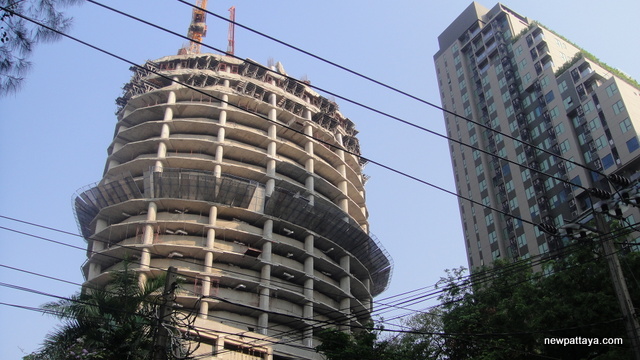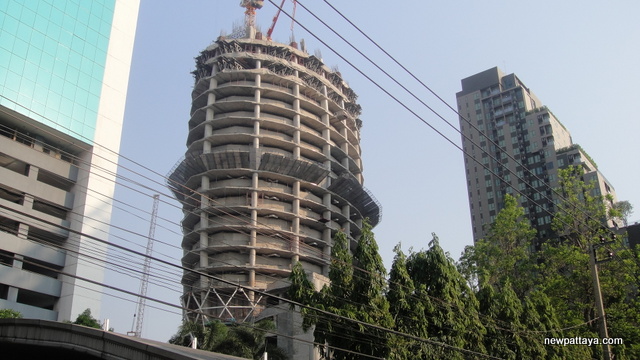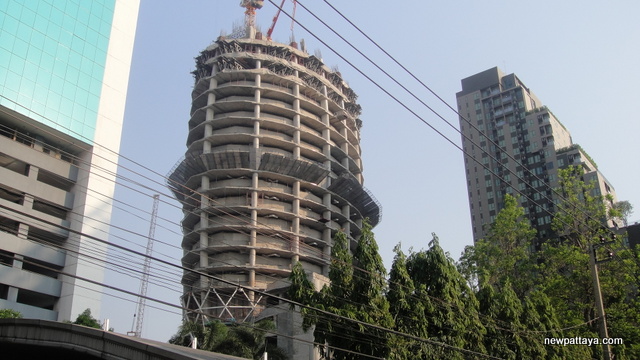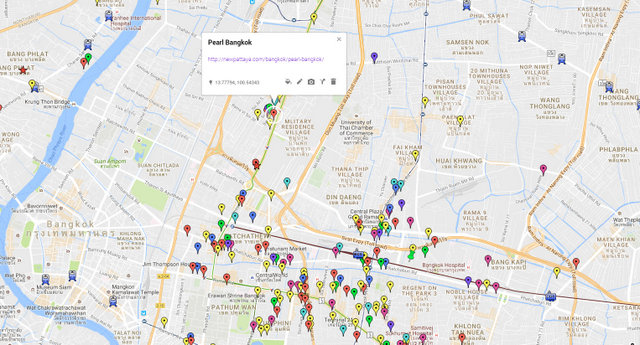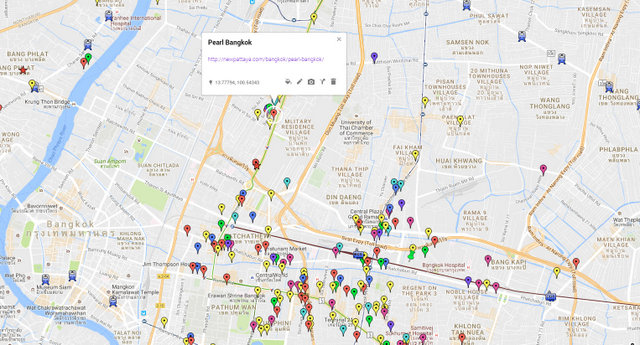 Want more information? Contact us on FACEBOOK