The MRT Yellow Line is a new 30 km long elevated Skytrain line with about 22 stations. This may be a monorail line. Monorail is a totally wrong solution for such a densely populated area. But much faster and cheaper to build. Not suited for Bangkok, I wish they would not go ahead with a monorail system. A shame they don't listen to sense, there are plenty of stubborn people all over the world.
The MRT Yellow Line starts at the intersection of Ratachadapisek Road and Latprao Road. It is important to note that this is an interchange station, here the MRT Yellow Line will interchange with the MRT Blue Line at Latprao station.
The MRT Yellow Line runs along Latprao Road to Bang Kapi where you will find The Mall Shopping Complex. This is a very important junction where four important roads meet: Latprao Road, Serithai Road, Srinakarin Road and Ramkhamhaeng Road.
This is where the MRT Yellow Line changes direction and runs along Srinakarin Road all the way to Theparak Road in Samut Prakan.
On Srinagarin Road the MRT Yellow Line will interchange with the Airport Rail Link at Hua Mak Station. Soon after Srinagarin Road will intersect with Sukhumvit Soi 77 and in that area you will find the Seacon Square Shopping Complex followed by Paradise Park Shopping Center.
There will be a station near Seacon Square.
At the Theparak Road intersection the MRT Yellow Line will leave Srinagarin Road and run along Theparak Road until it teminates at Samrong Station.
It is also important to notice that Samrong Station is an interchange station where the MRT Yellow Line will meet the BTS Sukhumvit Line.
Read about new train lines in Bangkok:
Published 5 October 2013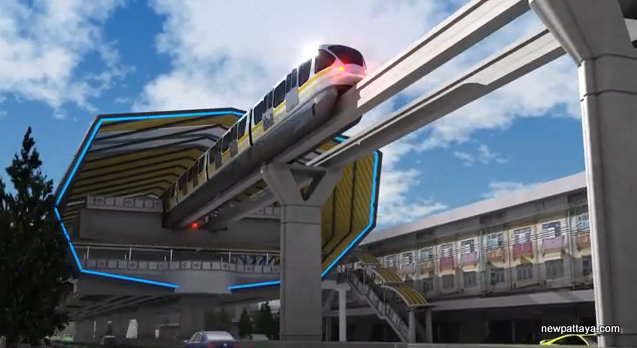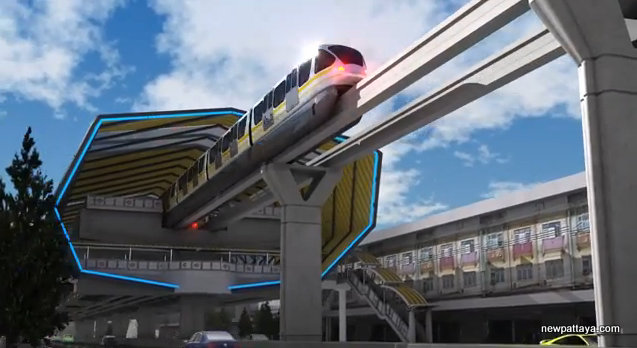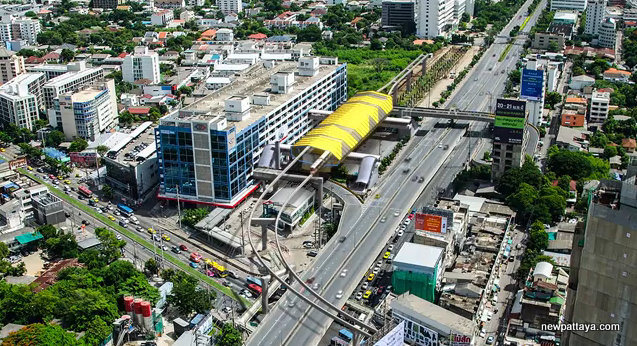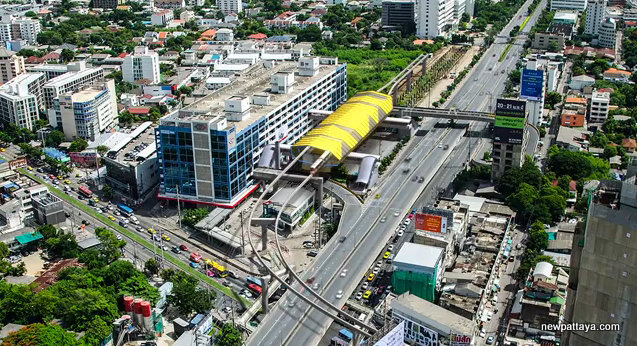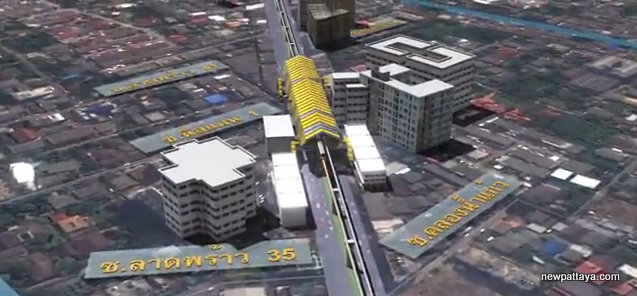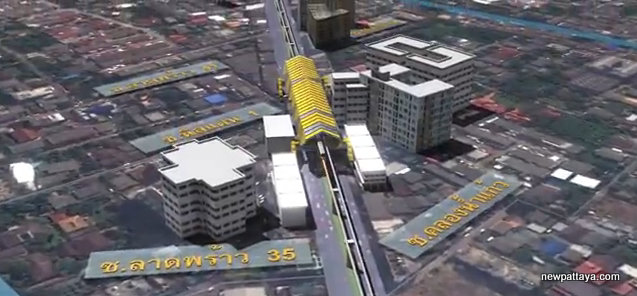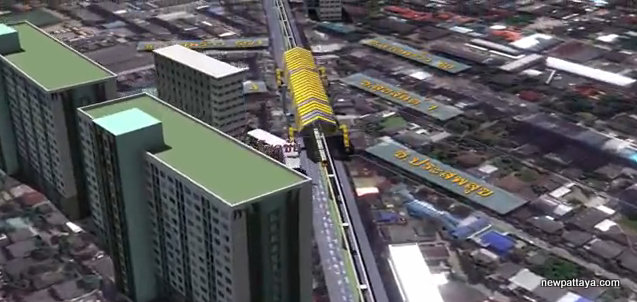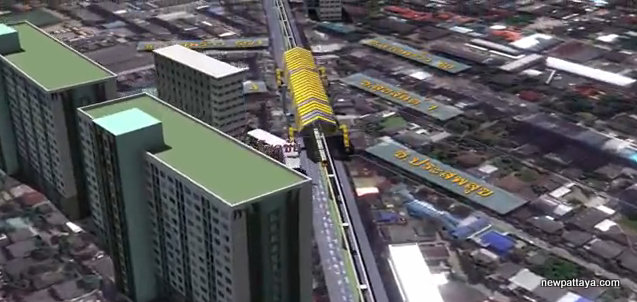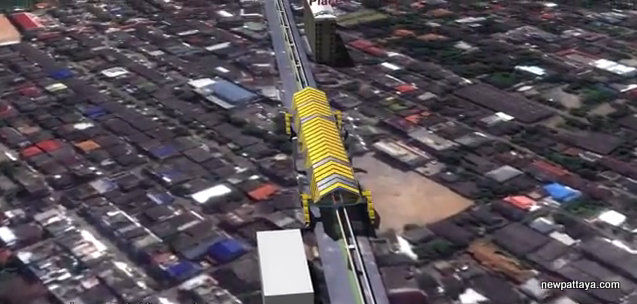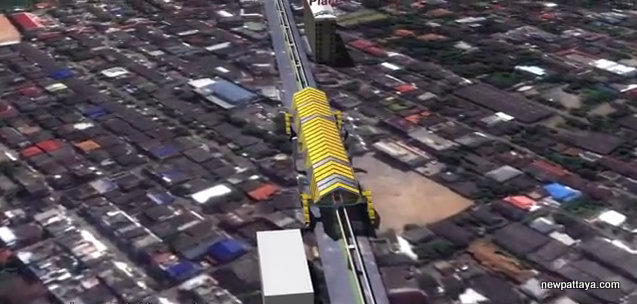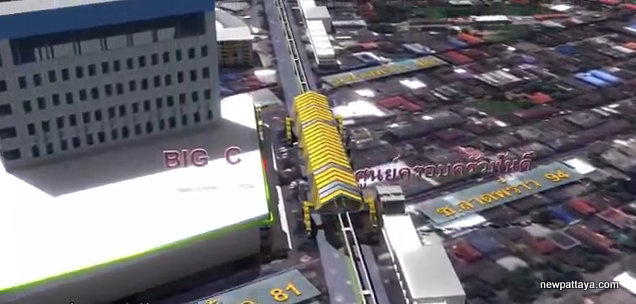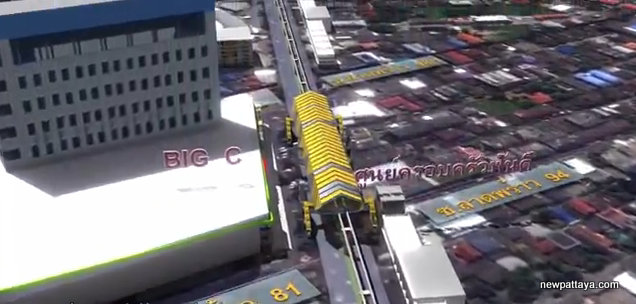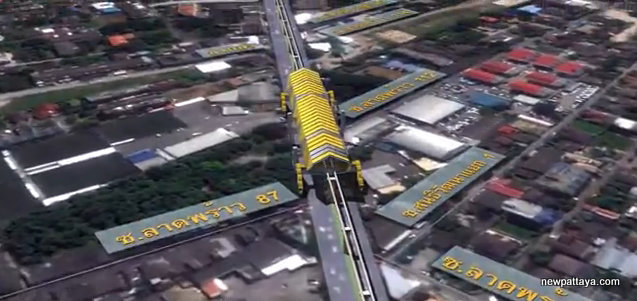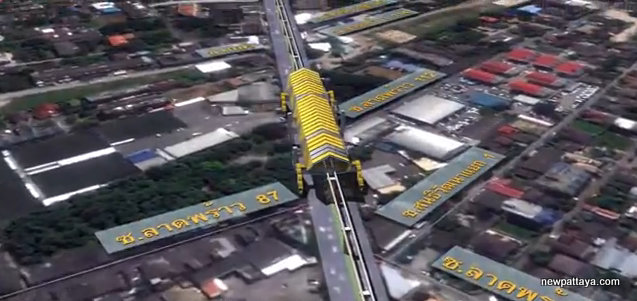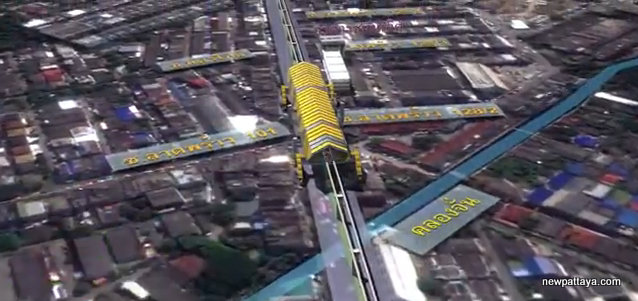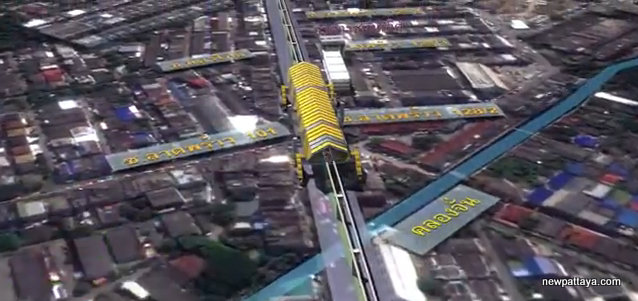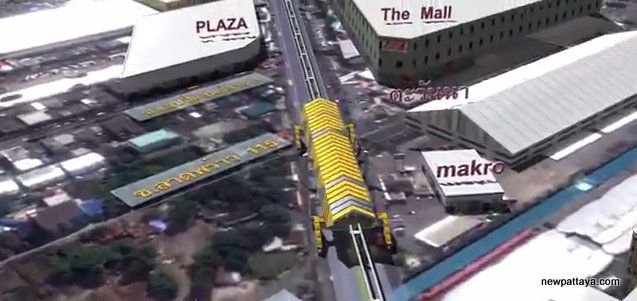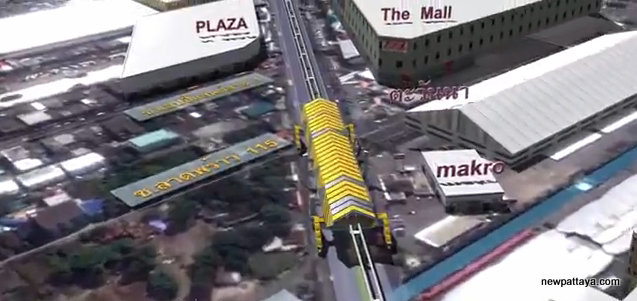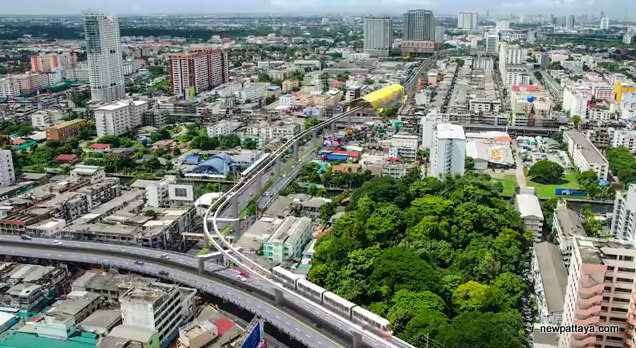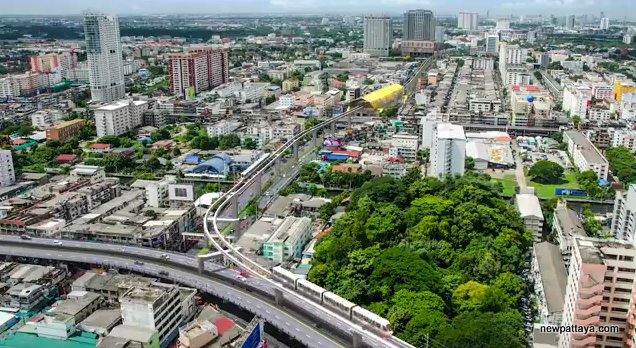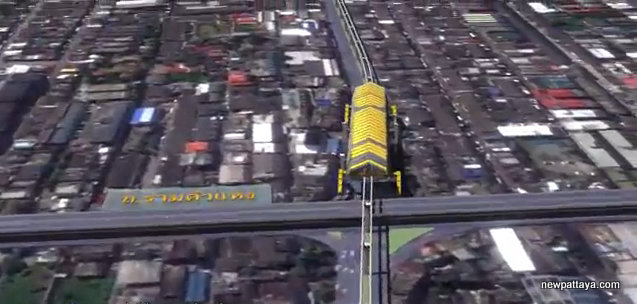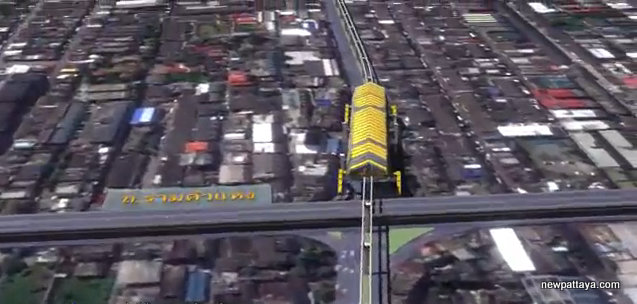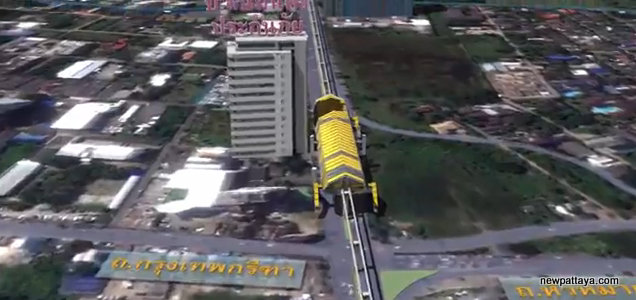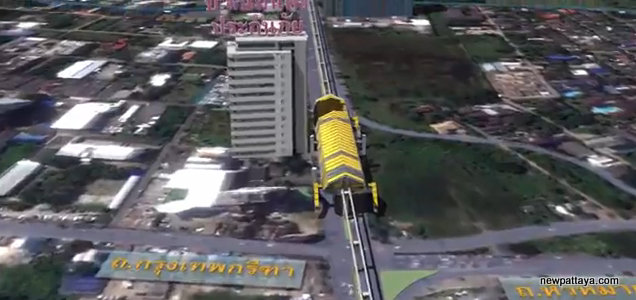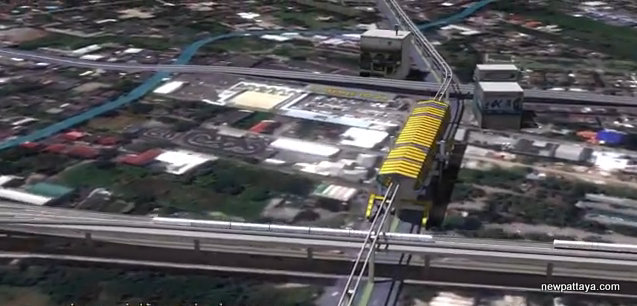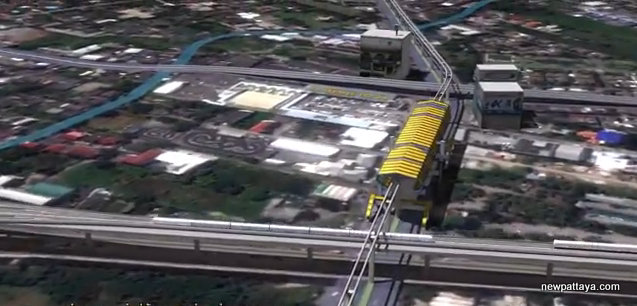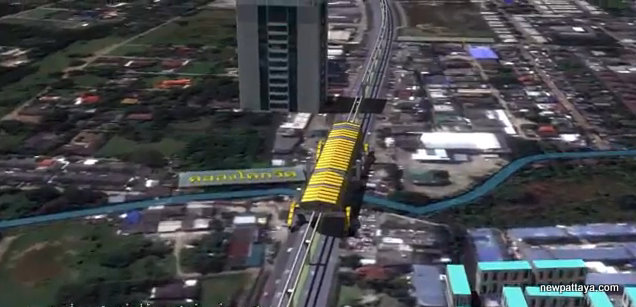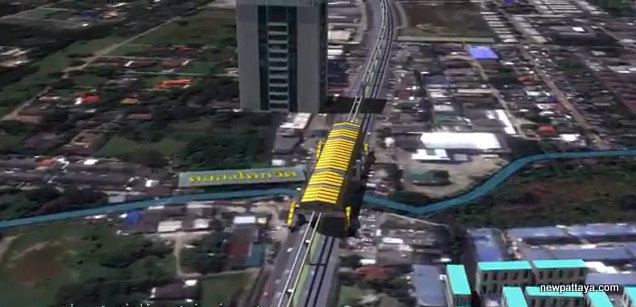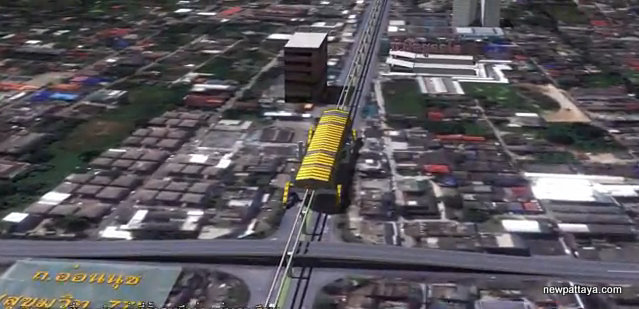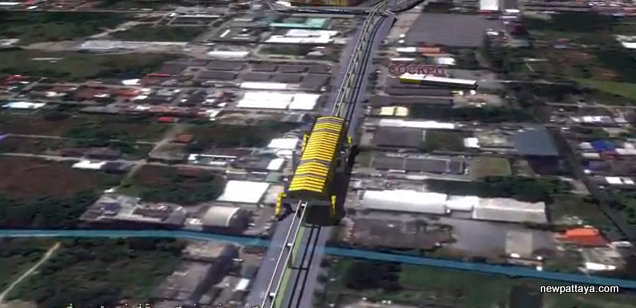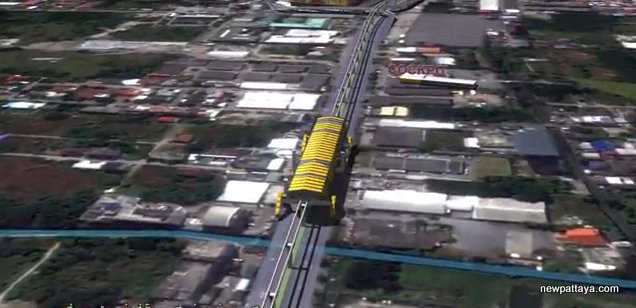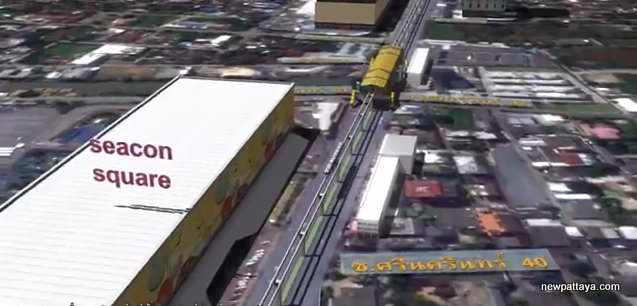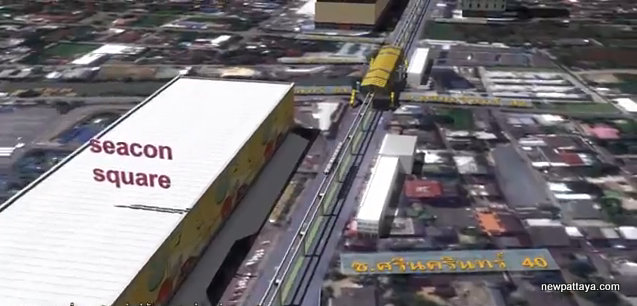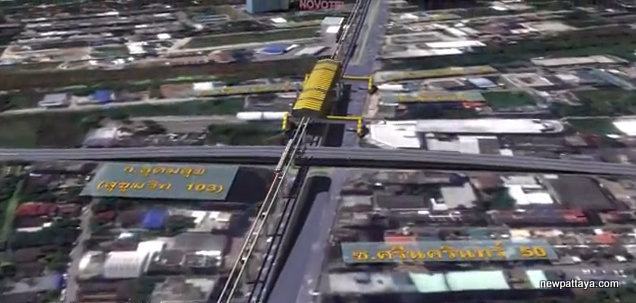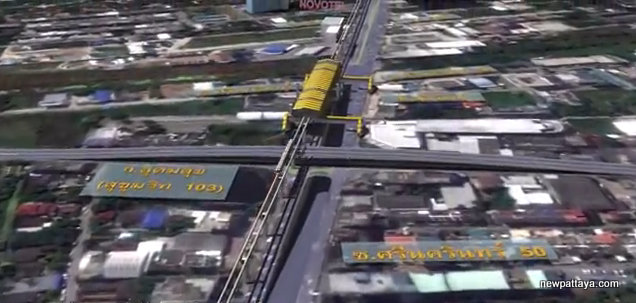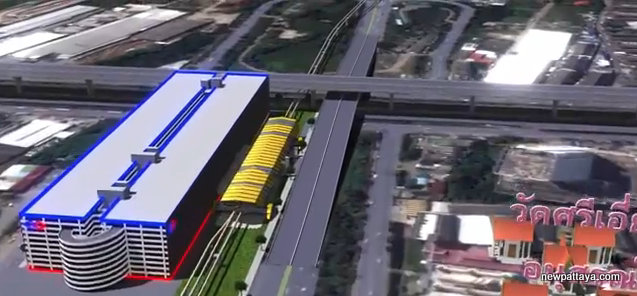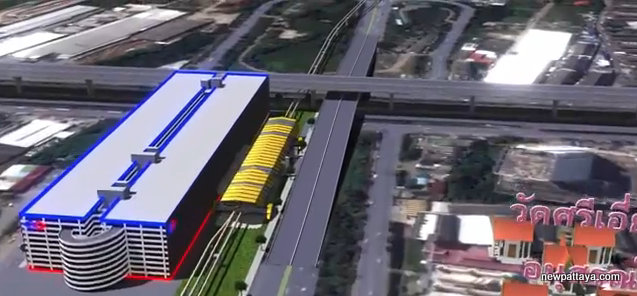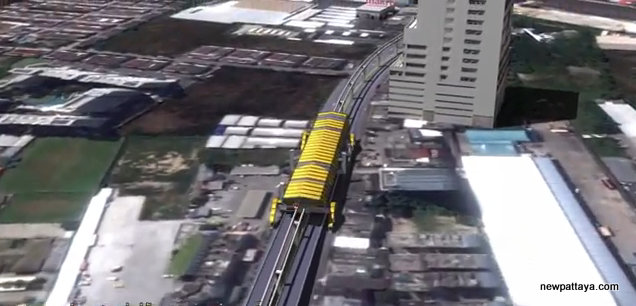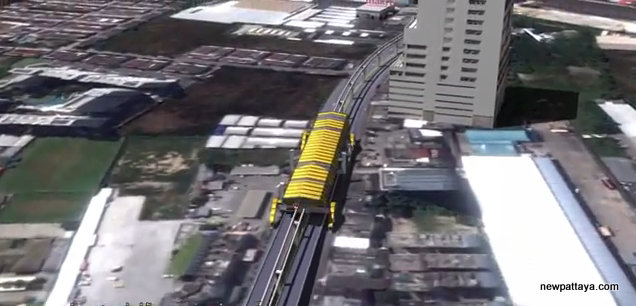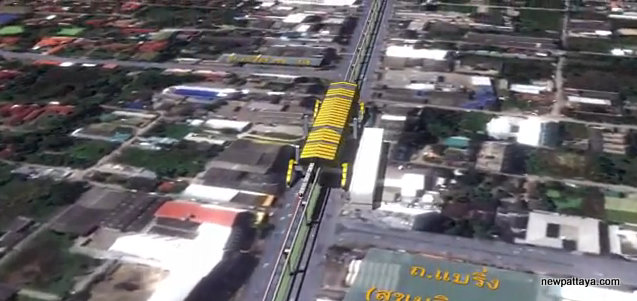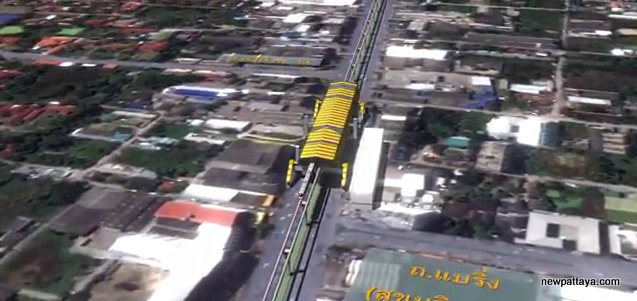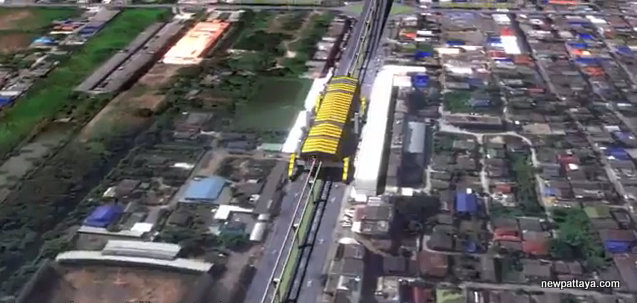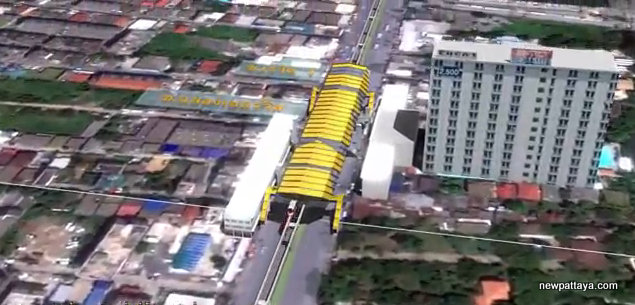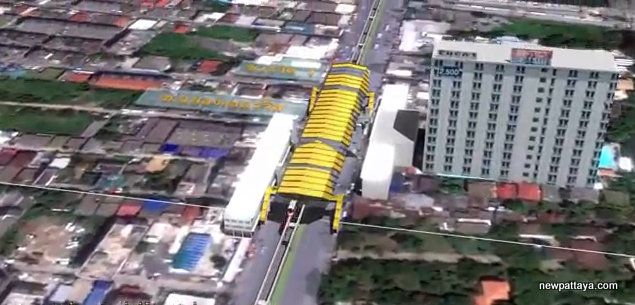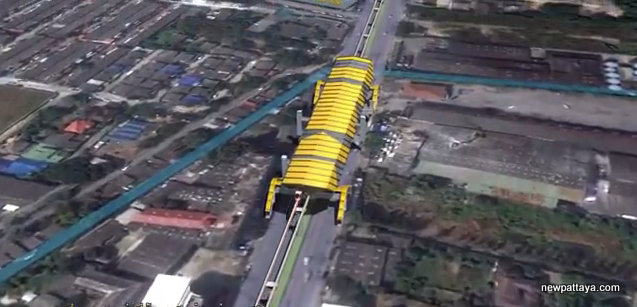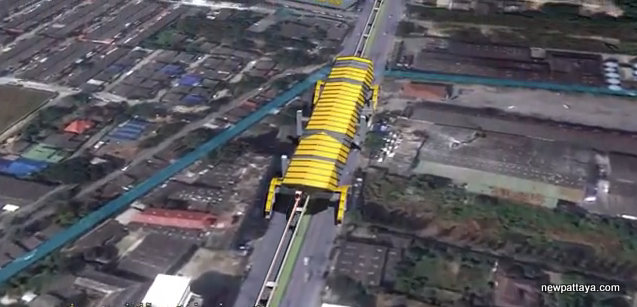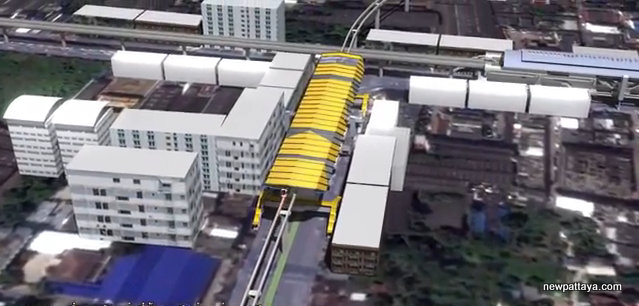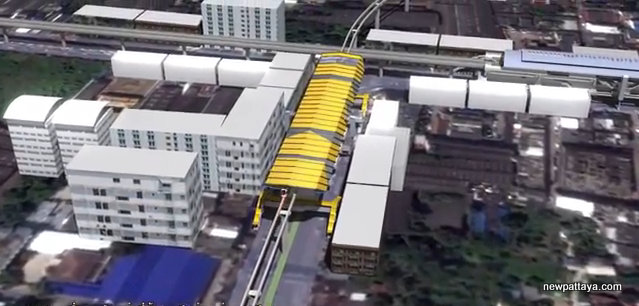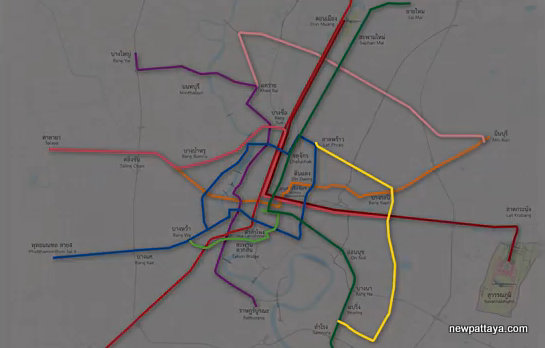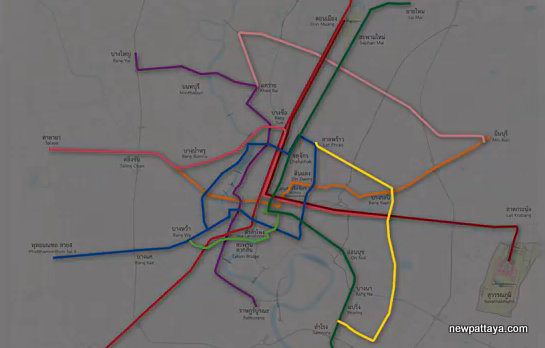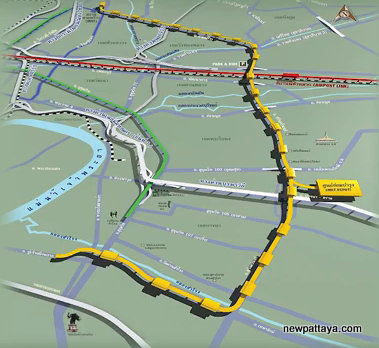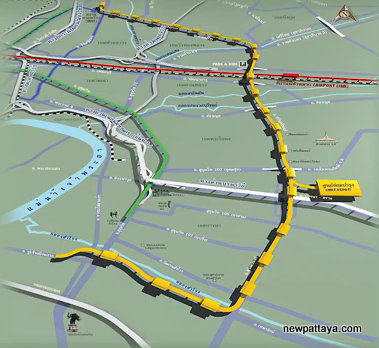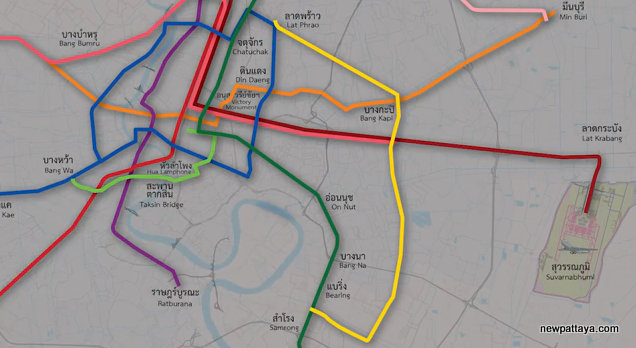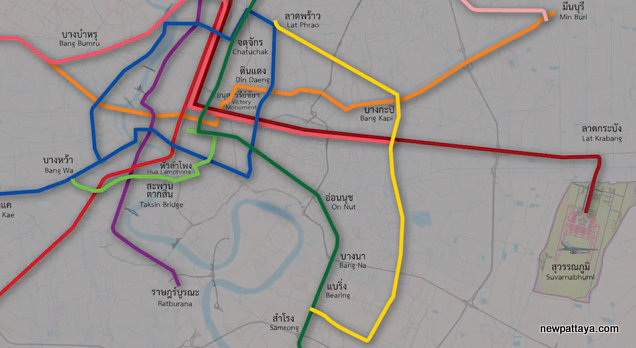 All Yellow Line Stations
1. Ratchada Station – connecting with Ladprao subway station
2. Phawana Station
3. Choke Chai 4 Station
4. Lad Phrao 65 Station
5. Chalong Rat Station
6. Wang Thong Lang Station
7. Lad Phrao 101
8. Bang Kapi
9. Lam Salee Intersection
10. Sri Kritha
11. Patthanakarn – connecting with Airport Rail Link
12. Klong Kelantan
13. Sri Nut
14. Sri Nakharin 38
15. Rama 9 park
16. Sri Udom Station
17. Sri Iam Station – Maintenance center and Park and Ride
18. Sri La Salle Station
19. Sri Bearing Station
20. Sri Dan Station
21. Sri Thepha Station
22. Thipphawan Station
23. Samrong Station
Want more information?