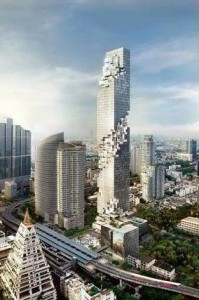 MahaNakhon ((มหานคร) is an ultra luxury skyscraper under construction in the Sathorn area of Bangkok. MahaNakhon which is a 19 billion baht landmark project is directly fronting Chong Nonsi BTS Station and you are able to follow the construction from this BTS station.
• MahaNakhon is on FACEBOOK
MahaNakhon will become the tallest building in Bangkok at 313 metres (1030 ft) and 77 floors, surpassing Baiyoke Tower II's record of 304 metres (997 ft). In comparison The River by Raimon Land is a 258 meter (846 ft) tall skyscraper that was completed in 2012.
MahaNakhon will have a unique pixelated facade, it will be a glass tower with a cuboid-surfaced spiral cut into the side of the building.
The development will be comprised of MahaNakhon Square, an outdoor landscaped public plaza, the 7-storey MahaNakhon CUBE Lifestyle and Retail Center which is a 10.000 square meter upscale retail centre with restaurants, cafes and marketplace, The Ritz-Carlton Residences Bangkok with 200 extraordinary apartments managed by The Ritz-Carlton Hotel Company with five-star amenities for all residents and finally The Bangkok Edition Hotel with 159 rooms managed by The Ritz-Carlton Hotel Company in a collaboration between Marriott International and renowned hotelier Ian Schrager. The top of the tower houses a multi-level three-floor Terrace Bar & Restaurant with dramatic double-height spaces and a rooftop outdoor bar with sweeping 360° views of the skyline and river, floating 311 meters above the city.
The Ritz-Carlton Residences Bangkok comprise a mix of two-to-five bedroom homes.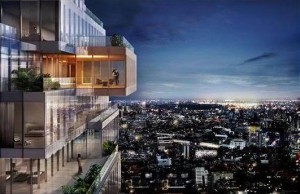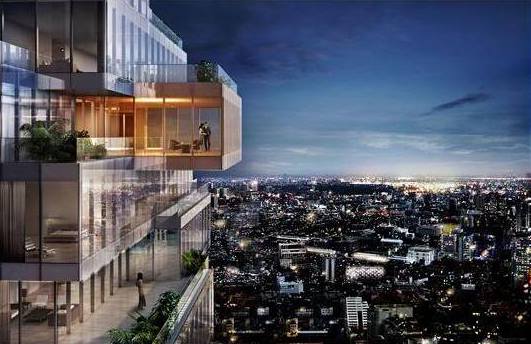 MahaNakhon is a joint venture project by Pace Development and Israel-based multinational Industrial Buildings Corporation PLC, IBC is owned by the Fishman Group. MahaNakhon was announced on 23 July 2009 so it has been around for a while, not exactly a new project. The team includes German architect Ole Scheeren, best known for his prestigious CCTV Tower in Beijing, and Bouygues Thai which is the main building contractor. Scheeren is also a partner of OMA (Office for Metropolitan Architecture).
The project management and construction management is by Archetype Group, a multidisciplinary construction consultancy with a core services portfolio including Architecture; Urban and Master Planning; Civil, Structural, Mechanical & Electrical Engineering; Project & Construction Management, and Cost Management. This is a global company with many projects particularly in Vietnam. In Thailand we have seen the company operating in Koh Samui and not much in Bangkok, obviously that will change and we will all get to know the french guys at Archetype Group much better.
Mr. Sorapoj Techakraisri is the Chief Executive Officer of Pace Development Corporation Plc. Pace Development held a 3-day campaign in Dubai during 20-22 April 2013 with over 120 investors attending who were interested in investing in luxury residences in Bangkok. They advertised in Dubai's newspapers one week before the roadshow and as a result they succeeded in selling 10 units worth totally 420 million baht. Pace Development offered buyers in Dubai two choices for its MahaNakhon condo project at the roadshow: fully furnished units or a yearly 5% minimum return guarantee.
The buyers find it reassuring to invest behind the Ritz-Carlton Residences brand. The buyers also know this is an iconic building in an excellent location, a building that will become Bangkok's tallest landmark.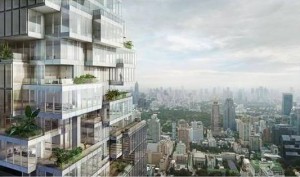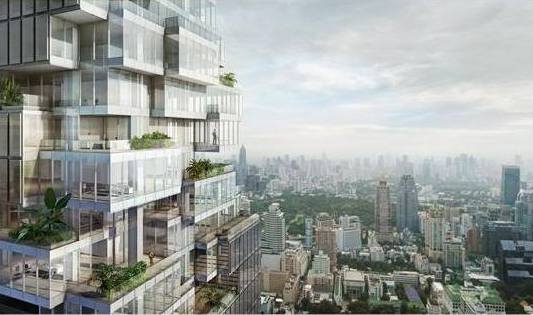 The roadshow was created by Dubai-based buyer Asgar Shakoor Patel, who acquired five units at the MahaNakhon worth 800 million baht in 2013.
Mr Patel, the 20th-richest Indian in the Gulf Corporation Council (GCC) ranked by Arabian Business magazine, is the group chairman of the House of Patels, an Indian investment group in transport, logistics, property and finance. House of Patels is also the Middle East sales agent for MahaNakhon.
A large penthouse at The Ritz-Carlton Residences of around 1500
square metres was sold in Bangkok in January 2013 for 480 million baht, making it the largest and highest price condominium ever purchased in Thailand.
During a 3-day campaign in Hong Kong in January 2013 they sold seven residences at around 36 million baht each, the Hong Kong roadshow generated a total of 240 million baht in sales.
The construction of MahaNakhon was scheduled to start in the third quarter of 2009 and was expected to be completed in early 2013. Clearly that did not go exactly according to the plan since by July 2013 MahaNakhon has not started rising yet. To be fair, construction work on the skyscraper is about to go above ground by July 2013.
The project will house Bangkok's tallest structure, rising 77 floors. Pace Development Corp is also famous for its other inner city project, Saladaeng Residences which is located in the same part of Bangkok, in the Silom – Sathorn Central Business District.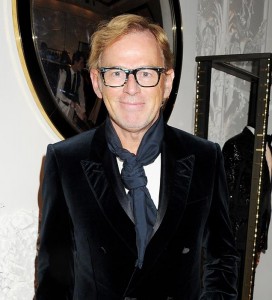 Thailand's first Ritz-Carlton Residences will feature 200 residences that are part of the mixed-use MahaNakhon development created by The Office For Metropolitan Architecture. Residents will enjoy outstanding facilities and privacy, and unique design features including skyboxes, terraces, double height ceilings, duplexes and interiors by David Collins Studio. David Collins died aged 58 on Tuesday the 17th July 2013 following a short but valiant battle with cancer.
The condominiums at The Ritz-Carlton Residences Bangkok will be available under a 103-year lease. This is NOT a freehold development, this is a leasehold project and perhaps that might deter some smaller investors – it suffices to say the rules are very different in the ultra luxury property segment.
• Follow MahaNakhon on my FACEBOOK
• Follow MahaNakhon on FACEBOOK
Published 17 July 2013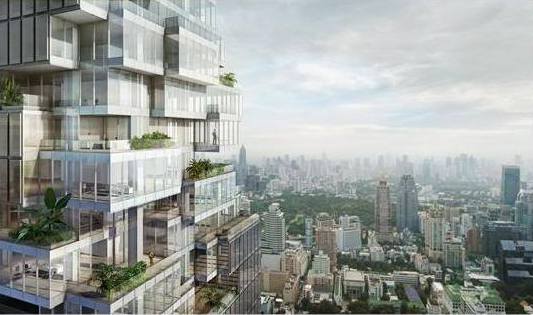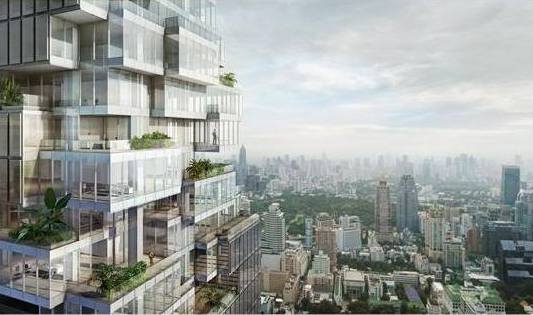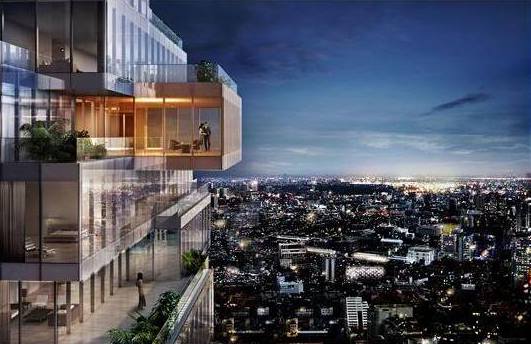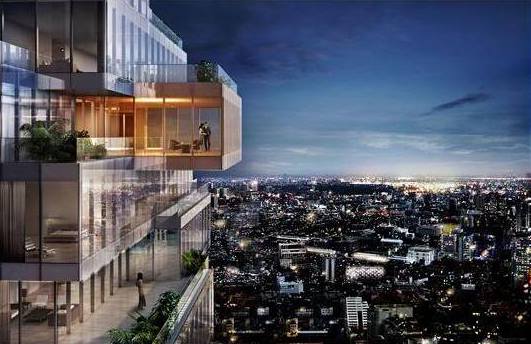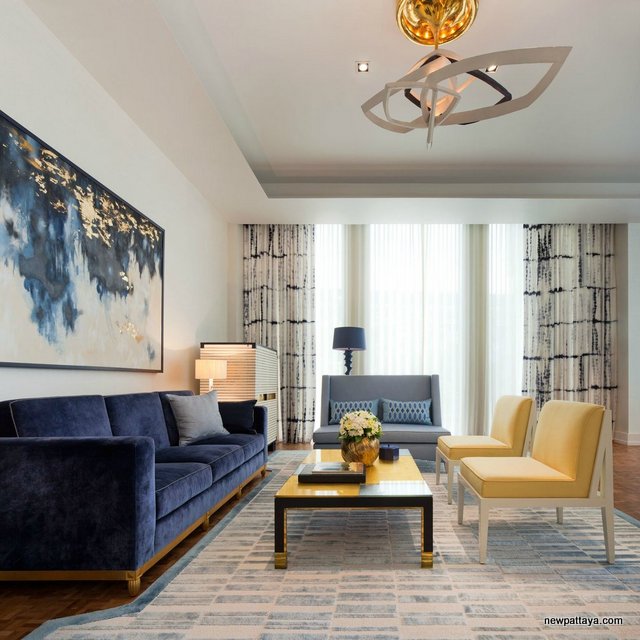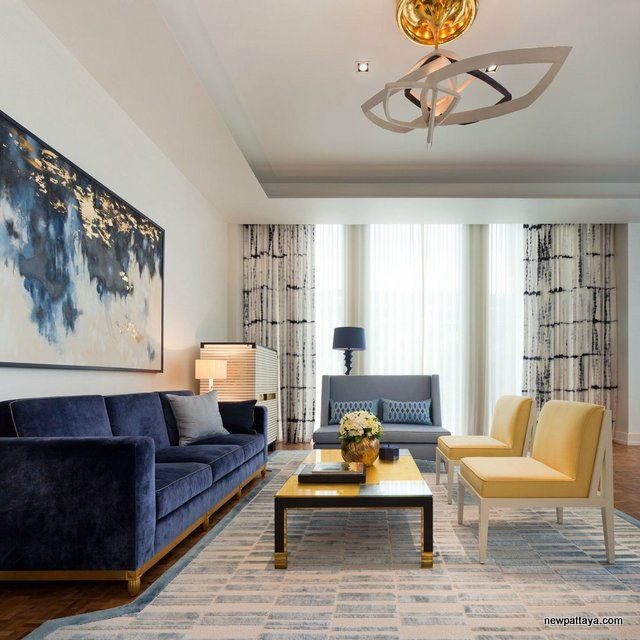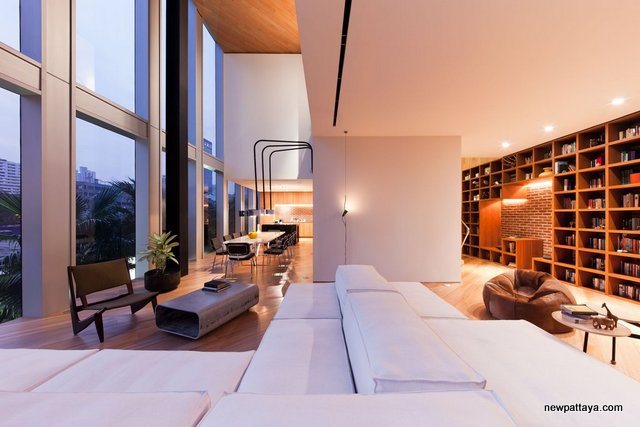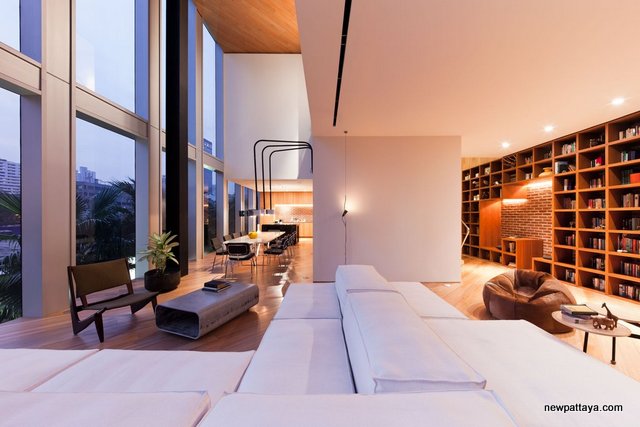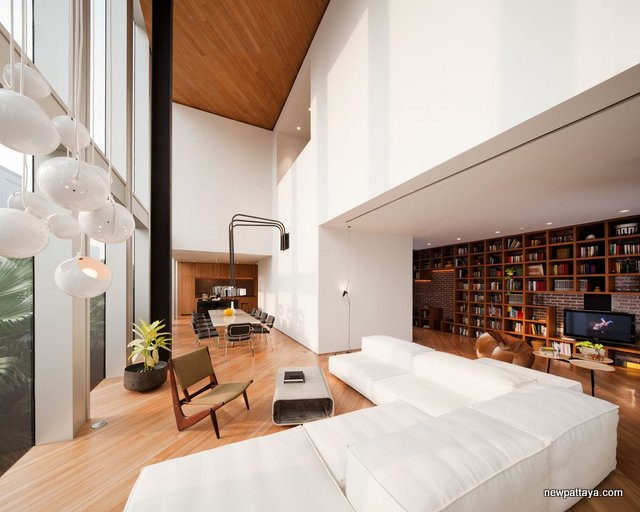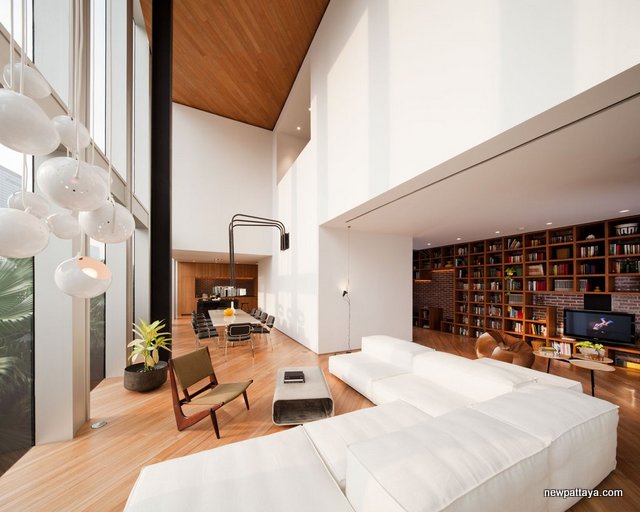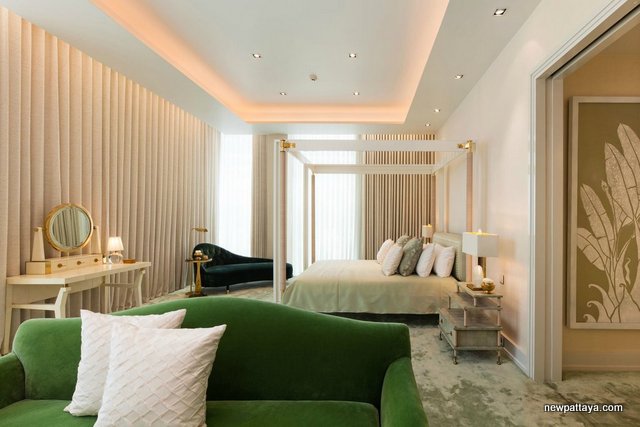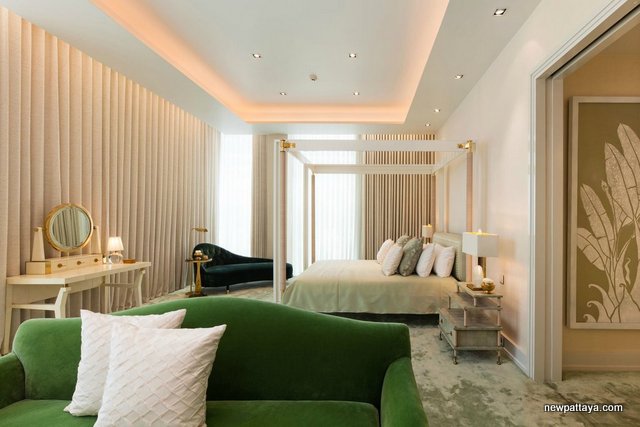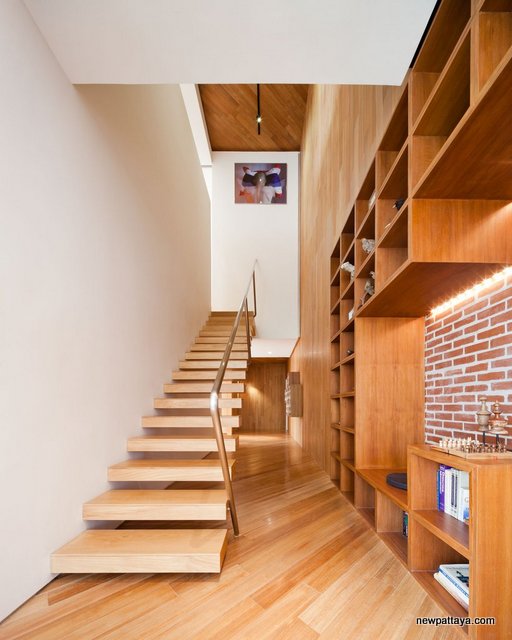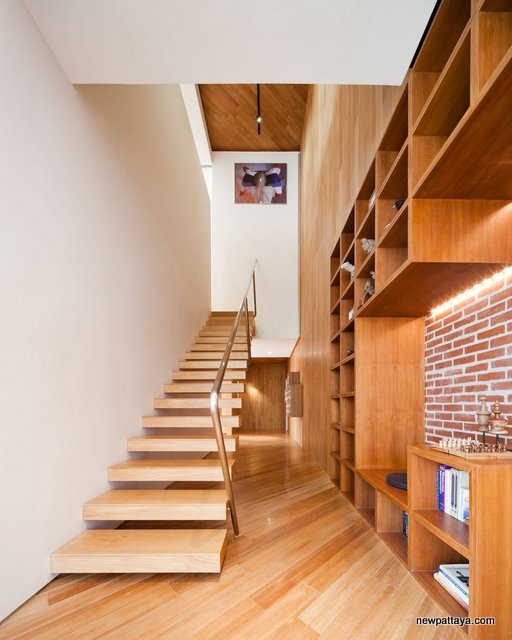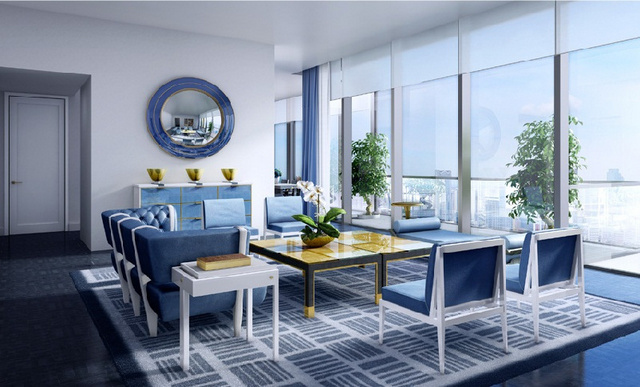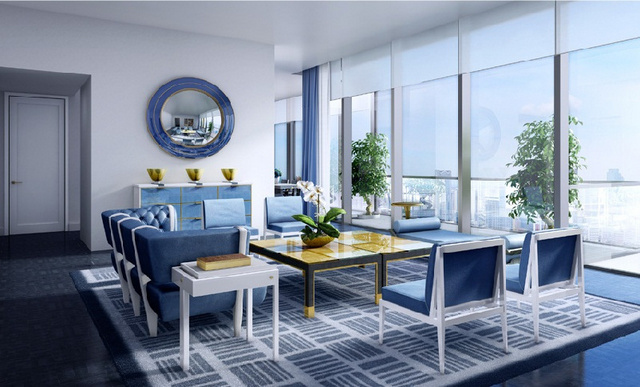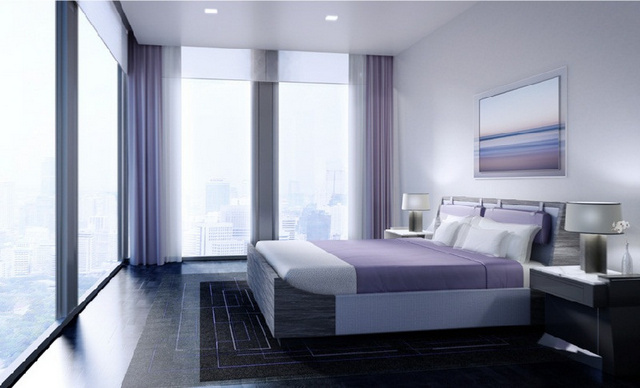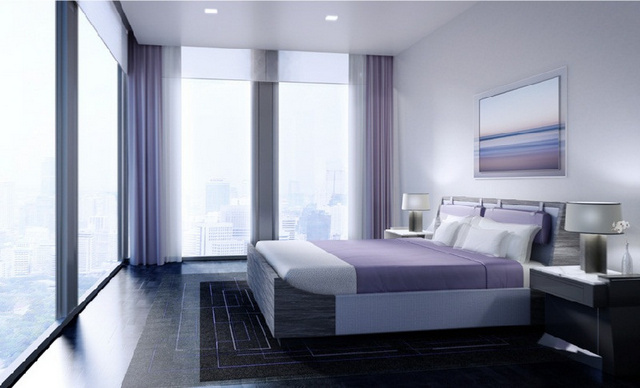 MahaNakhon Main Tower June 2013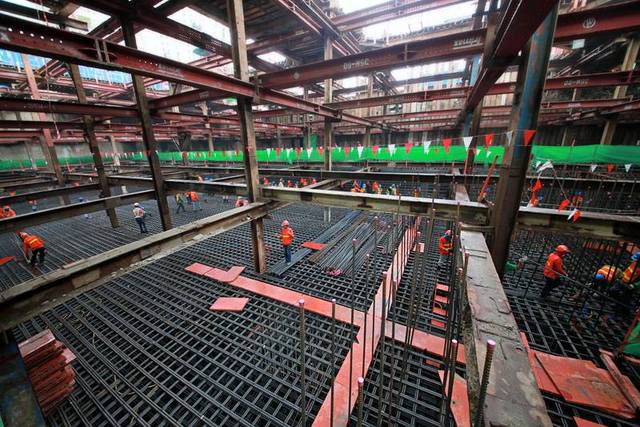 Some photos taken 29 September 2012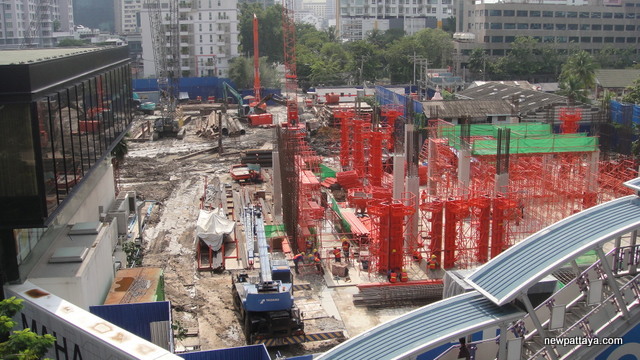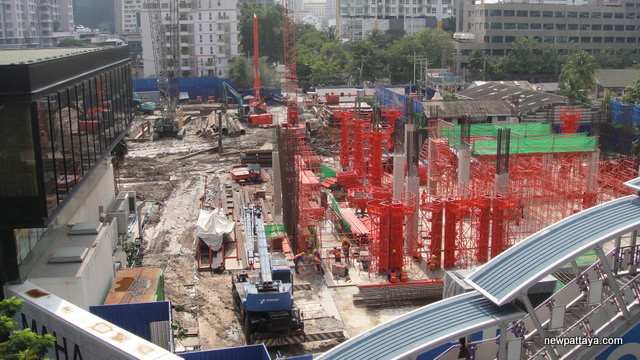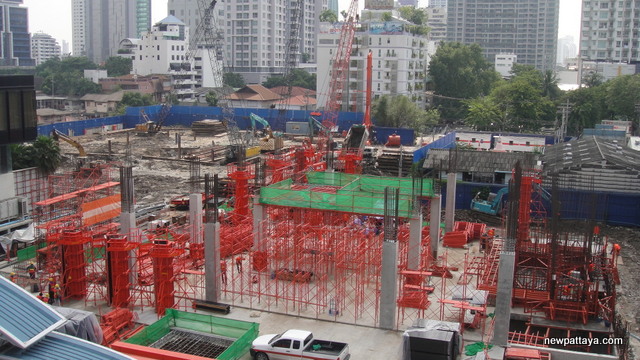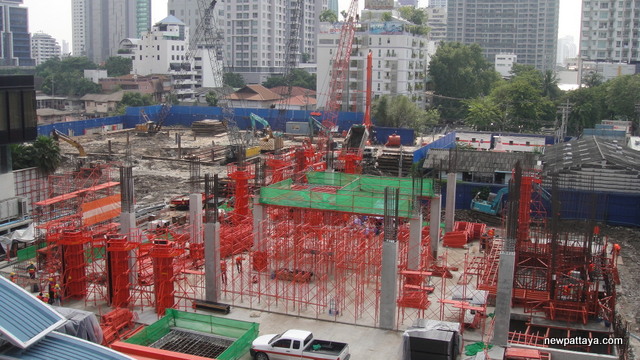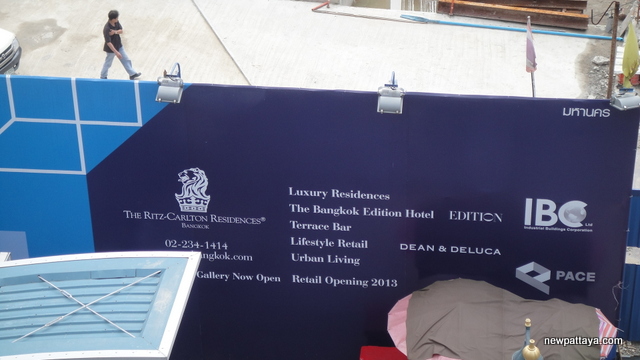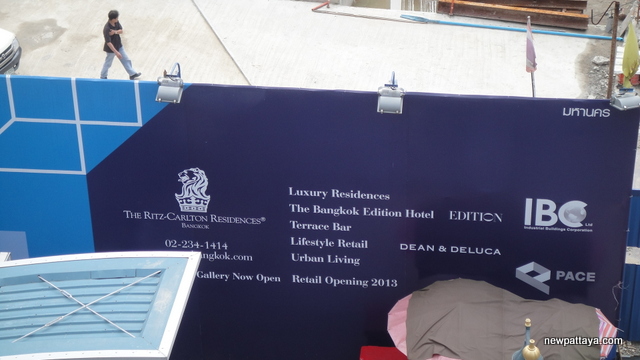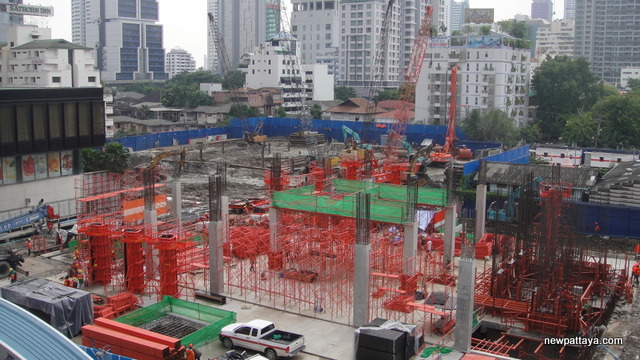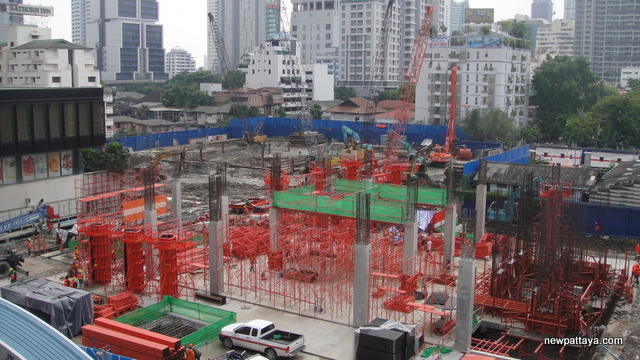 A photo taken 27 January 2013. This is a photo of what will become The Cube, a 7-storey building.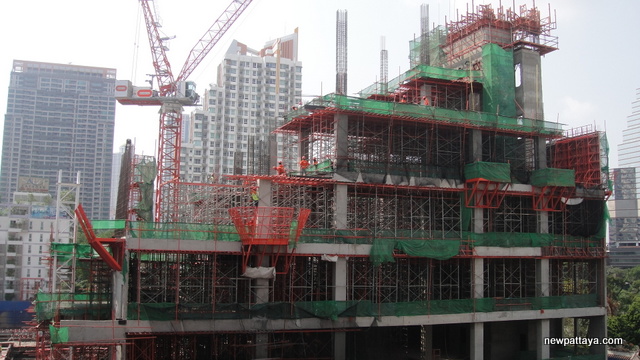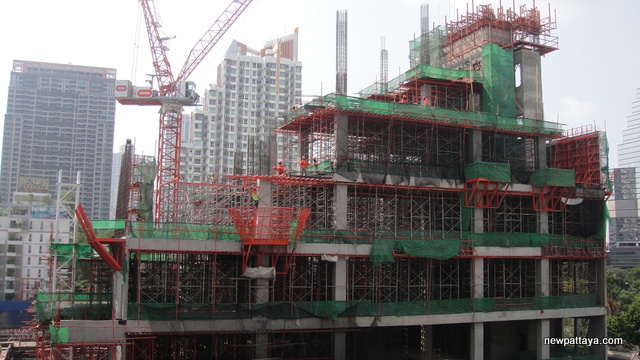 Some photos taken 16 February 2013. This is what will become The Cube, a 7-storey building.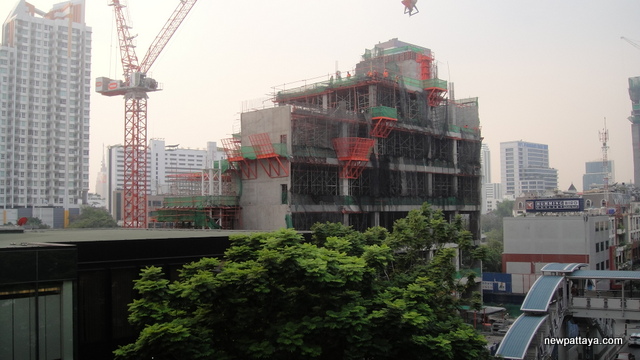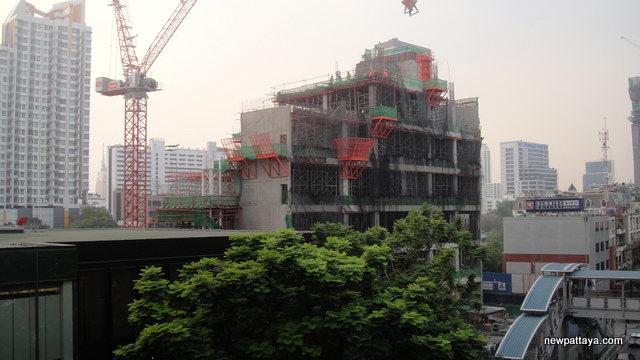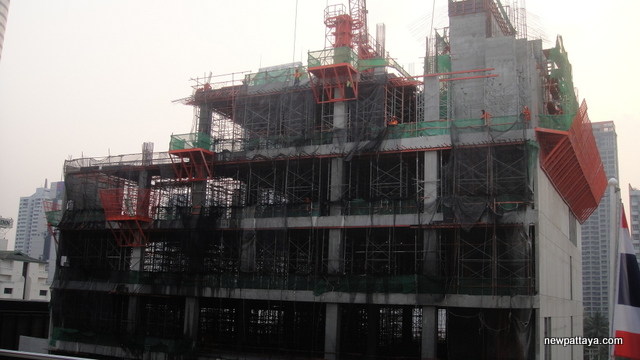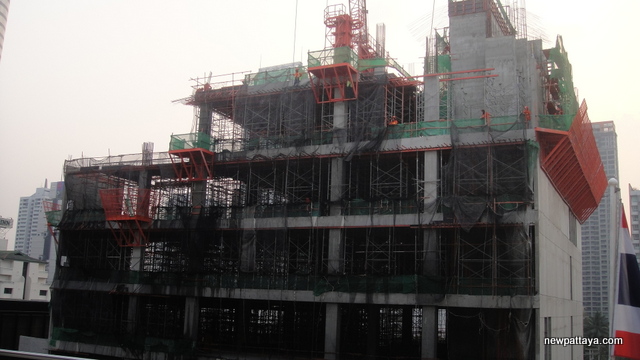 A photo taken 25 March 2013. This is what will become The Cube.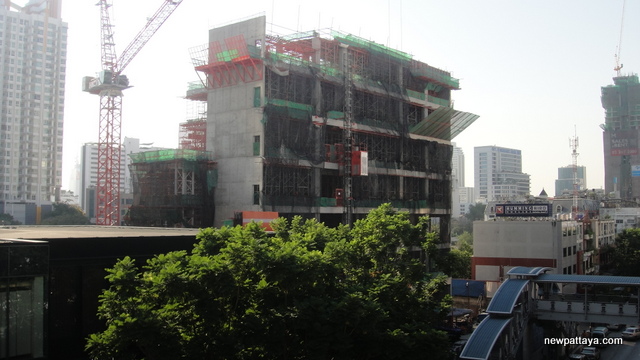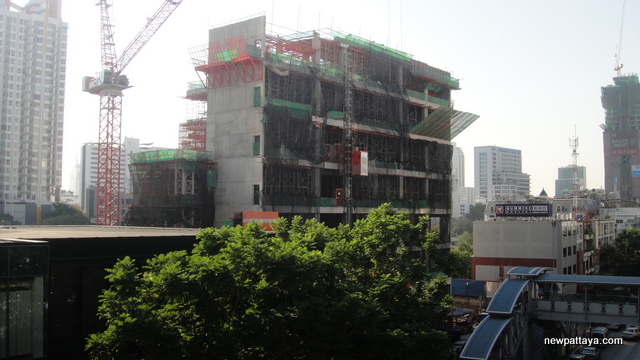 Some photos taken 5 June 2013. This is MahaNakhon Cube.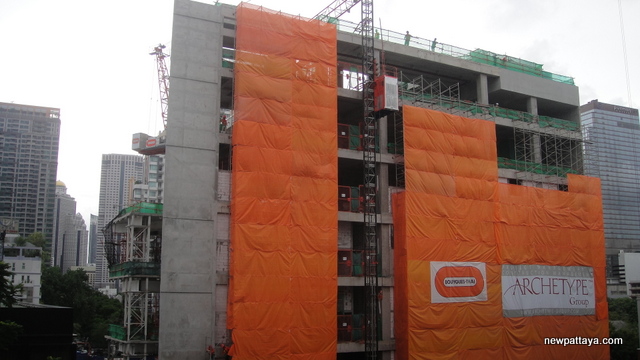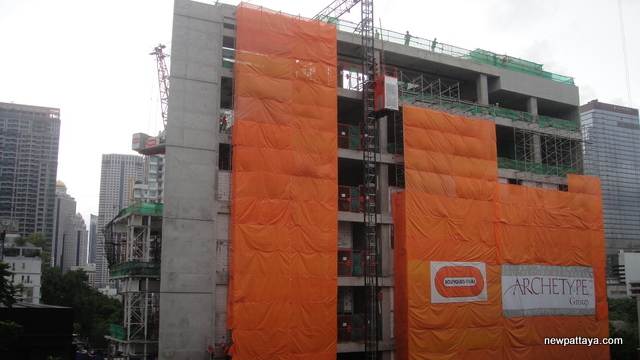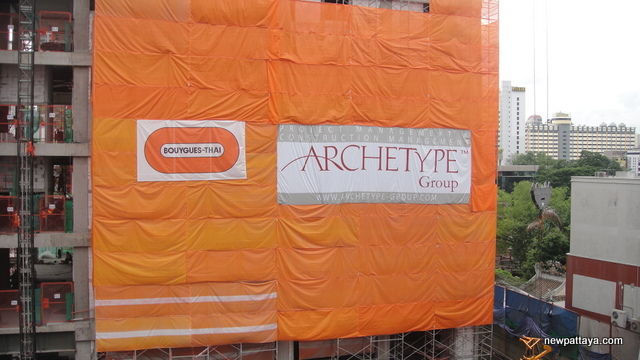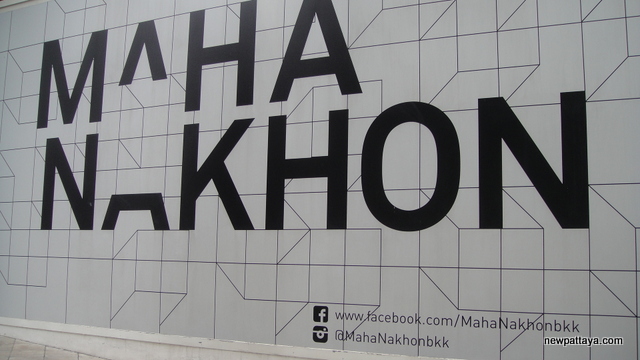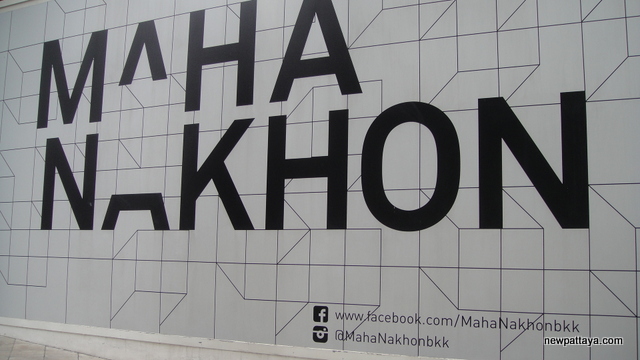 22 October 2013
They have reached floor 2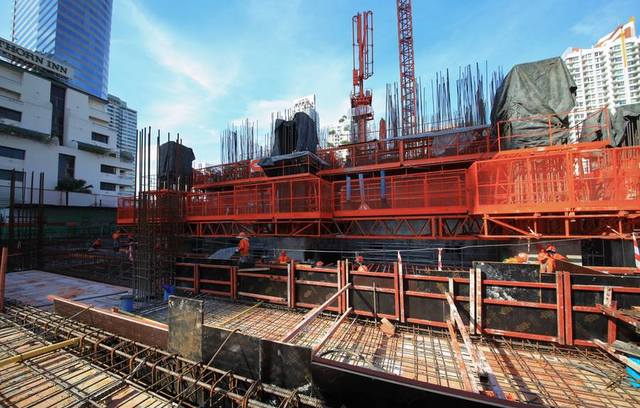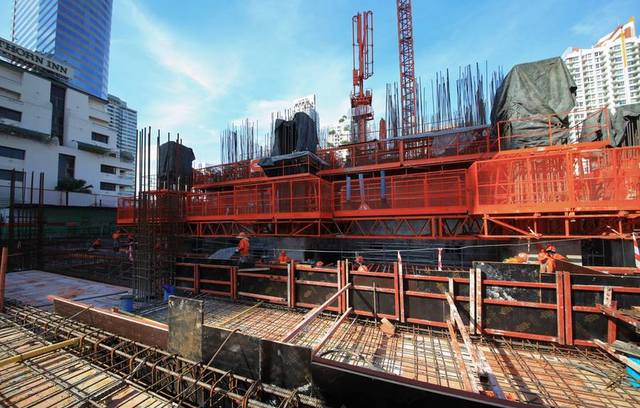 The photos were taken 16 January 2014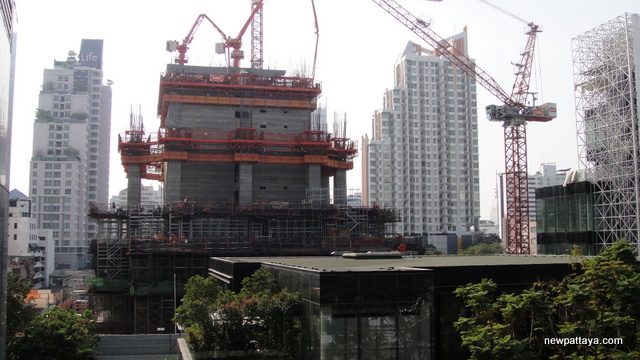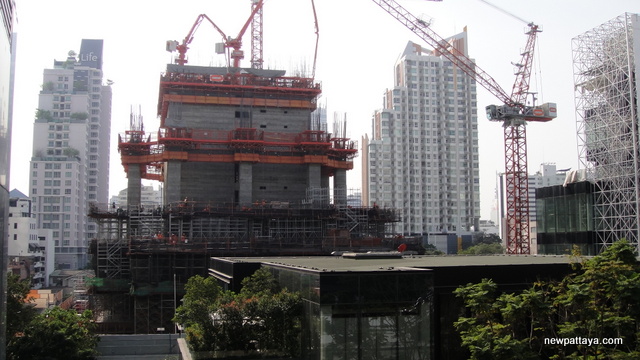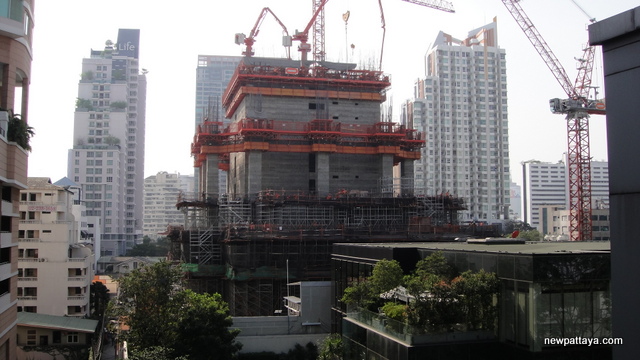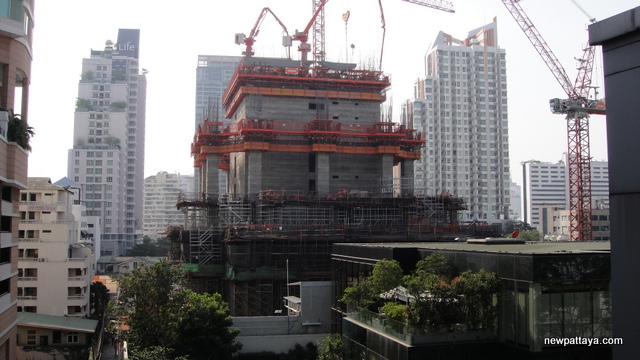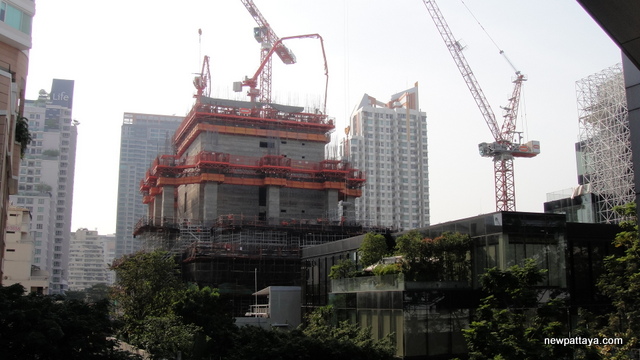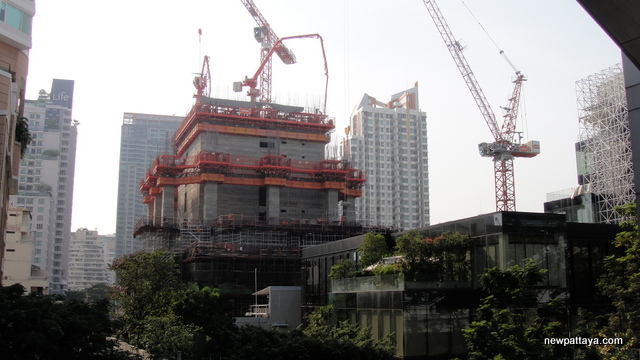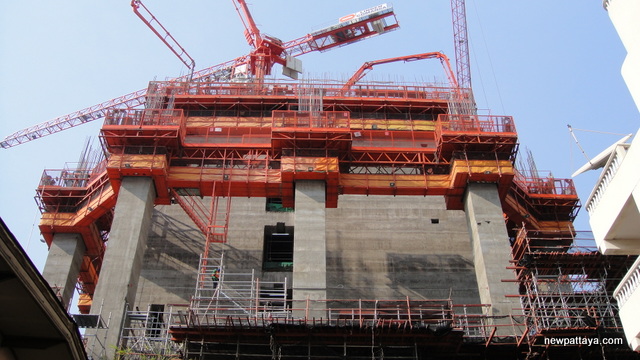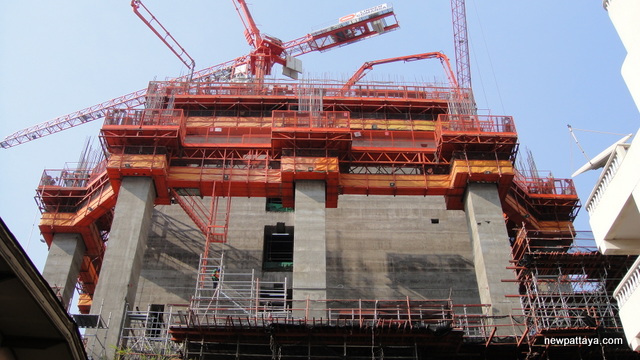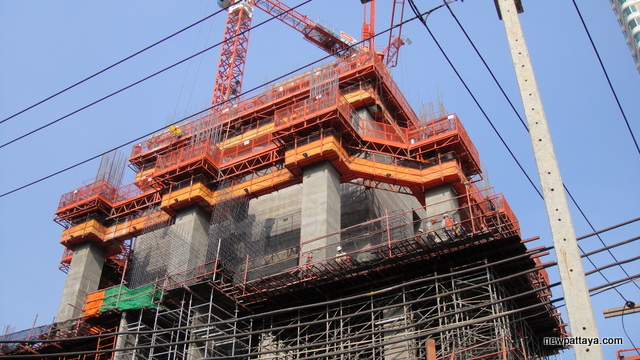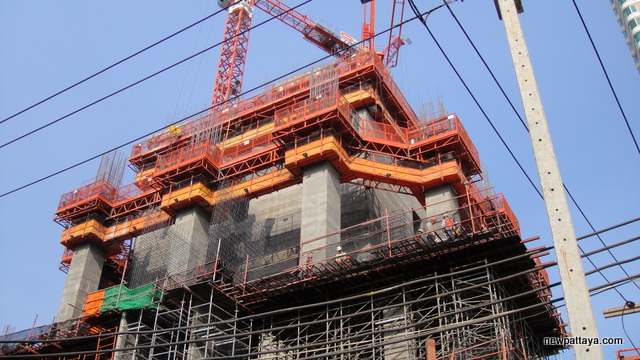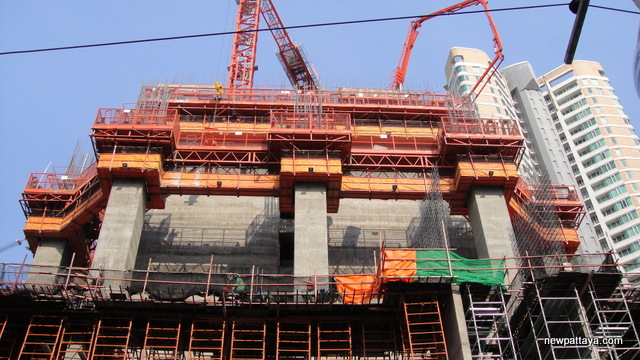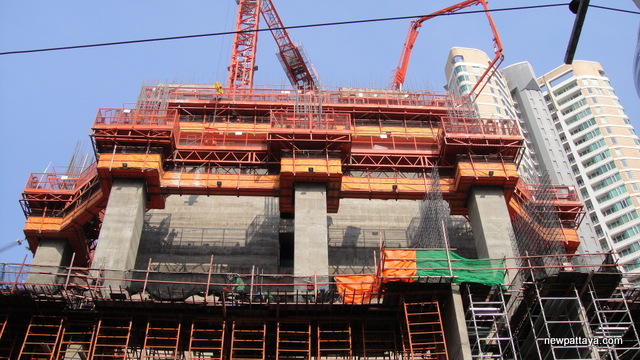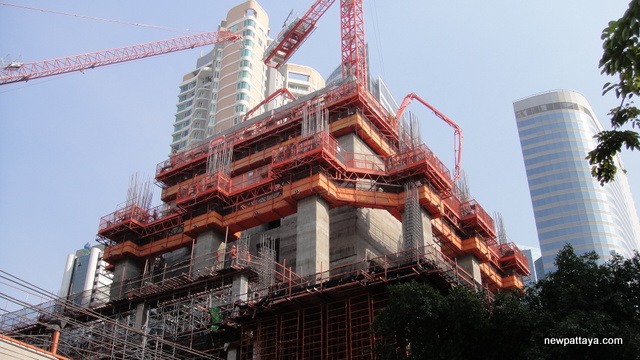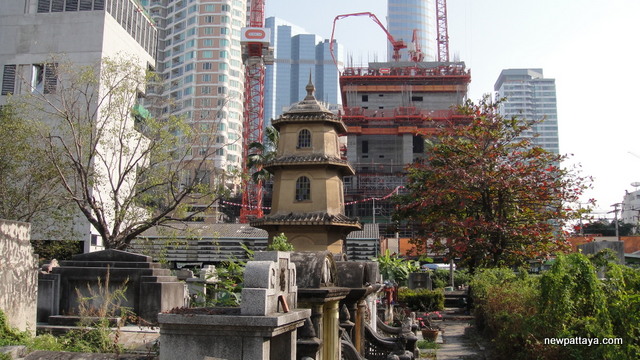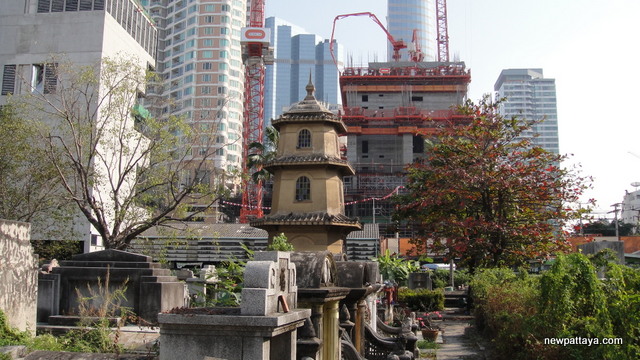 Some photos taken 9 February 2014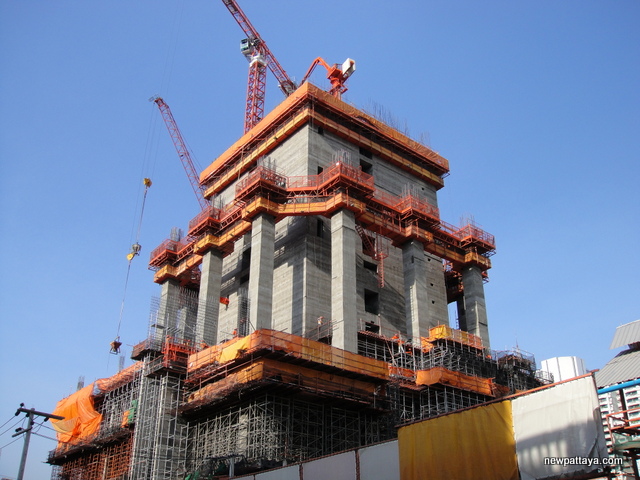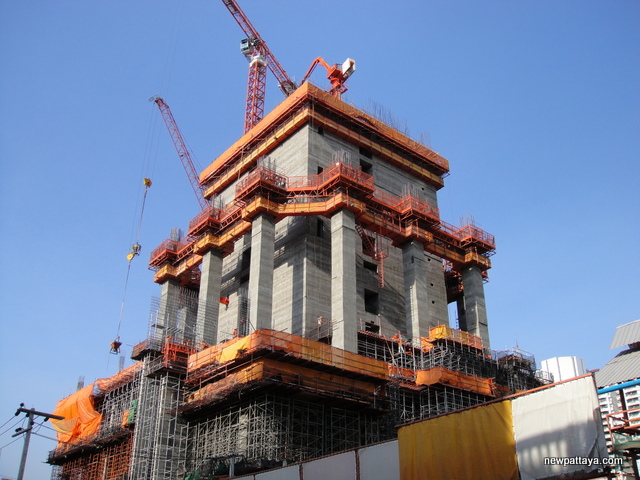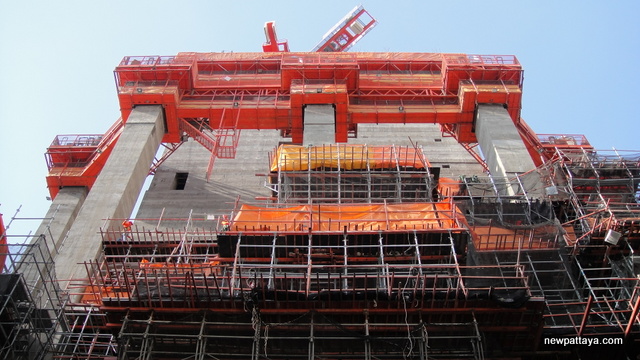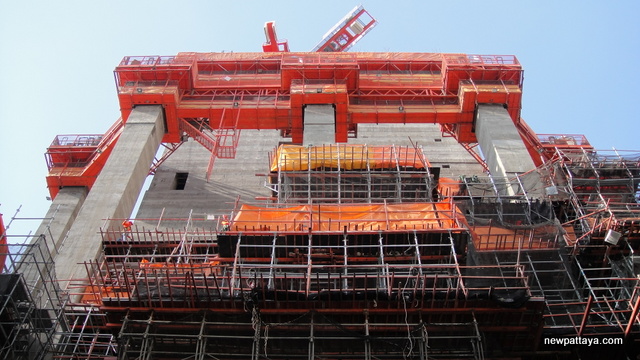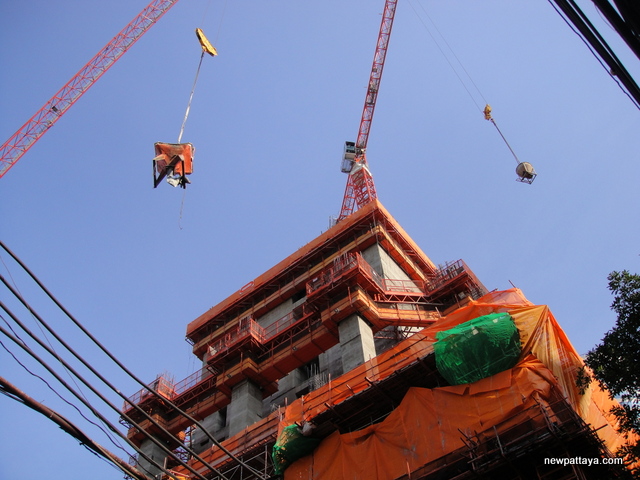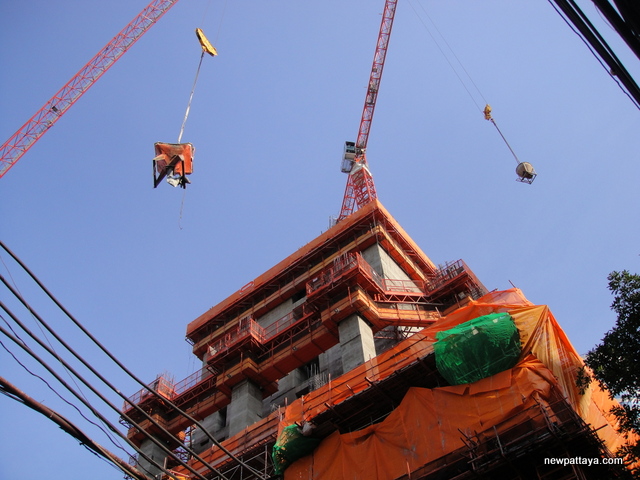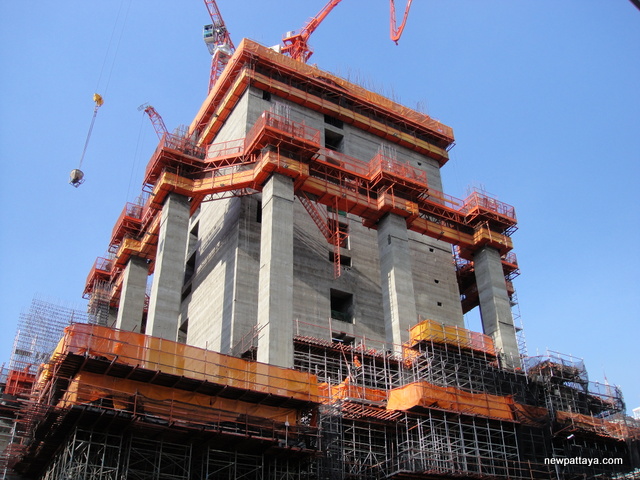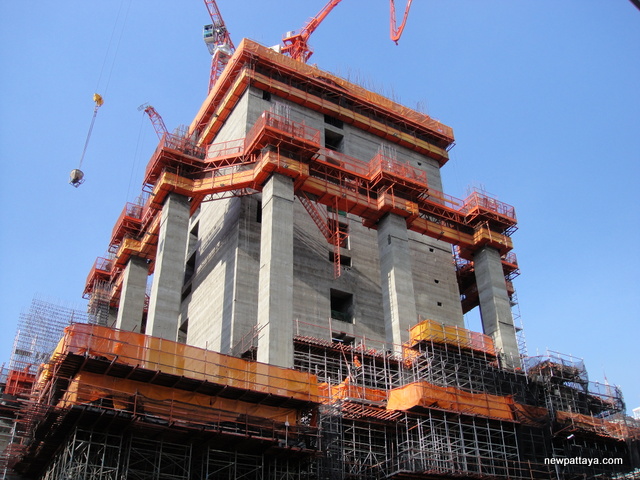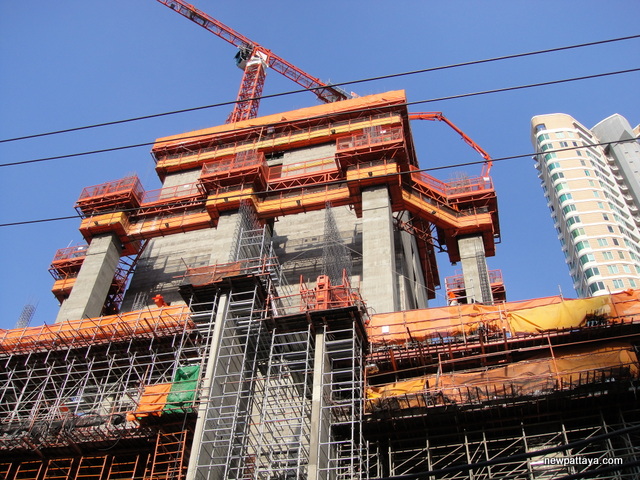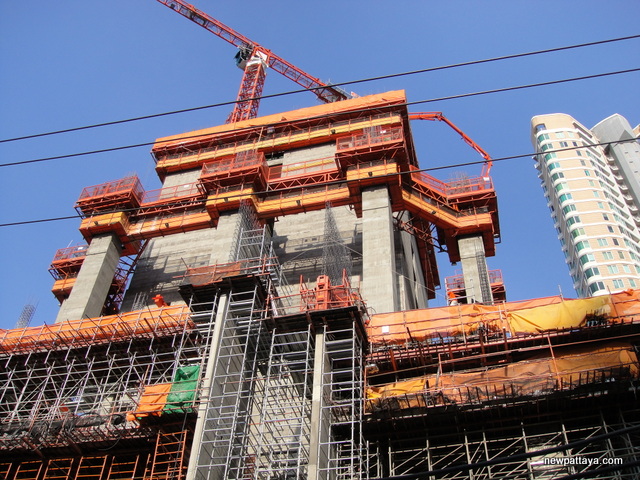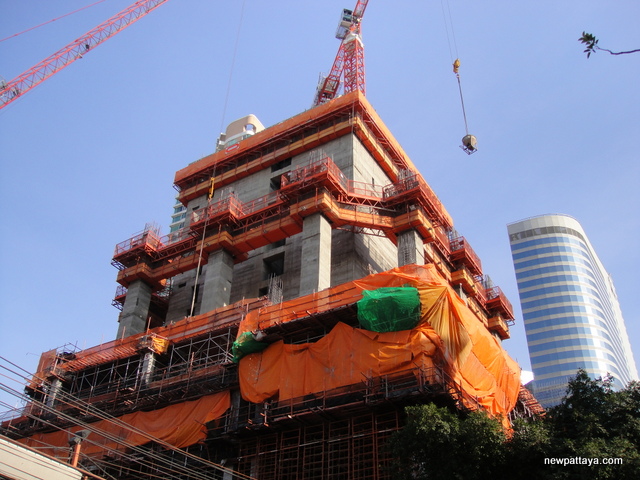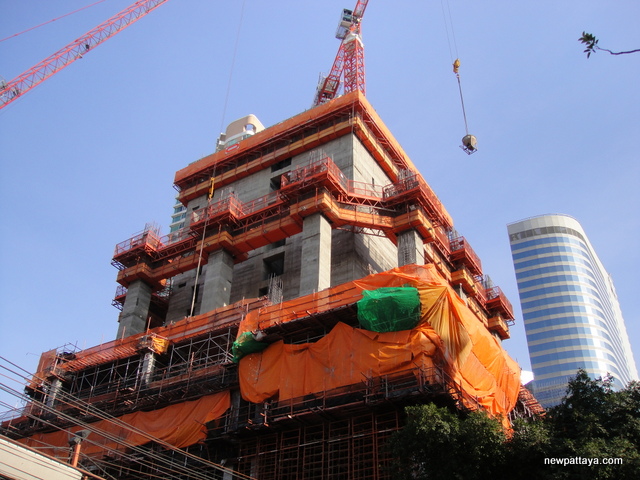 Some photos taken 28 February 2014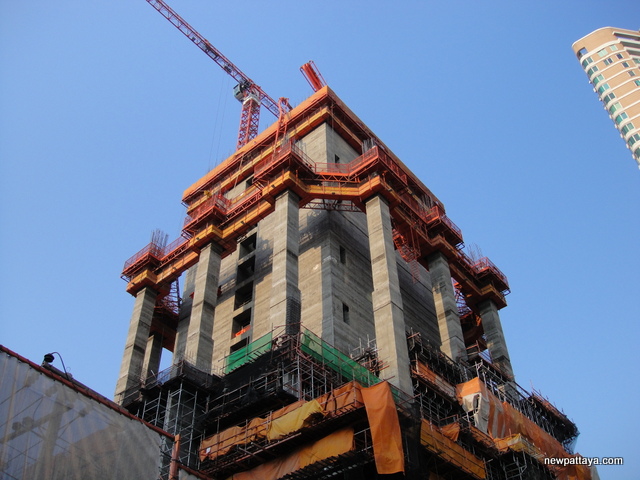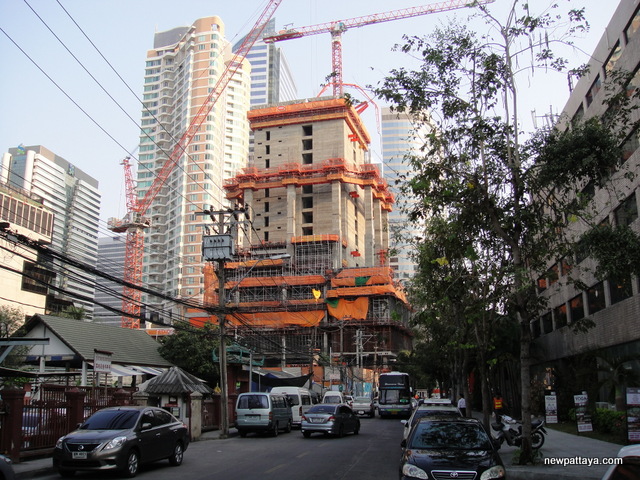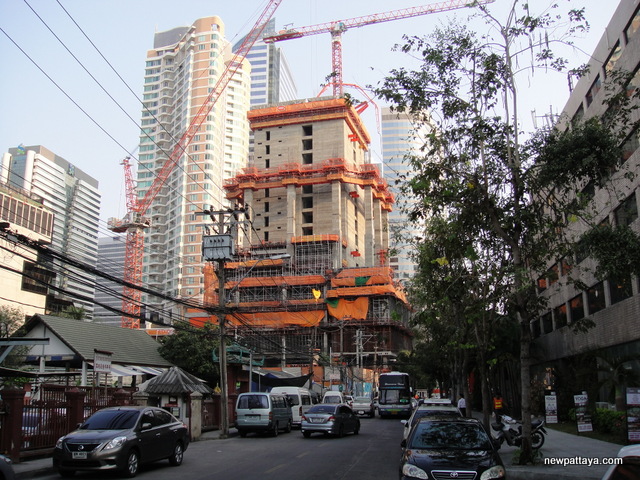 26 March 2014
This is the MahaNakhon building. Take a good look at this photo. It looks like the building is made of solid concrete. The core is surrounded by 12 concrete columns. Ain't never seen anything remotely like this. What will be on the inside of these concrete walls??????
Bouygues is adapting the construction method to match the building. It is totally freaking amazing to see that Bouygues is doing the impossible. This is Bouygues, this is what a miracle looks like when we are talking construction. Simply absolutely marvellous.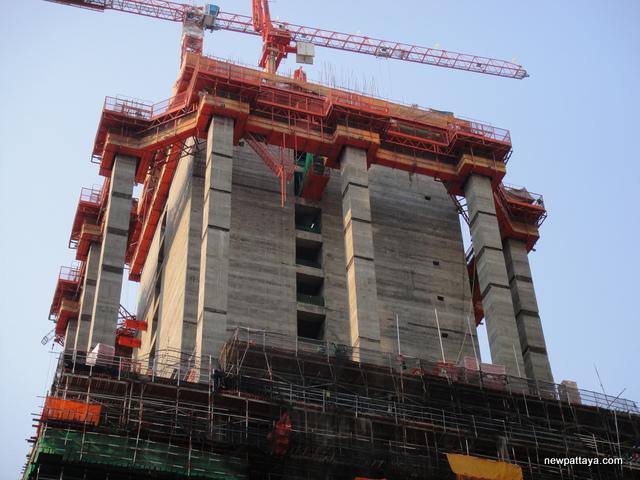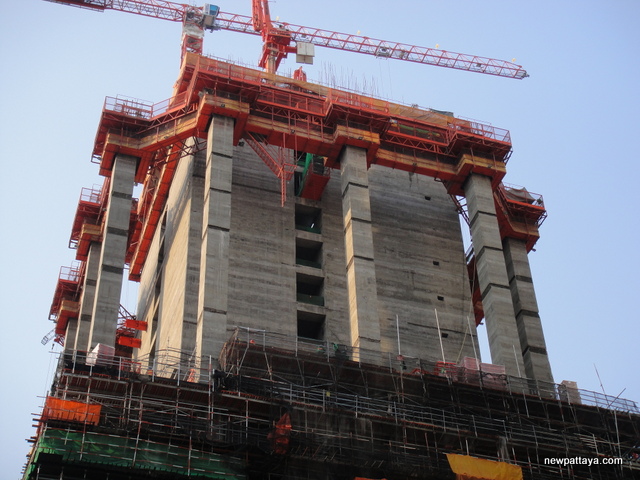 Some pictures taken 4 April 2014
What in hell is this? Perhaps a monster in a science fiction movie?
No, this is the crane that is going to position the windows at MahaNakhon. They just bought this crane. But they are not practicing how to use the crane, they are practicing positioning. All the windows are positioned in the same way in the whole building. These windows weigh up to 500 kg so there is indeed some heavy lifting involved. MahaNakhon is 77 stories tall and the last thing they want is this crane to fall down from up there.
They practice, they practice and they keep practicing until they can do it blindfolded. Welcome to Bouygues world.
This kind of news should be on MahaNakhon's facebook. It is NOT! It is on mine. It just shows who is the only pro around here.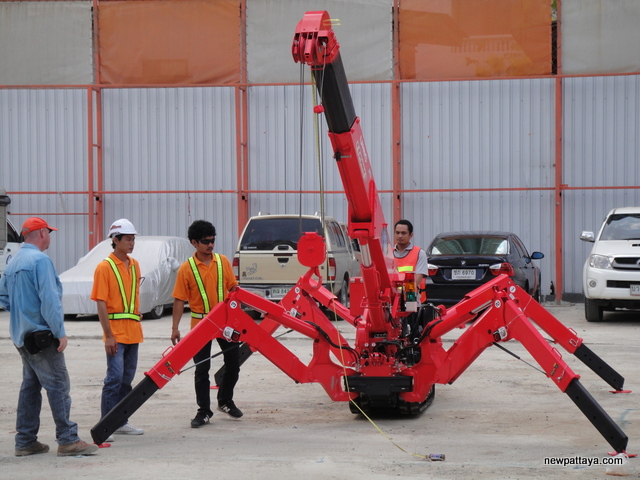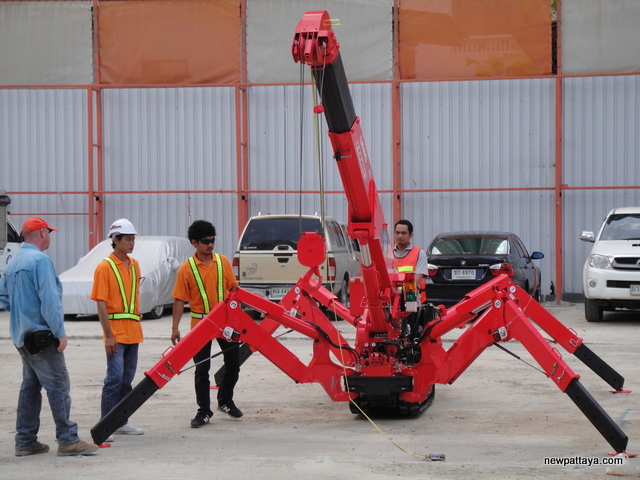 A photo taken 27 April 2014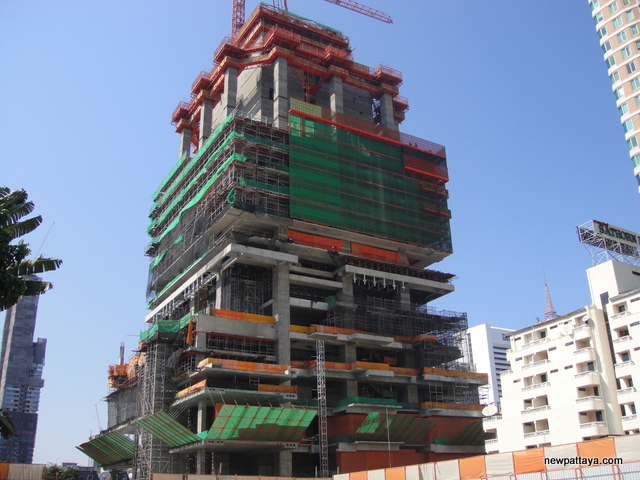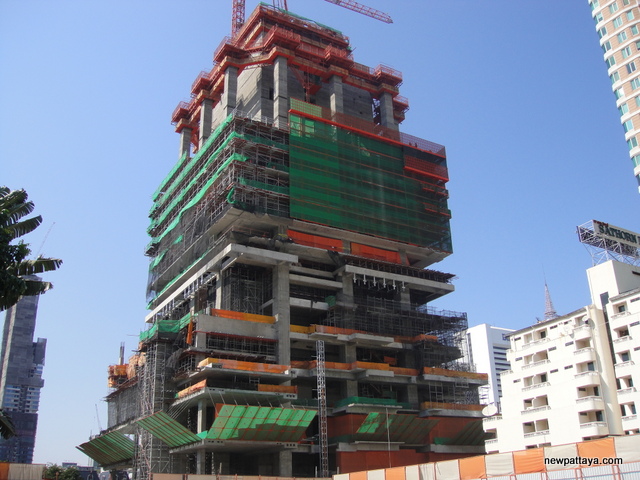 Some photos taken 28 May 2014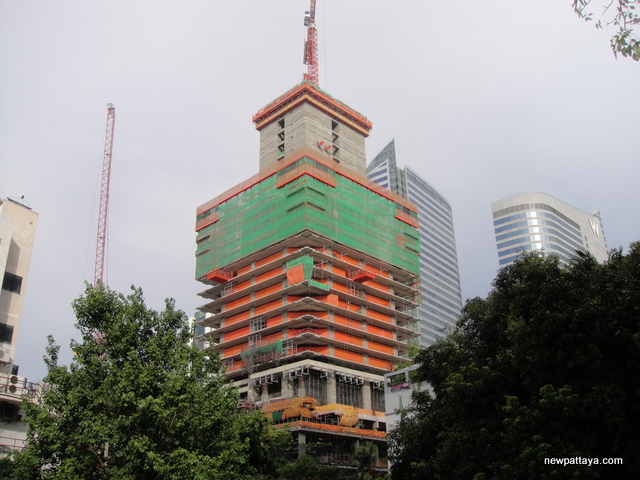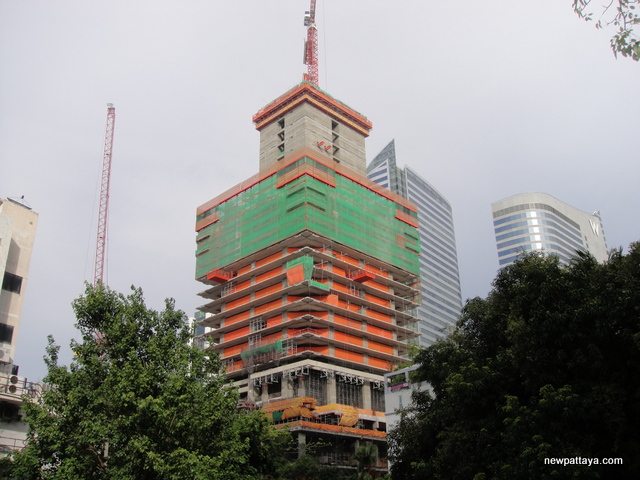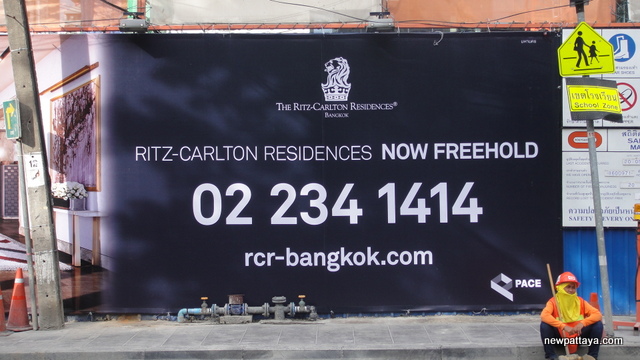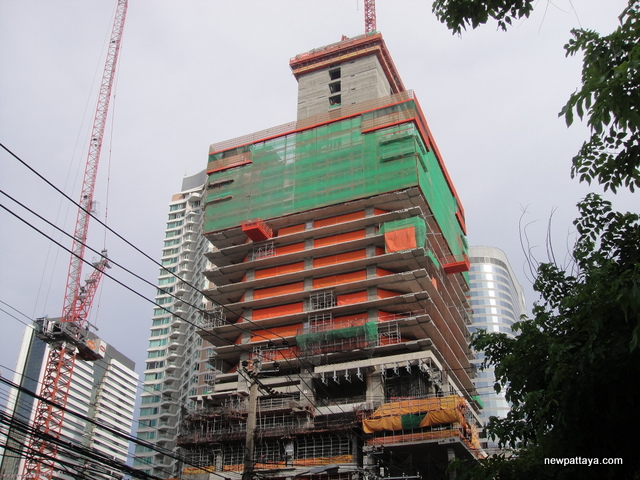 Some photos taken 11 June 2014
Are they that good? I have always known that Bouygues are very good at what they do but I did not know just how good the are. What they are doing here is very complicated construction. It is very different from what I see at other construction sites. This is what I call complex construction. Simply awesome.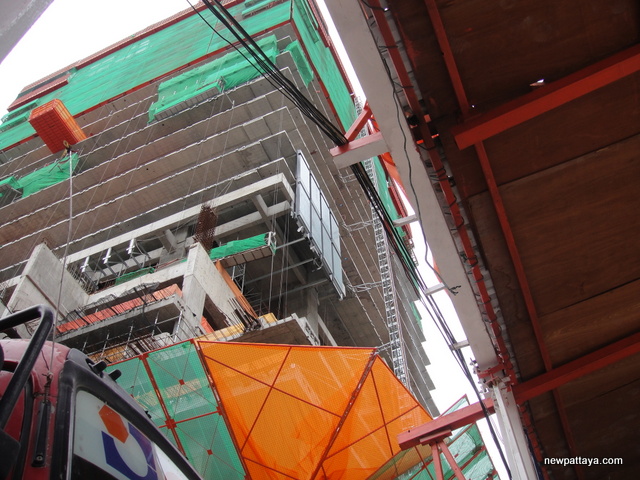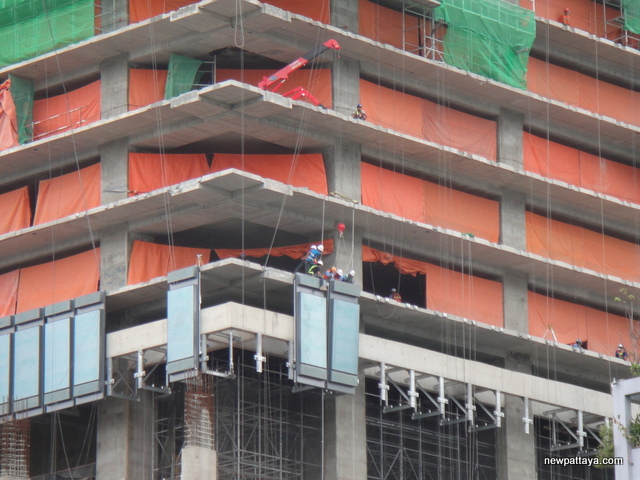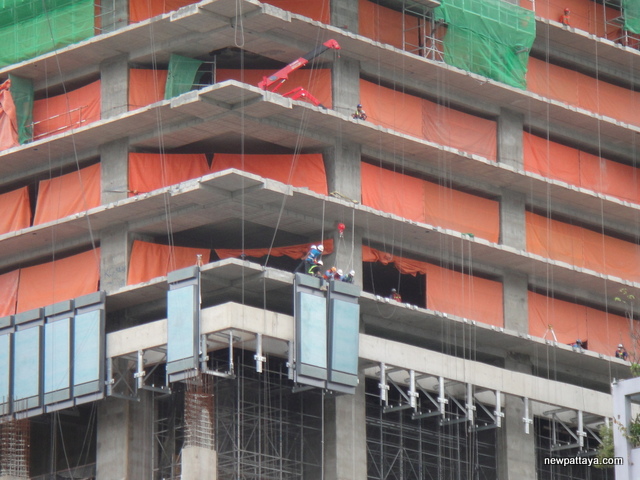 Some photos taken 2 July 2014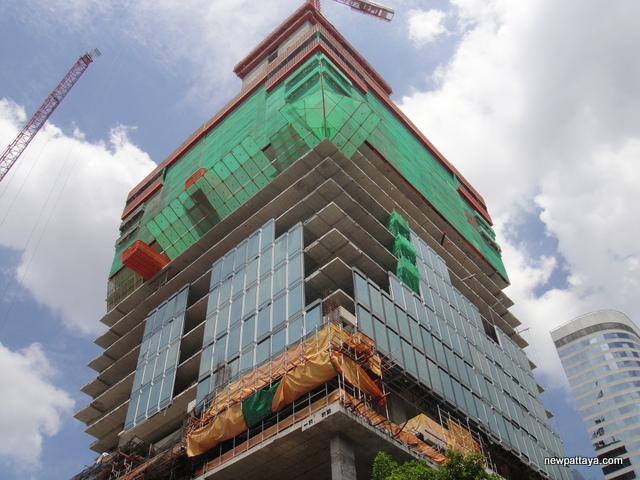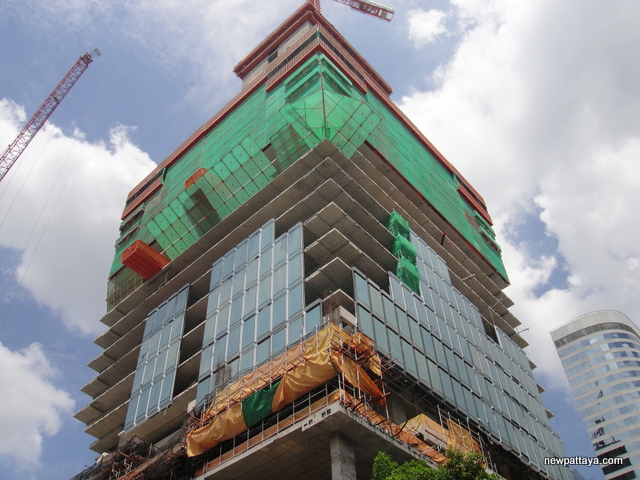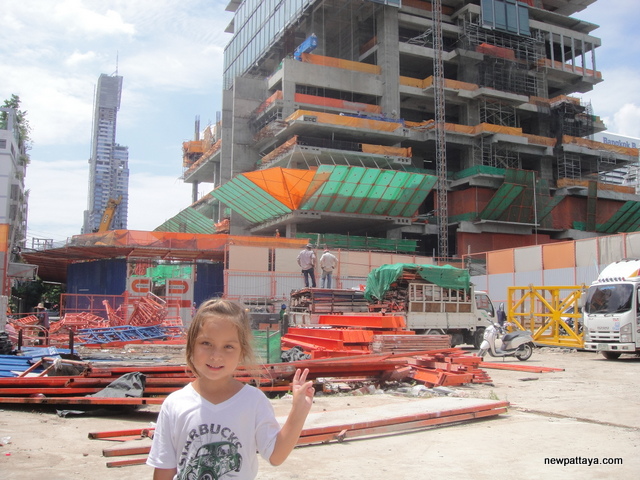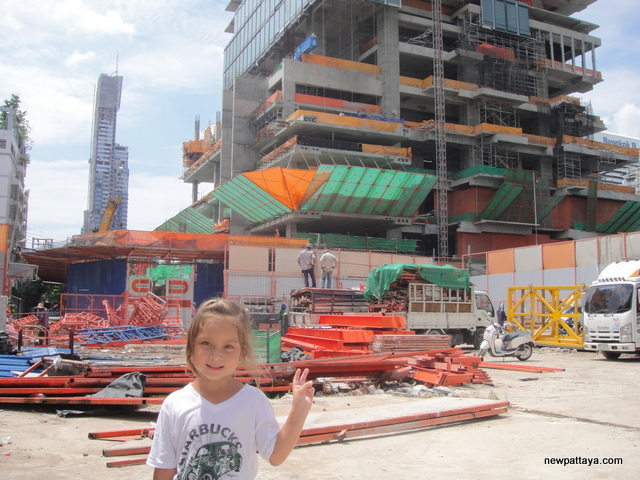 Some photos taken 30 August 2014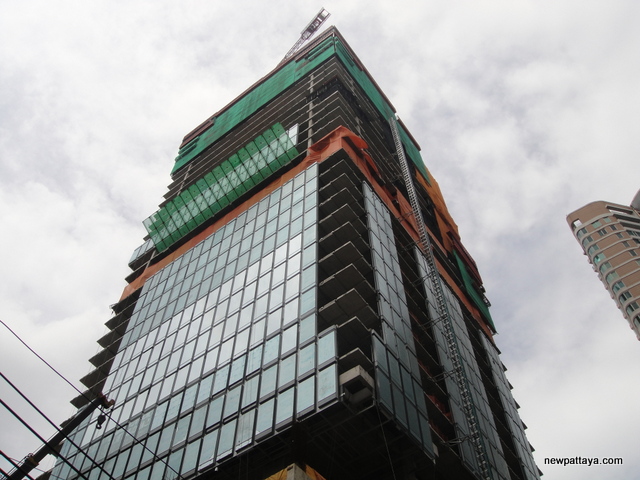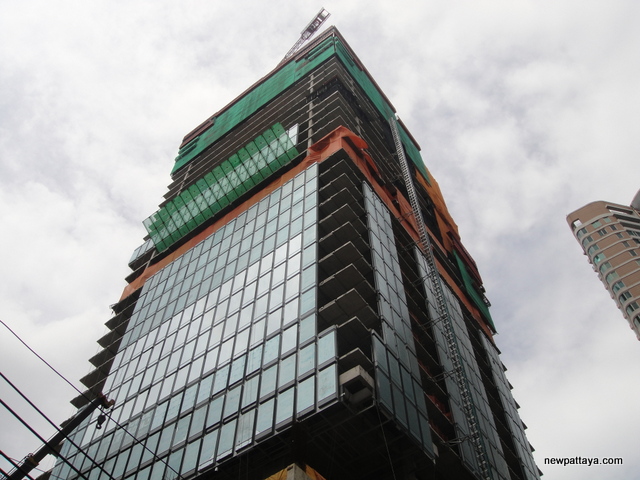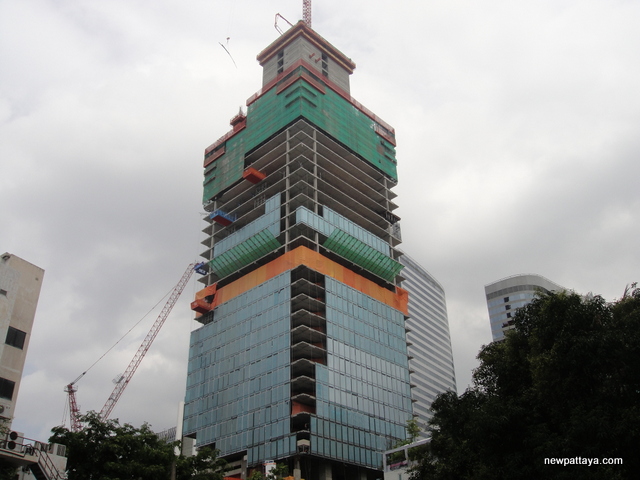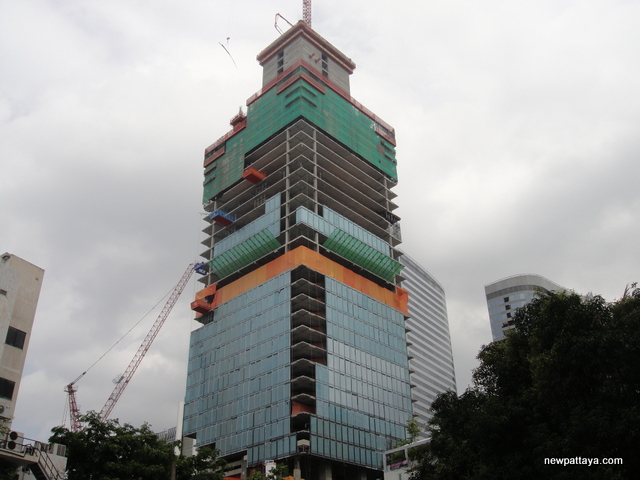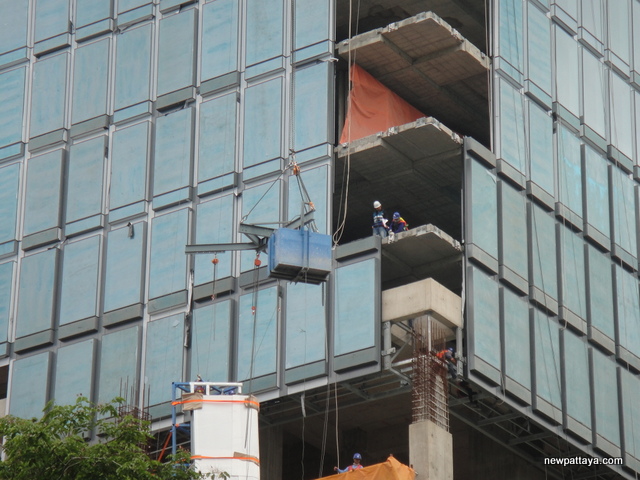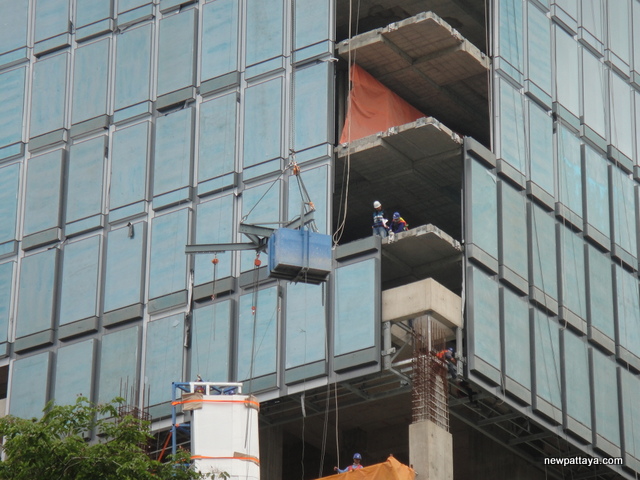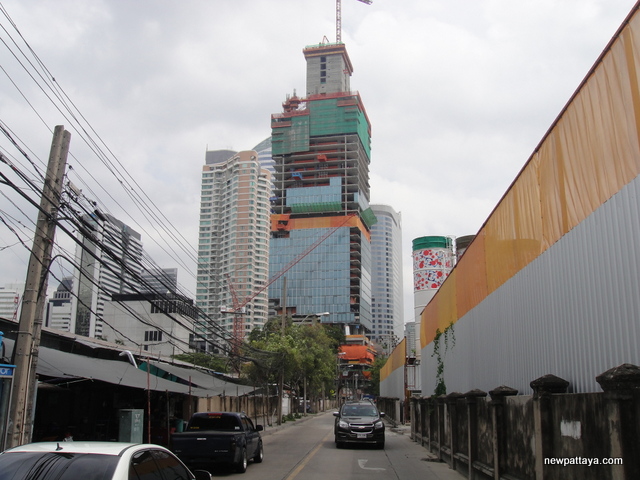 Some photos taken 29 September 2014
MahaNakhon is very tall by now, more than 40 floors already. But where exactly is that pixelated facade they have promised? There is no denying that I am very disappointed. Grrrr…..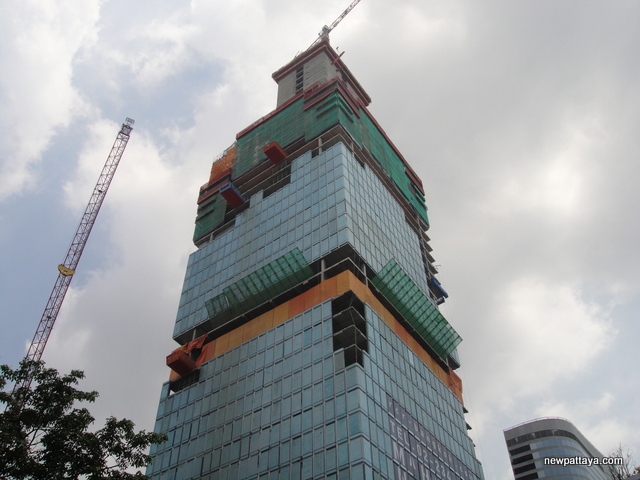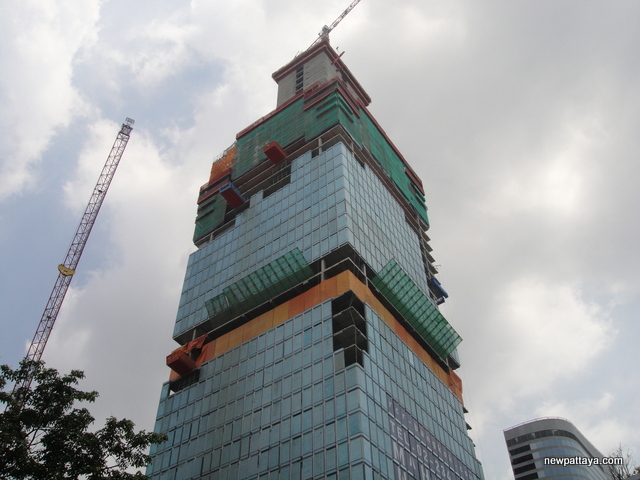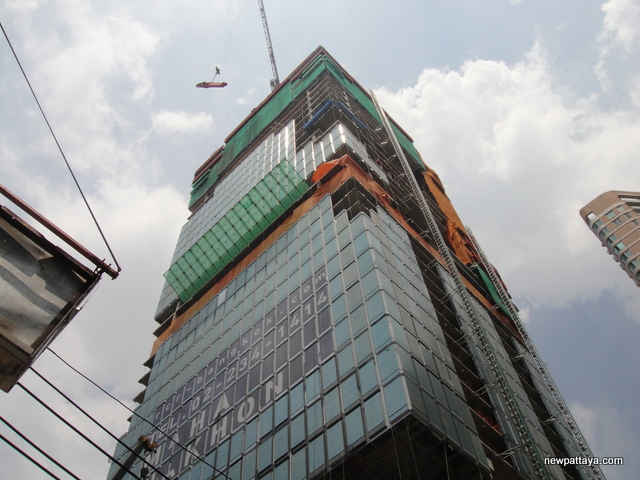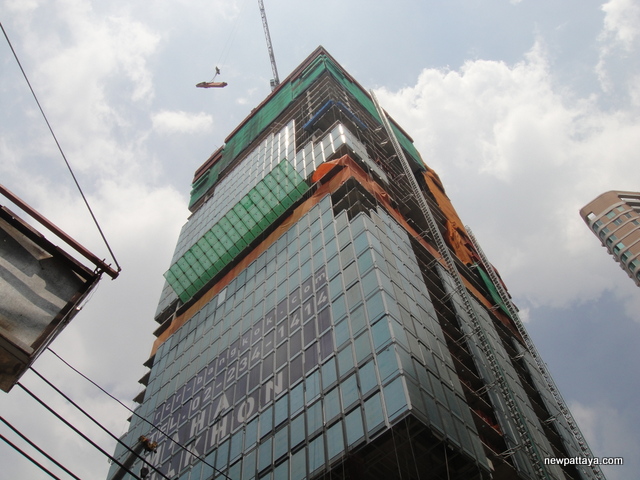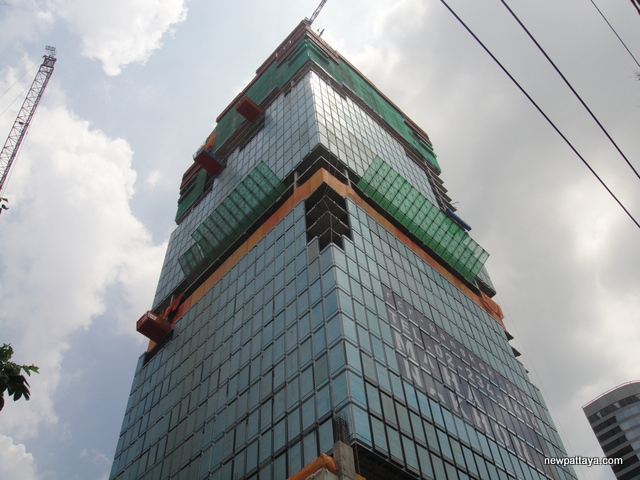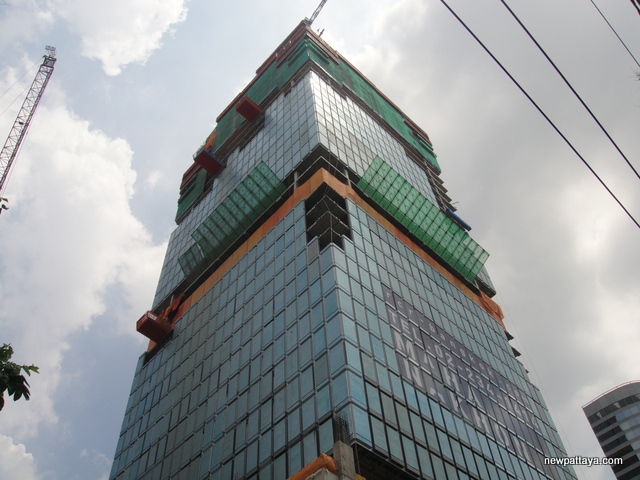 Some photos taken 26 May 2015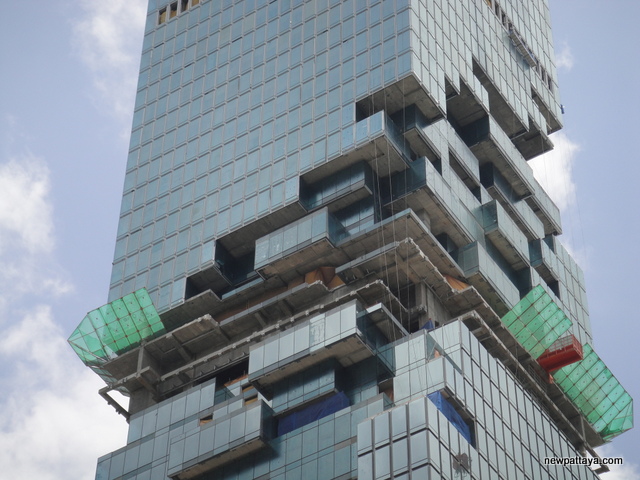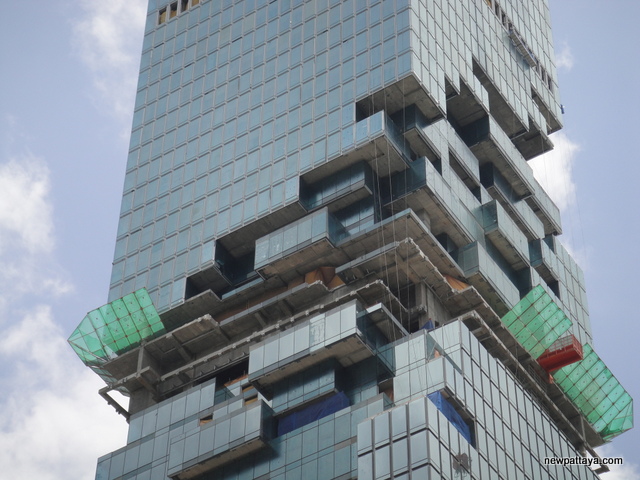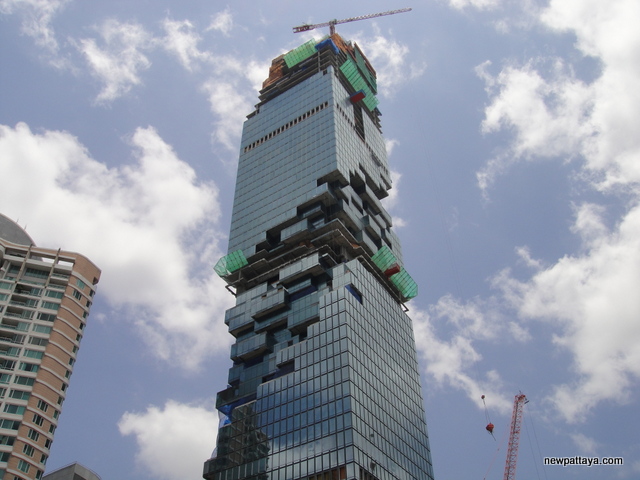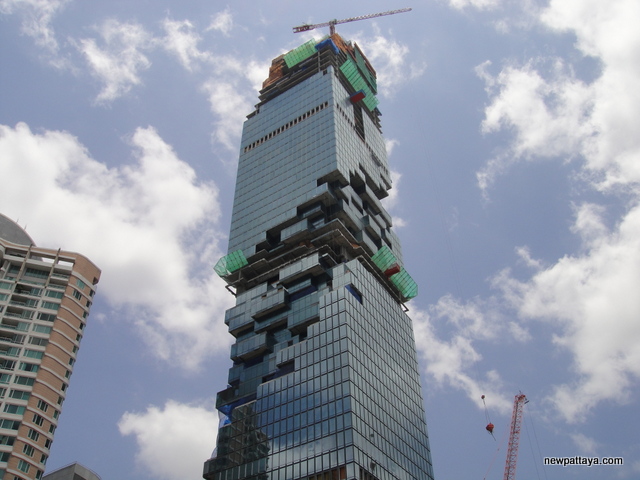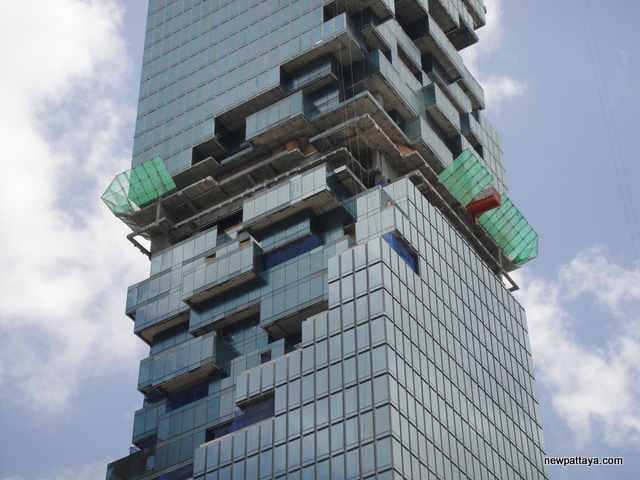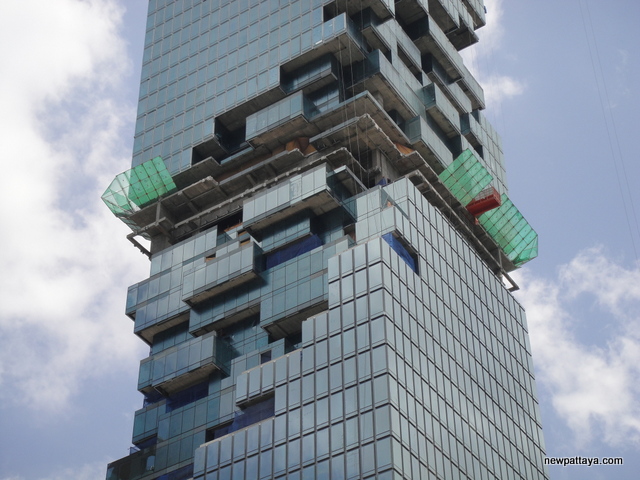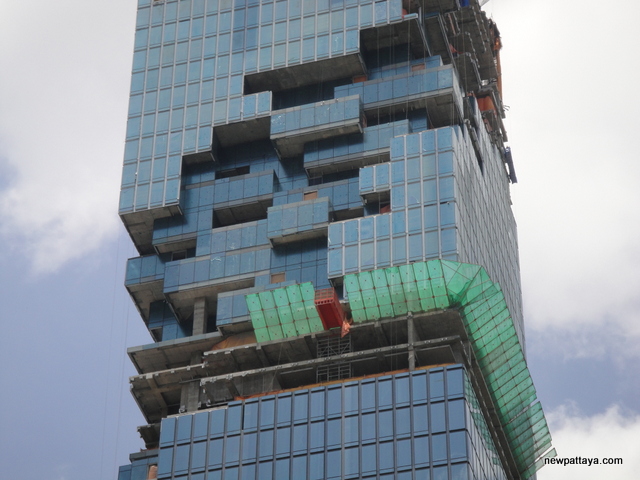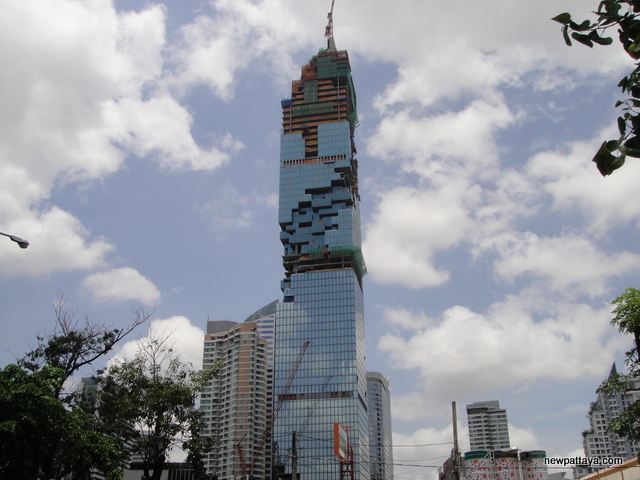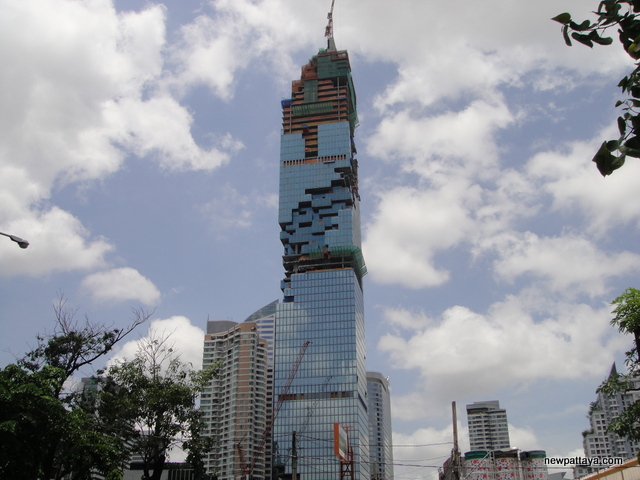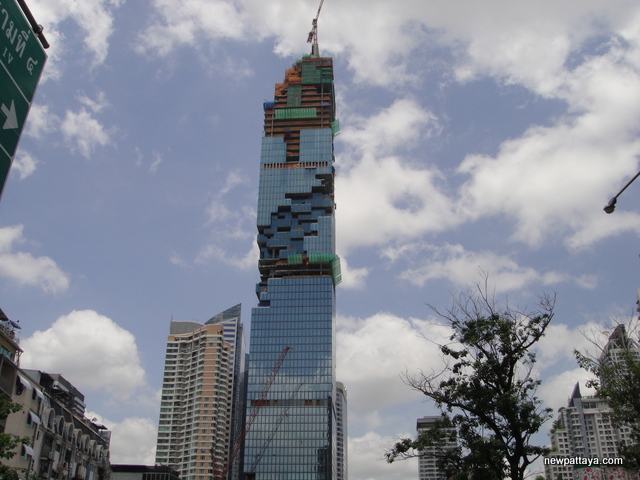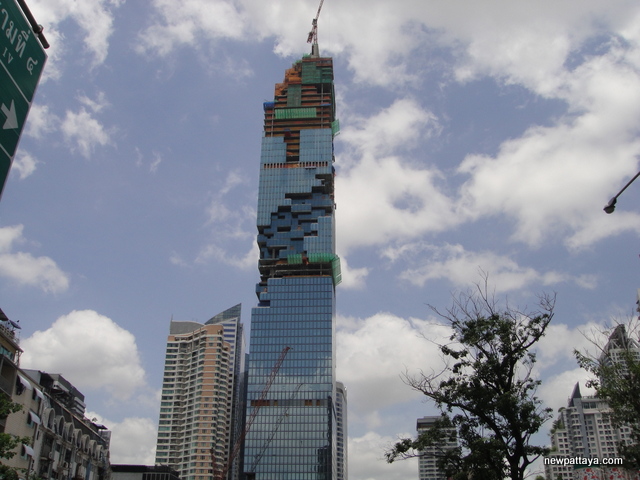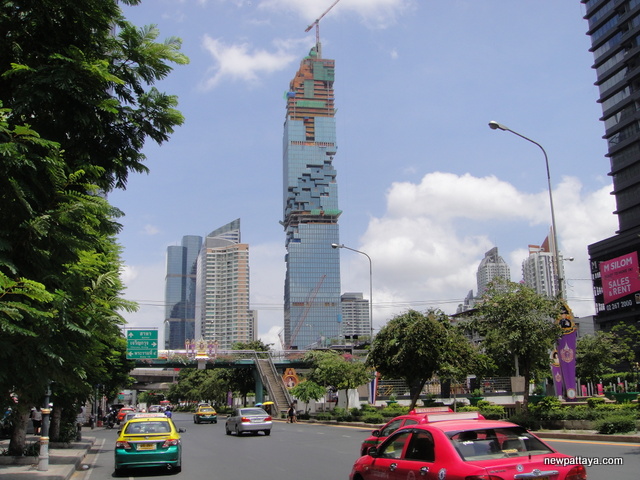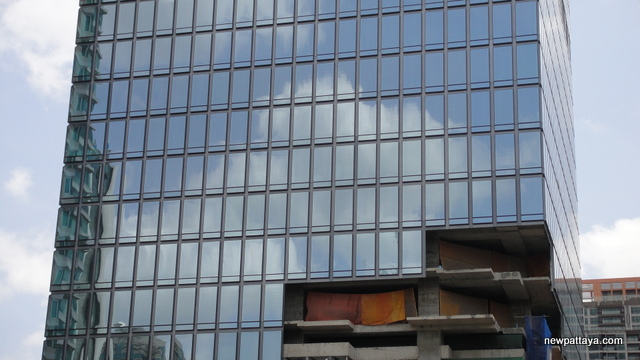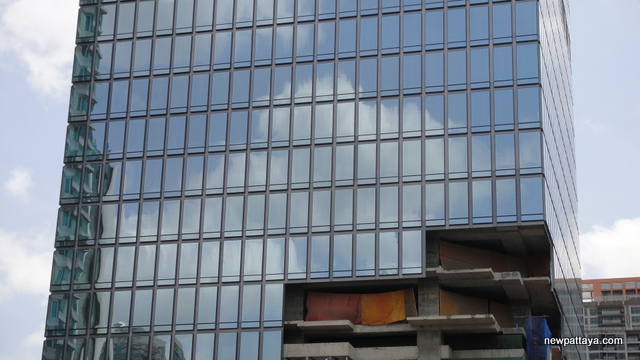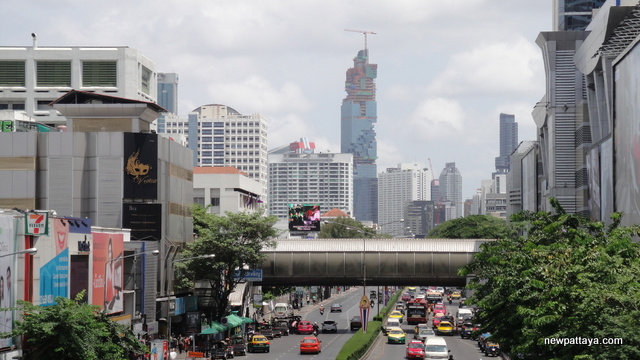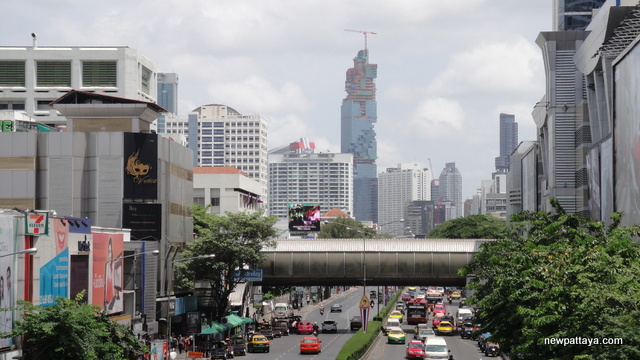 Some photos taken 14 August 2015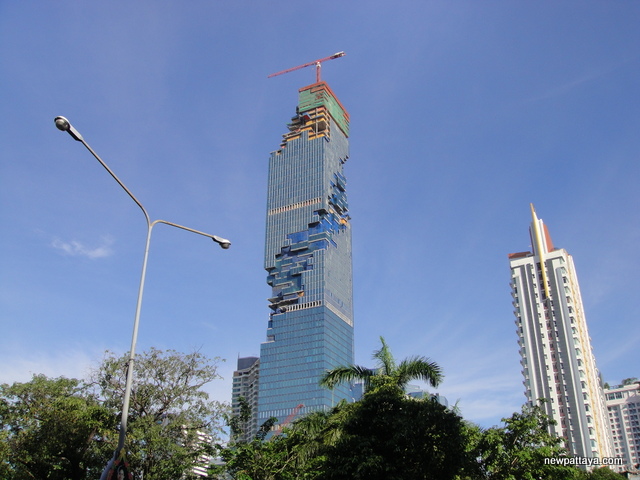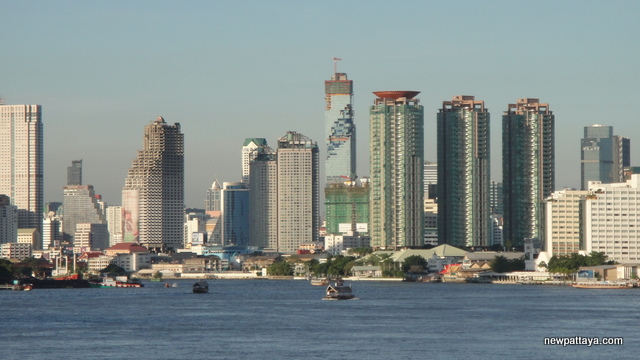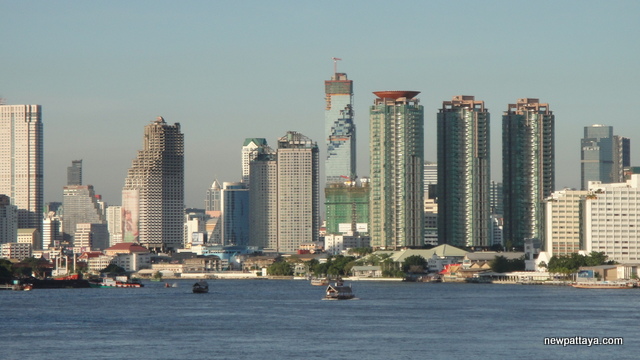 Want more information? Contact us on FACEBOOK