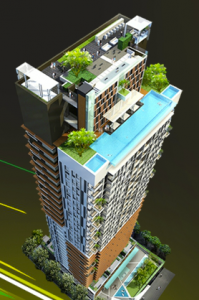 M Phayathai or M พญาไท is a 35-storey condominium project by Major Development. The 35-storey property will consist of 215 residential units offering one-bedroom and two-bedroom units. One-bedroom units range in size from 42 to 48 sqm and two-bedroom units range in size from 63 to 75 sqm. Prices start from 98.000 Baht per square meter or about 5 MB for the smaller units.
M Phayathai is located on Phaya Thai Road between Phayathai BTS and Victory Monument BTS station. Right next to the M Phayathai high-rise you will find Century The Movie Plaza that is a shopping mall that is located at Victory Monument BTS station. For your information, the area is crowded with people, both people selling stuff on the street and people going to and coming from Victory Monument.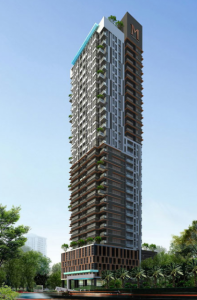 Major Development was pre-selling M Phayathai at Siam Paragon in July 2010. The launch of the two M brand projects M Silom and M Phayathai was delayed in 2009 because of the global recession, and again in the first half of 2010 when the country faced political problems. There is also a third M project called M Ladprao located on Phaholyothin Road opposite Central Plaza Ladprao.
It may seem like a long time ago and people forget easily but the crackdown on the Red Shirts occupying Ratchaprasong took place during April – May 2010 and that was indeed very uncertain times for the kingdom. Political problems are destructive for the country and for the economy as a whole.
PBL Group Co., Ltd. is at the site, I am not sure whether this is the main building contractor or the contractor doing the foundation works.
Steven Leach Group is doing the interior design for M Phayathai and very appropriately Steven Leach Group is also doing the interior design for M Silom.
Published 19 january 2013.
The pictures below were taken on 16 January 2013.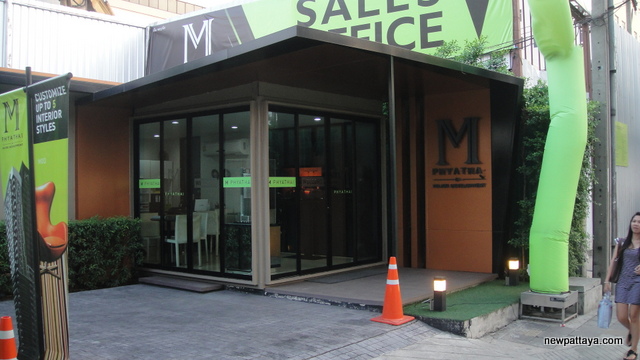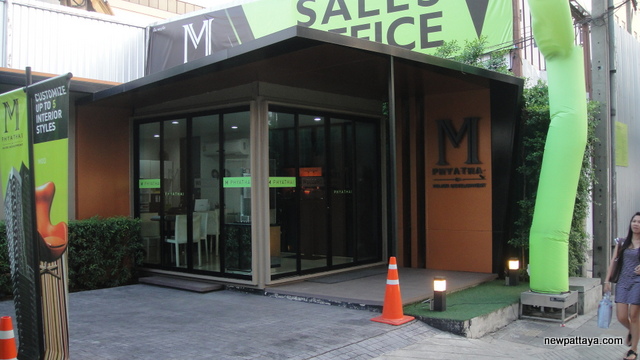 The high-rise has not started rising from the ground yet but most likely it is going to happen very soon. 2013 will be an exciting year for M Phayathai. I estimate completion by the end of 2014.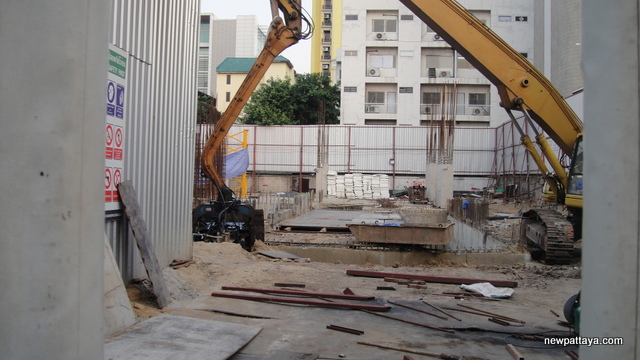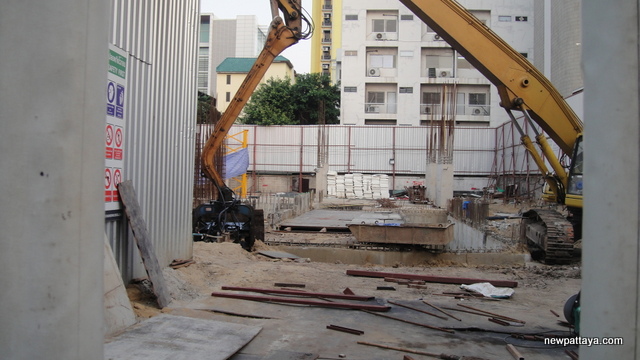 A photo taken 16 January 2014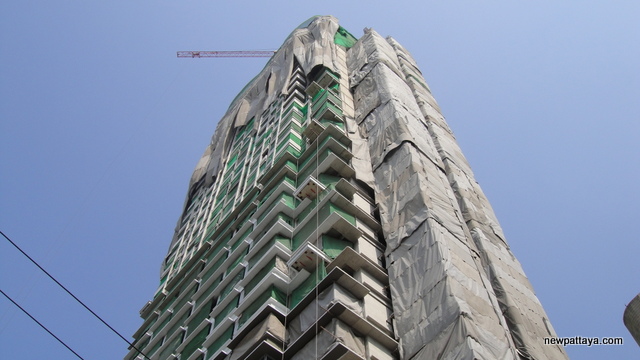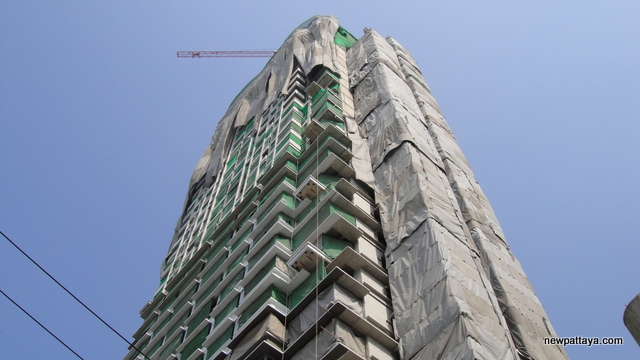 In the advertisement below you can see that the price starts at 5.5 MB. I have to admit that this advertisement is designed in a very creative way. It certainly looks good and it is also funny to see the BTS train and the Victory Monument. Smart people put a smile on my face. Love it….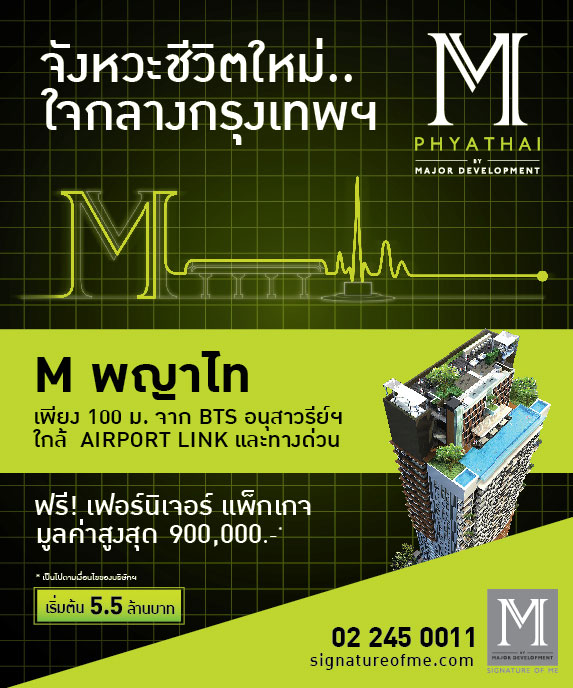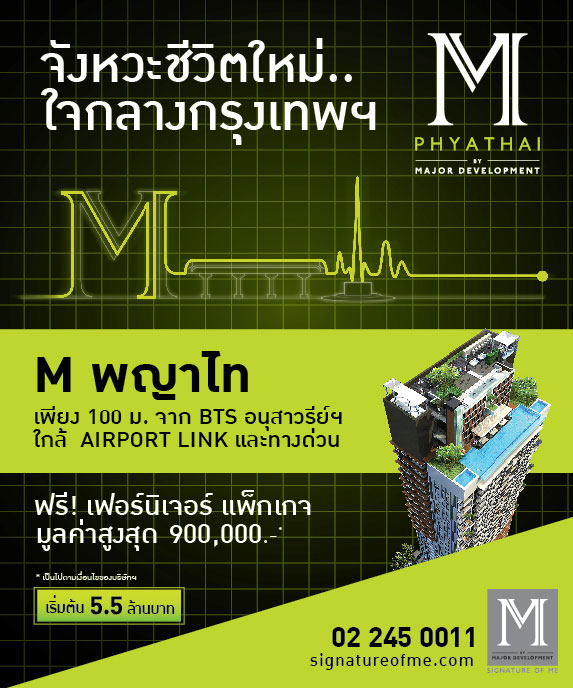 Would you like to support this website? Send funds to us using PayPal, send to secondtouch@hotmail.com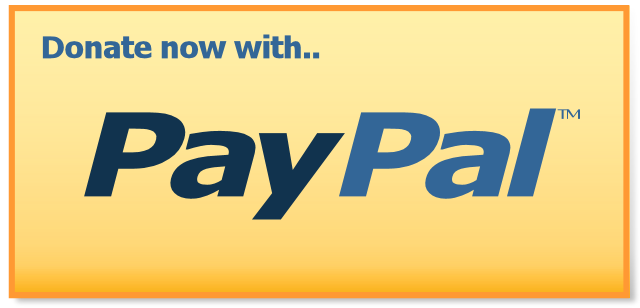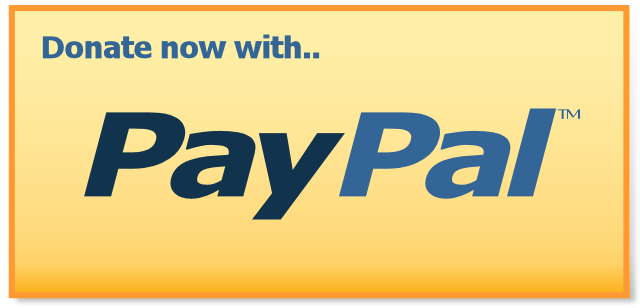 Want more information?