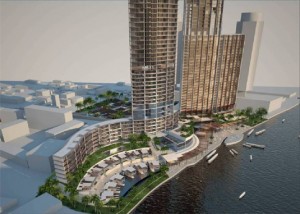 Landmark Waterfront Bangkok is a 11.6 Billion Baht project located along the Chao Phraya River.
The big question, is this a new project as stated in newspapers like The Nation, Property Report and even in the local press in Pattaya? Absolutely not, I am afraid this is one of those shelved projects dating back from the financial crisis in 2008. About once every year they tried to make a comeback which was later followed by a message that the project had been postponed. Back then Country Group Development PCL made deals with Capella Hotels and Resorts and the Dubai based luxury hotel operator Jumeirah Group belonging to Dubai Holding which is owned by the Dubai government. The concept for the Jumeirah Hotel Bangkok was developed by the architectural firm Hamiltons International from Singapore in conjunction with UK based interior design firm United Designs.
CEO of Country Group Ben Taechaubol and the Taechaubol family have for many years been wanting to develop two five star hotels and a residential project worth a combined 12 Billion Baht but they did not have the funds to do so.
Capella Hotel Bangkok consisting of 100 rooms and a series of riverfront villas were supposed to be part of the Landmark Waterfront Project. The development was also supposed to include 350 Capella Residences housed in a 64-storey tower.
Two hotel operators, the 64-storey The Capella Hotel & Residences and the 45-storey Jumeirah Hotel Bangkok & Residences with 305 rooms were supposed to be located right next to the three Chatrium towers on Charoen Krung Road.
In 2013 and 2014 everything changed and it became clear that the Landmark Waterfront project on Charoen Krung Road will comprise of 5 buildings:
• Building A will be 12 stories high
• Building B will be 74 stories high and 2 underground floors
• Building C will be 5 stories high
• Building D will be 9 stories high
• Building E will be 10 stories high
There will be a hotel with 312 rooms and the 74-storey residential building will have 350 leasehold units.
Beijing Construction Engineering Group International (BCEGI), one of China's top ten international contractors, is the Landmark Waterfront project's main contractor. Apart from being the main contractor BCEGI is also a partner in the project, the company has spent 60 million USD to acquire a 30% stake in Landmark Holdings. In other words, a capital injection in return for a stake in the company. Or working for free in return for a stake in the company, there are many ways of putting it.
This mixed-use project has a market value of about 29 billion baht.
On 11 October 2013, The Stock Exchange of Thailand informed us that Country Group Development had signed a 11.6 Billion Baht financial framework agreement with China EXIM Bank for the Landmark Waterfront Project. In other words, chinese government money will support the development of the Landmark Waterfront Bangkok project.
In Thailand I know Beijing Construction Engineering Group from the development Miracle Hua Hin. BCEG is very big in China, it will be fun to see them working in Bangkok also, hopefully they will work much faster than the thai contractors. The chinese contractors are known for their efficiency.
It is always wise to have a partner with a strong financial muscle which indeed is the case for China's EXIM Bank.
The land belongs to the Crown Property Bureau which as usual means we are talking leasehold property. This was also the case for MahaNakhon which changed from leasehold to freehold, many other projects on Rajadamri Road like The Residences at St Regis Bangkok are also leasehold properties.
MahaNakhon in Chong Nonsi will be 77 stories tall, Landmark Waterfront on Charoen Krung Road will be 74 stories tall. It is funny that practically nobody knows this, personally I find it extremely interesting that two very tall buildings are under construction in Bangkok at the same time.
The project is scheduled for completion in 2017. They will need about 3 years time to complete this project. I expect these leasehold condominiums will be very hard to sell. However, since this is a leasehold project they can sell 100% to foreign buyers.
In May 2014 Thai Bauer started doing the piling and foundation works for the project. The team that is building the Landmark Waterfront project includes Dhevanand Co., Ltd., Meinhardt Co., Ltd., Altus Page Kirkland Co., Ltd., Pia Interior Co., Ltd. and P Landscape Co., Ltd.
• Landmark Waterfront Bangkok is on FACEBOOK
• Four Seasons Private Residences at Chao Phraya River is on FACEBOOK
Taken on April 14, 2017 by Anthony C on Flickr
Taken on April 1, 2017 by Soft wolf fur on Flickr
Published 9 November 2013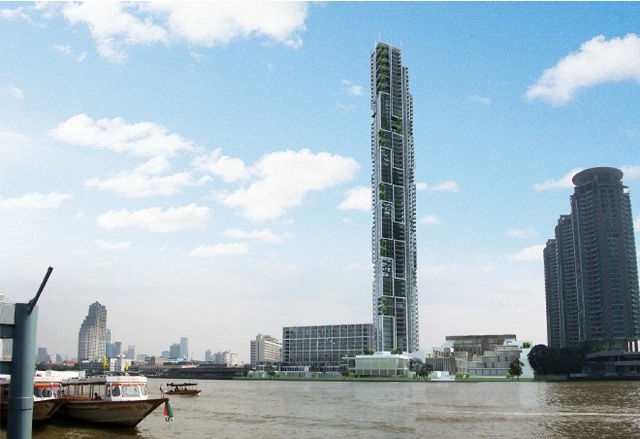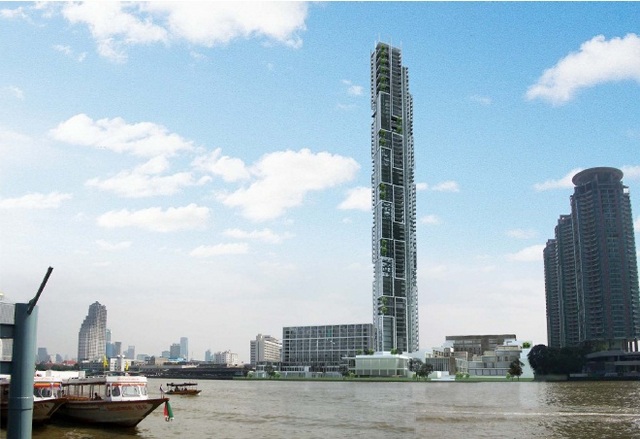 Some photos taken 11 June 2014
It is clear that Thai Bauer is busy piling and foundation works.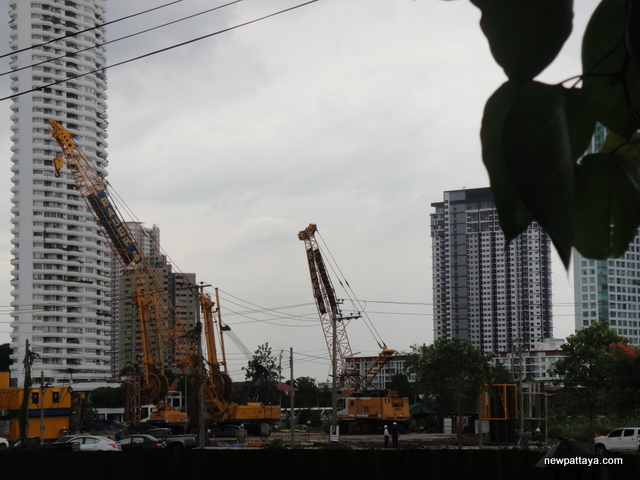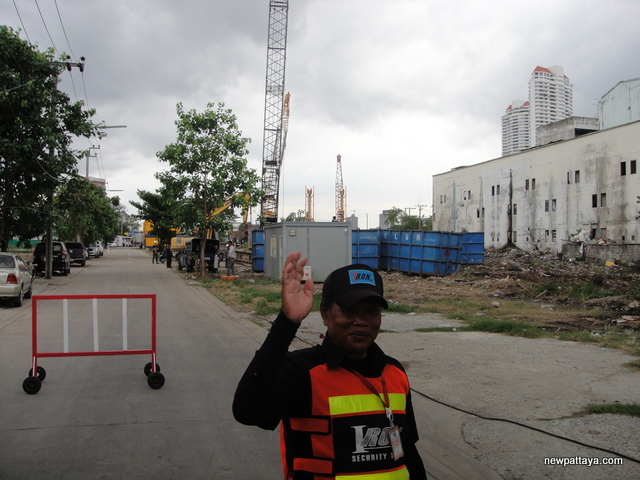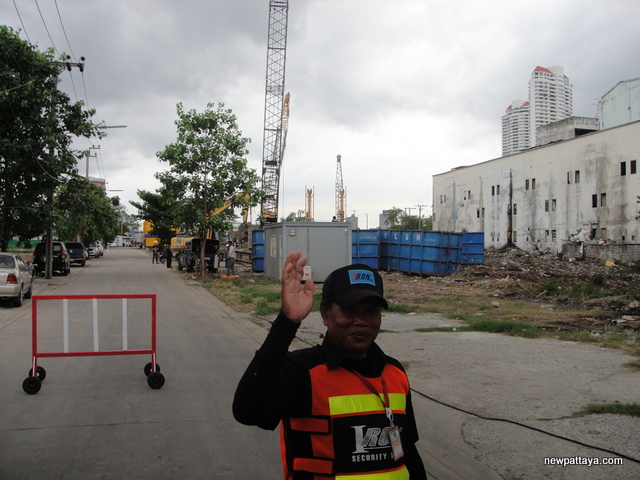 Want more information?