Klass Sarasin Rajdamri is an 8-storey low-rise condominium project with two basement levels. The developer is Klass Realty Company limited. The project is located on Sarasin Road near Lumpini Park, it comprises of only 68 units.
One-bedroom, two-bedroom, three-bedroom, and duplex units with a private garden are available, unit size starts from 45 sqm up to 135 sqm.
The following room configurations are available:
• One-bedroom units, 45 – 55 square meter, 15 units
• Two-bedroom units, 73 – 83 square meter, 25 units
• Three-bedroom units, 95 – 127 sqm, 26 units
• Duplex units, 135 square meters, 2 units
Price from 8 million baht or 178,000 baht per square meter.
Klass Sarasin-Rajdamri is located in the same area as Nimit Langsuan, actually very close to Nimit Langsuan, and what is perhaps more interesting, it is located close to the new Langsuan Village. Having these to projects in the neighbourhood is of extreme importance. It certainly does not hurt that Lumpini Park is just across the street. We all know that location and neighbourhood matters in the world of real estate.
• Klass Sarasin-Rajdamri is on FACEBOOK
Published 1 June 2015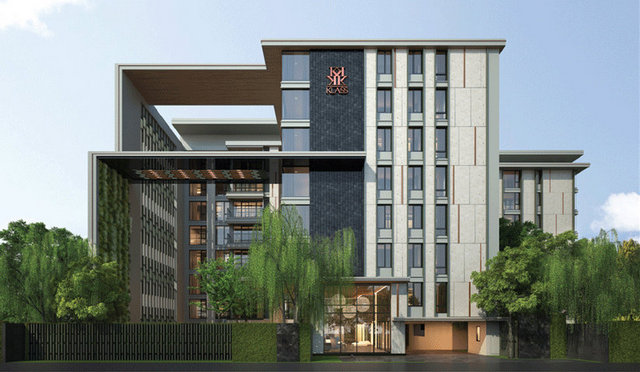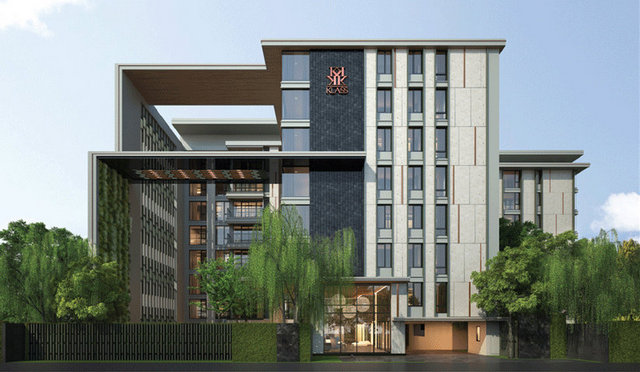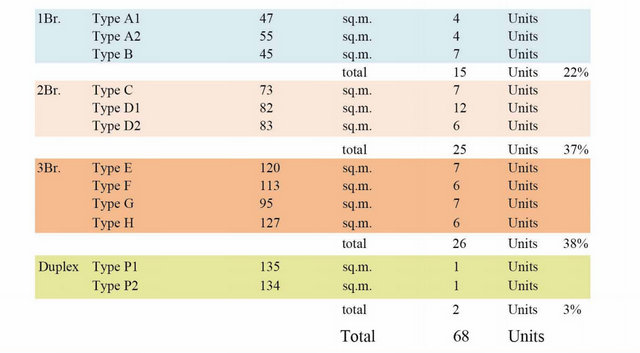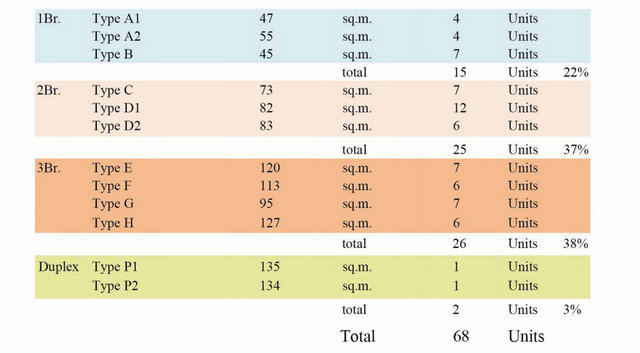 The pictures were taken 21 June 2015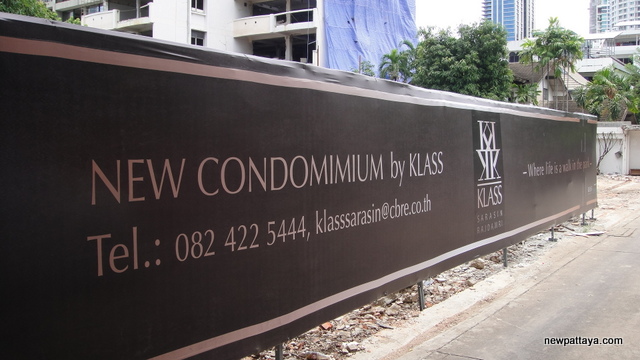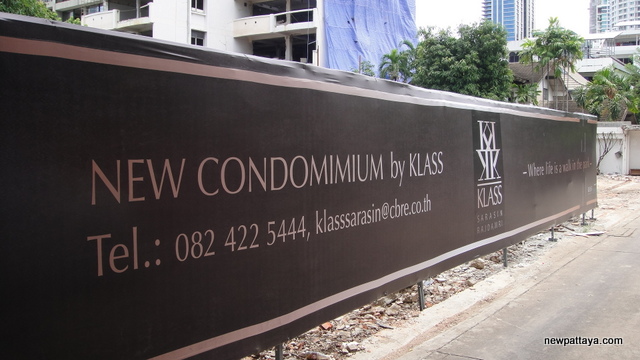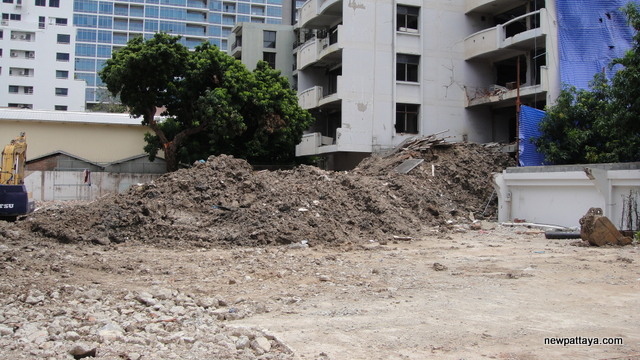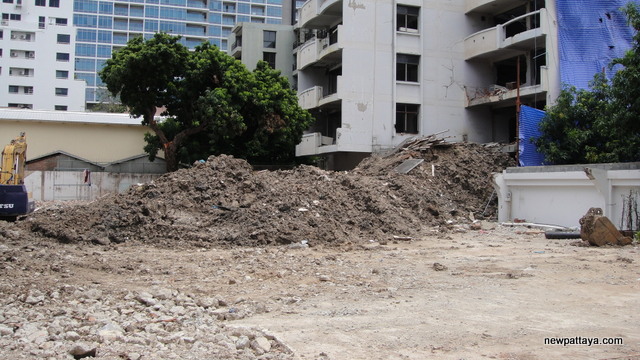 Aha, I believe this is 185 Rajadamri.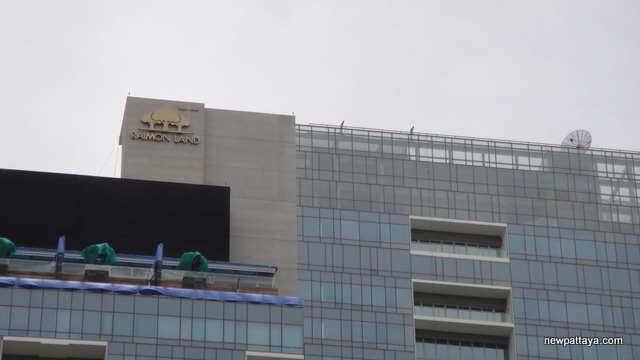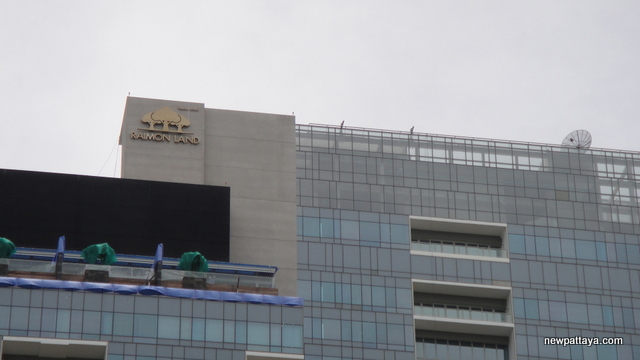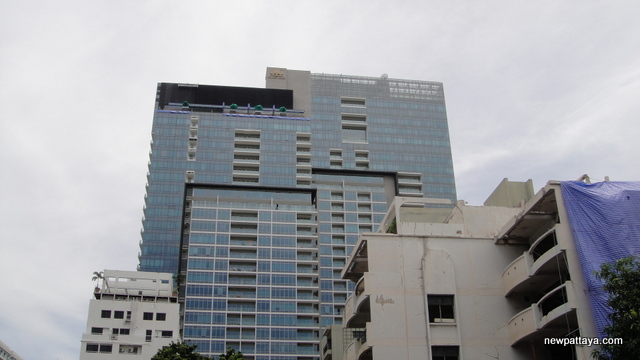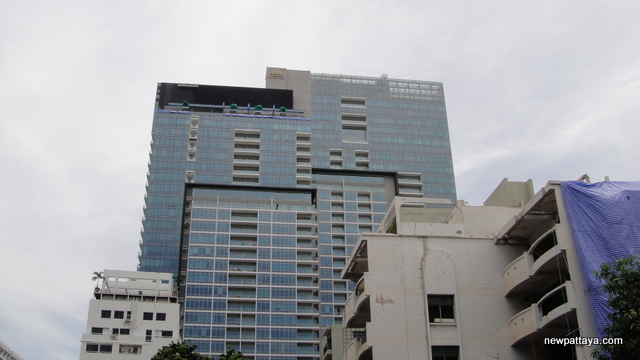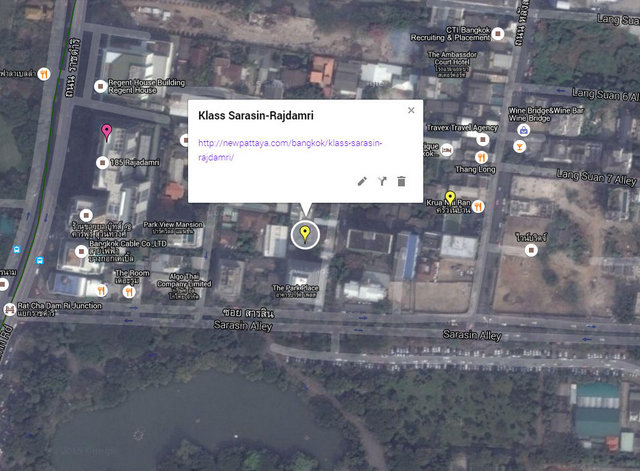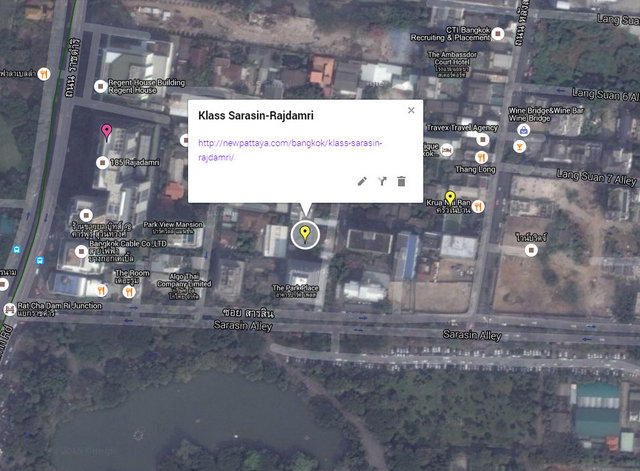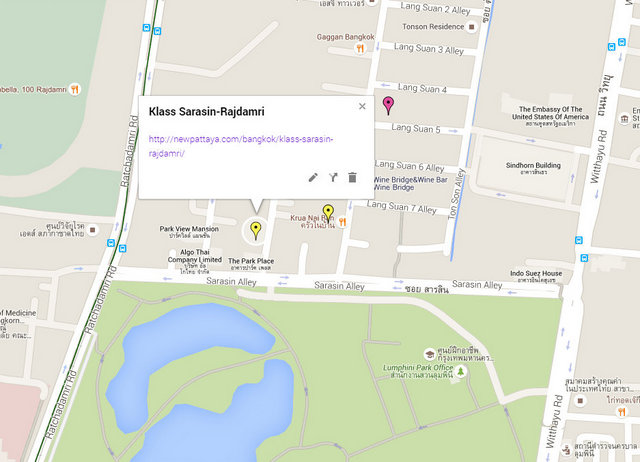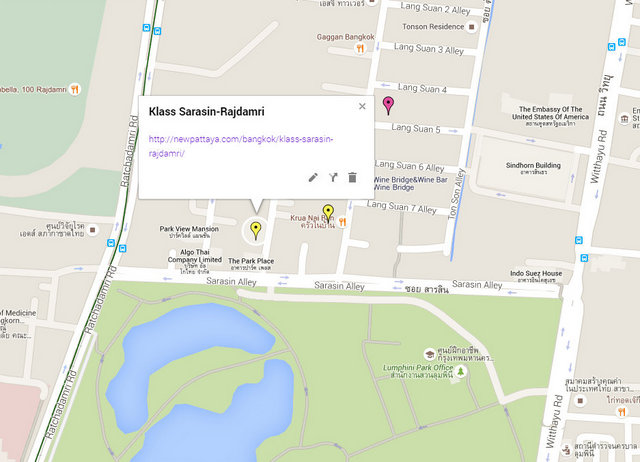 Want more information? Contact us on FACEBOOK