Grand River Place Tower is supposed to be a 95-storey condominium skyscraper. Located by the Chao Phraya River and rising 395 meters it will become the tallest building in Bangkok surpassing MahaNakhon at 313 metres.
Siam Piwat, Magnolia Quality Development and CP Group join forces to create a magnificent new 35.000 million baht city icon. Siam Piwat will own 50 per cent of the project and 25 each by CP Group and Magnolia. Mrs Chadatip Chutrakul is the CEO of Siam Piwat and Mrs Tipaporn Chearavanont is the CEO of Magnolia Quality Development.
Grand River Place Tower will be the largest commercial development ever undertaken by the private sector in Thai history. This will be a new attraction in the city for both local and international visitors to enjoy.
This is a joint venture project between Charoen Phokpand Group which is one of the largest companies in Thailand and Siam Piwat that is one of the leading developers of luxury malls in Thailand, including Siam Centre, Siam Discovery and Siam Paragon that is a joint venture between Siam Piwat and The Mall Group.
The name of the whole development may be Bangkok Chao Praya Riverfront I-City. The total cost of the project is around US$1.2 billion.
There will be a retail area, condominiums, hotels and gardens. The property covers an amazing 400 metres along the Chao Praya River and is surrounded by many five-star hotels.
There is no doubt the location is absolutely great for a development of this magnitude.
The developer claims construction will be completed in 2015. They may be some of the richest people in Thailand but it looks like they are not exactly some of the smartest.
It will simply NOT be possible to complete the 95-storey condominium tower in less than 2 years time, it just makes me wonder why these guys are overly optimistic. We noticed the same overly optimistic approach when MahaNakhon was launched in 2009. The Grand River Place website is one of the worst I have ever seen, that also makes me wonder what is going on.
Published 25 July 2013
12 March 2014:
Grand River Place Tower, Bangkok's tallest building, 95 stories tall to be completed in….ahemmm…. 2015. (next year, lol)
Something ain't right, something is very wrong. Nobody is doing any advertising for the project. Located on Charoen Nakorn Road, unfortunately what seems to be on the WRONG side of the river.
You gotta believe me, this is the WRONG side of the river.
Condo Man II: Charoen Nakorn is NOT the wrong side of the river. This side of the river has more potential than the other side (old town, Charoen Krung).
newpattaya.com: This place is haunted. A lot of bad luck here. Just like the old Pratunam Center. It is not going to work, not in my lifetime. Can't you feel it?
Condo Man II: This project will definitely work. CP + Siampiwat (30% owned by a royal family member). Just wait and see!!!
newpattaya.com: I saw 10 workers, sitting in a van and playing some kind of board game. There are condos for sale, then why do their website totally SUCK, why do they not actively try to sell these condos??? I would love to help them for free if only I had some information, price lists etc. They are doing everything wrong, this is a high profile project and it should be treated as such. They look like amateurs, worst website I have ever seen.
Condo Man II: Because, they have chosen to postpone this project until everything in Bangkok is back to normal. By the way, that stupid website is probably just a dummy. The project is divided into three sections: The condominium part will be developed by Magnolia (developer of Magnolia Rajdamri), the shopping mall part will be developed by Siampiwat (Paragon, Siam Center, MBK), and the hotel part will be a famous hotel chain. MBK group owns 30% of Siampiwat.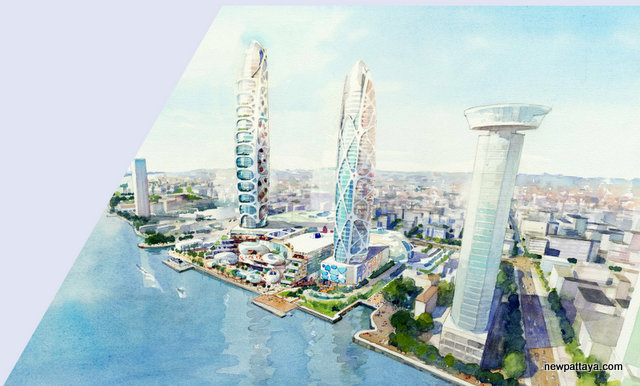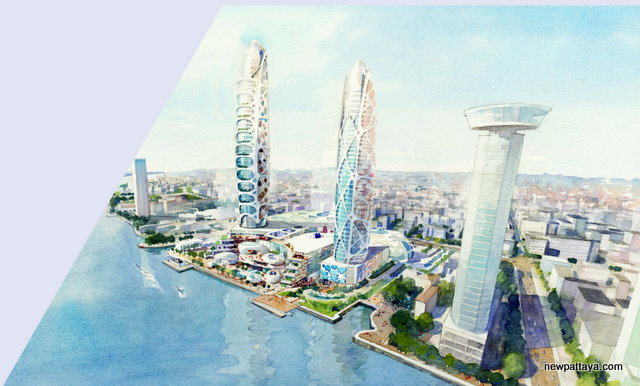 Some photos taken 9 March 2014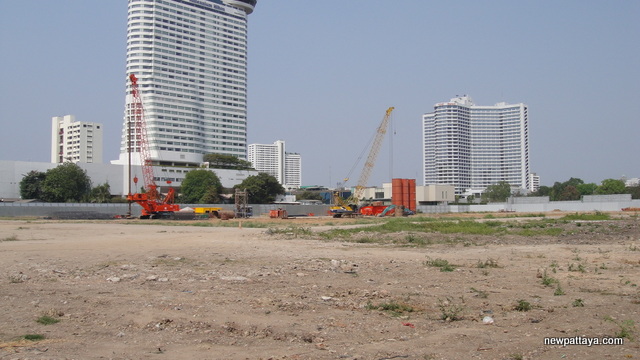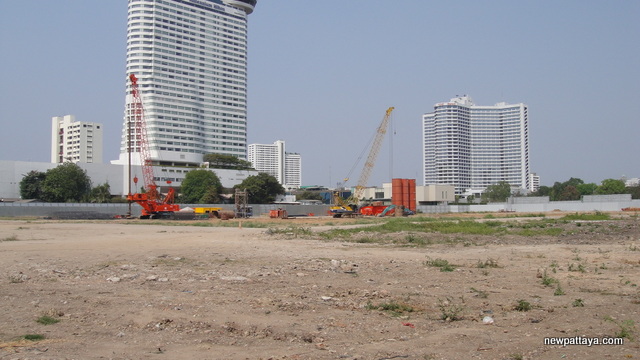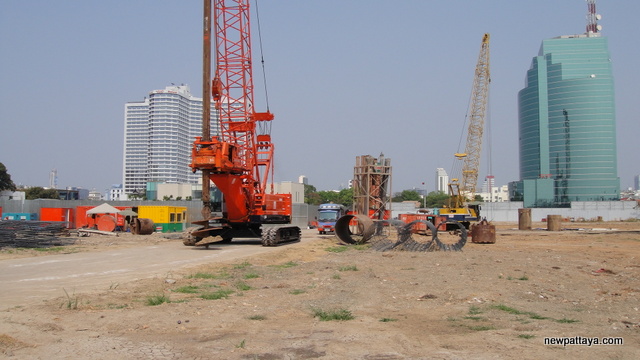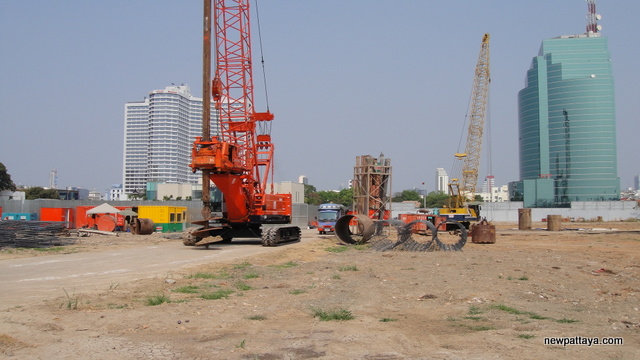 Would you like to support this website? Send funds to us using PayPal, send to secondtouch@hotmail.com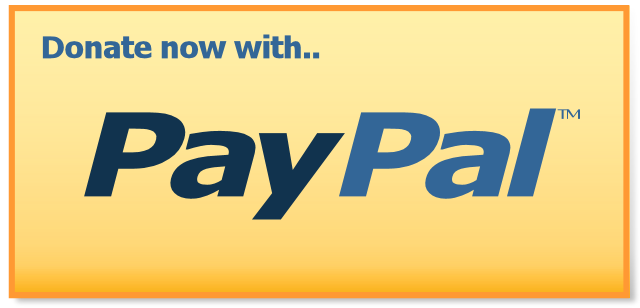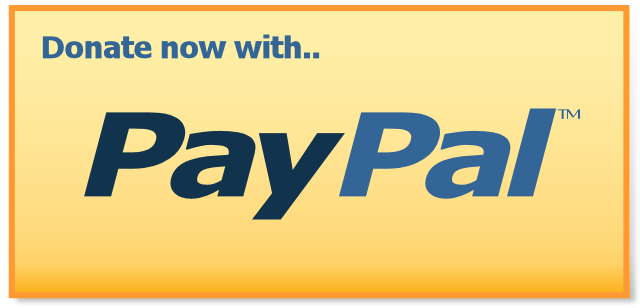 Want more information?