Circle Sukhumvit 31 is a 30-storey residential developmet by Fragrant Group. The project comprises a total of 139 units with the following room configurations:
• One-bedroom units: 46 sqm
• Two-bedroom units: 70 sqm
• Three-bedroom units: 134, 160, 172, 176, 186, 239 sqm
The average price is 150.000 baht per square meter. There was a pre-sales event on 29 March 2014.
There is parking for 132 cars.
• Swimming pool on floor 27
• Outdoor lounge deck on the 27th floor
• Wellness spa equipment on floor 27
• Fitness center on floor 28
• Yoga and dance room on floor 28
• Kid's playground on rooftop
Siamese Exclusive Sukhumvit 31, a new project by Siamese Asset, is located 20 meters from Circle Sukhumvit 31.
On 31 March 2015 Circle Sukhumvit 31 was ordered to halt construction temporarily. The surrounding area has many old houses and some of them have reportedly started cracking. A group of citizens or house owners complained to the developer about the problems caused by the piling and foundation works.
A court ordered the developer to correct the problems before construction can be allowed to continue. Construction will be suspended until a solution is found.
Construction was halted allegedly due to cracks in the walls. Is this the real reason? In most cases cracks in walls is just an excuse used by neighbours that do not want a high-rise building in their soi. A new high-rise will mean more traffic in the soi and the neighbours prefer to keep things the way they were. Cracks in walls can easily be repaired within 24 hours at a relatively low cost.
Generally speaking, the neighbours that complain have lived in a particular area for generations and they kind of feel they own the soi. We noticed a similar behavior regarding The Aetas Bangkok where local residents want to have the 24-storey hotel in Soi Ruam Ruedee demolished. The excuse in this case is that the street is not exactly 10 meters wide which might cause problems for fire trucks. The question: Are the residents really worried about the fire trucks or is something else the problem? Again, the real problem is that the neighbours feel they own the whole neighbourhood.
We visited Circle Sukhumvit 31 on 21 June 2015 and there was no activity at the site.
– Are there any ongoing negotiations?
– When can we expect a solution?
Published 7 July 2015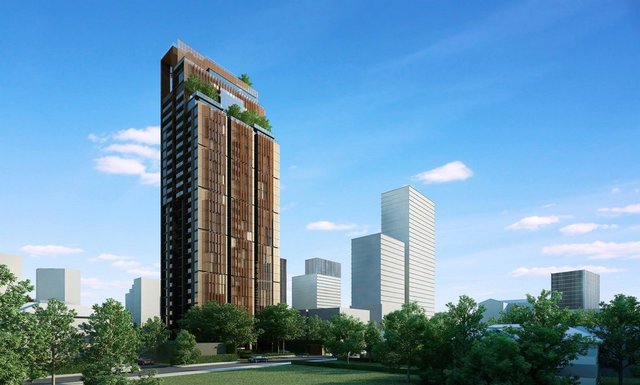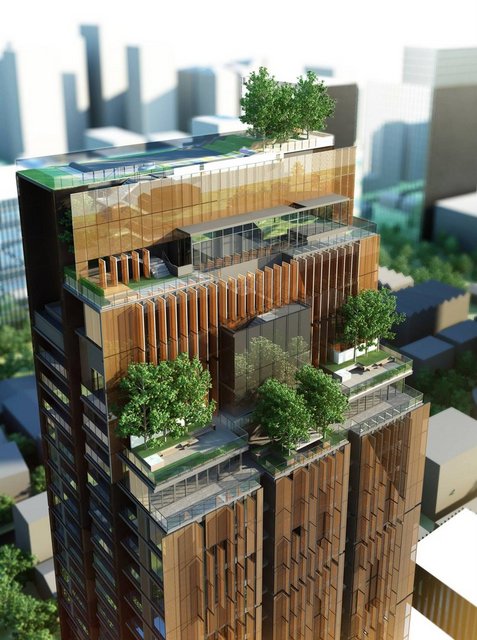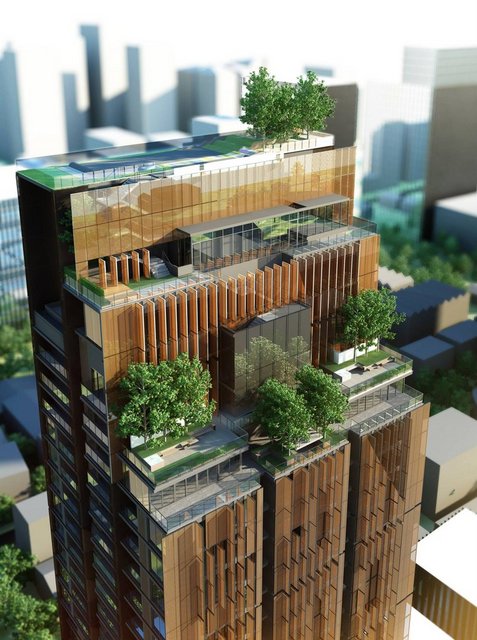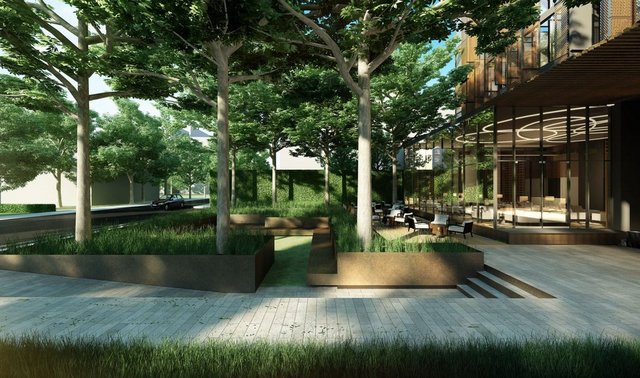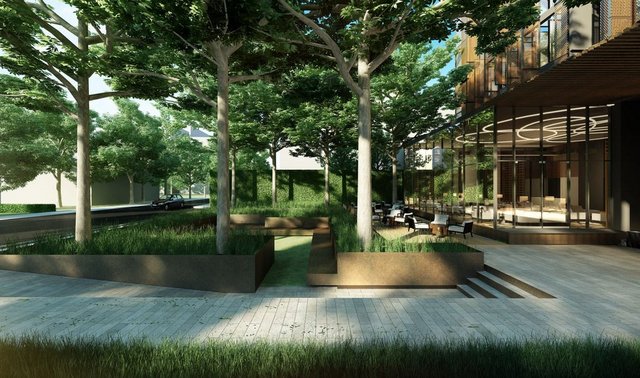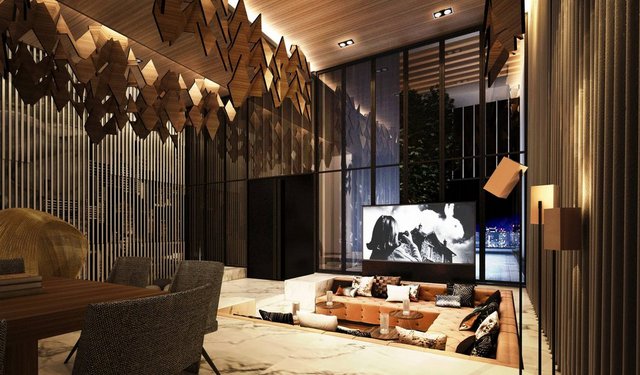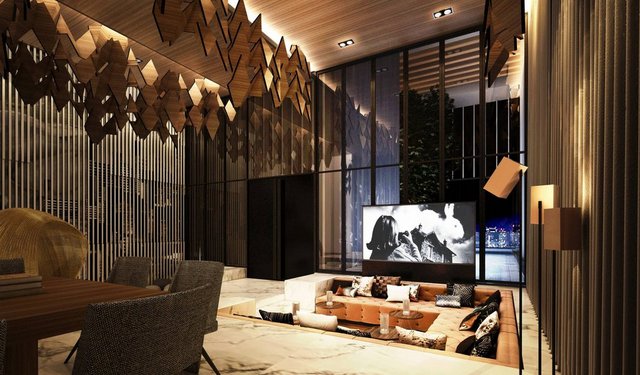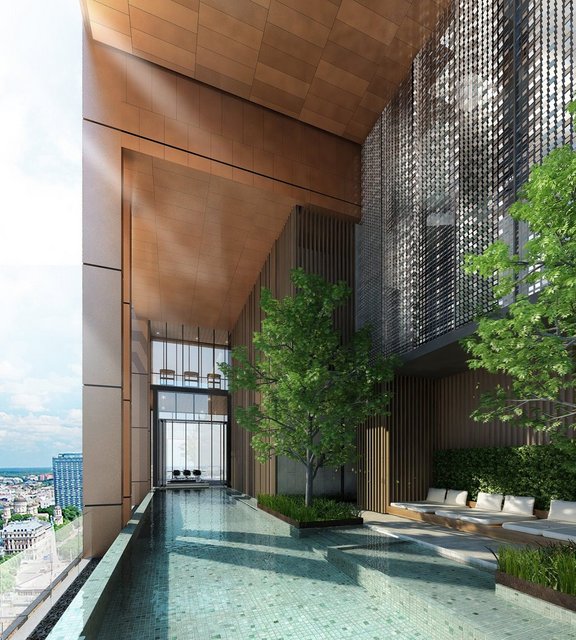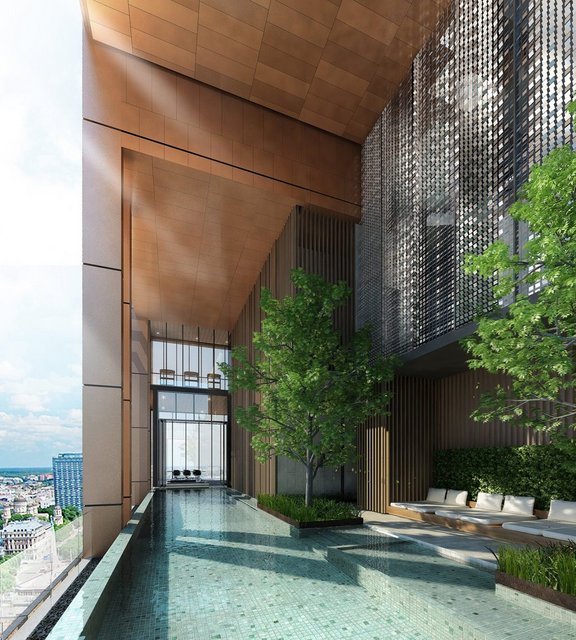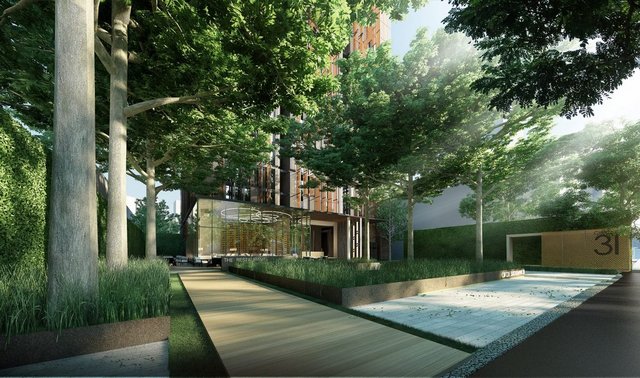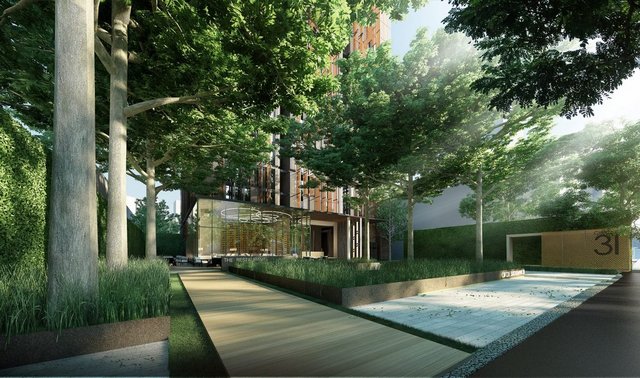 The pictures were taken 27 March 2015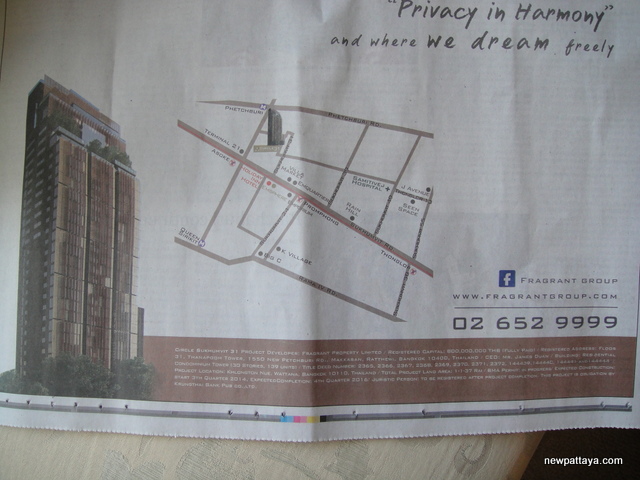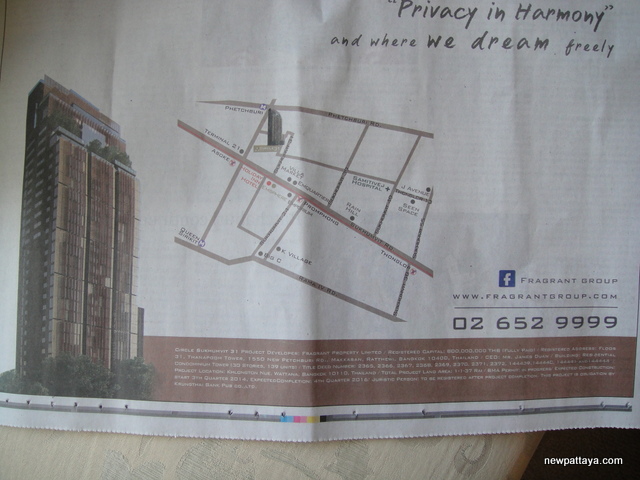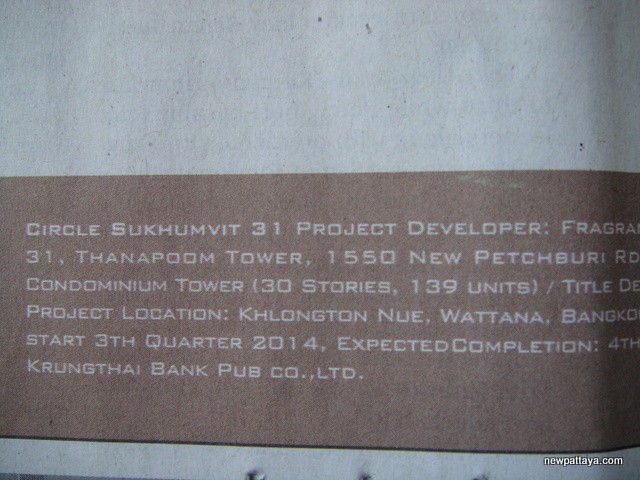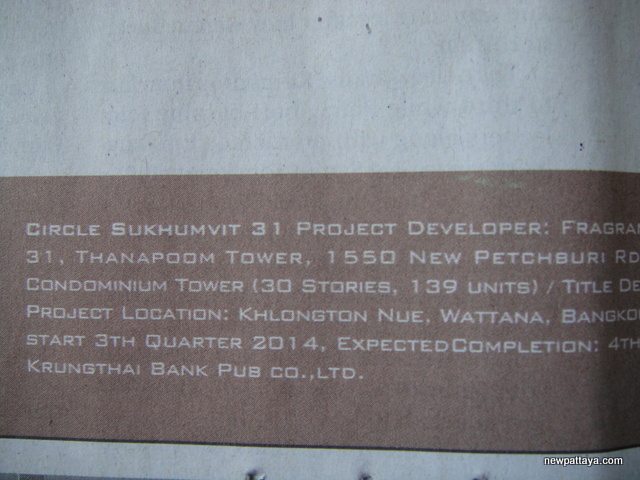 The pictures were taken 21 June 2015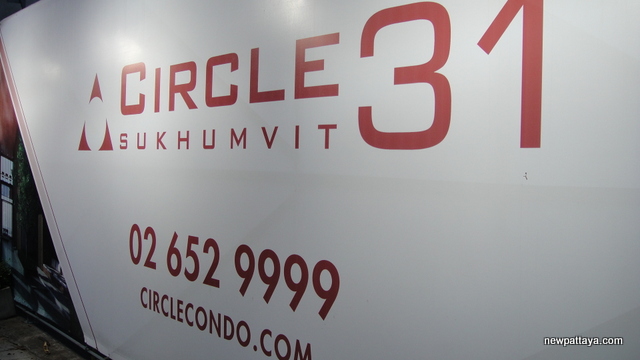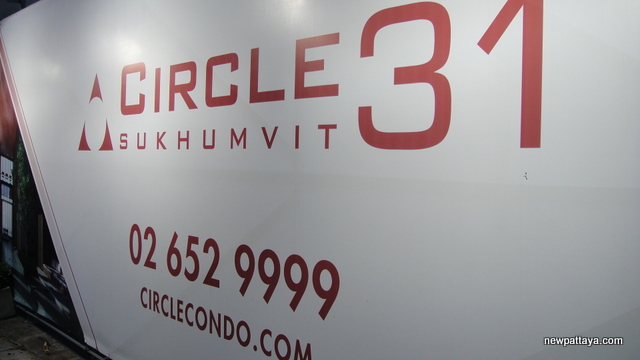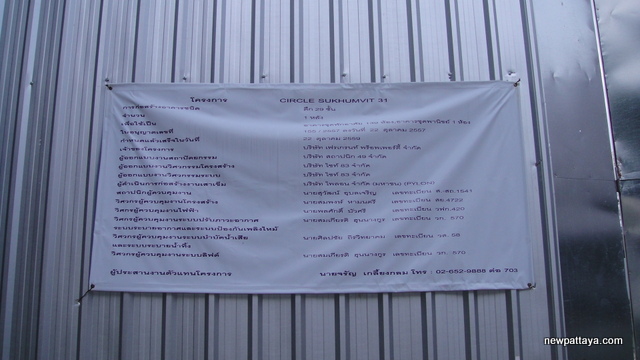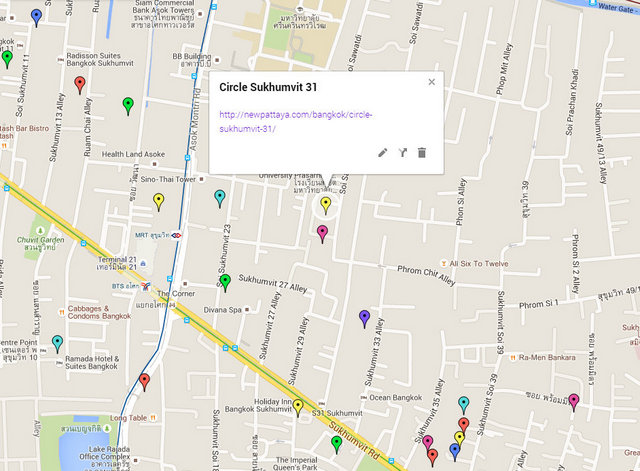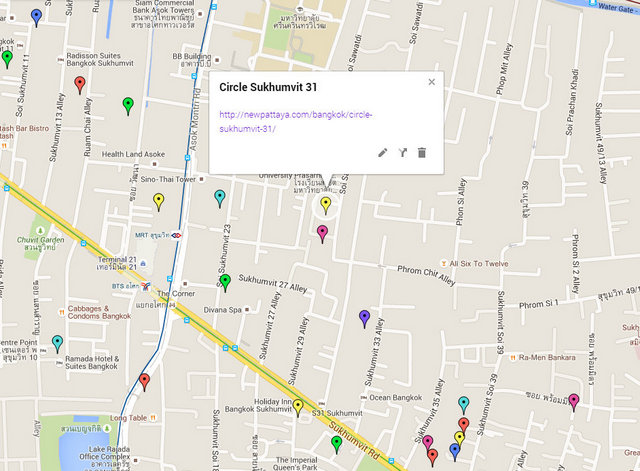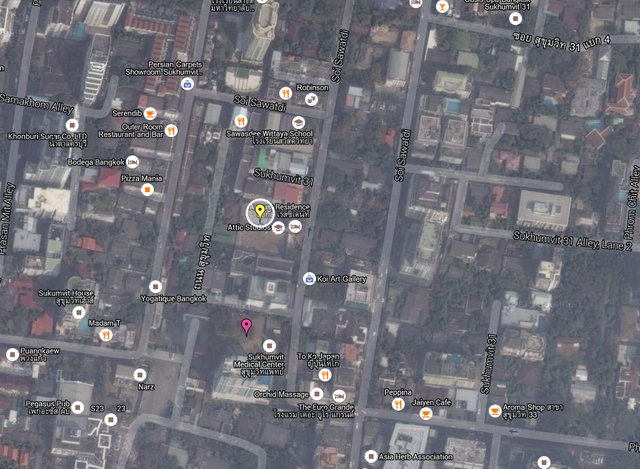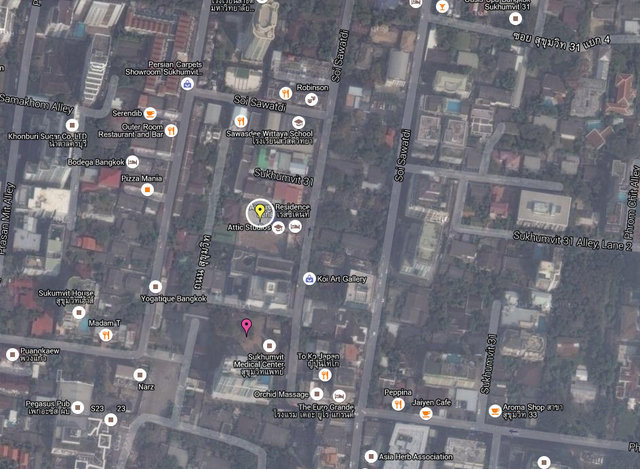 Want more information? Contact us on FACEBOOK