Bangkok's riverside is gaining in popularity, actually it just might be the most exciting part of Bangkok in the very near future. Dramatic changes are taking place along the Chao Phraya River, many mega projects have been announced in the recent past. In this article we will take a sneak peek at the future, we will look at new malls, luxury hotels and condominiums along the river. Many of these developments are currently under construction while others have already been completed.
At present and in the past major retail developments and condominium developments were located along the BTS Skytrain line, especially along the stretch of the line from Siam BTS station to Phrom Phong BTS station.
Why condominiums along the Chao Phraya River? Well, the area is popular because of the waterfront lifestyle and scenic river views. In many ways you could say the river brings a breath of fresh air. Throughout time, people have always been attracted to rivers. This has not changed much. There are those that say that flowing water will bring good luck and prosperity. Perhaps that is why ICON SIAM and Chao Phraya Estate are currently under construction?
Let's take a closer look at what is happening along the Chao Phraya River. There are two sides of the story, meaning developers are building on both sides of the river, on the Thonburi side and the Bangkok side. Let's see what is actually going on. It is rather interesting when we put the pieces of the puzzle together. You will need an expert on these matters, actually an expert will guide you safely on this journey we are about to embark on. Fasten the belts, you are in for the ride of a lifetime.
We will look at developments on Charoen Krung Road, Rama 3 Road and Charoen Nakhon Road, roads that run parallel to the Chao Phraya river. This is where the interesting stuff is happening. Take a look at the list below and be amazed by the power of the famous Chao Phraya river. Looking at the list, one question springs to mind: Why didn't the developers discover the charms of the river much earlier?
• River City Shopping Complex
• Four Seasons Private Residences at Chao Phraya River
• Landmark Waterfront
• Chatrium Hotel Riverside
• Asiatique The Riverfront, an open-air mall
• Asiatique 2 on the Thonburi side
• ICON SIAM
• Takashimaya at ICONSIAM
• Magnolias Waterfront Residences
• The Residences Mandarin Oriental Bangkok
• The River by Raimon Land
• Millennium Hilton Bangkok
• Anantara Bangkok Riverside Resort & Spa
• Avani Bangkok Riverside Hotel & Spa
• Supalai River Place
• WaterMark Chaophraya River
• Supalai River Resort
• Canapaya Residences Rama III
• StarView Condominium Rama 3
• The Pano Rama III
• My Resort @ River
• Supalai Prima Riva
• U Delight Residence Riverfront Rama 3
• Chapter One Condo Ratburana 33
• Ivy River Ratburana
• 333 Riverside
• Supalai Riva Grande
• KnightsBridge Sky-River-Ocean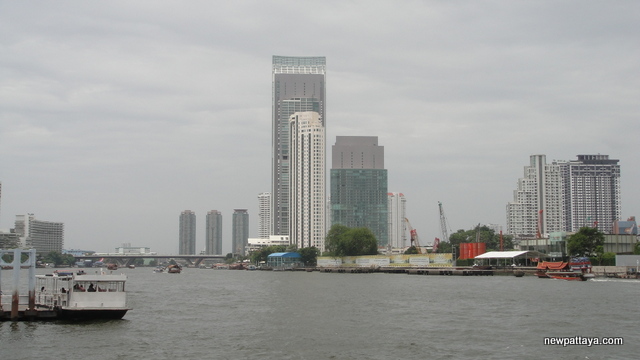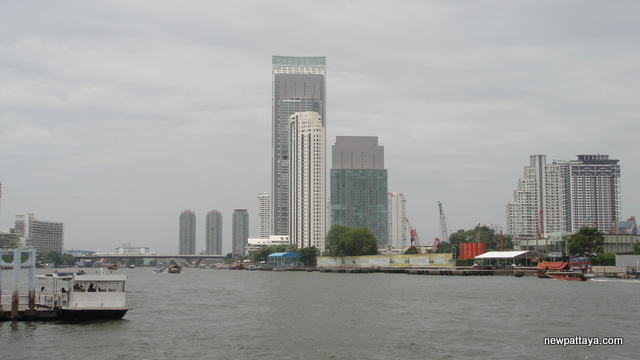 Want more information? Contact us on FACEBOOK