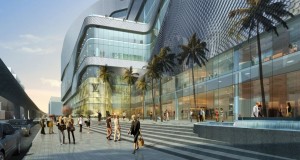 Central Embassy is the name of the new Shopping Complex under construction on the corner of Wireless Road and Ploenchit Road.
Thailand's largest retail conglomerate, Central Retail Corporation (CRC) that is part of CENTRAL Group of Companies is developing a 10 Billion Baht project called Central Embassy. The project is located in the heart of Bangkok, it includes an iconic 37-storey tower and it is set to become Asia's ultimate shopping destination and home to the first Park Hyatt hotel in Bangkok.
Central Embassy is a world class project that is a first in Bangkok and it is the most ambitious undertaking to date in Central Retail Corporation's history.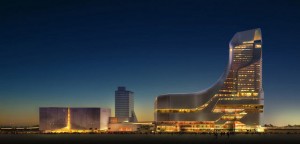 Central Embassy is destined to become the new must-visit shopping destination for high-end consumers in Bangkok. The Managing Director of Central Embassy is Mr Chart Chirathivat.
Ploenchit is one of the major central business districts (CBD's) of the thai capital. A group of leading businesses has decided to call the area Ploenchit City and this is part of a branding campaign. They want to tell us they are different, that Ploenchit itself is a city within Bangkok, that Ploenchit is a destination that offers only the best in terms of business, shopping opportunities and luxury living. The Silom-Sathorn area and Rachadapisek Road are other CBD's in Bangkok.
This will be a 37-floor building and the bottom 8 floors of this high-rise will be the Central Embassy Shopping Complex. A combination of cutting edge design technologies and flowing contours will define the 37-floor building. Situated on top of the Central Embassy Complex will be the 6-Star Hotel Park Hyatt Bangkok.
It is uncertain when the building is expected be completed so I can not tell when Central Embassy will open its doors for customers but my personal estimate is some time in 2015 and not before that.
This Hotel will be the first Park Hyatt in Thailand. The Park Hyatt Bangkok will feature 222 rooms, including 49 suites. The hotel will include luxury restaurants featuring award-winning chefs, specialty lounges, as well as a sky bar with magnificent views of downtown Bangkok. Moreover, there will be beautifully appointed meeting and event spaces and impressive amenities including spa, business center, fitness room and an infinity swimming pool.
This will be the third Hyatt property in Thailand, following the Grand Hyatt Erawan, also in Bangkok, and the Hyatt Regency Hua Hin.
Central Embassy will stand out in Bangkok's skyline because of the iconic architectural and interior design both in the retail center and the Park Hyatt hotel. The glistening facade will be paved with aluminum shields and stretches 400 meters of window display when combined with the adjacent Central Chidlom, a long-standing flagship store by Central Retail Corporation which will also be renovated to coincide with the opening of Central Embassy and will be connected to the new establishment via a sky bridge. Surely Ploenchit Road will be transformed into the most stunning street in Thailand.
The London firm Amanda Levete Architects has designed this amazing building.
The piling work is by ItalThai Trevi Co., Ltd., that are foundation specialists.
Italian-Thai Development is the main building contractor.
A team that includes Meinhardt will ensure the highest quality, Meinhardt are Mechanical & Electrical experts. Langdon & Seah are the project managers.
Central Embassy will join many newly opened shopping malls in Bangkok like Central Plaza Grand Rama 9 that opened 14 December 2011, Gateway Ekamai that opened 18 July 2012, Terminal 21 Shopping Mall that opened 11 October 2011, Rain Hill that opened January 2012, Asiatique The Riverfront that opened end of April 2012, Watergate Pavillion that opened 30 August 2012 and The Coast Living Mall that opened late September 2012.
Furthermore Central Embassy will be joined by the many shopping malls currently under construction that are all located near BTS Stations, Siam Square One that is progressing very slowly, Emporium 2 Shopping Mall with the official name EmQuartier Shopping Mall and Bhiraj Tower and MahaNakon Retail as part of Mahanakorn Ritz Carlton that will be the new tallest skyscraper in Bangkok Height with 77 stories and standing 314 meters high.
Perhaps you now understand why Bangkok is a lot more attractive than Pattaya and perhaps my destiny lies in Bangkok. Bangkok is where the really big players are and I believe I can make a difference – hopefully I will have better luck there.
Published 30 January 2013.
The pictures are dated 6 october 2012.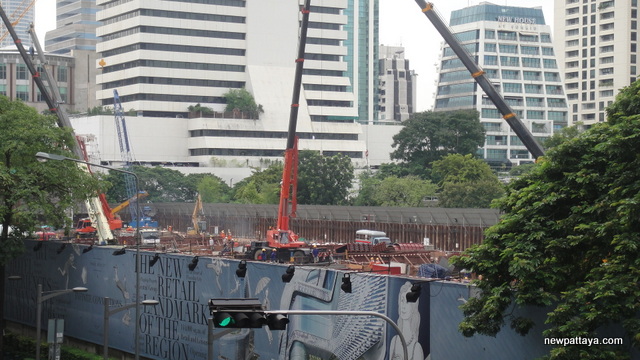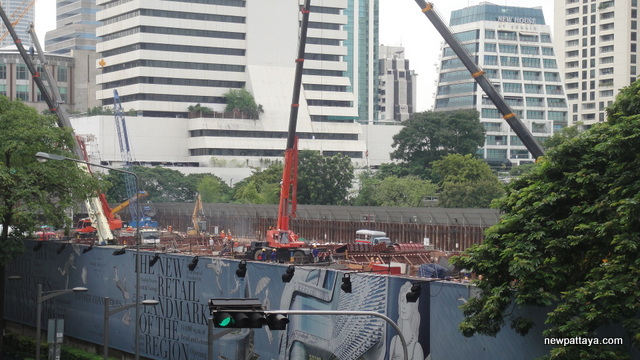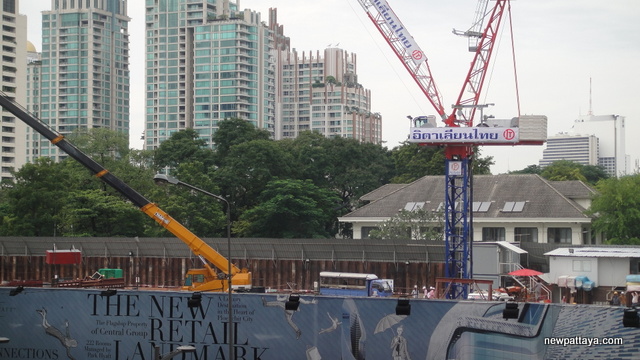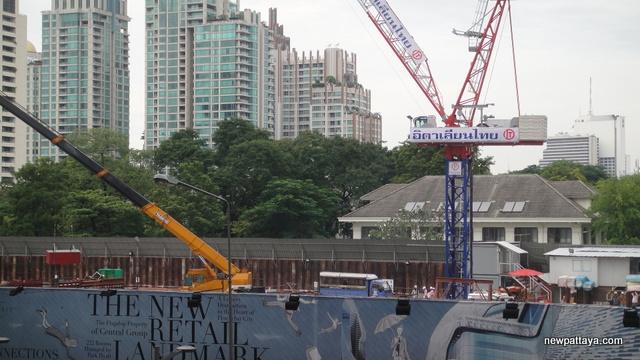 Those with a sharp eye will notice it says "opening 2013" on the poster below. That will not be possible, opening 2015 is more likely. Building luxury takes time so perhaps we will have to wait until 2016.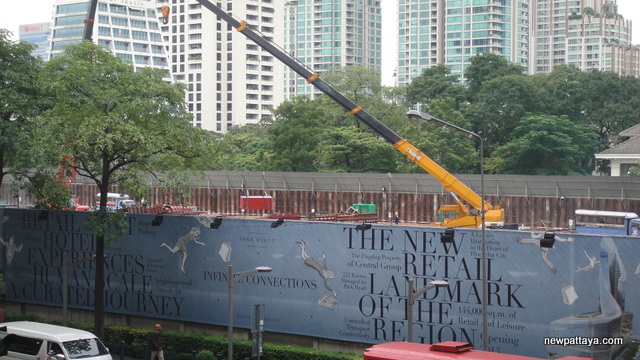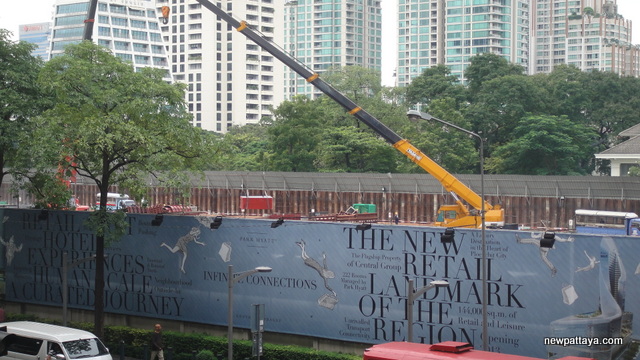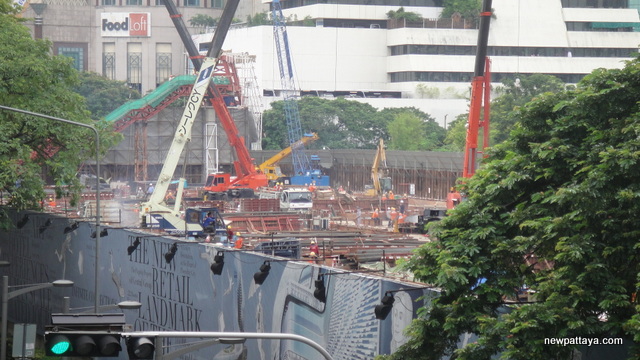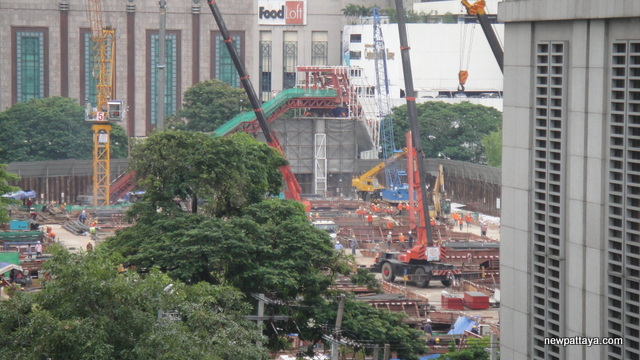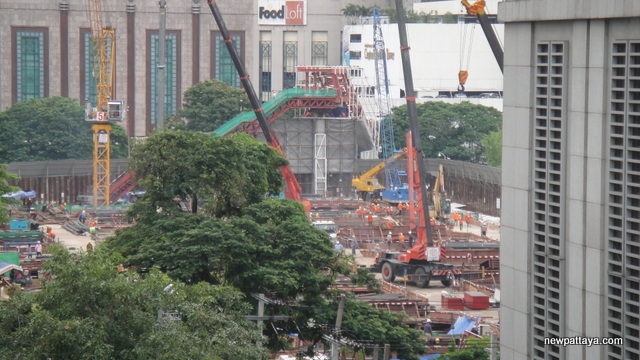 The pictures below are dated 4 january 2013.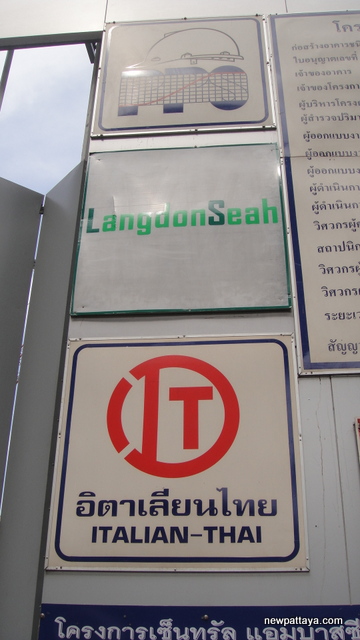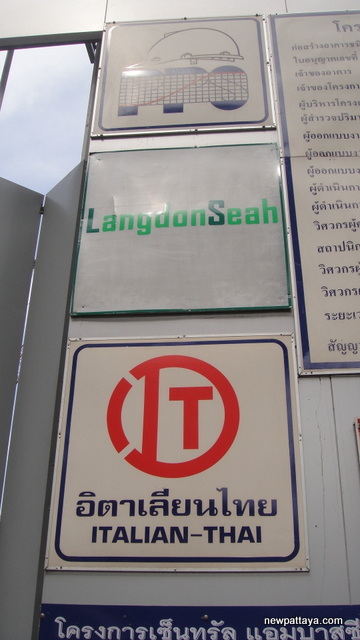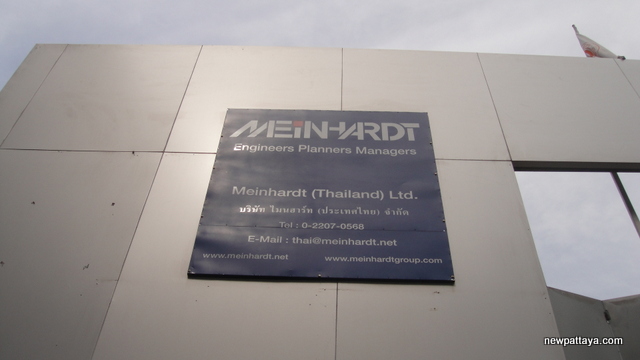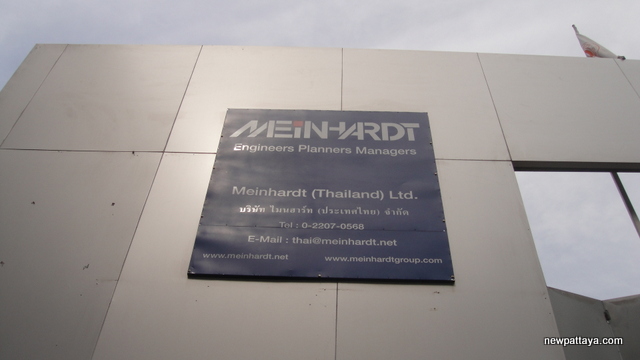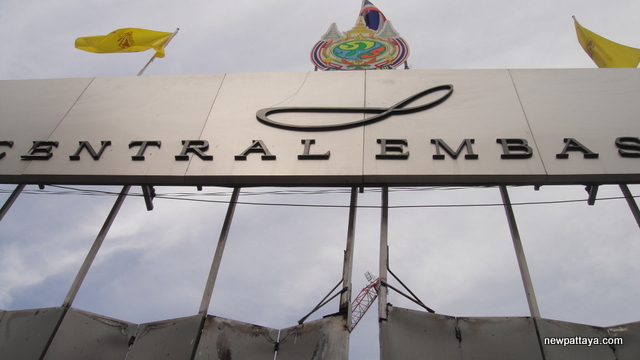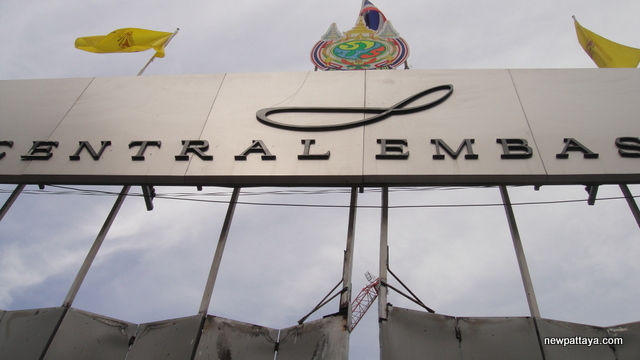 Ploenchit City • Nai Lert Group • Krungsri Bank • Noble Ploenchit • Central Embassy • Park Ventures Ecoplex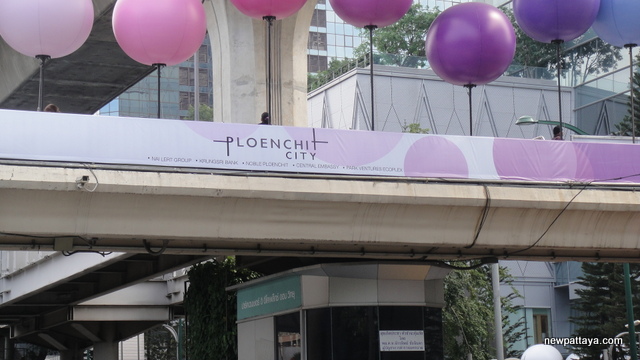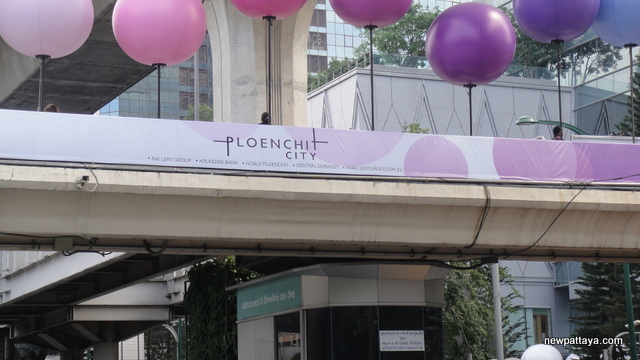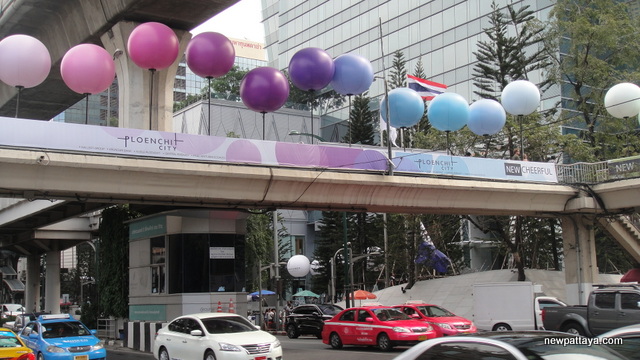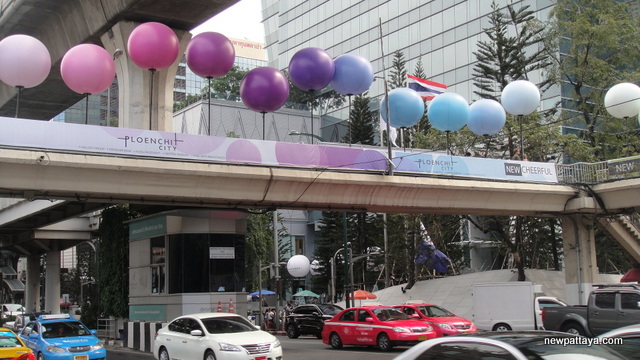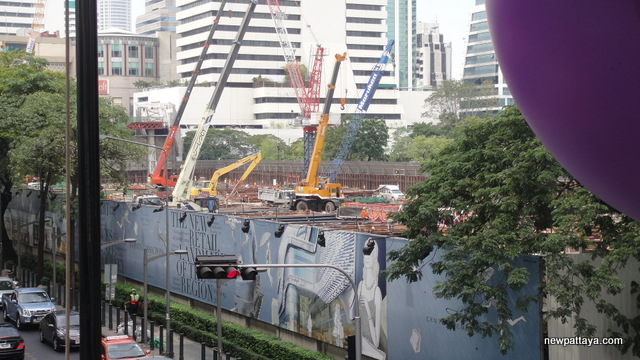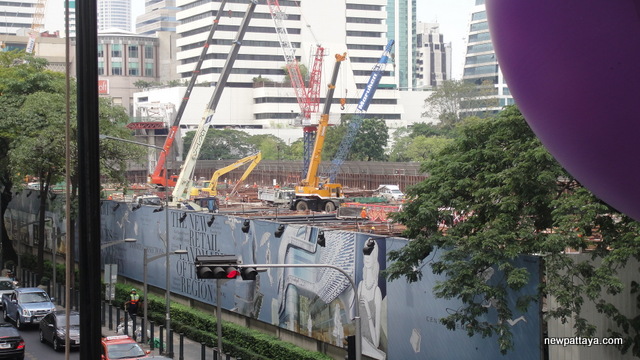 A photo taken 26 August 2013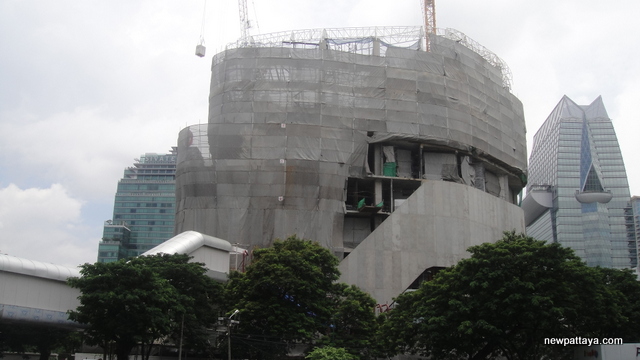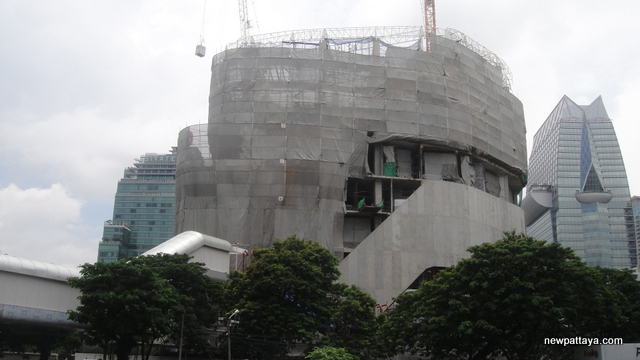 Some photos taken 8 March 2014
The retail element of Central Embassy is expected to open in May 2014 while the hotel will open in 2015.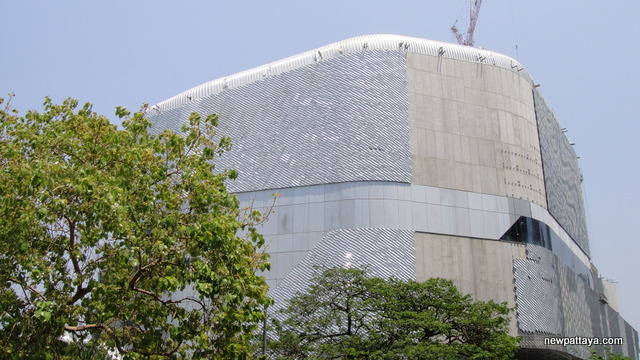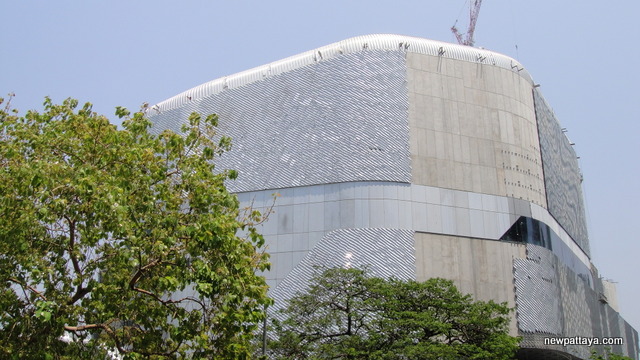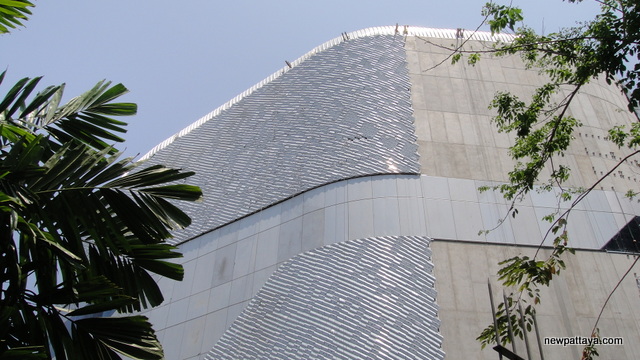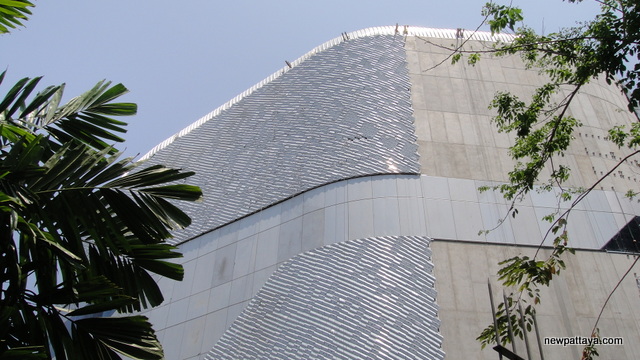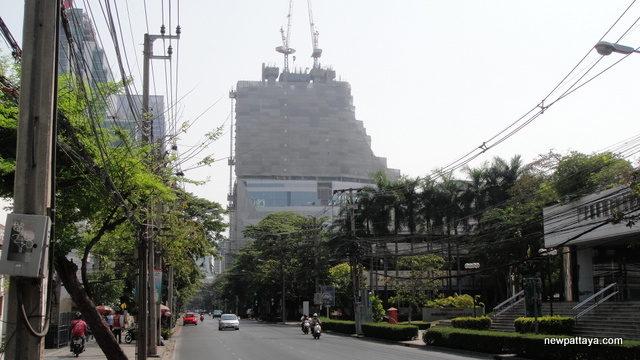 Some photos taken 27 April 2014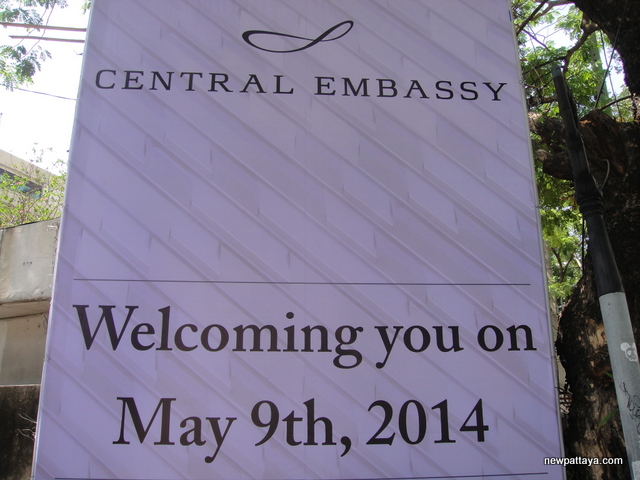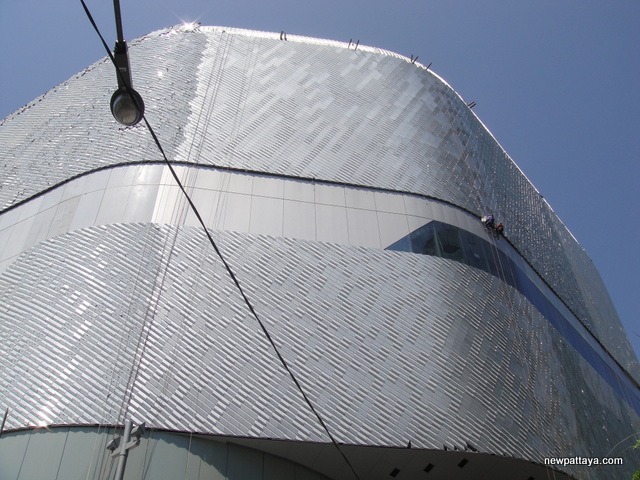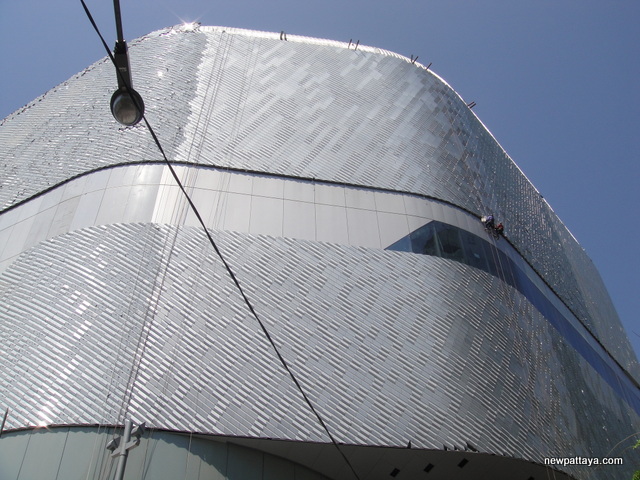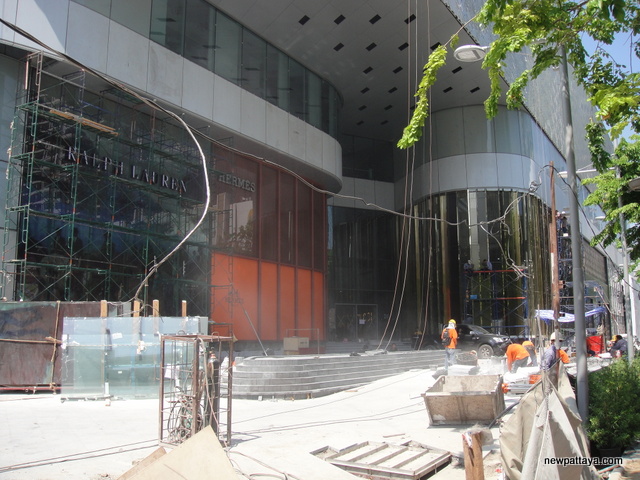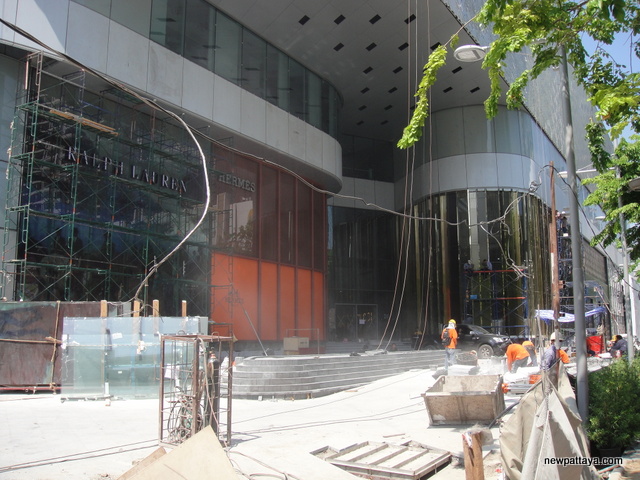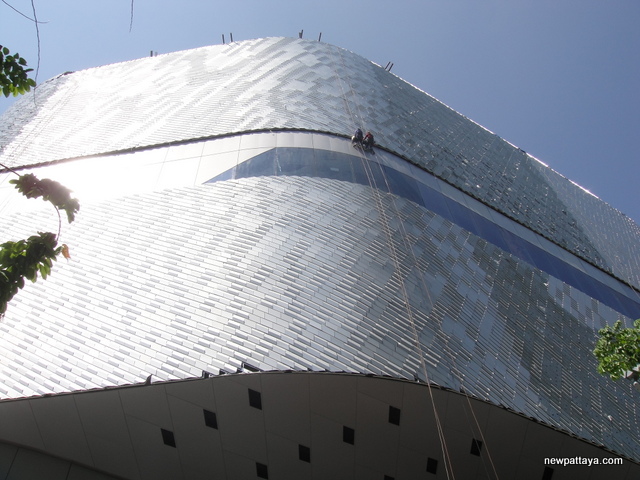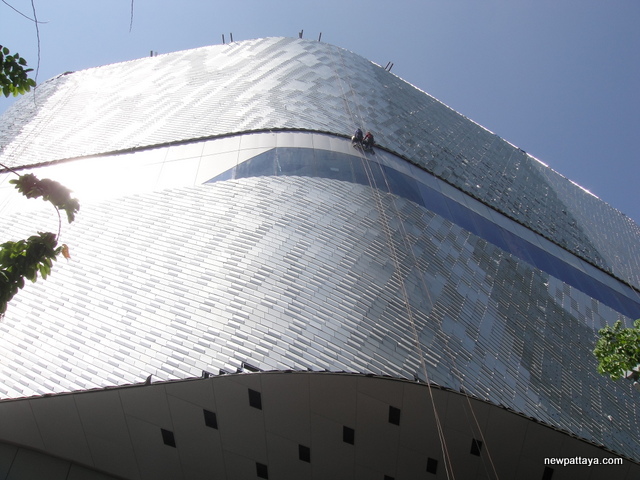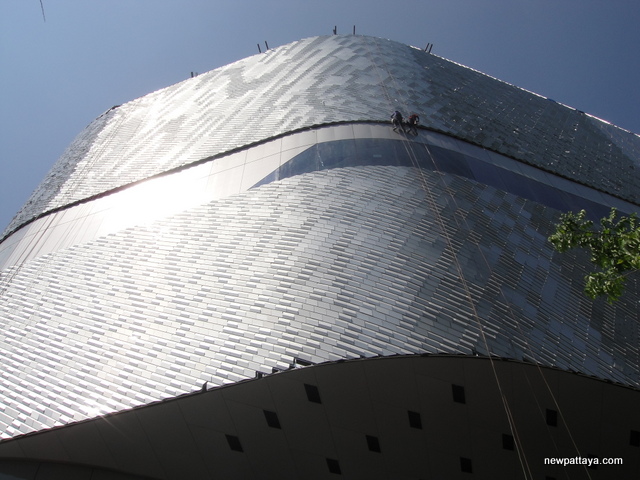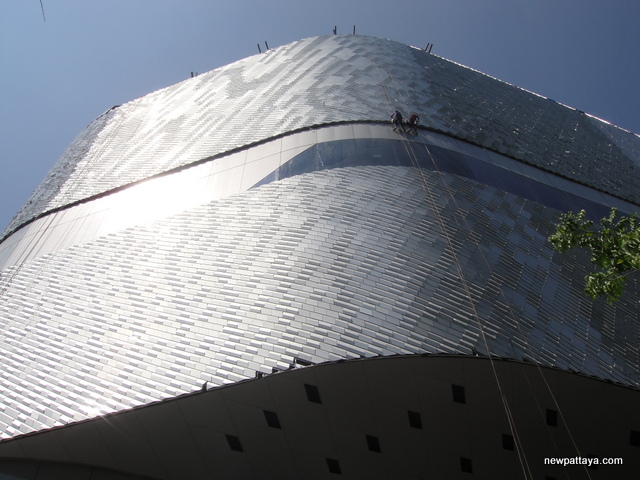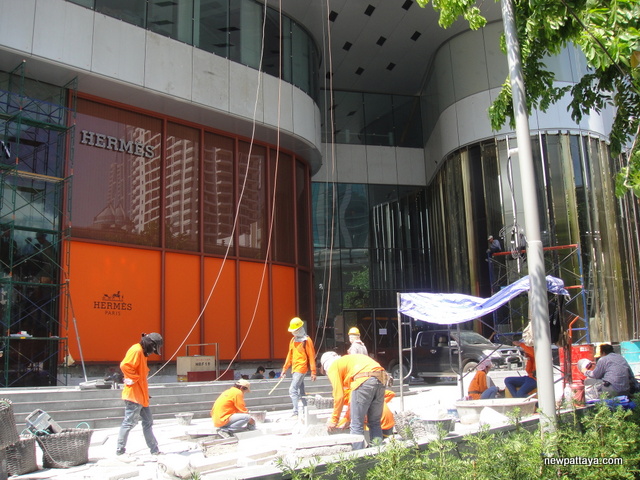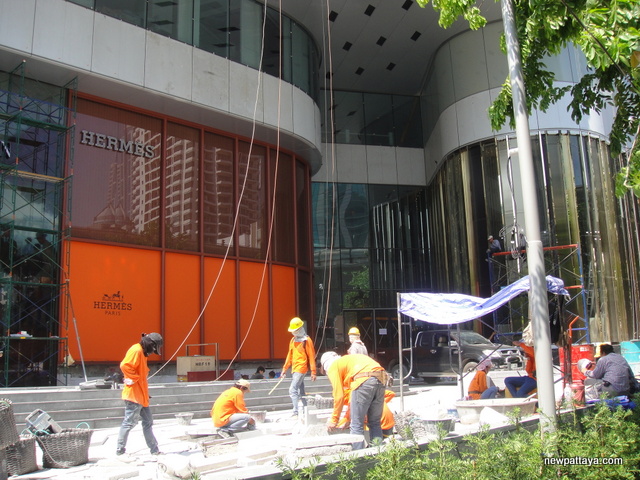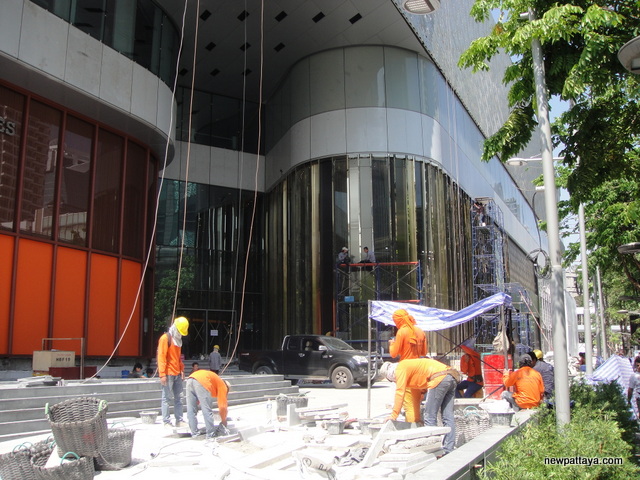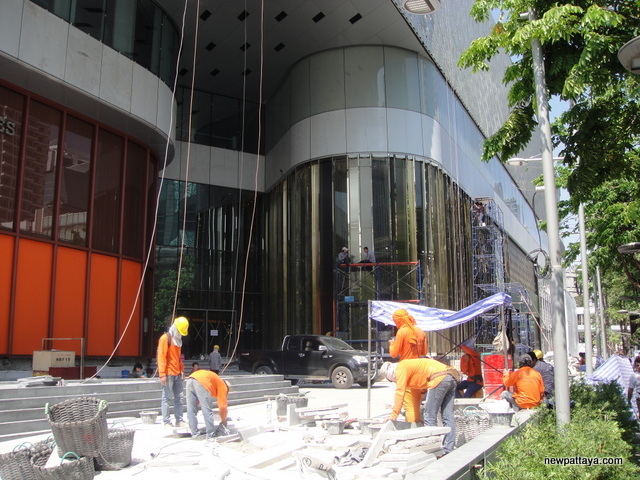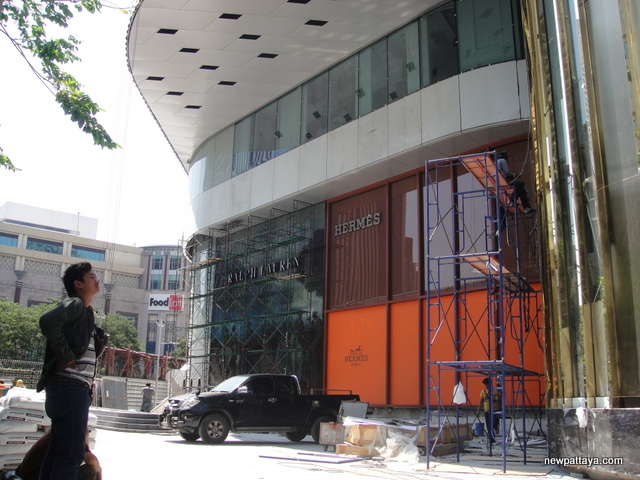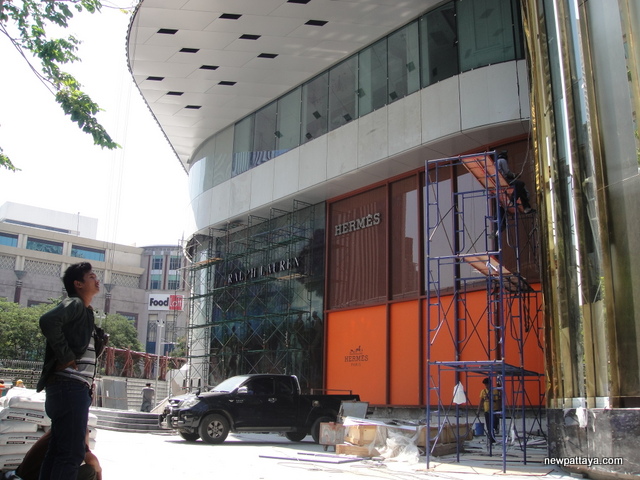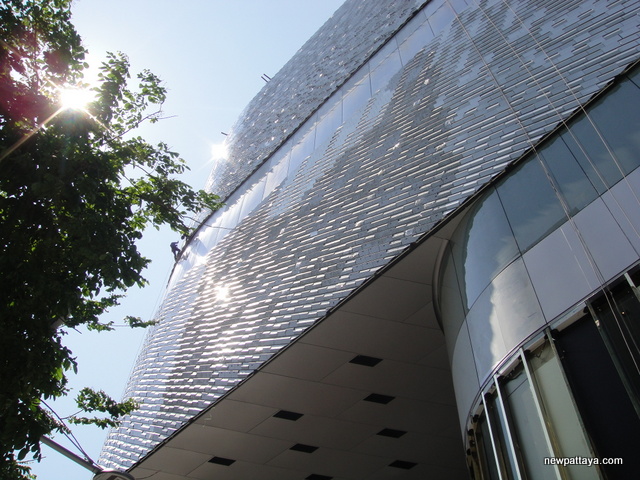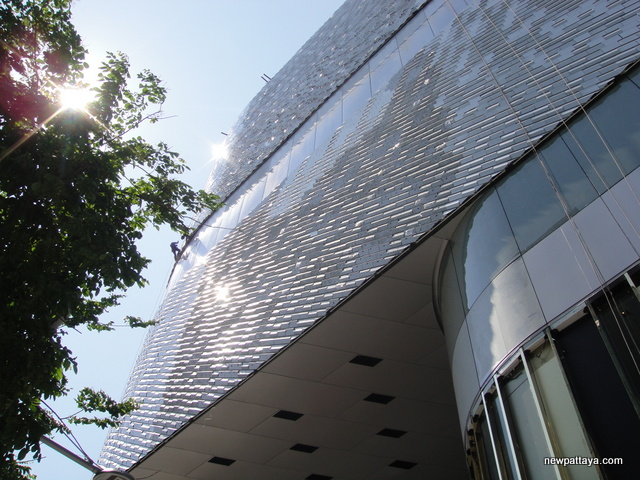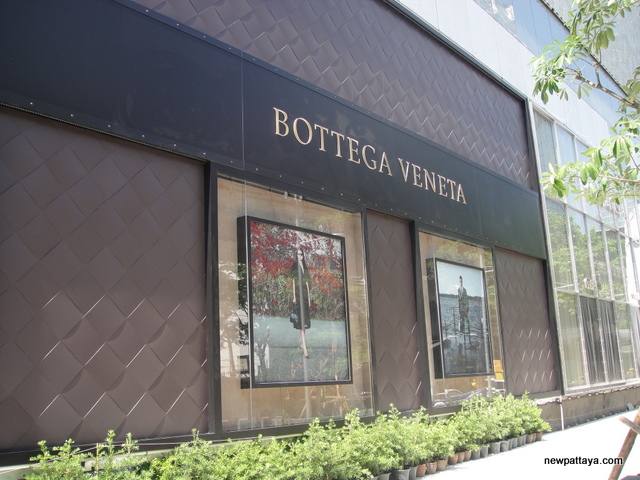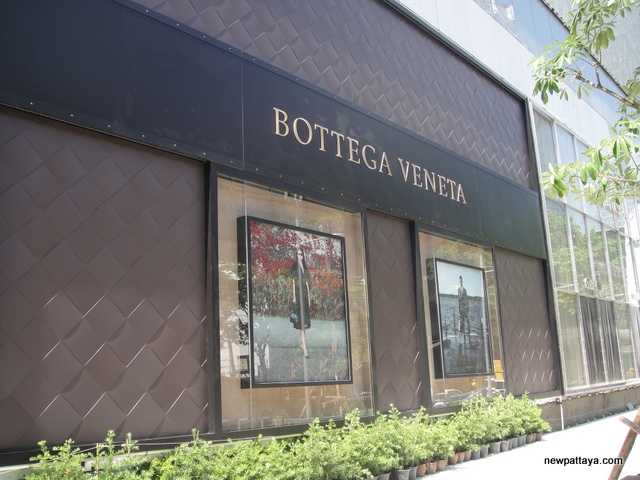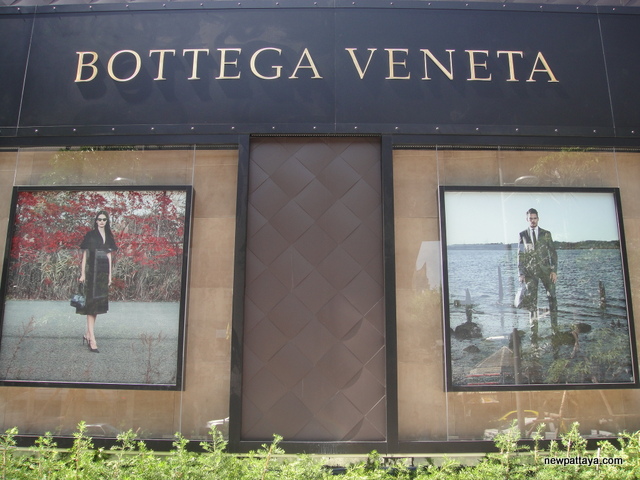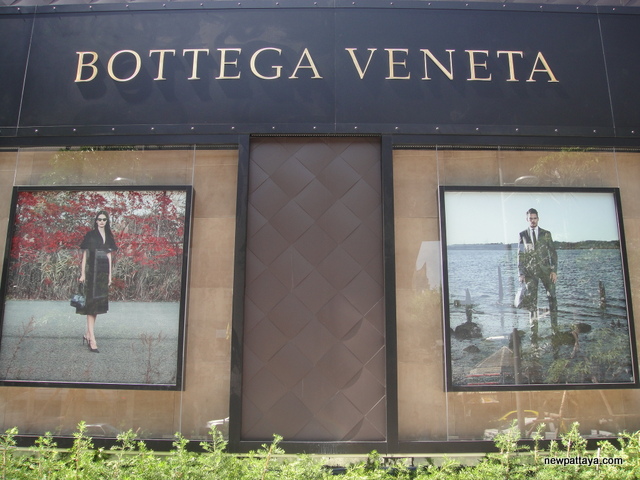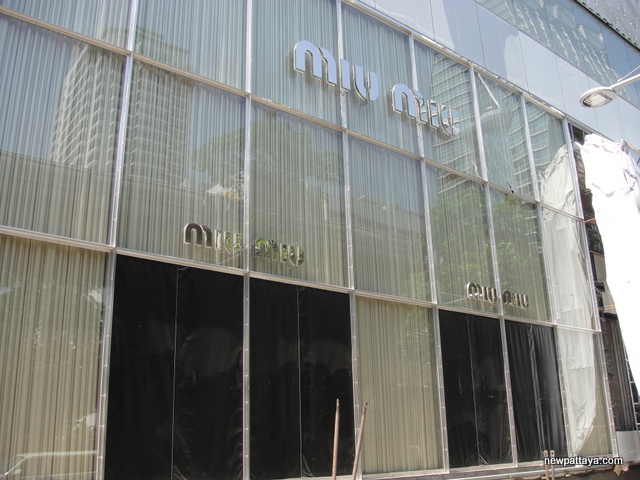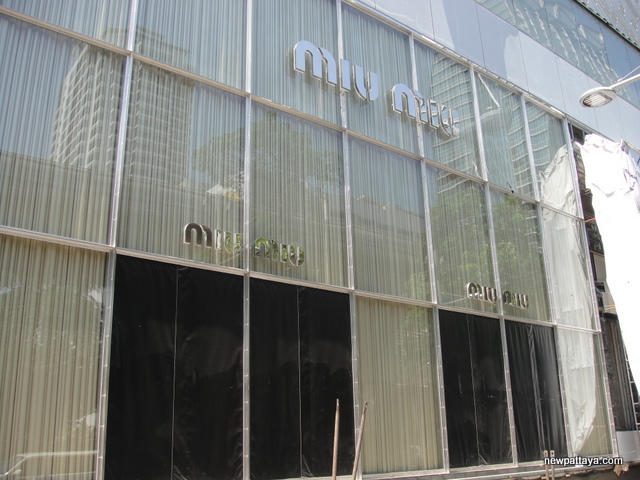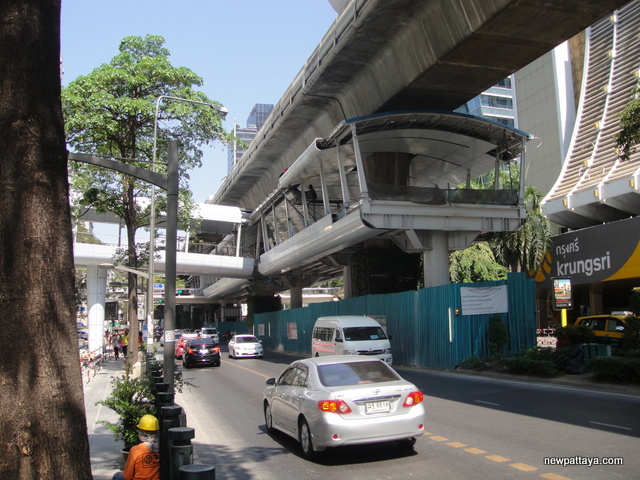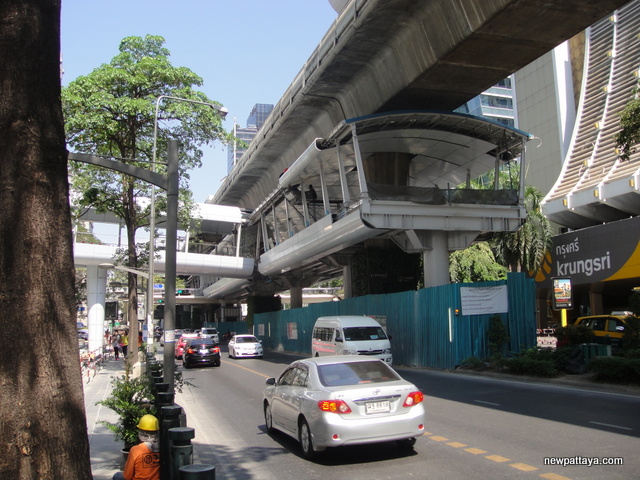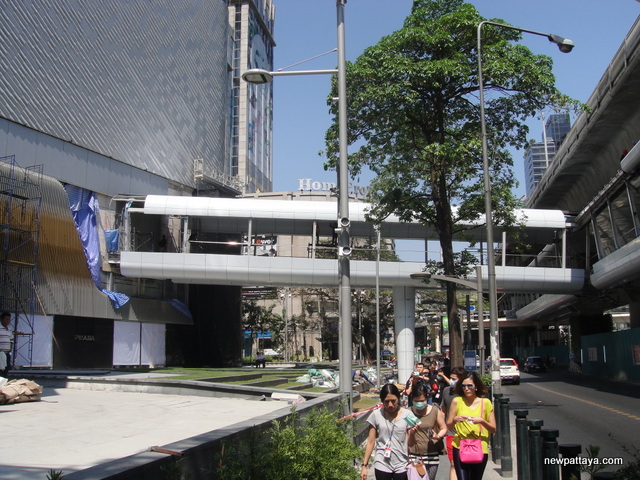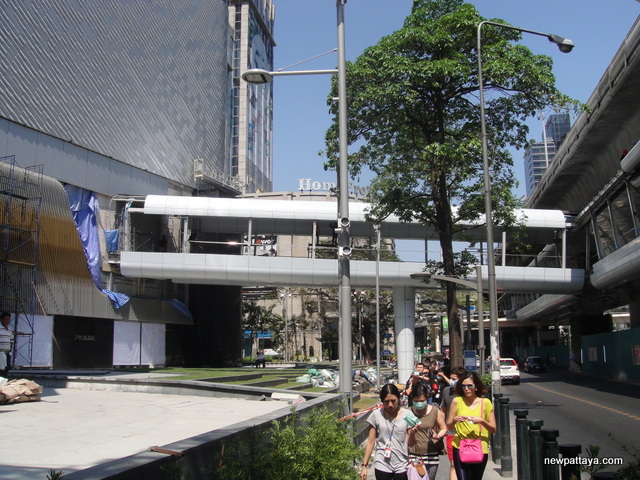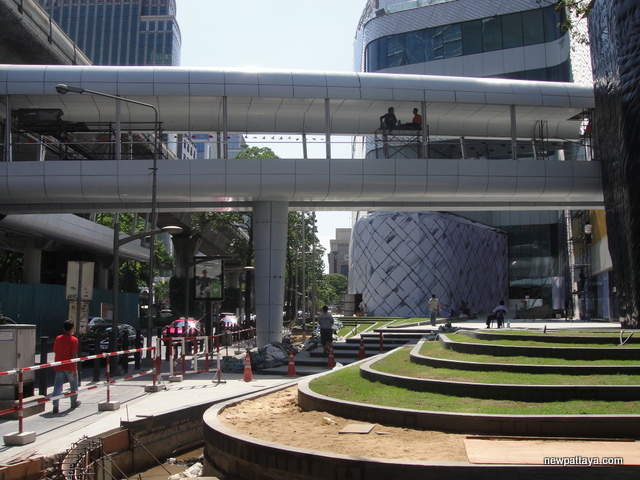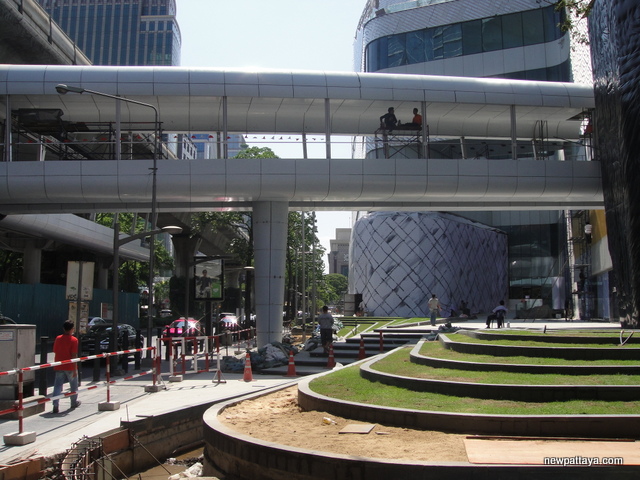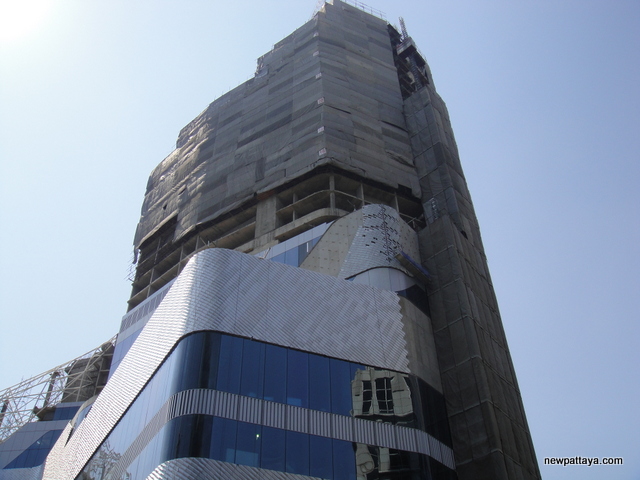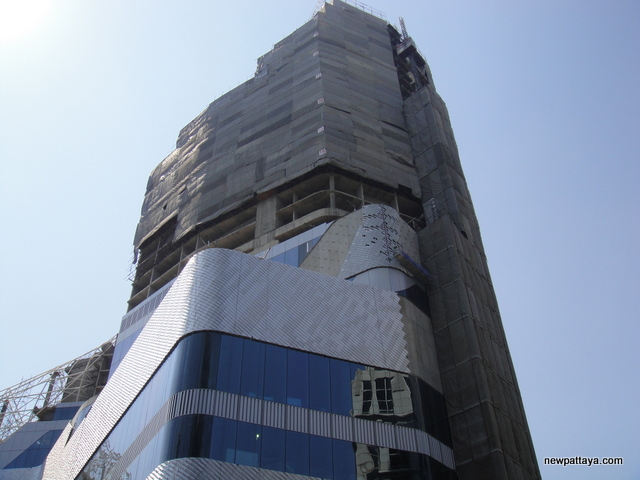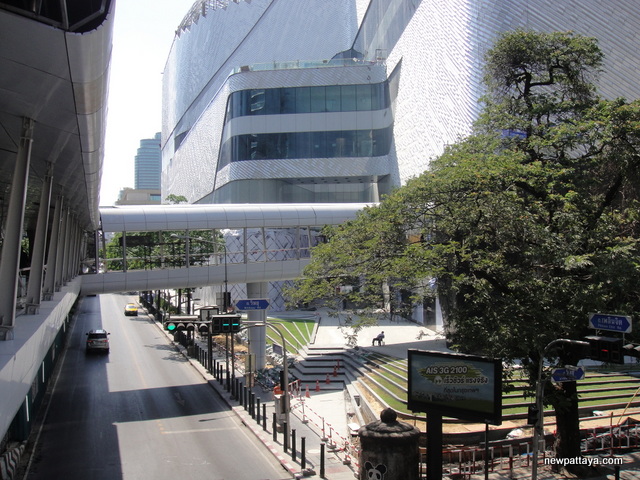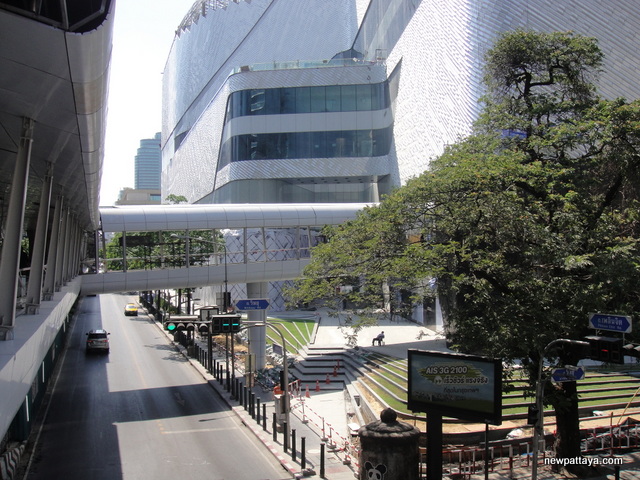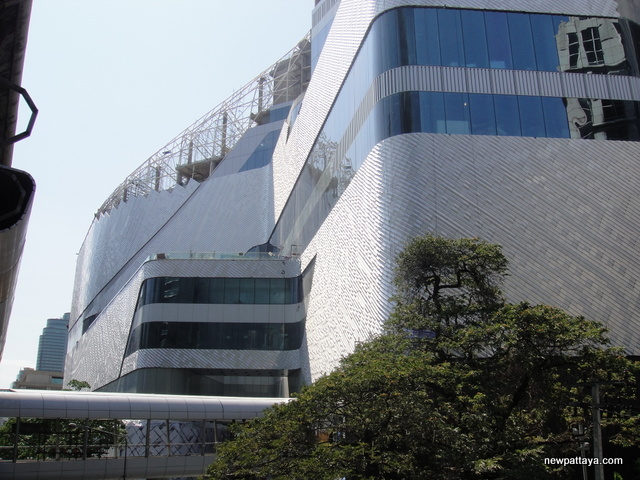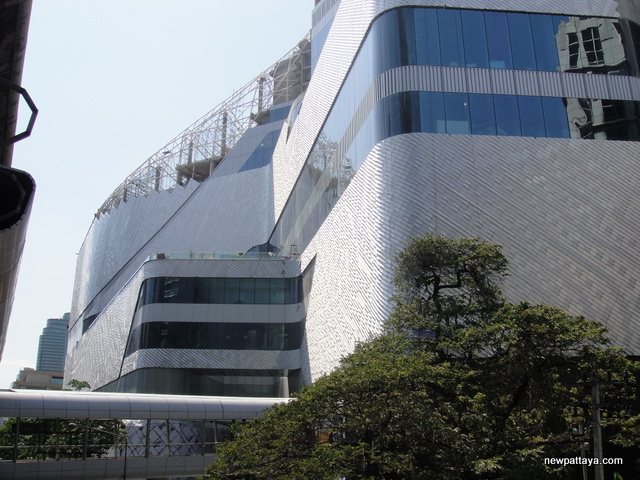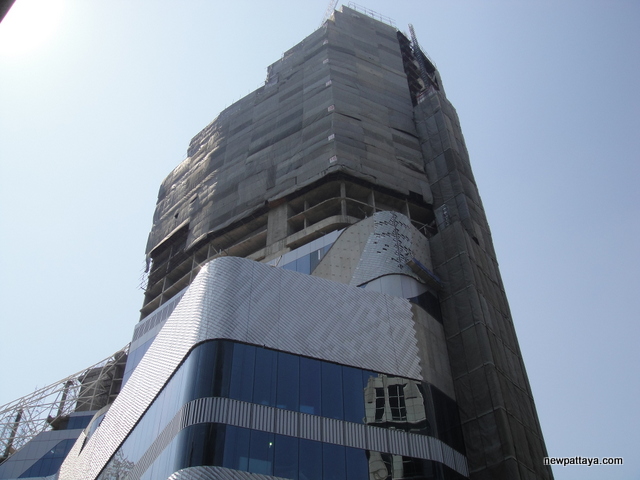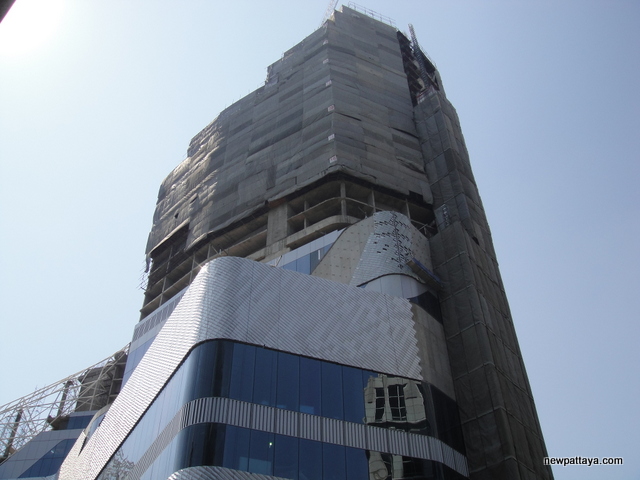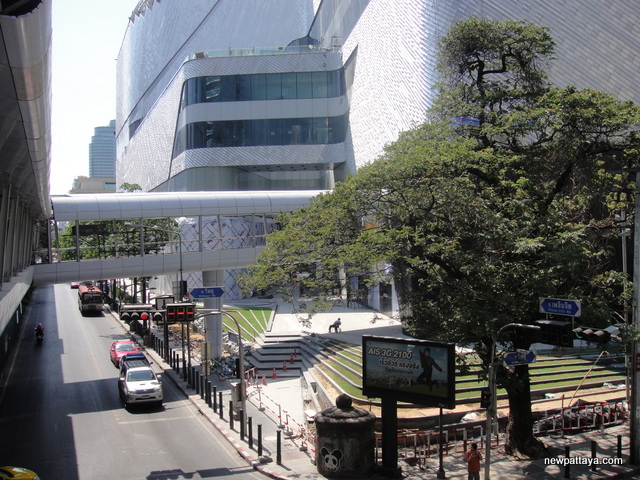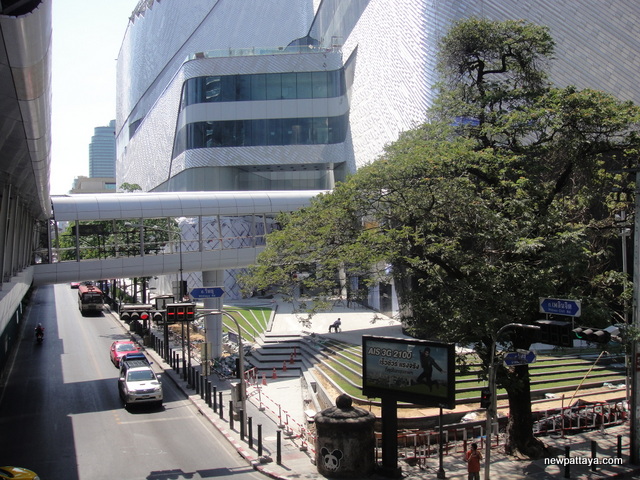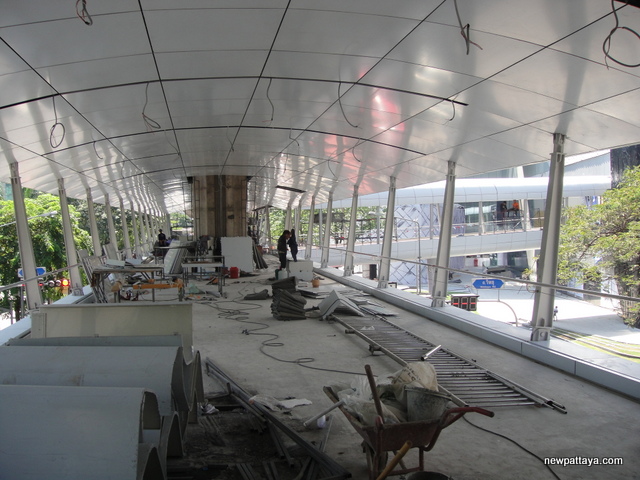 Would you like to support this website? Send funds to us using PayPal, send to secondtouch@hotmail.com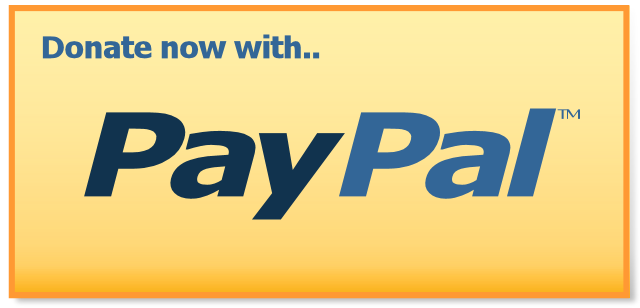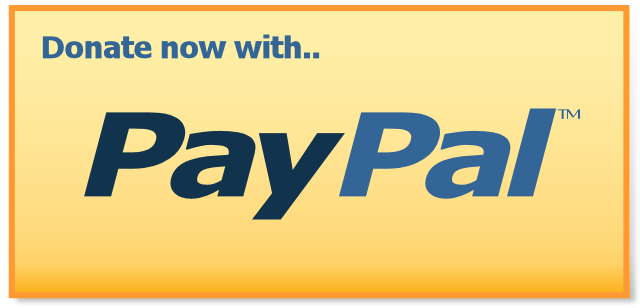 Want more information?