The MRT Pink Line is a planned monorail line in northern Bangkok. The Pink line will be 35.5 km long and have 30 stations. Unfortunately this will be a monorail line which is many steps in the wrong direction. It will be the cheap charlie version of The MRT Purple Line to which the Pink Line will be connected. There will be an interchange station at the intersection of Rattanathibet Road and Tiwanon Road.
The MRT Pink Line begins or ends, depending on how you look at it, at Nonthaburi Civic Center at the intersection of Rattanathibet Road and Tiwanon Road. Here the passengers can connect to the MRT Purple Line and travel either in the direction of Bang Yai or in the opposite direction towards Bang Sue.
The Pink Line route then follows Tiwanon Road all the way to Pak Kret, then turns right on Chaeng Wattana Road. First major stop is Central Plaza Chaengwattana, next follows the Impact Muang Thong Thani exhibition and convention centre. The Avenue Chaeng Wattana follows, then the Government Complex and the department for consular affairs.
Then the route crosses Viphavadi-Road where we will be able to change to The Dark Red Line going from Bang Sue to Rangsit. We are close to the old Don Meuang airport.
Next Phranaknon Rajabhat University in Lak Si where the route intersects with Phahonyotin Road and from now on the route follows Ram Intra Road.
The Fashion Island shopping complex in also along the MRT Pink Line, this is where Ram Intra Road intersects with Outer Ring Road. We end up on Ramkhamhaeng Road in Minburi, close to Romklao Road that leads to Suvarnabhumi Airport.
Make no mistake, I prefer a heavy rail line too. I have tried the monorail in Malaysia, it is a very different thing. But the politicians want to save money. They ought to prepare for the future instead. Monorail is much cheaper, it is like going from 1st class to 3rd class.
The MRT Pink Line would be the perfect way to connect Suvarnabhumi Airport with Don Meuang.
The 30 stations:
Nonthaburi Civic Center
Khae Rai
Sanam Bin Nam
Samakkhi
Chonlaprathan (Chon Pratan)
Pak Kret
Liang Mueang Pak Kret
Chaeng Wattana-Pak Kret 28
9 Mueang Thong Thani
10 Si Rat
11 Mongkut Watthana (Mueang Thong 1)
12 Bangkok Government Complex
13 TOT & MICT
14 Lak Si
15 Phranakhon Rajabhat (Ratchaphat Phra Nakhorn)
16 Wongwian Lak Si
17 Ram Inthra 3
18 Lat Pla Khao
19 Ram Inthra 31
20 Raminthra Government Housing (Mayalap)
21 Watcharaphon
22 Ram Intra 40
23 Nawamin (Khu Bon)
24 Ram Inthra 83
25 Khan Na Yao (East Wong Waen)
26 Siam Park City (Noppharat Ratchathani)
27 Bang Chan
28 Setthabut Bamphen
29 Sihaburanukit (Talad Minburi)
30 Min Buri
The MRT Pink Line is on FACEBOOK.
Published 11 April 2015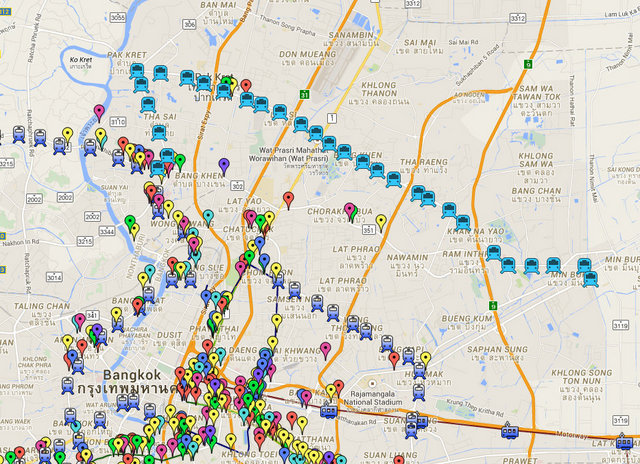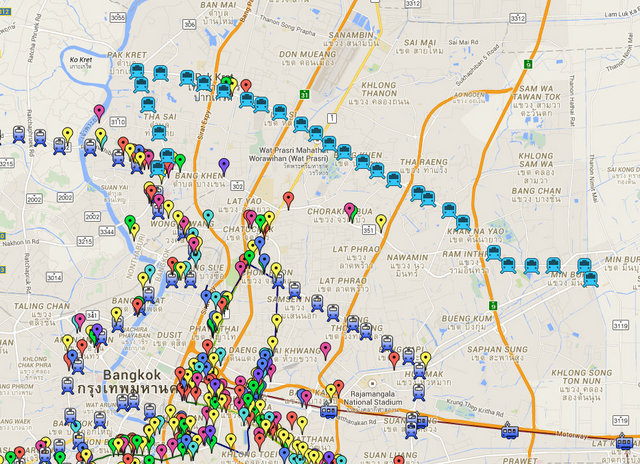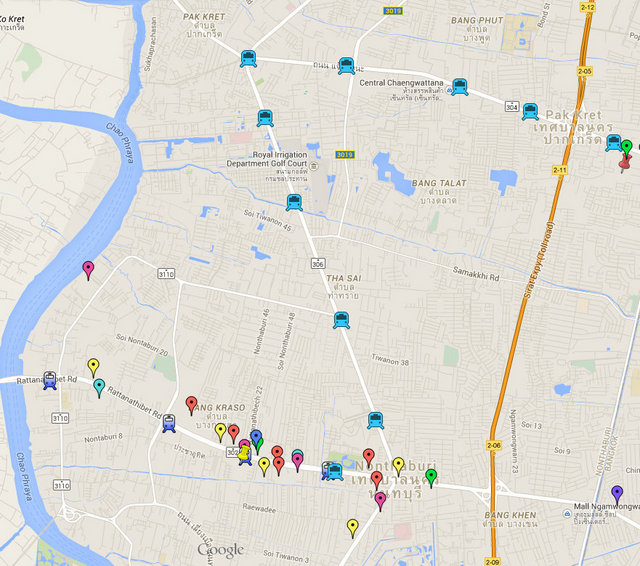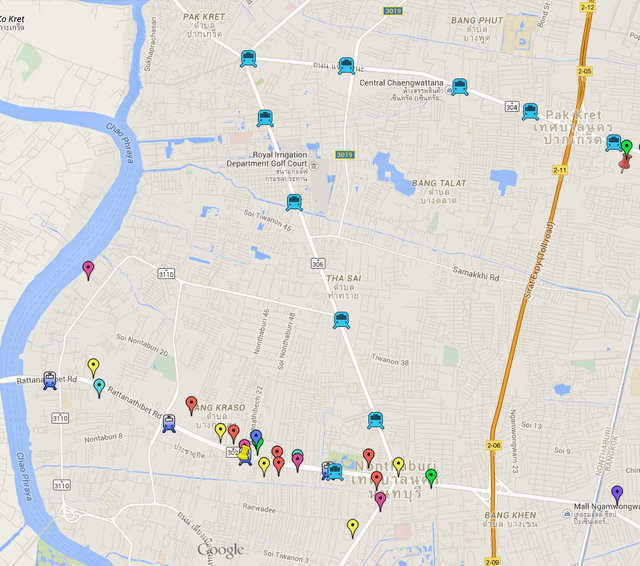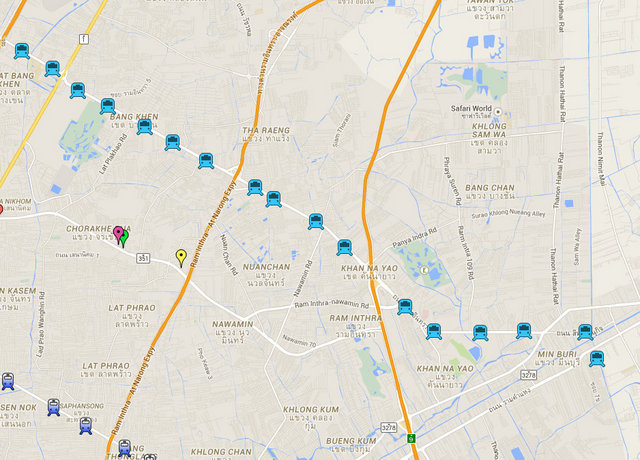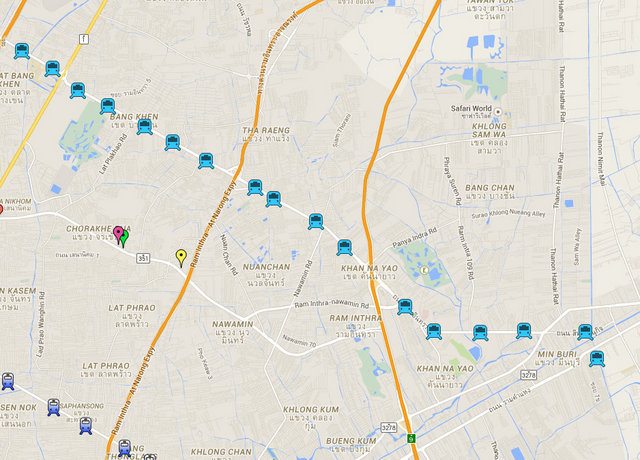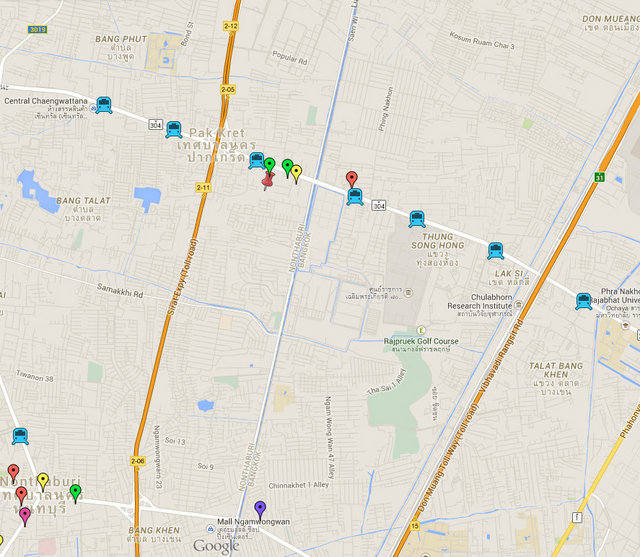 New Mass Transit Lines in the greater Bangkok area.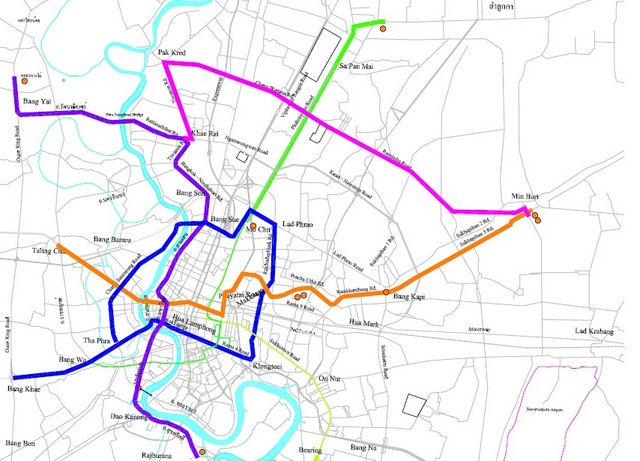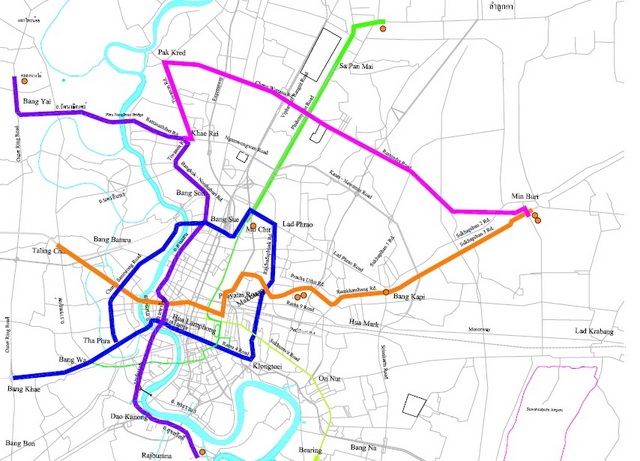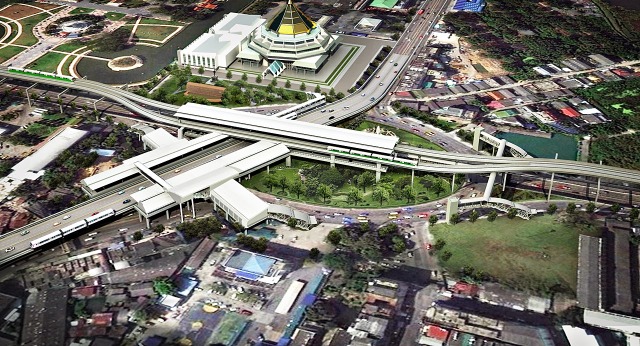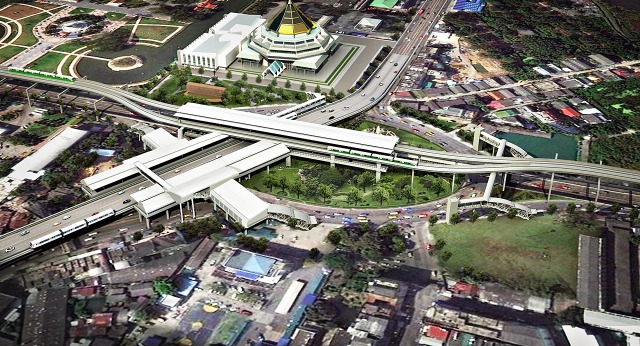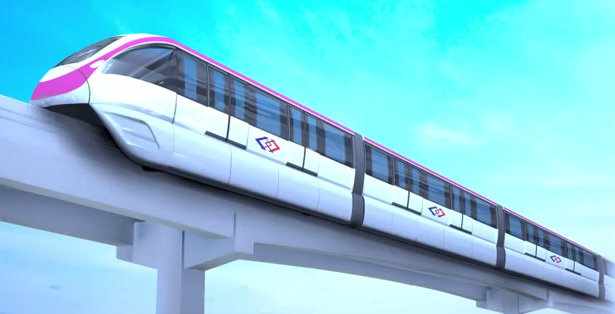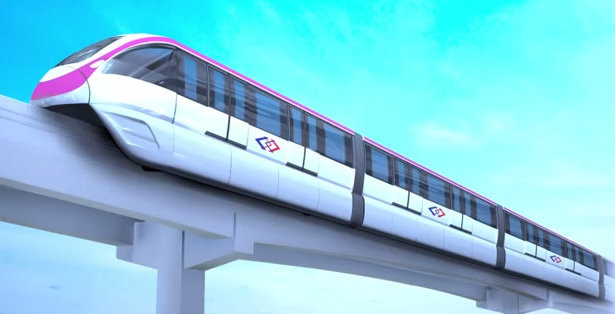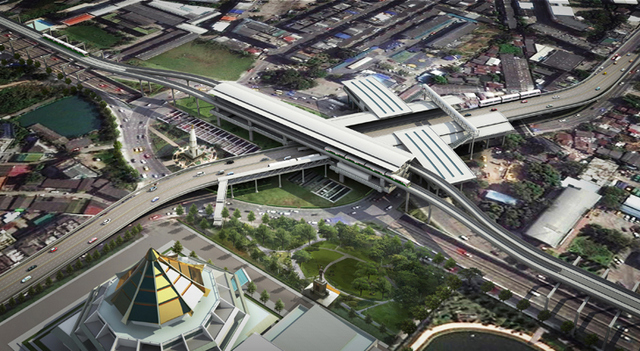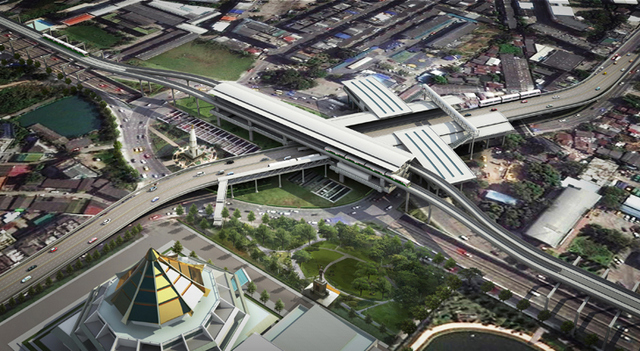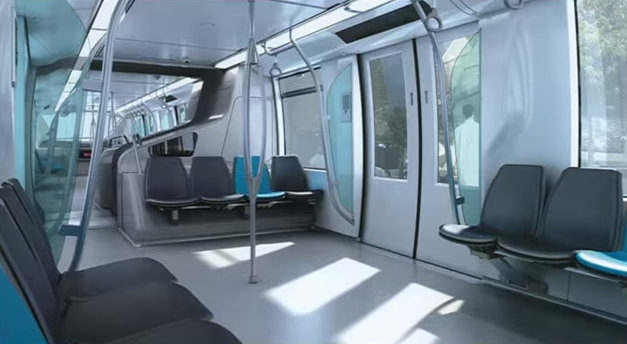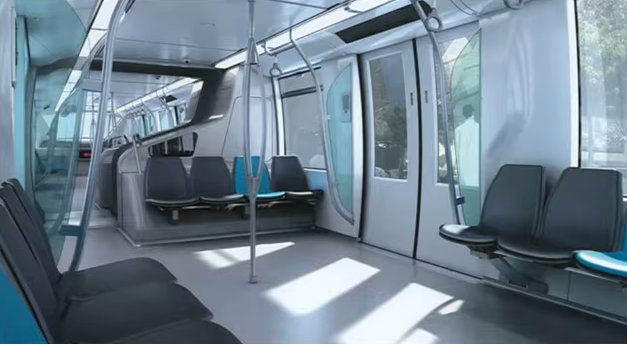 Want more information? Contact us on FACEBOOK