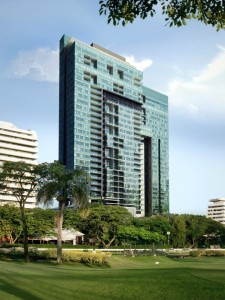 185 Rajadamri (ราชดำริ) is a Raimon Land project. Not just any Raimon Land project, the project at this address belongs to the new ultra luxury property segment in Bangkok that previously didn't exist but now slowly is starting to emerge. 185 Rajadamri is Raimon Land's most luxurious project to date and will probably become a landmark in the Rajadamri area. This project that is located right next to Lumpini Park was launched September 2010.
Ratchadamri Road – undoubtedly one of the most coveted locations in Bangkok next to the Royal Bangkok Sports Club. Home to some of Bangkok's finest hotels like the Grand Hyatt Erawan hotel and the Four Seasons Hotel right in the centre of Bangkok.
Unlike the condominiums at Magnolias – also located on Rajadamri Road – that will only be available under a 30-year lease, Raimon Land's high-end project is a freehold development.
The piling contract was awarded to Pylon Public Company Limited that is a foundation construction company. The piling started October 2010 and was completed January 2011.
Bouygues Thai Co., Ltd. was awarded the 2.4 Billion Baht building contract for this development. Bouygues Thai has been a partner for several Raimon Land projects such as Northpoint on Wong Amat Beach in Pattaya that was completed in January 2010 and The River located next to the Chao Phraya river in Bangkok. They have very clearly demonstrated the quality of their build. They have shown us the end result that they are capable of producing and proven beyond a doubt that they are among the best in the world in their field. Meinhardt Consulting Engineers are also present at the construction site. HB Design are design consultants, Projects Asia are the project managers and the Quantity Surveyor is Davis Langdon & Seah (Thailand).
Construction began 1 April 2011 and the development is scheduled for completion in late 2013.
Construction is progressing rapidly at 185 Rajadamri. In September 2011 there was not much to see above ground at the construction site. In January 2012 they were working on the first floor and in September 2012 the building has reached its 20th level – it is quite amazing what they have achieved in just 8 months time. It takes them less than 2 weeks to build one floor – they work quickly and efficiently. Bouygues may be difficult to spell and pronounce but I just love that company. Congratulations to Raimon Land for choosing this construction company.
This is a 35-storey development that will feature 268 units. There will be single-bedroom units which are only 61 square meters and naturally larger multiple-bedroom units are available. Price starting at 18.8 MB.
You will find many sites about 185 Rajadamri but none as detailed and informative as this site – we are proud to be the best, we are almost in the same league as Bouygues. Pictures are dated 29 September 2012.
Published 2 October 2012.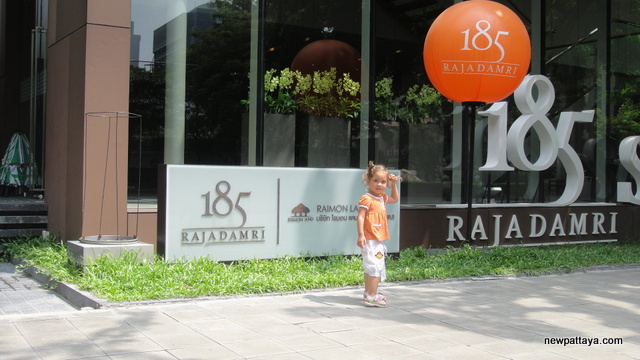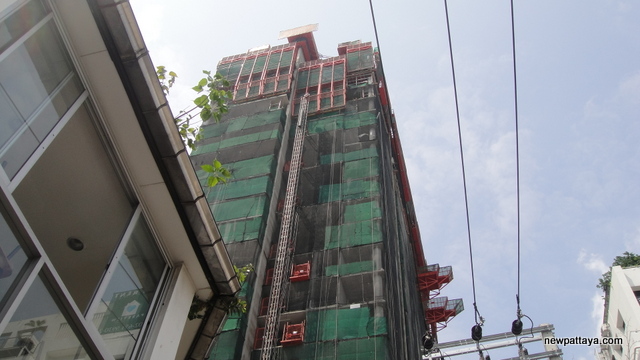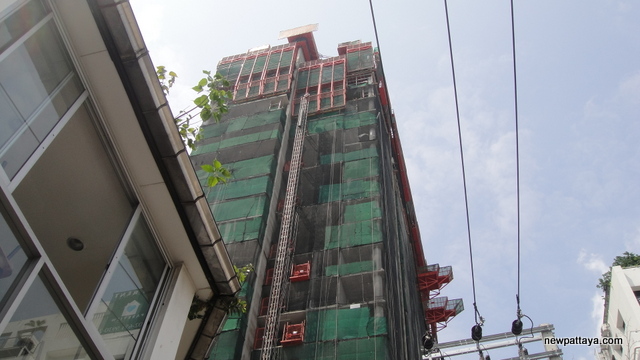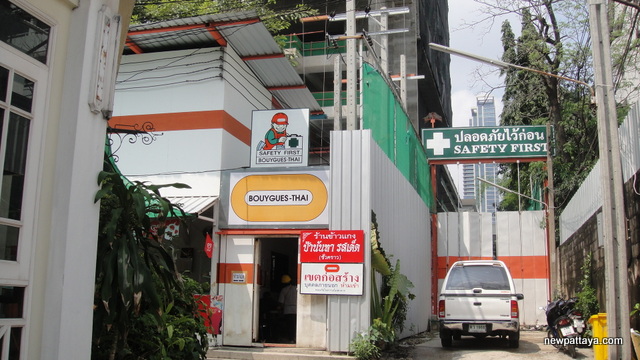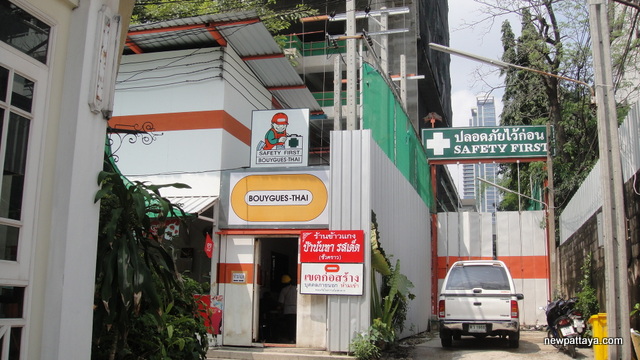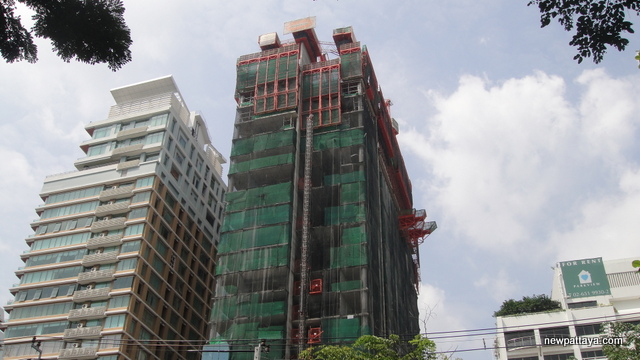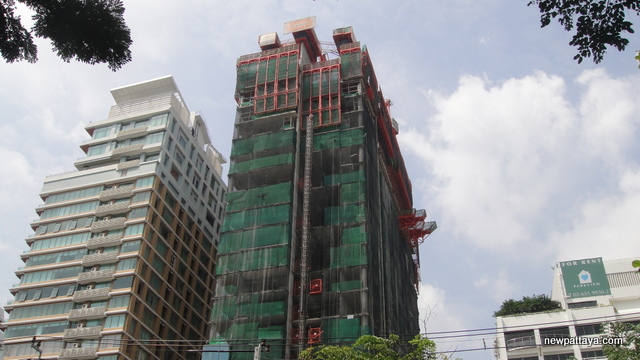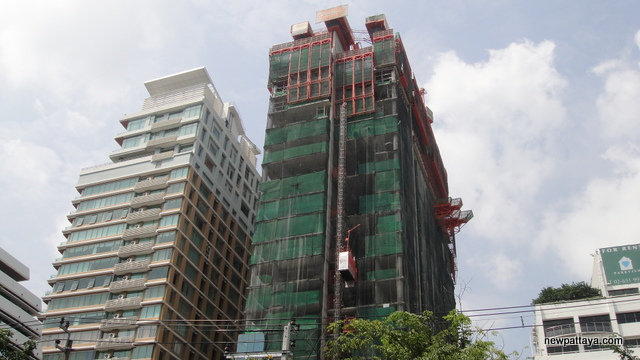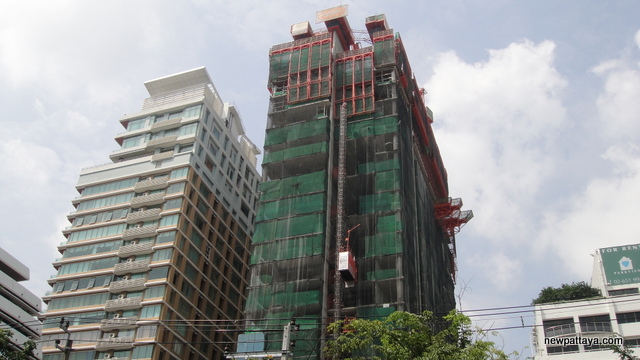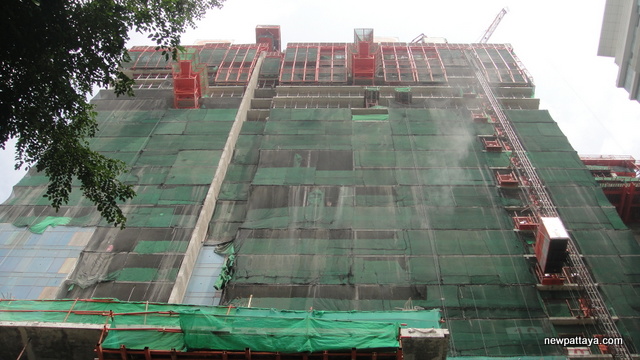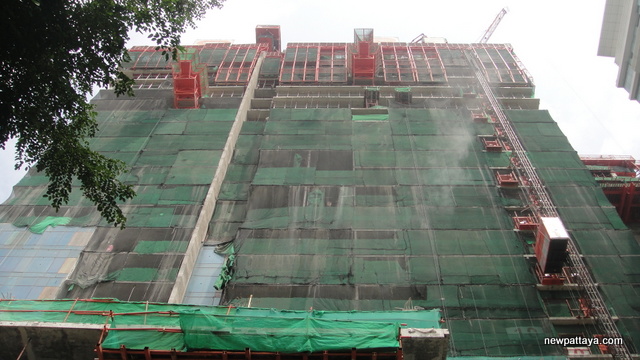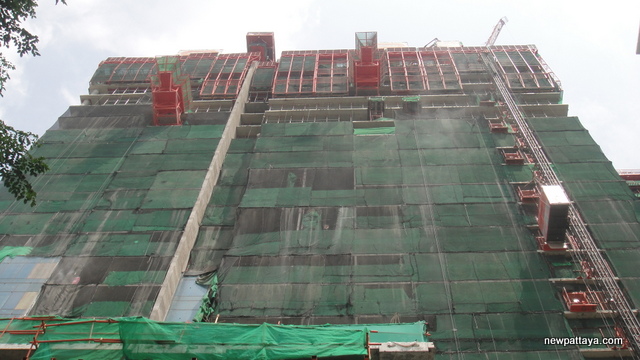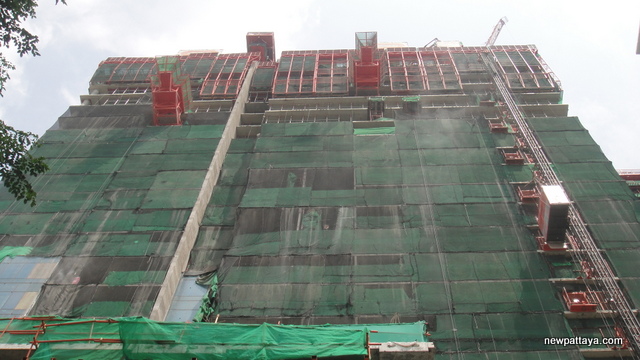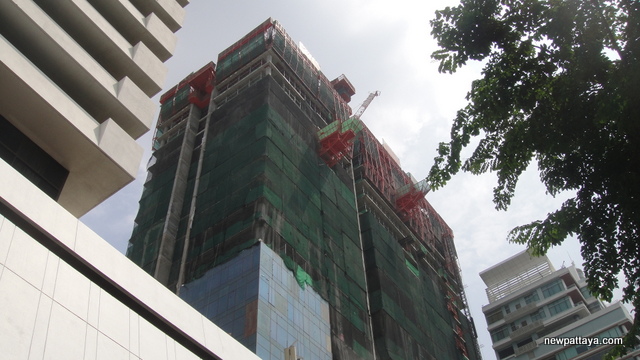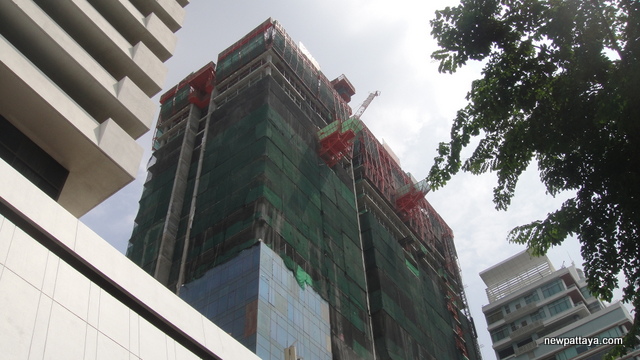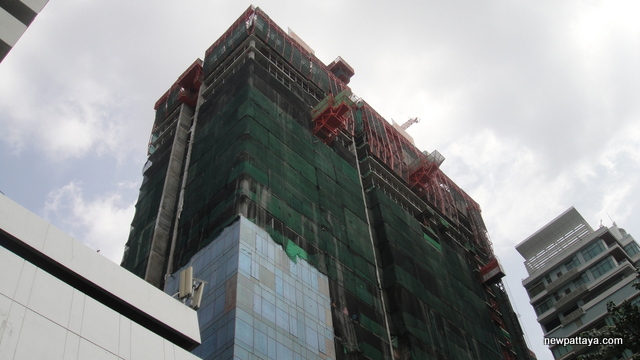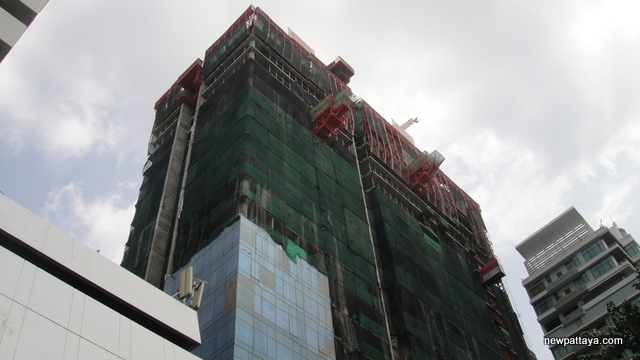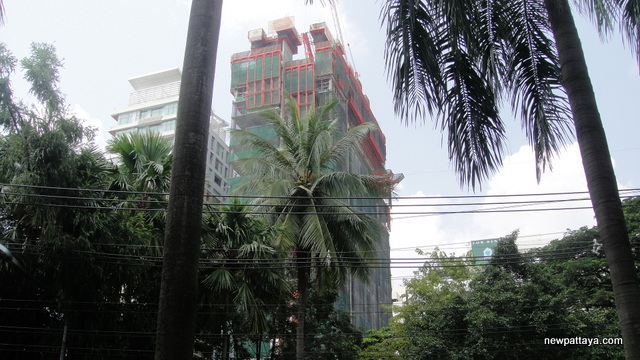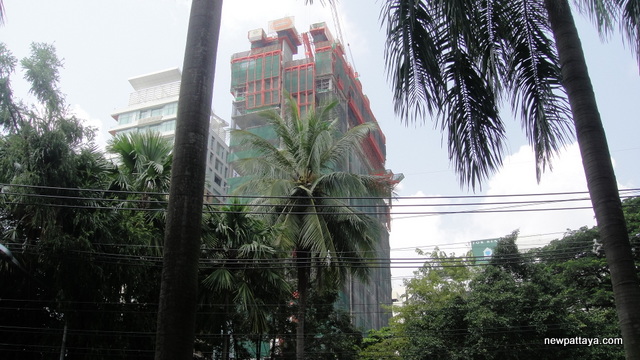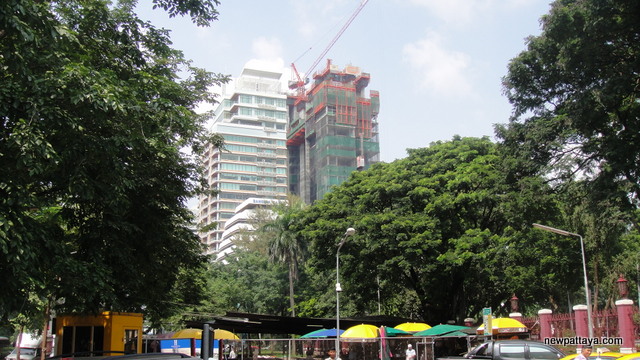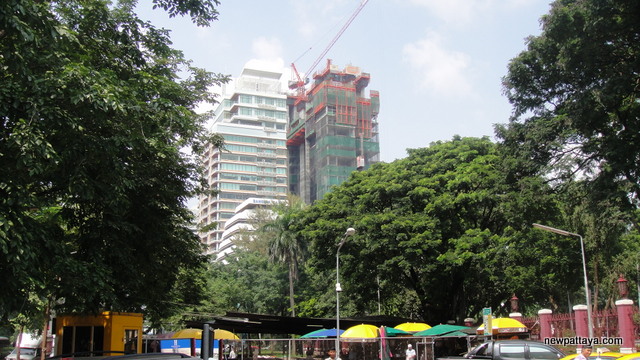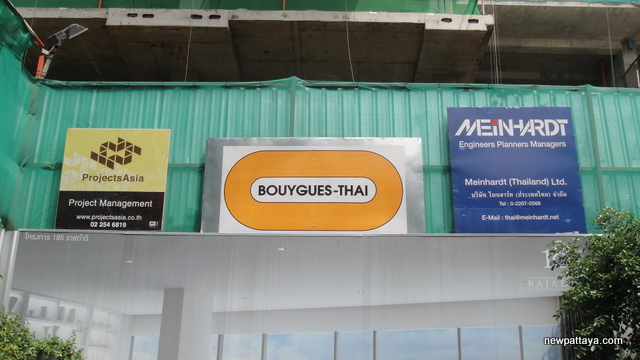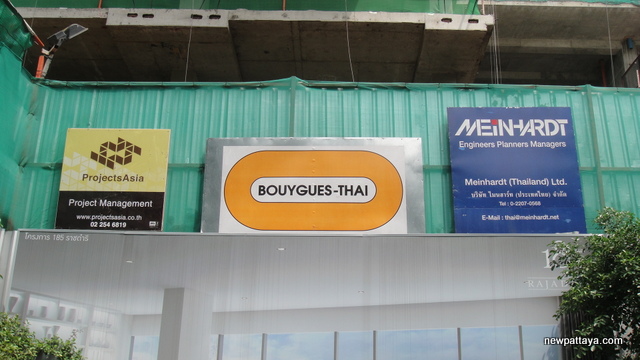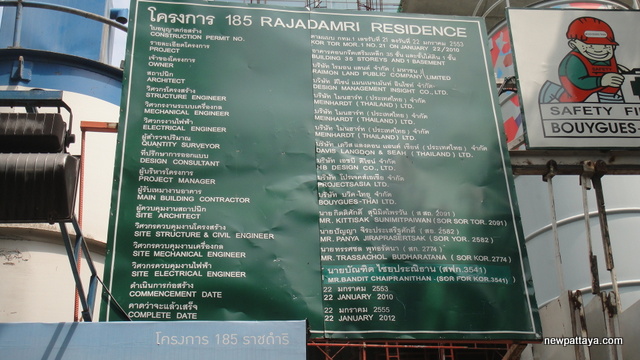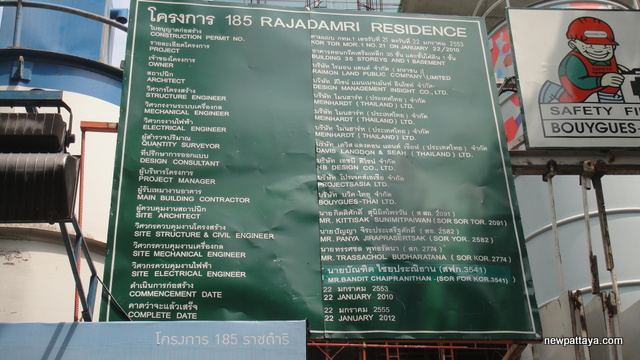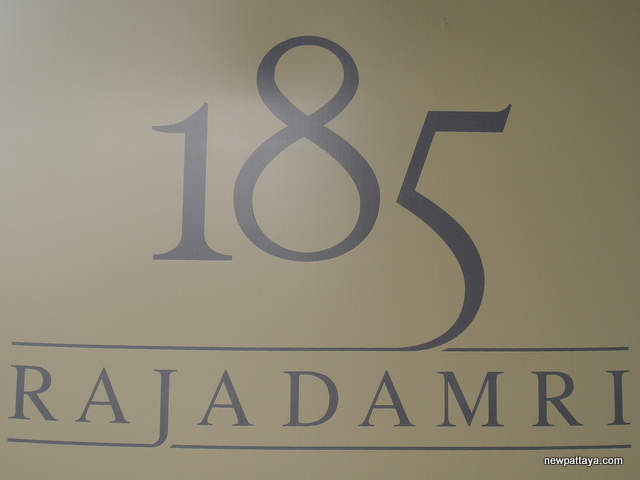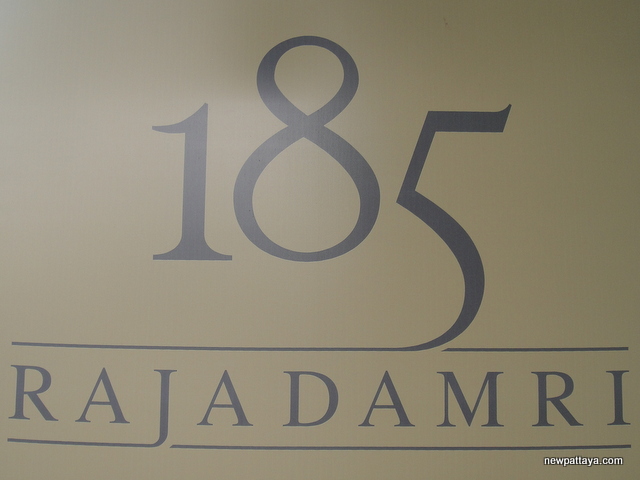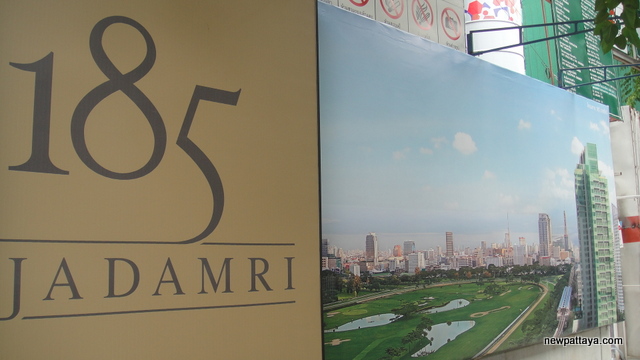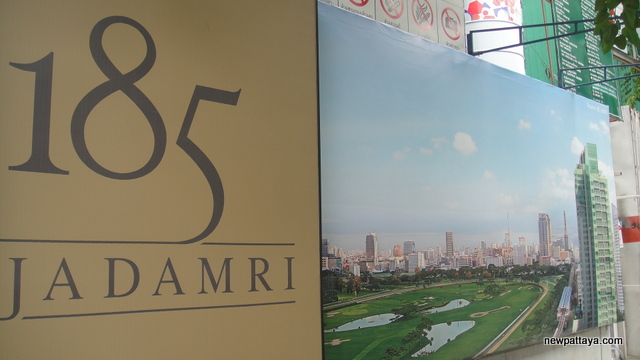 Want more information?