Welcome to the New Pattaya and welcome to the best and the only independent and unbiased Real Estate and Property Portal in Pattaya. This website is a customer focused Real Estate Business Guide and we try to be fair to all parties involved in the property business.
We are recognized as the leading property development authority in Thailand. Our aim is to promote Pattaya to the world, to attract more tourists and bring economic prosperity to the city. We dare to be different, at least we aim to be.
Centara Azure Hotel Pattaya, a new hotel that opened 23 December 2016
Ladies and Gentlemen, I present to you Brighton Square Pattaya.Not a new Central Festival but a nice addition the city. Open in 2017.http://newpattaya.com/new-hotels/brighton-square-pattaya/

Posted by newpattaya.com on Thursday, 25 June 2015
Editor's Corner
Words from the editor. Just words, but where do they come from and how do they affect people? I am not sure but they keep coming to me. Sometimes I get inspired by events that have taken place recently and I need to put my thoughts into words.


Mimosa Pattaya

Mimosa Pattaya is a community lifestyle mall located near the Ambassador City Hotel in Jomtien.


Cartoon Network Water Park

The Cartoon Network Amazone water park is perfectly located some 16 kilometers from Pattaya.


Ramayana Water Park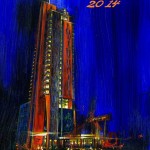 Siam@Siam Design Hotel Pattaya is a 24 storey high-rise currently being built on the corner of Soi 2 and Second Road in North Pattaya. The 25-floor hotel located near Central Festival will have 268 rooms of around 34 sqm each. Its signature feature will be a rooftop infinity swimming pool offering views of Pattaya bay.

A Guide to Successful and Intelligent Marketing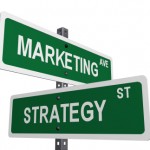 Do what everybody else is doing and you will reduce the chance of success. You need a marketing strategy that clearly explains what separates your product from all other products on the market. Don't let a brain-dead marketing team handle the job, then you will end up doing exactly what all the others are doing.

Under the current tough market conditions the correct marketing can mean the difference between success and failure. In order to succeed you need to rise above the competition.

Facebook, Brand Building and Customer Care
I am convinced that any high profile project MUST have an active facebook and MUST have the right person in charge. Simply letting one of the staff take care of the facebook is NOT the right way. It MUST be done by someone who has unconditional love for the project AND it must be done by someone that knows what he is doing so he must attend all the meetings and be fully informed.

A Property and Fashion Style Test
I have developed a test that with great certainty can tell which projects are selling well and also give information about which projects are not doing so well.Repeated observations over a period of time combined with a scientific approach can deliver the desired results. The test is very simple and most readers will probably say something like, "I knew that already", after they have read this article.

Marketing For Beginners
In this article we will discuss the basic principles of marketing in the development industry. First the developer needs to come up with a good name for his condominium project. The name itself is very important. It must be an interesting and attractive name, a meaningful name that people associate with something positive.

Blogging and Marketing Exposure Using Online Technologies
Pattaya Sheep Farm
Pattaya Sheep Farm by Chang Siam is the newest tourist attraction here in Pattaya, it opened its doors on the 8th of june 2013. This is a great place, especially for families with children. The admission fee is 50 baht and children under 110 cm enter for free. Opening hours from 9:00 – 19:00.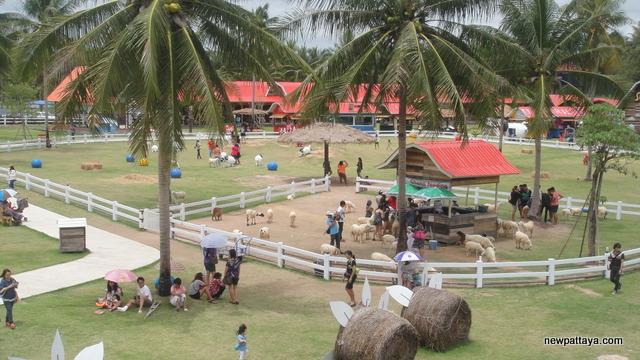 The impact of real estate investors on the market
Not everybody loves the real estate investors that are not end-users. Some developers in Bangkok even hate them and want to avoid them at all cost. They require high deposits in order to scare these investors away, to prevent them from pushing the market in the wrong direction.

Khao Yai, a wonderful and magical place
Visit Khao Yai

(เขาใหญ่) and prepare yourself for a pleasant surprise. Khao Yai is a magical place where dreams come into reality, a place where you will find some of Thailand's most breathtaking landscapes. In this part of Thailand you will find romantic developments like Magnolias French Country that you can see in the picture below.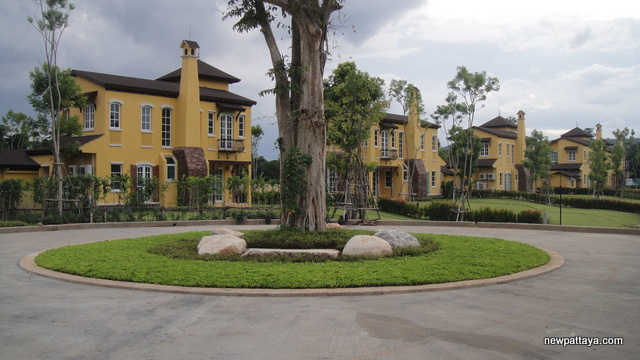 Nusa Chivani Pattaya
Nusa Chivani Pattaya will become a very successful project. This dream house has already been built, this project will attract the affluent society from Bangkok. This is elite living. This is good for Pattaya and will pull Pattaya in the right direction. This project is more important than most people realize, it will make Pattaya famous. The developer is Nusasiri. 7 august 2013 we are still in the pre-launch time zone and already plenty of houses have been built.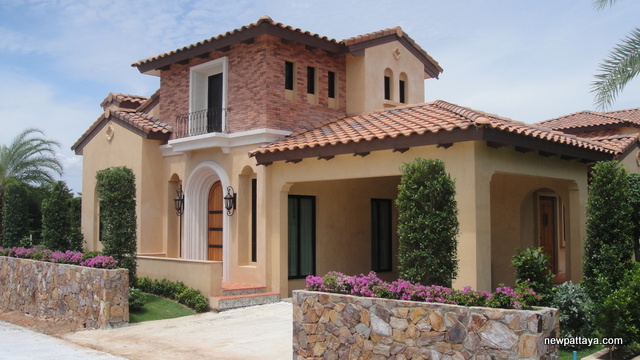 Baan Nakarasarp (บ้าน นคราทรัพย์)
Baan Nakarasarp is a wonderful project by Porchland Group. They have not only chosen the perfect location, they have also already completed a few wonderful houses for us all to see. I walked around with big eyes and looked at everything. I was very impressed. The location is great because the area reminds me of Khao Yai. Baan Nakarasarp is located nere the Bang Phra Reservoir not far from Sriracha. The Baan Nakarasarp villa project will have a total of 63 houses with views of the beautiful hills.

Who wants to live in a dog house?
I have seen many condominiums with a size of 26 sqm or 30 sqm and each time I enter such a cramped condominium I wonder how people can actually live there. There is so little space available in these small units and yet these are the kind of units that sell quickly.

Hotels
If you have been to Pattaya once you will definitely want to come back. And if you haven't already purchased yourself a condo in Pattaya you will need a place to stay. Which Beach Hotel will it be? I highly recommend you to stay at a hotel in the beach area since Pattaya is a beach resort. There are more than 70 hotels on the beach area list. I will forgive you if you leave Pattaya to spend a few days in Bangkok. Hotels in the Pratunam-Siam Area or along the Sukhumvit Road must be recommended.
A story about Money, People and Property Bubbles
Once upon a time there was a very poor man who had no friends at all. He did not have any money for transportation so he had to walk if he wantet to go somewhere.

MahaNakhon and The Ritz-Carlton Residences Bangkok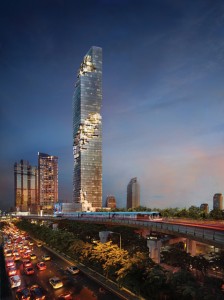 MahaNakhon ((มหานคร) is an ultra luxury skyscraper under construction in the Sathorn area of Bangkok. MahaNakhon which is a 19 billion baht landmark project is directly fronting Chong Nonsi BTS Station and you are able to follow the construction from this BTS station.
The MahaNakhon project will house Bangkok's tallest structure, rising 77 floors or 313 metres (1030 ft), surpassing Baiyoke Tower II's record of 304 metres (997 ft). In comparison The River by Raimon Land is a 258 meter (846 ft) tall skyscraper that was completed in 2012.
MahaNakhon will have a unique pixelated facade, it will be a glass tower with a cuboid-surfaced spiral cut into the side of the building.

Tourist Destination Pattaya
Pattaya offers a lot of world class hotels, a wide variety of local and international restaurants, many shopping centres and markets, many golf courses of an international standard, simply put, something for everybody. There is no doubt that Pattaya is one of the world's best cities for foreigners to establish their second home, it is the perfect choice for for senior citizens to enjoy their golden years or escape the cold winters in their home country.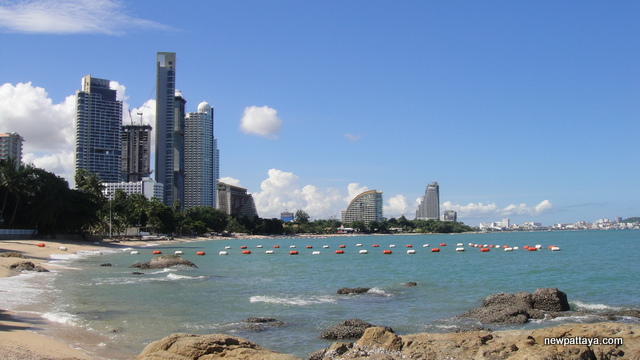 MRT Blue Line Extension – Part 1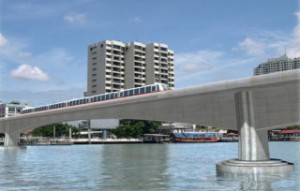 The MRT Blue Line is being extended. Read this one of a kind article, unique in the true meaning of the word. I am honoured to be writing an article about the extension of the MRT Blue Line. We will combine news about the construction of the MRT Blue Line railway with information about the latest residential developments along this new Skytrain and it is going to be absolutely fantastic. Very hard work and I am very proud of it.

MRT Blue Line Extension – Part 2
Amazing pictures from Centara Grand Pratumnak
28 march 2013: Click the link below and you will find some absolutely amazing photos of the hotel room at Centara Grand Pratumnak, pictures that you just have to love. The images speak for themselves. Simply amazingly beautiful – Tulip Group have all the reasons to be very proud of this achievement. Tulip Group are showing the world they can deliver the highest quality. The pictures are great for branding purposes as the name Tulip Group will be associated with the finest luxury. This is what success looks like. Enjoy the pictures.

Pattaya's Property Bubble is Bursting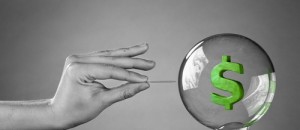 Pattaya's property bubble is bursting. Pattaya is at the moment being flooded with relatively cheap condominiums at a much faster speed than the market can absorb. I am talking about the many mega projects with thousands of units in Jomtien.

Somebody is drowning the market with inexpensive condos and it is destabilising the property market. It is becoming obvious that there are some projects that are more or less "in trouble", sales have not been as good as expected, even projects with prime locations are not performing satisfactory.

Pattaya's Property Bubble – Part 2, 3, 4, 5, 6, 7, 8, 9, 10, 11, 12, 13, 14, 15, 16, 17, 18, 19, 20
Part 2
15 May 2013

Part 3
26 May 2013

Part 4
12 June 2013

Part 5
21 June 2013

Part 6
24 June 2013

Part 7
15 August 2013

 Part 8
28 August 2013

Part 9
15 September 2013

Part 10
7 October 2013

 Part 11
12 October 2013

Part 12
12 November 2013

Part 13
19 December 2013

Part 14
29 December 2013

Part 15
9 June 2014

Part 16
26 July 2014

Part 17
9 August 2014

Part 18
12 December 2014

Part 19
22 February 2015

Part 20
7 June 2015

Property For Beginners
The perfect place to learn about describing the quality of the build and other small secrets. Just another unique article from yours truly – I personally guarantee that nobody has ever written anything remotely like this.

Bangkok's new Skytrain – MRT Purple Line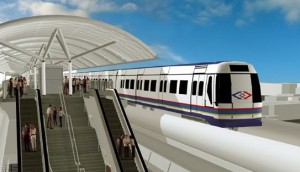 Purple Skytrain. This is not just a Mega Project, this is an awesome Ultra Mega Project with a budget of more than 1 Billion U$ Dollars. Bangkok will soon get a new Purple Skytrain system with 16 stations and soon in this case means around 2015. The 23-kilometer railway system will not be called BTS like the old Skytrain, instead it will be called the MRT Purple Line. Just like the BTS, the new MRT Purple Line will be an elevated train system.

Tao Poon Station (S16) is an interchange station that allows commuters to travel to the centre of Bangkok by switching to the MRT Blue Line system.

Hua Hin versus Pattaya
Every time I visit Hua Hin I wonder if I am living the right place. I like quiet and peaceful surroundings and Hua Hin and Cha-Am certainly offer that. We have more of everything in Pattaya, after all Pattaya is the second largest city in Thailand.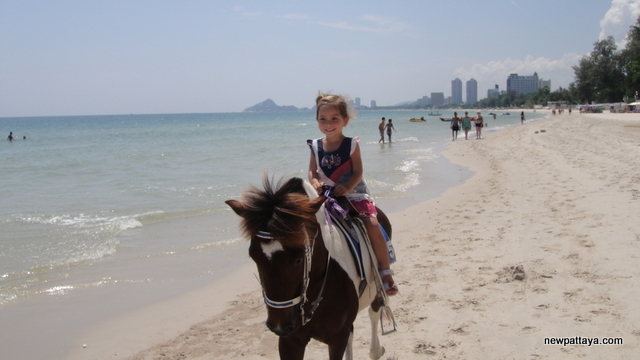 Centara Grand Pratumnak
Look at the picture. It says Centara Grand. But where in the world is this beautiful Centara Grand Hotel? Is it in Bangkok, Hua Hin, Phuket or perhaps Samui? No, many people will be surprised to find that this hotel is actually situated in Pattaya, on Pratumnak Hill to be more exact. What makes this hotel unusual is that the owners have spent a fortune on exterior decoration of the building. Frankly speaking, painted concrete buildings are boring to look at, but to use other materials to cover the building is expensive. No painted concrete here, nice, that means us passers by also will have something nice to look at.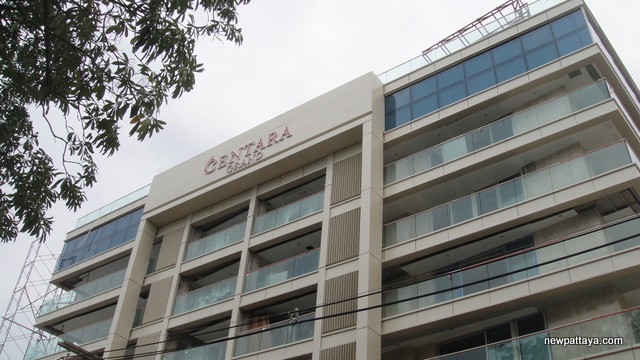 Koh Sichang (เกาะสีชัง) or Koh Si Chang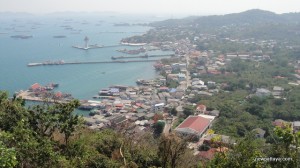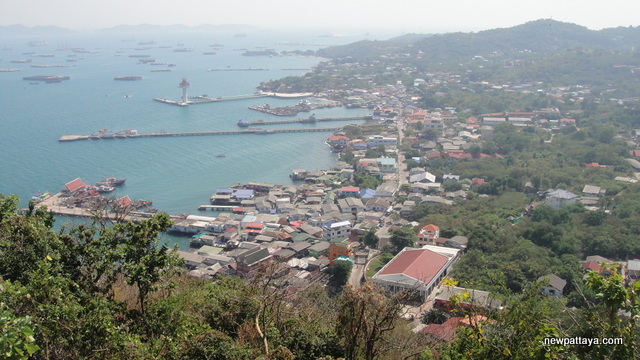 Koh Sichang (เกาะสีชัง) is a hilly island located 12 km away from a city called Sriracha (ศรีราชา). Sriracha is located about 30 km north of Pattaya, that is a 20-minute drive depending on the traffic. During the 45-minute boat trip to Koh Sichang you will see large freight ships and hundreds of barges anchored near the island as this is one of the places where large ships stop to discharge their cargo into barges. I certainly do not the need these tankers to spoil the scenic views so the next time I visit I will ask them to find another spot to hang around. Read more….
People, people, people. People everywhere, that is how it is in most parts of Bangkok. Watergate Pavillion is located in the popular tourist district of Pratunam (ประตูน้ำ), a district filled with shopping malls and hotels. Read more….
Wat Khao Din Tewaanimit – the secret hidden temple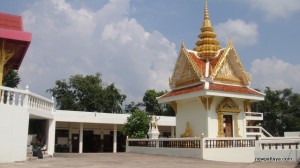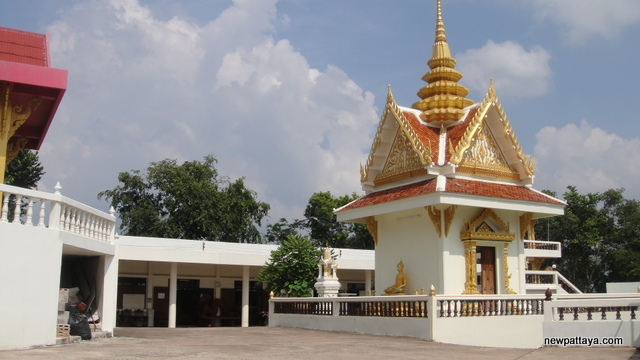 Let's face it, you will never find Wat Khao Din Tewaanimit or Wat Taavorn Pattana-raam (วัด เขาดินเทวานิมิต or ถาวรพัฒนาราม) unless I personally take you by the hand and lead you there myself. The temple is situated on the top of a hill somewhere in the middle of nowhere not far from Pattaya. Few tourists visit this temple because of the remote location and because only the locals know of its existence.
Unless you have got that curiosity gene in you and unless you are being persistent, you don't stand a chance at finding this temple. In life in general, being persistent means that you might have a chance of achieving success. Read more….
Viharn Sien Secret Chinese Temple – Anek Kusala Sala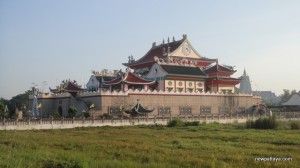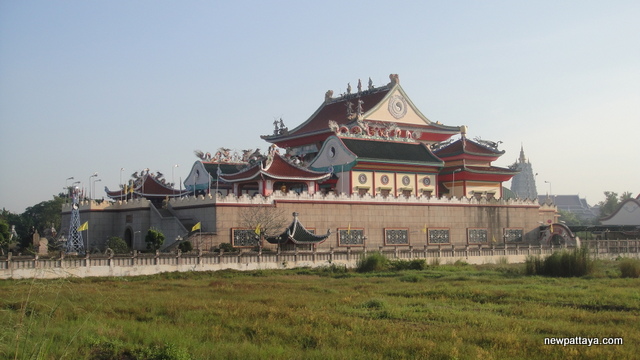 Viharn Sien or Viharnra Sien (วิหารเซียน) is a very beautiful and unique three-storey Chinese temple located on the same grounds as the Wat Yansangwararam temple yet Viharn Sien is very different from that temple.
Viharn Sien is definitely one of the six wonders of Pattaya – I was overwhelmed by the impressions I received while discovering the area. You simply must visit this temple at least once in your life, otherwise you will miss out on a great experience. I was there with my daughter on 19 december 2012 at 8 o'clock in the morning at the time when the temple open up for visitors. I felt privileged because we had the whole temple with all of its attractions to ourselves. Read more….
Viharn Sien Chinese Temple – Part 2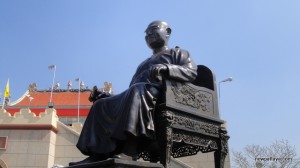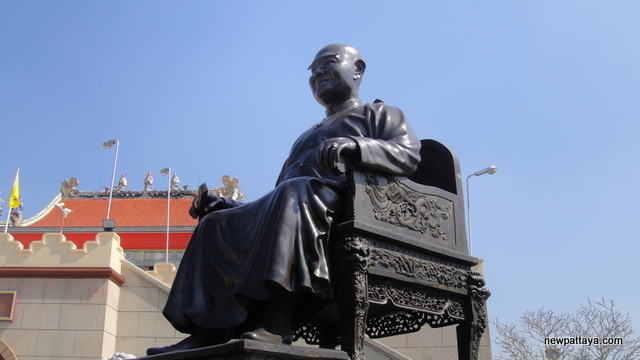 Master Sa-nga Kulkobkiat was born in Bangkok on Monday 18th October 1925 and grew up in the People's Republic of China. He was an elder statesman who devoted himself to popularization of Thai and Chinese cultures. Master Sa-nga Kulkobkiat initiated, designed and supervised the construction of the Viharn Sien Chinese Temple. He is admired for his wisdom and is respected as a man who adhered to high ethical and moral principles. We will go a bit more into the details in Part 2 of Viharn Sien Temple. Read more…
Bang Saray Property Boom imminent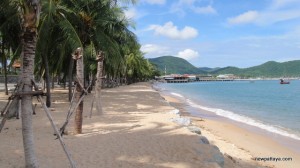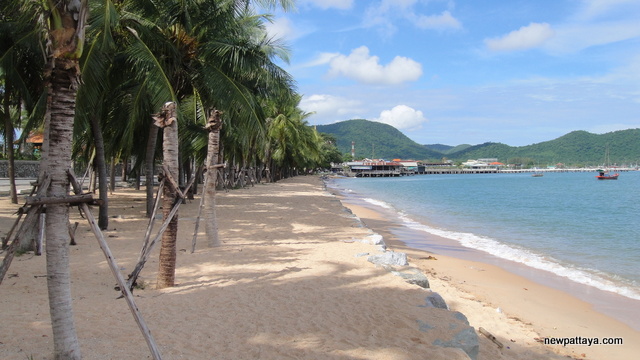 I have fallen totally in love with Bang Saray (บางเสร่). Bang Saray is an undiscovered gem. You don't need to be a self proclaimed expert or an extraordinarily clever individual to understand that Bang Saray necessarily will experience a property boom in the near future. The opening of the two huge water parks in Bang Saray in 2013 – Ramayana Water Park that will be the largest in south-east asia and Cartoon Network Amazone – will definitely have an impact in and around Bang Saray.
Bang Saray is located 18 km from Pattaya near Nong Nooch Garden and I predict that rapid changes of an unseen scale will take place. It is a logical consequence of the strong growth in visitors and tourists coming to this specific region from Bangkok and from all over the world. The increasing number of tourists that come to spend time in either of the two water parks will need accommodation so Kobi and Rony must wake up and build some 4-star hotels in Bang Saray. If they don't do it other developers will. Read more….
Koh Laan Island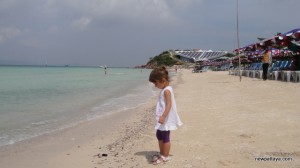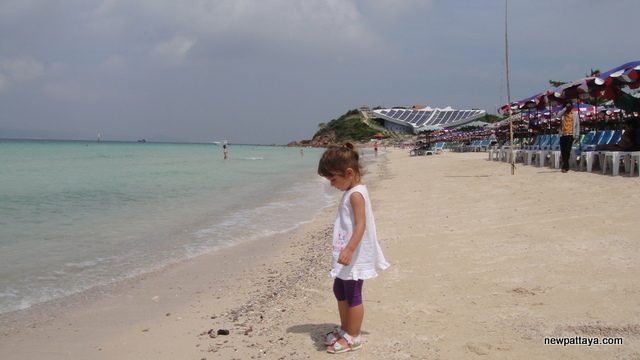 White sandy beached and crystal clear water. This is the words that some of the developers use when they describe the beaches in Pattaya. Maybe a mild exaggeration because the water in Pattaya is definitely not clean. Maybe they were thinking about Koh Laan, an island 35 minutes away from Pattaya by boat because the water is much clearer out there and the beaches are much nicer.
You can arrive at Ta Waen Pier, there you will find Ta Waen Beach that is the biggest and most crowded beach. It is actually a quite nice area, and the walkway or the walking street is kind of cosy, just look at the pictures below. Then there is Samae Beach, also a very big beach but less crowded and no walking street. The main city is Na Baan that also has a pier, Na Baan Pier. Na Baan also has a temple, a school, a police station and a 7-Eleven. It is probably just a matter of time before there will be a Mc Donald Restaurant on the island.
You can rent a motor cycle for 200 – 300 Baht per day, the motor cycle service is ok, prices from 40 Baht – 50 Baht will not ruin your budget. Read more….
Park Plaza Waterfront Will Change Pattaya
One particular development in Pattaya stands out and that is the Park Plaza Waterfront. Pattaya is changing rapidly but the Waterfront is going to change Pattaya dramatically. Read more….
A Centara Grand Residence Analysis
This is about the future of Pattaya, if you are interested in that I suggest you take a look. Read more….
Secrets and Insider Knowledge
Secrets are always fun and Insider Knowledge is even better. Can I lure you into the darkness? Read more….
War against Bangkok. Whose side are you on?
The Bangkok based companies like Sirisa Group, Sansiri, L.P.N. Development Group and Q House have recently entered the property market in Pattaya and their presence is being felt within the local community. Do we support the newcomers or the local developers? Read more….
The Changing Face Of Pattaya
The face of Pattaya is changing in a dramatic way. We are witnessing an unbeliveable change taking place these days where Pattaya is turning into a Resort Community. We are witnessing the many new projects in Pattaya altering the skyline with Thailand's tallest buildings being built here at the moment. Don't believe me? Just take a look at some of the links on the right side of this page. Read more….